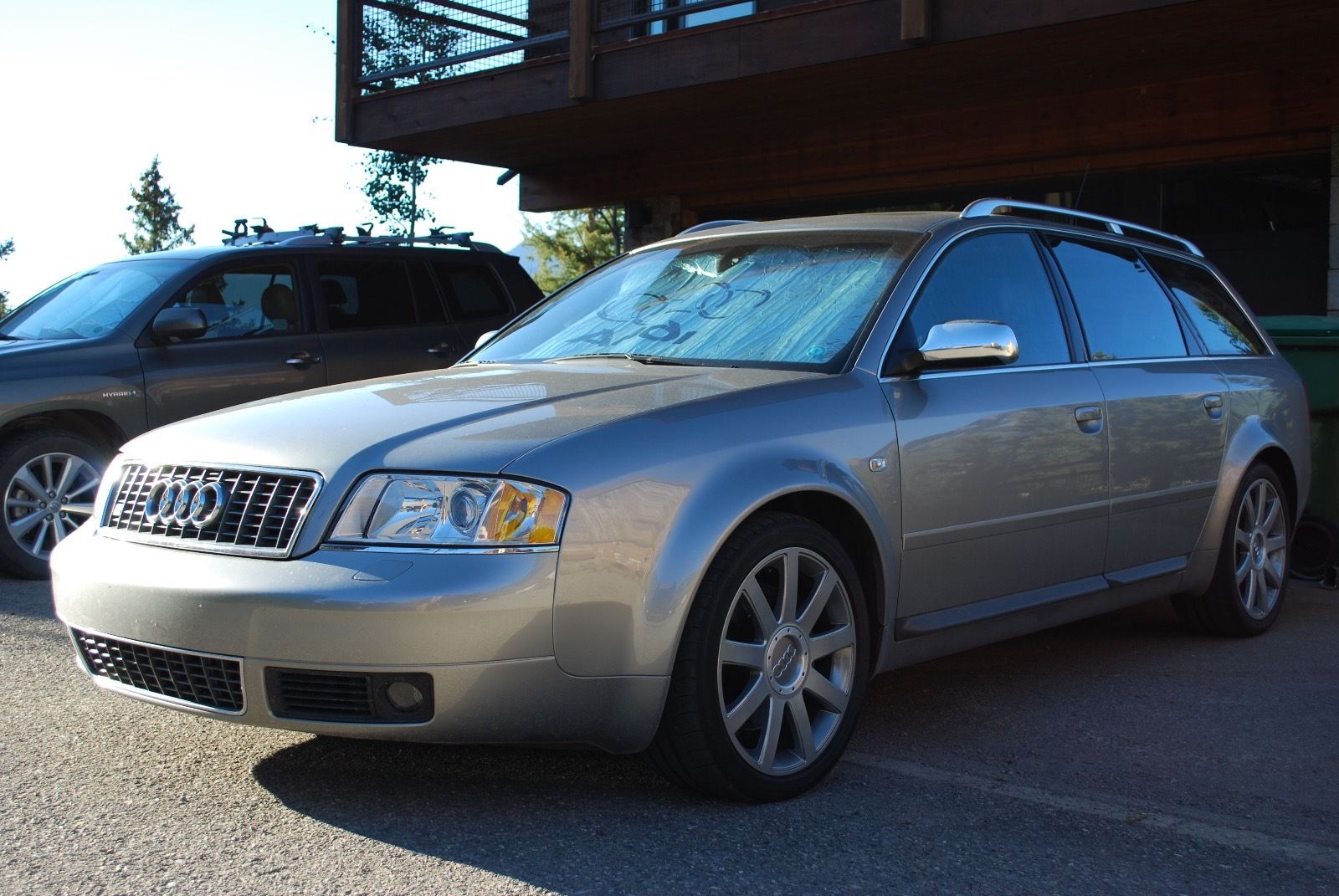 Just the other day on one of the internet chat groups I probably spend far too much time looking at, someone posed the question "Should I buy an Allroad?"
There are two camps of thought on the Allroad. On the one side is the group of individuals, many of whom still own them, for which Audi's light-off-roader is the best vehicle ever designed. Quickly in speaking with them you realize few of them remain stock, which points towards the cause of the other side of the story.
For those who aren't fully in love with the Allroad, they're one of the least reliable, most unnecessarily complicated Audis ever built. And from a company that likes unnecessarily complicated designs, that's saying something. The electrics fail. The suspensions fail. The turbos (count 'em, two!) fail. Look, I'm a huge Audi fan, but I can acknowledge that you have to really, really want an Allroad to buy into the kind of maintenance you need to perform to keep it going. My mechanic bought my parent's 6-speed example, and now he's afraid to drive it because every time he does it breaks. All he talks about is how expensive it is to fix. An ex-Master Audi mechanic. Think about that.
What was interesting to me as this discussion quickly devolved into "It's the best car ever! (but here's the laundry list of how to make it the best car ever…)" versus "You can't afford to own one, because you have to own three so that at any given time one is theoretically working" was that no one brought up the S6. To me, the S6 is the perfect solution for wanting an Allroad. It looks better. It's got a nicer interior. It's got more power, and exactly zero turbos that blow. And it's got an all-steel suspension that doesn't fail. But as S6 Avants were quite expensive at $60,000 in 2002 after gas guzzler tax but without options, it (as the other expensive wagons in period) sold slowly. Only around 1,200 were imported over the brief two year period, compared to exactly 3.2 million Allroads if I calculate correctly based on the number that turn up at sleazy second-hand dealers in the greater Providence area. They wander the streets of Rhode Island, three wheels in the air and one on the ground, a winky Xenon vibrating up and down as the bumpstops are tested to the extreme. So let's look at one of the nicest alternatives to the certain suspension failure: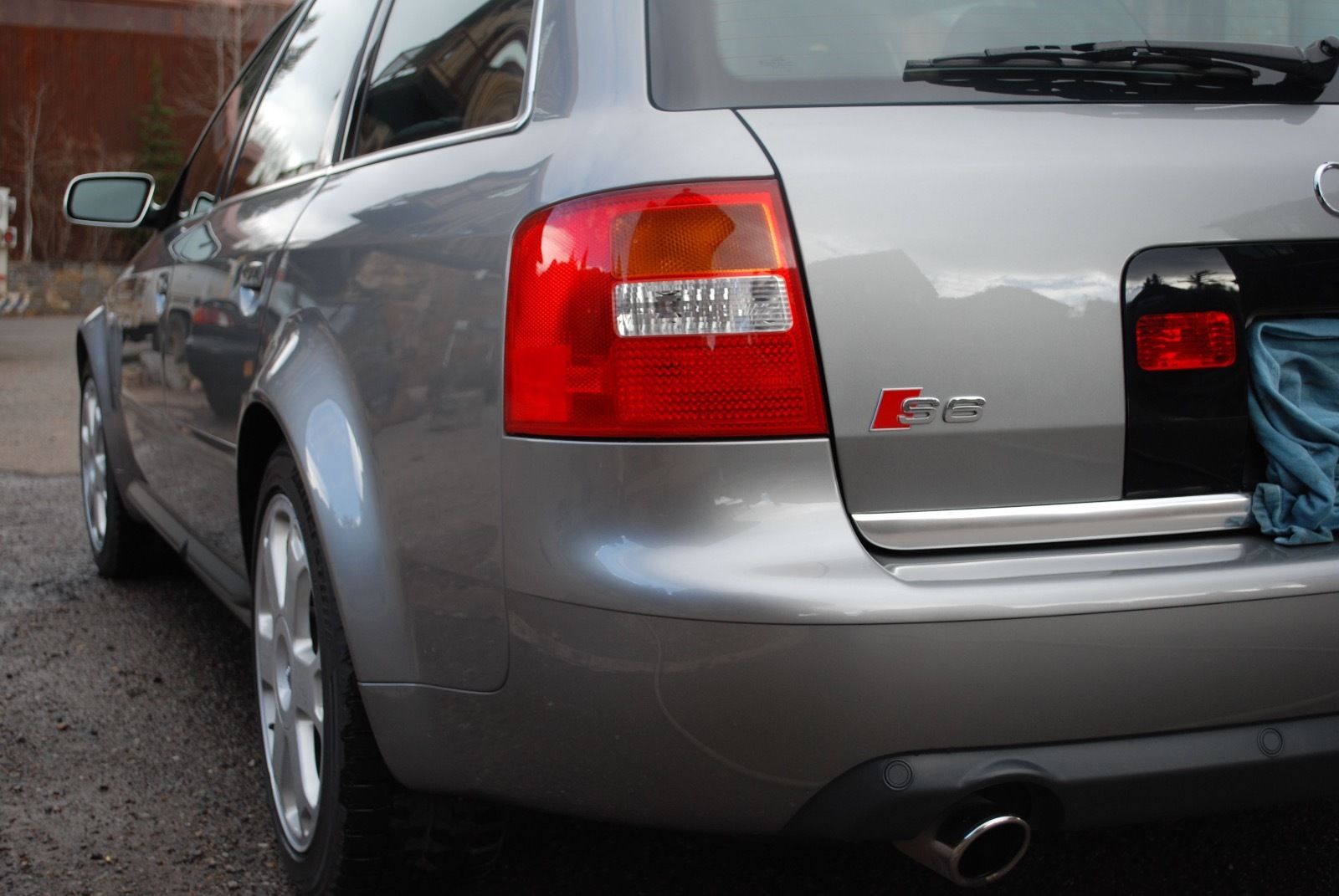 Year: 2002
Model: S6 Avant
Engine: 4.2 liter V8
Transmission: 5-speed automatic
Mileage: 52,300 mi
Price: No Reserve Auction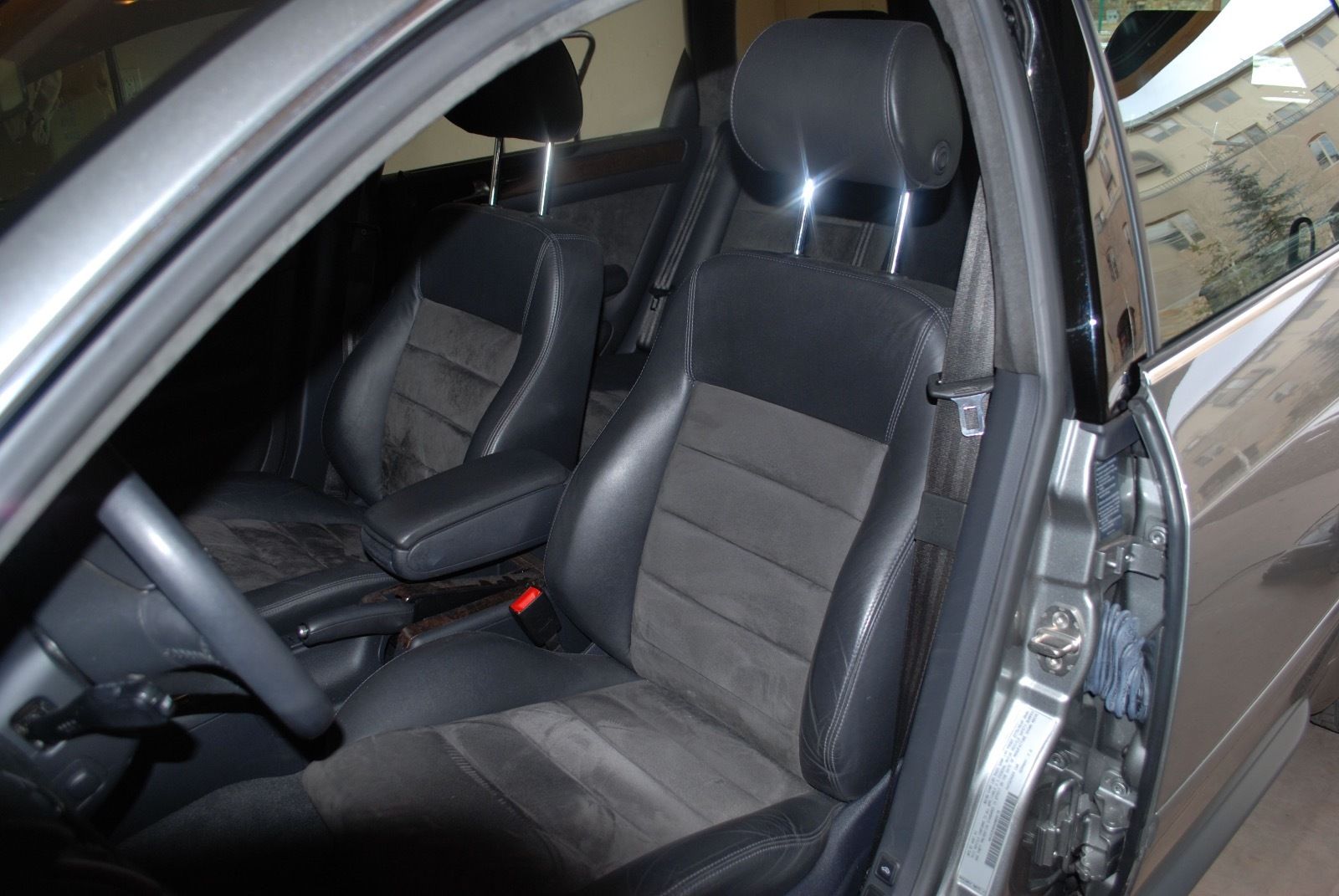 Reluctantly selling my sweet 02 Audi S6. It only has 52k miles on it and it has been over maintained. Timing belt water pump service as well as brake fluid and coolant flush done at 23k. Just did brake pads on all 4 corners, air filter and oil change. Always run Mobil One synthetic oil. Windshield replaced about a year ago. Have always used Audi OEM parts! (Including windshield) Winter mats (including cargo area mat) as well as stock mats. Car rides on Audi (not cheap knock off's) RS6 18″ wheels with Michelin PS2 tires which really makes the car handle well. Apple i-cord hard wired in. Has 2 of the 3 options: Alcantra seats and solar sunroof to run cooling fan. Everything works well. Yak bike rack included. Car does have a few scratches from usual use on f and r bumper and lower air dam.
With a 340hp aluminum block v8 as well lighter aluminum front end body panels to lighten up the car it really scoots. All wheel drive and 18″ RS6 wheels finishes up the whole package that handles and breaks amazingly well. This car has not been beat and has many more miles before it needs anything!!
Please feel free to ask any questions.
Thanks for looking.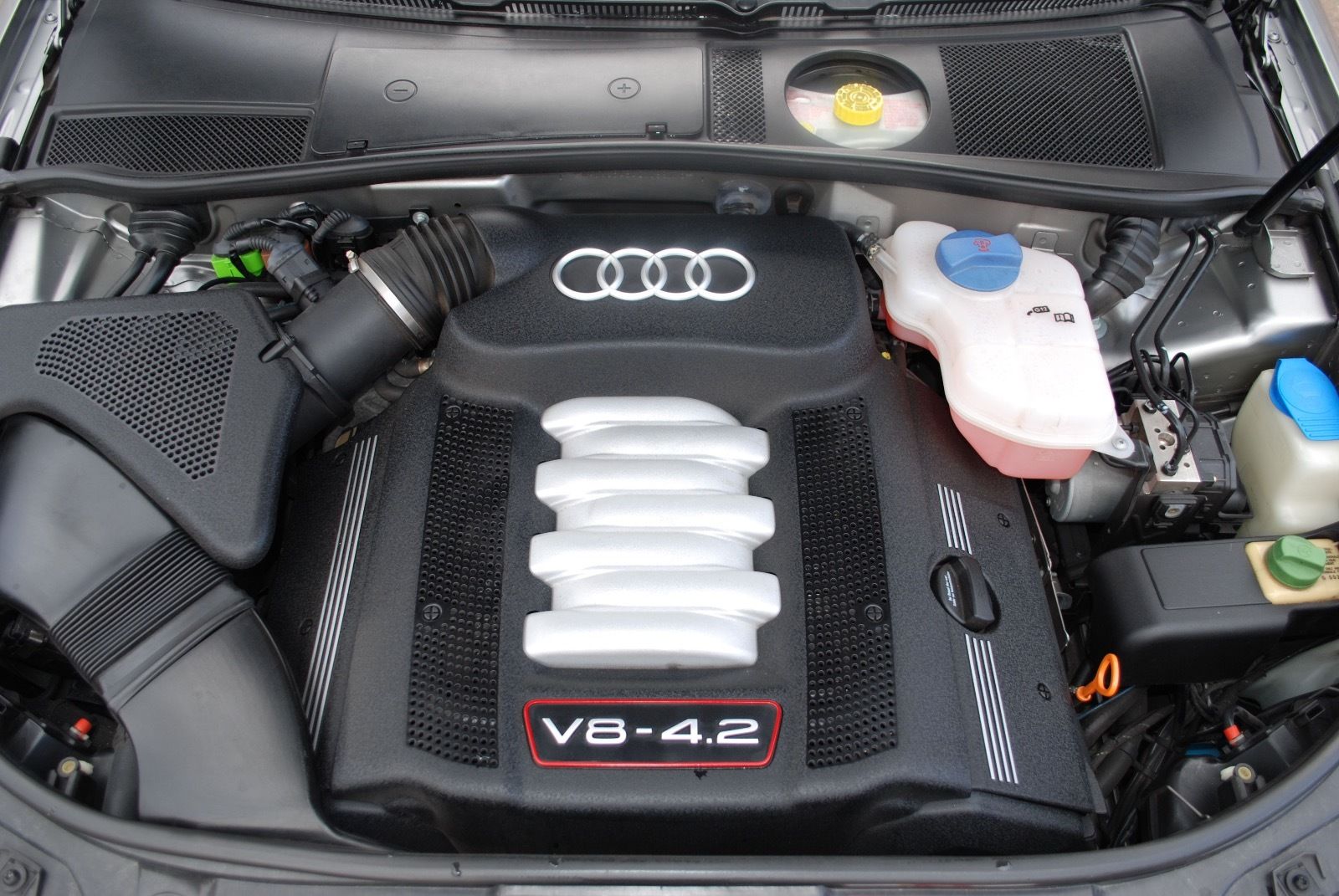 I had to do a double take when I saw the miles, as I think this to be one of the lowest mileage examples I've seen in a long time. The Atlas Gray Metallic still looks new in the close-ups, as does the Alcantara interior. The picture provided of under the hood even looks showroom fresh, as the 340 horsepower BBD V8 gleams! The seller has well-paired the car to original RS6 alloys for a more aggressive look, but it's not disclosed if the original and unique to the model 8″ Avus wheels are included. In 2002 there were more than three options, but just – this car has the Alcantara inserts (PLE) and the Warm Weather Package (solar roof, rear shades – PWX). It doesn't appear to have Navigation which is just fine, but it could have also had Parktronic, rear air bags and heated seats, Pearlescent White Metallic paint and the always sought but seldom used 3rd row. The lack of the extras takes nothing away though.
What made me laugh about this particular S6 was the Autocheck score of 64 out of 72. Only on its second owner and with low miles, disclosed maintenance and no reported accidents, how much better could it get? The price? Right, the price. There have been lower mile S6 Avants that come to market and typically ask far too much. This one is a no reserve auction with a $13,000 opening bid. That's close to where I'd estimate today's value is for this one, and very little can replicate this package for that amount.
-Carter