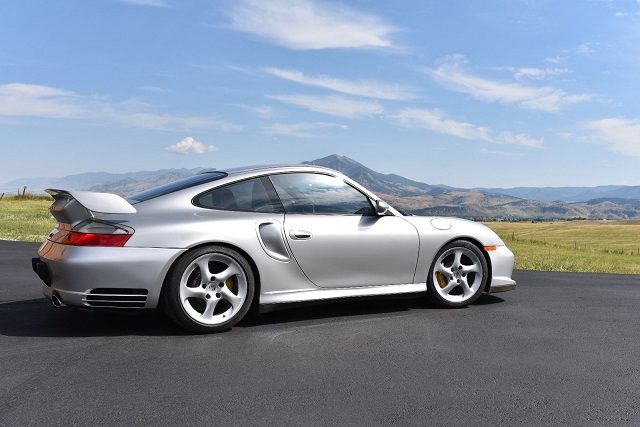 The Granddaddy. Top dog. Ultimate 911. Widowmaker. I don't know. Whatever we want to call it the GT2 has been the pinnacle of 911 performance since its introduction as part of the 993 model lineup. Like with some of its predecessors the intention behind GT2 production was to meet homologation requirements for racing purposes. Naturally power is higher and weight is lower. Unlike every other 911 Turbo since the 993 the GT2 also stuck with purely rear-wheel drive rather than the now standard all-wheel drive. Everything about the GT2 is jaw dropping and on those rare occasions I've seen one on the road it's been very difficult to take my eye off of it.
The 911 Turbo always has served as a showcase of Porsche's ability to deftly meld high performance and luxury. They are cars you can drive every day with little sense of performance compromise. The GT2 is what you get when you remove some of those luxuries and push the performance limits. Here we have a very low mileage example located in Montana: an Arctic Silver Metallic 2002 Porsche 911 GT2 with 3,124 miles on it.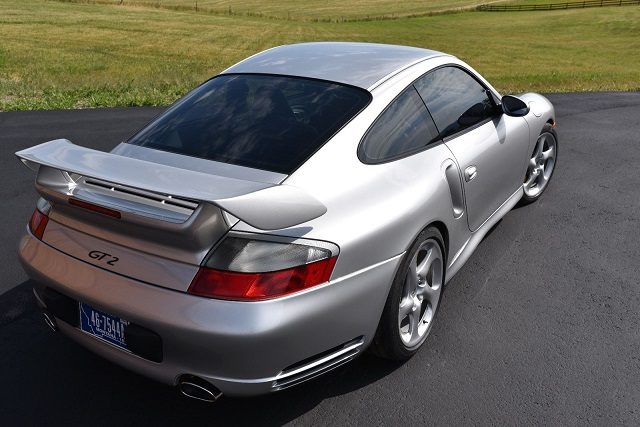 Year: 2002
Model: 911 GT2
Engine: 3.6 liter twin-turbocharged flat-6
Transmission: 6-speed manual
Mileage: 3,124 mi
Price: $169,000 Buy It Now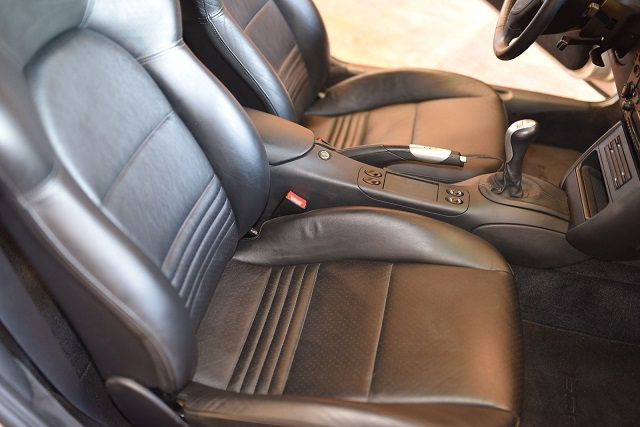 If you are reading this you probably don't need me to tell you about the rarity and collectability of this car. You probably want to add a 996 GT2 to your collection and you will not find another example as worthy of being in your collection than this very low mileage example. I found this car sitting in a garage in Kona Hawaii a couple years ago. It had only been driven a couple thousand miles by its previous owners. I shipped the car to Montana and even though it had a fresh service in Hawaii, I went through the car again myself.

The tires have 0 miles on them and I just changed the oil. The car is ready to be driven or join a fine automobile collection.

This is hands-down one of the finest, original, and well preserved 996 GT2's in the world.

Click here for more photos and CARFAX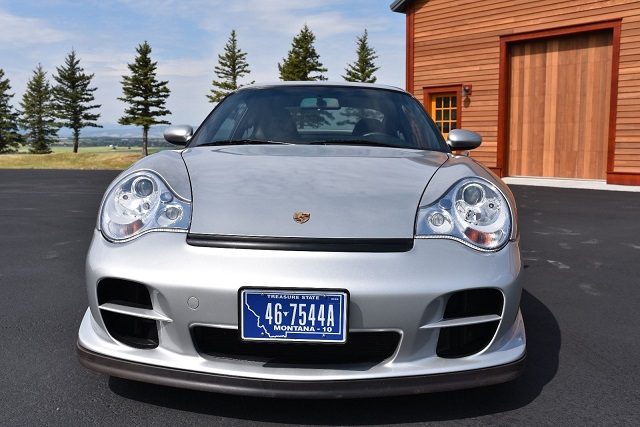 Pretty stunning scenery for this GT2 to take in. While I'm sure any 911, let alone a GT2, will spend most of the Montana winter safely tucked away in a garage, once the summer sun begins to shine there's probably some spectacular driving to be had out there and probably about as much fun as a GT2 can be on public roads. But we aren't buying the house, we're buying the car. It looks fantastic. I'm not sure there's a ton to say. The mileage is very low and it looks in collector-quality condition. If you're looking for a GT2 this is probably a good one to pursue. I'd prefer a better color, but that's me.
The asking price, of course, is pretty high. We have a reasonable comp from last weekend as a 5K mile '02 GT2 sold in Monterey for $160K. It also was Arctic Silver and in seemingly equal condition. Is 2K fewer miles worth $15K? Probably not. But we're in the right ballpark with this price and if you really desire a very low-mileage GT2 there probably aren't a ton more out there. Maybe enjoy those mountain roads one more time before winter returns though.
-Rob