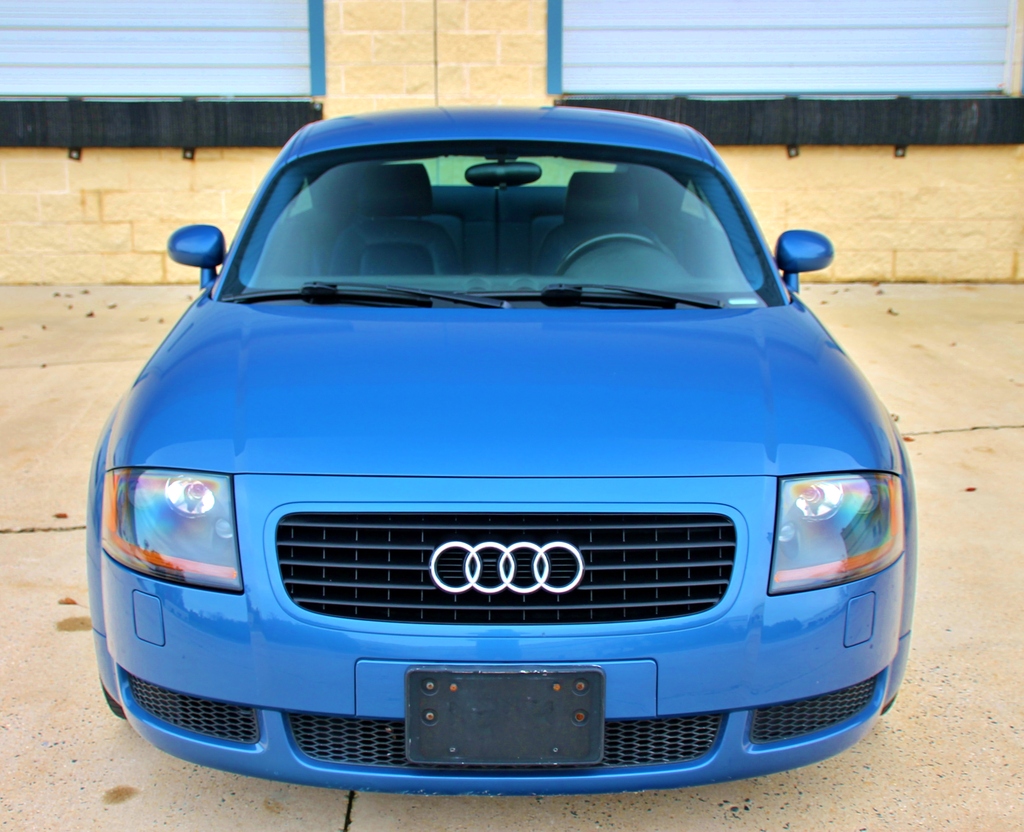 Update 11/20/18: This Audi TT 180 Coupe quattro sold for $6,290.
In its first model year, the Audi TT was only available in one configuration – 180 horsepower Coupe. You could choose between quattro and FrontTrak drivetrains, but otherwise it was fairly limited. As a result, most outside of the Audi rings just referred henceforth to every single TT they saw as just that – a TT. But the naming convention was actually more complicated than that, as Audi steadily introduced more models and configurations for the small Golf-based sporty car. For 2001 came the Roadster model and the turned-up '225' version of the TT which had…you guessed it! 225 horsepower from a massaged version of the transversely-mounted 1.8T. That remained the order of the day for a further two model years until the introduction of the 3.2 model. Although the 180 model continued right through the 2005 model year, this 2002 represents the end of the availability of the lower-horsepower motor with quattro all-wheel drive.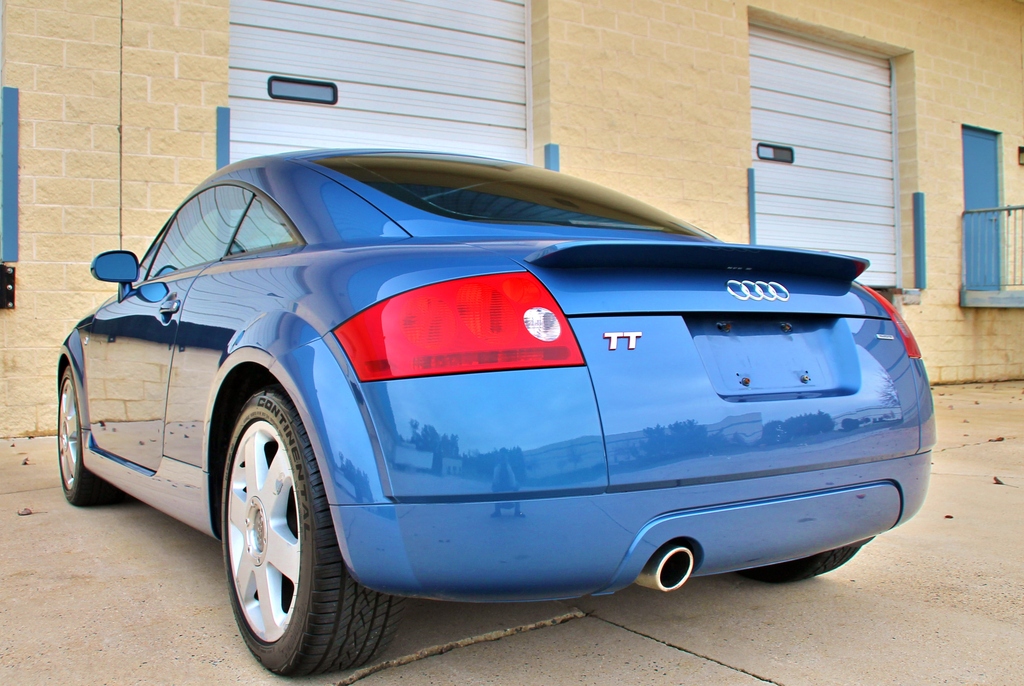 Year: 2002
Model: TT 180 Coupe quattro
VIN: TRUWC28N521011561
Engine: 1.8 liter turbocharged inline-4
Transmission: 5-speed manual
Mileage: 65,450 mi
Price: No Reserve Auction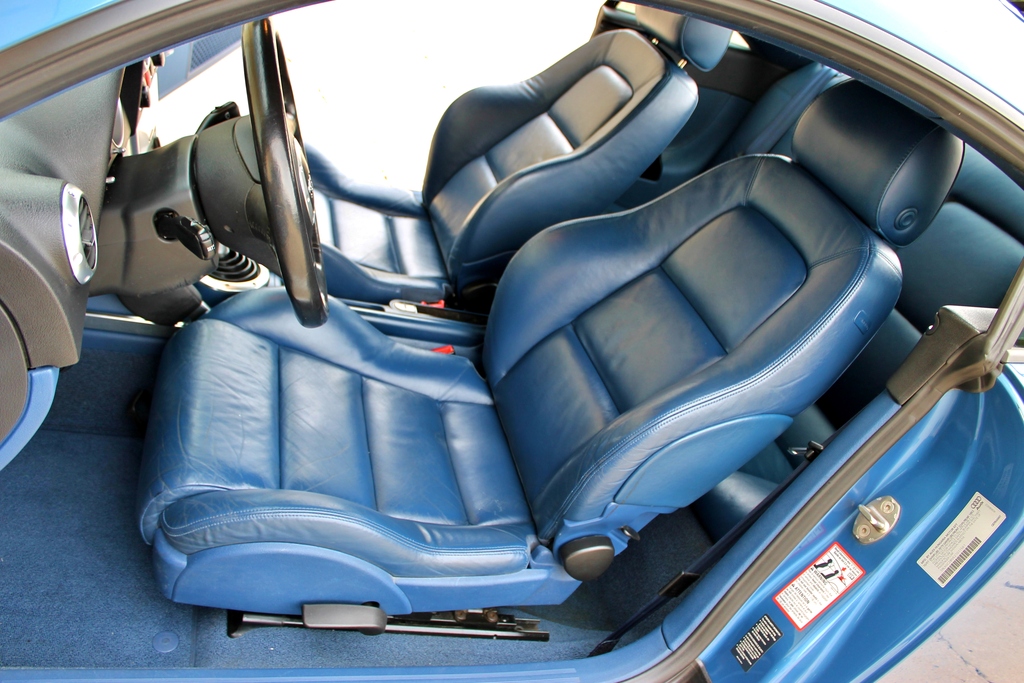 NO RESERVE AUCTION
HIGH BIDDER WILL WIN
PLEASE BID WITH INTENT TO BUY
Deposit is due within 24 hours of winning auction

The Original AWD Sports Car!!

-2002 Audi TT QUATTRO
-BLUE ON BLUE INTERIOR RARE
-The car is clean as a whistle!
-HIGH QUALITY PHOTOS SEE BELOW
-Engine fires right up, runs quiet and pulls very hard!
-The gearbox is slick and shifts smooth through every gear!
-The steering is extremely precise, as only Audi can provide!
-The suspension is tight, with no play
-The brakes are strong, and quiet.
-All power options work!
-The factory Audio system is premium, and sounds amazing!
-Multi Disc CD changer!
-FACTORY 1st-AID bag!
-Original ALL WEATHER floor mats
-Upholstery is in great shape!
-The deep blue leather interior has no fading, no tears and is iconic.
-This Audi is the Quattro, the quintessential AWD system
-The tires have excellent tread left, and are all season radials!

WE CAN HELP ARRANGE THE CHEAPEST SHIPPING POSSIBLE

PLEASE REFER TO THE HIGH QUALITY PHOTOS PROVIDE BELOW FOR THE MOST ACCURATE DESCRIPTION. THERE IS A $299 DOCUMENT FEE THAT ALLOWS US TO SELL THE VEHICLE AS NO RESERVE. IF YOU HAVE ANY QUESTIONS, CALL SHARON AT 443 525 2544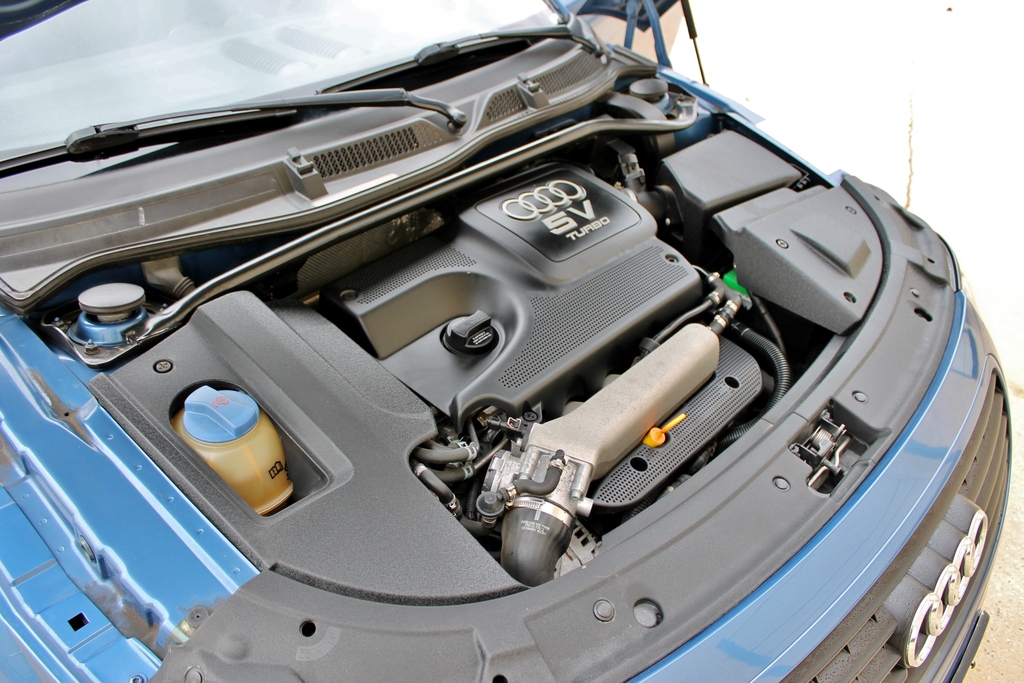 I came upon this TT and was interested for a few reasons. First off, Denim Blue Pearl Effect always looks great and this one is no exception, matched well by Denim Blue Valcona leather inside. The 180 version doesn't look quite as gruff as the 225 – a single exhaust exit tells the world you saved a few thousand on MSRP at the expense of about a second and half 0-60 time and some street cred. While this 180 also wears 17″ wheels, they again don't look quite as purposeful as the forged "Fat Fives" found on many 225 models. You also lost a gear with the 180 – it was a 5-speed manual instead of the 225's 6. Still, it's an elegant design that I think has aged well and this one looks very nice overall.
I was thinking about EAG's ultimate garage, and I think a first generation TT would have to be on that list. It's not so much that it was a performance milestone for the company or, as this seller suggests, the "The Original AWD Sports Car!!" (I can't even be bothered to touch that one). But it was a breakthrough design and I'm certain these will be sought in the future. Now, is this the one to get? Well, mileage is low, condition appears good and the auction is no reserve. Truthfully, if you're looking for a collector, the 225 model is probably the one to find. The 3.2 was DSG only in the first generation, so while it was top of the heap I think the 6-speed manual 225 will be more highly sought. There's also some concern with a few things on this car – the mats seem to have blue dye on them, an indication that maybe there was a respray on the seats to cover up damage, and the car also has a flag on the vehicle history. Still, the no reserve auction on a lower mile and shining example in a good color is a draw, and so far bids have hit nearly $4,000. You can find a lesser 225 example for that amount, but it'll have needs. This one looks like it could be a good pick up if the question marks are answered by a PPI. It'll give you a unique commuter with a dose of fun and a lot of style on the cheap.
-Carter