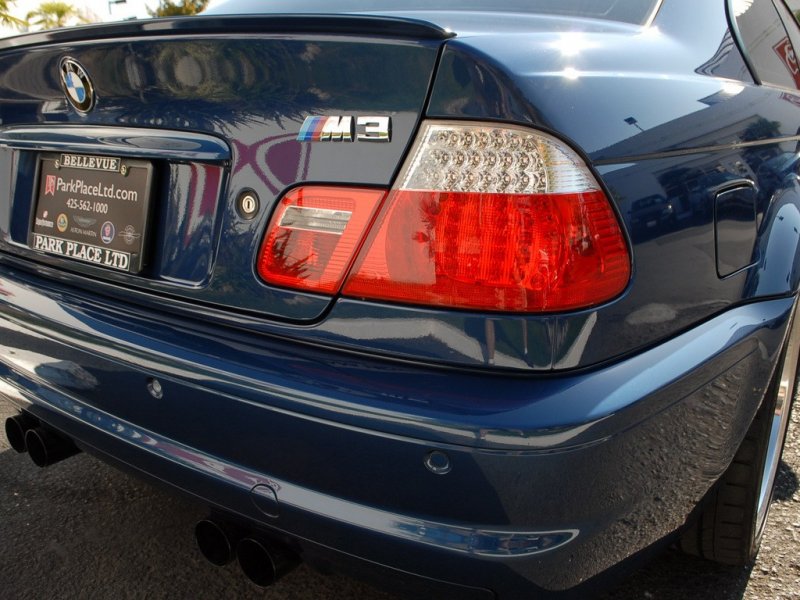 Tuner cars can be the stuff of dreams when they're done right, and the subject of nightmares when gone wrong. Many tuners bolt of ton of parts onto a car, slap some stickers on it, and to be damned with what happens in 10,000 miles – they'll be onto the next photo shoot. Some select tuners, though, are so good at their craft that the German factories recognize their work as up to their standards. Most of these tuners reside in Germany, but a few have popped up in the United States. Dinan is one such company, good enough at their craft to be recognized by the factory and have the modifications available directly from the dealerships. To be that good requires massive trial and development which comes at a serious cost – fully spec out a Dinan S3-R, and you more than doubled the original list price. The results were as impressive as the list price – 460 horsepower pumping out of the 3.2 M3 inline-6 put the M3 into 911 Turbo speed territory. Today you can pick up one of these rare rockets for about a third of the original asking price – such as today's Topaz Blue 2002 model: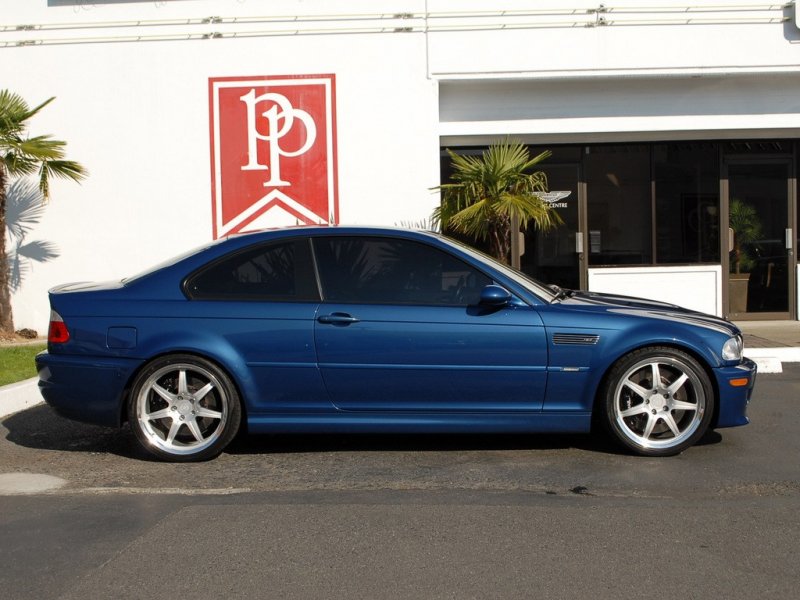 Year: 2002
Model: S3-R M3
Engine: 3.2 liter supercharged inline-6
Transmission: 6-speed SMG semi-automatic
Mileage: 55,993 miles
Price: $37,950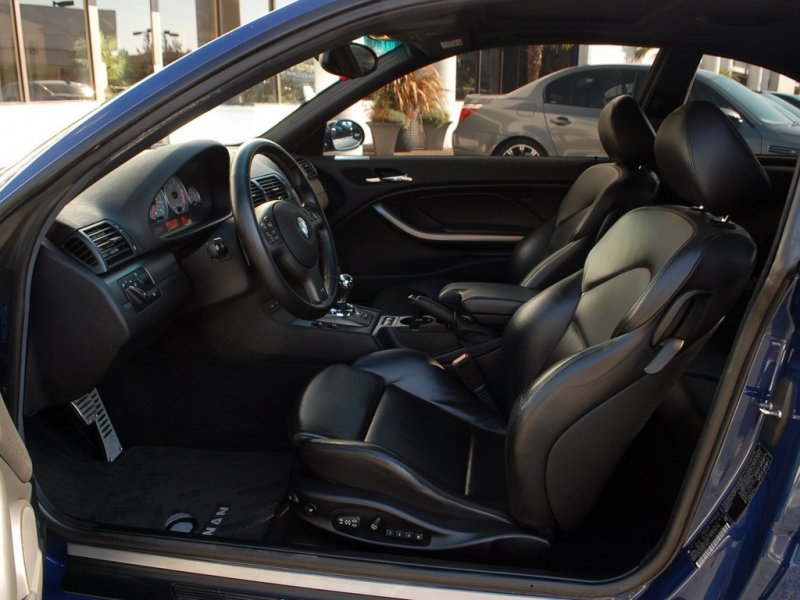 About this Vehicle
This 2002 BMW M3 is a full Dinan S3-R E46 in Topaz Blue with over $68,000 in Dinan upgrades on top of the original $56,195 MSRP. The S3-R package adds to the famed S54 inline-6 an intercooled supercharger, high-flow throttle bodies, cold air intake and free-flow exhaust, pumping out 462hp and 328lb-ft of twist. In addition to the engine upgrades, this E46 also has a Dinan Stage 3 suspension (JRZ remote adjustable damping, lowering springs, camber plates, 27mm front anti-roll bar) and is set off by gorgeous, lightweight 19-inch forged Dinan wheels backed by a Dinan/Brembo brake kit and 3.91 differential. Other upgrades include LED tail lamps, Bluetooth and 6-disc CD changer in addition to factory Premium and Cold Weather packs, harman/kardon audio and adjustable lumbar support. Included with this M3 is a meticulously organized and categorized binder of information and records for every upgrade and service work performed, as well as a spare key, owners books, CarFax and 71-point inspection.

Options and Equipment
Exterior
BMW LED Tail Lamps
Lightweight 19-Inch Dinan Wheels
Optional Topaz Blue Metallic Finish
Power Sunroof
Yokohama Avan Tires
Interior
AM/FM radio
Auto-Dimming Rearview Mirrors
Automatic climate control
Black Nappa Leather Interior
Cruise Control
Dinan E46 Floor Mats
Dinan Pedals
harman/kardon Premium Audio
Heated Front Seats
Keyless Entry
M Sport Seats
M Sport Steering Wheel
On-Board Computer
PlainTalk Bluetooth Kit
Power Windows
Premium Package
Tilt/telescopic steering wheel
Mechanical
$68K in Dinan Performance Upgrades
450+HP
Auto Head Lamp Control
BMW Battery Charger
Dinan 3.91 Limited Slip Differential
Dinan Brembo Brakes
Dinan Cold Air Intake
Dinan Free Flow Exhaust
Dinan High Flow Throttle Bodies
Dinan JRZ Supsension
Dinan Stage V Software
Dinan-Tuned Supercharged 3.2L I6 Engine
New Dinan Radiator at 49623 Miles
New Dinan Supercharger at 48864 Miles
Safety
Park Distance Control
Rain-Sensing Wipers
Traction control w/Dynamic Stability Control/M-variable differential lock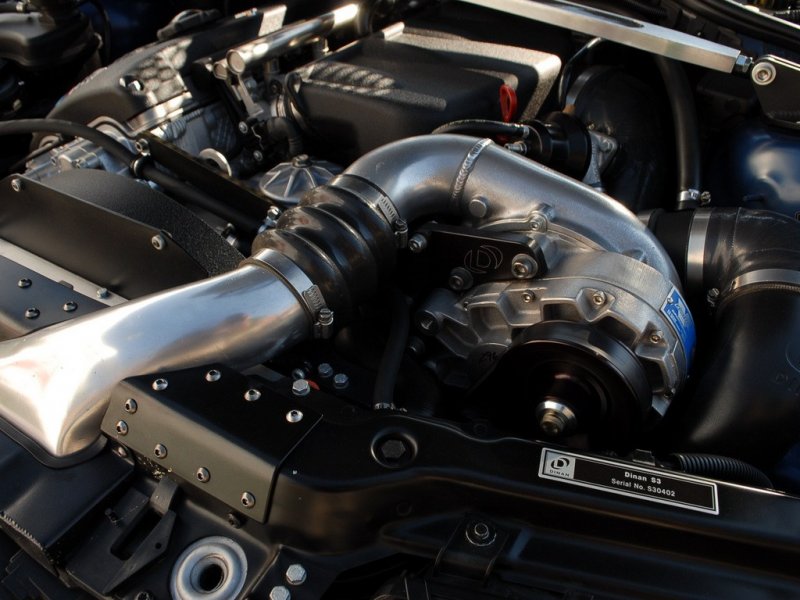 You read that right – $68,000 in modifications on a $56,000 car. It's hard to imagine anyone would tick all of the option boxes as that puts you into some rarified pricing, but a few brave individuals with deep pockets did. The build sheet reads like a racer's Christmas wish list. While some cars can really look over the top, Dinan has stuck with an understated look – from the outside, it's just about impossible to tell that this car has nearly 50% more power than a stock model. The Dinan alloys are very pretty and suit the design well, and Topaz Blue is one of the more rare colors to find on the E46 M3. The car appears to be well cared for and in fantastic shape.
Now, the price is admittedly pretty steep, but the performance level puts you into another level entirely. The big question is would you pay the best part of $40,000 for a 11 year old tuner car? The price compares similarly to B7 RS4 or late build Competition Package E46 M3s with low mileage. Is this the car to buy? I guess that depends on your goals buying a used M3. Want to slap a bunch of modifications onto an E46 M3? This is a better way to do it, because it's got all of the right and well developed modifications. Want a more reliable mostly stock M3? Than no, this isn't the car for you. You could easily drop $10,000 – $15,000 into a $20,000 plus M3, and not have a car that is as nice as this. But most people looking to modify the car look for lower priced examples, and most people looking to collect or drive long-term look for more stock examples. I'd be worried that the SMG wouldn't be up to the task of dealing with the power long term. The future will tell if collectors will be pining after Dinans like they currently do for clean Alpinas and Rufs. What do you think – is the S3-R worth the purchase price?
-Carter