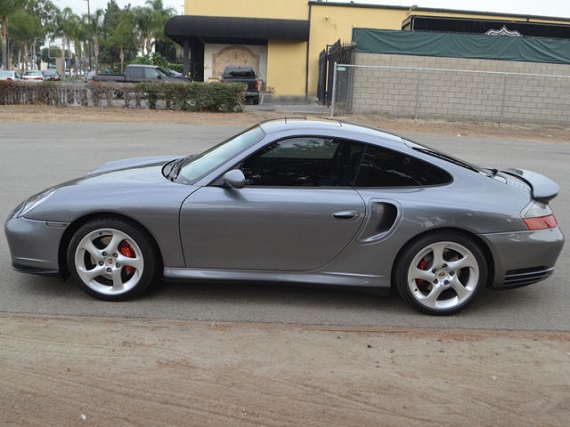 We've had some discussion lately about the possibility of Porsche's 996TT becoming popular on the collector market, which would then lead to higher prices as larger segments begin to take notice of these unloved, but extremely quick 911s. There is little doubt that the GT2 and GT3 are beginning to garner that appeal, but the Turbo remains less certain. Prices have gone up, but only marginally, and even with higher prices these remain one of the best performance bargains available. I am one that thinks these will become sought after by collectors – not to the same degree as the air-cooled Turbos, or at least not yet, but sought after nonetheless. However, as with many collector vehicles I think for the time being it will only be very low mileage and/or rare color models equipped with the X50 package that we see attract such notice. Examples with a few miles on them, like this Seal Grey 2002 Porsche 911 Turbo Coupe located in California, should still come in for reasonable cost. And that's a very good thing as it means buyers can still get their hands on a fantastic machine that remains in good condition, but without having to mortgage the farm.
Year: 2002
Model: 911 Turbo
Engine: 3.6 liter twin-turbocharged flat-6
Transmission: 6-speed manual
Mileage: 58,510 mi
Price: Reserve Auction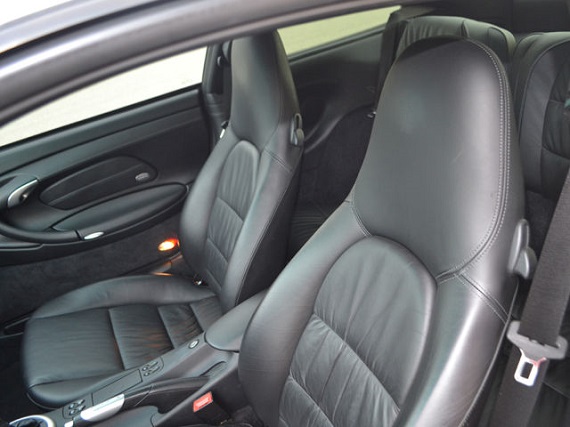 If you're in the market for a true sports car that has been designed around the driver, then this is the car for you. The engine performance is excellent and the sound is beautiful when she sings. Handling is very crisp and gives the driver a feeling of being one with the car. The interior is comfortable and it actually seats four people (kinda).

The excellent example came to us from a collector client of ours in Northern CA. It's been babied and well cared for with an extensive service history, including the 60k mile service and recent independent inspection. This 911 Turbo is ready to go with no issues.The color combination complements the car perfectly and the options include;

Wheel Caps w/Colored Crest

AM/FM Radio w/Remote 6 Disc CD Changer

Supple Leather Front and Rear

Black Floor Mats w/Porsche Lettering

Aluminum/Leather Shifter and Brake Handle.

Do not wait to bid or to make an offer on this 911, as it is also available for sale in our showroom and will move fast. For more information, you can send us a question through eBay or call/text, us on our cell phones at: Jeff (661-510-3486) or Troy (714-712-0060).
We see A LOT of Silver 996 Turbos on the market as it was a very popular color among German automakers in the early-2000s. Seal Grey at least stands apart from those Silver examples just a little bit. It's not as captivating to me as Slate Grey, but the few extra degrees of darkness do provide it with some more interest. Conversely, perhaps we are better off viewing these as potential sleepers, blending in with the rest of the traffic right up until the moment you put your foot down. Either way, this one looks in nice shape inside and out and should be capable of providing many more miles of driving fun. With bidding currently sitting at $43,888, and the reserve met, some new owner is going to be get some serious bang for his buck.
-Rob