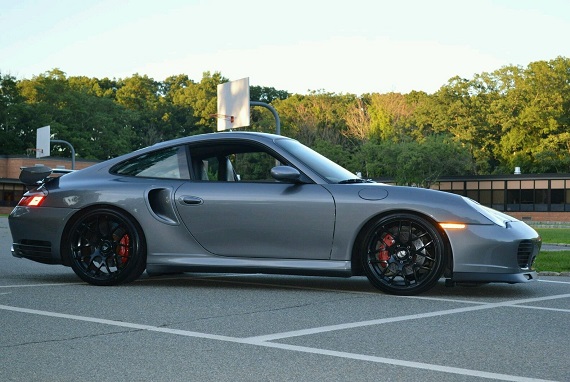 Supercar performance without the supercar price. That long has been the hallmark of the 911 Turbo and is especially the case for the 996TT where values have remained suppressed for some time now. The question is whether they will always remain so. It's certainly the case that these water-cooled 911s will struggle to garner the same demand as their air-cooled predecessors, but as prices continue to significantly rise for the 993TT the bargain that is the 996TT becomes ever more apparent. It's impossible for that fact to escape the notice of buyers for too long. What I think will remain the case for the foreseeable future is the value of any 996TT with a reasonable degree of mileage, which is exactly the place where we find the car we see here: a Seal Grey 2002 Porsche 911 Turbo, located in New Jersey, with the optional X50 power package and 58,750 miles on it.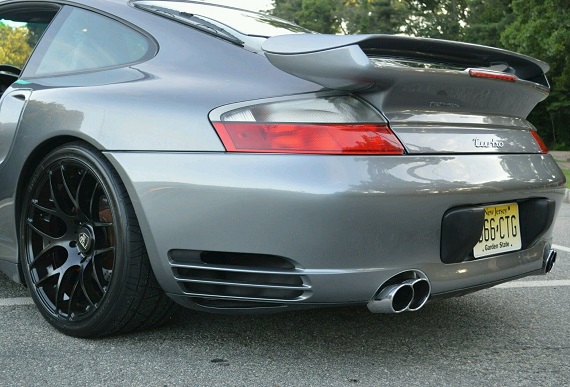 Year: 2002
Model: 911 Turbo
Engine: 3.6 liter twin-turbocharged flat-6
Transmission: 6-speed manual
Mileage: 58,750 mi
Price: $47,500 Buy It Now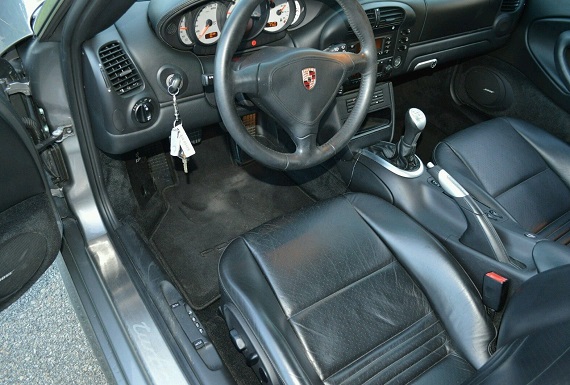 After a year of joyful ownership I am currently on the fence of parting ways with my 996tt. I have had recent interest in the car so I figured I would post the details here so everything is documented. This car had a $147k MSRP with some rare and highly desired options. See pictures for this. Factory options: – X50 Power package – Aero Kit – Porsche crests in headrests – Aluminum Gauges – Aluminum shifter/brake handles – Interior lighting package Mods: – Bilstein PSS9 Suspension (Suspension installed by Sharkwerks in California) set to gt2 specs or as close as possible – B&M SSK – Fabspeed Gen3 exhaust – Billet diverter valves – EVO wastegate actuators – GIAC X50/GT2 ECU flash – SS Brake lines/ATE Fluid – Mintex Red Box pads – New factory rotors – 19″ Avante Garde Ruger Mesh with Nitto Invo's – less than a month old Recent Maintenance: -New Alternator -New Battery -60k Mile service done at Powertech in NJ (plugs, coils, serpentine belt) -New radiator cap -Front end resprayed to take care of rock chips – I have some before pics to show chips -New front lip – left unpainted due to clearance and bought a second to have as replacement – these things get beat up -Alignment All keys, manuals/service book and a factory cover included. I also have the factory wheels to go with the car with new Sumitomo tires. I have a 2 inch binder full of receipts from myself and the previous 2 owners. I am in no need to sell this car – she sits in the garage until the sun is out and is currently my 3rd car. This car has been nothing but reliable and still puts a smile on my face when I get to drive it. I am pretty firm on what I want to get out of her and if I don't get it I will be happily keeping her to enjoy myself. Thanks for looking Recently Repainted front end to fix rock chips, resprayed rear bumper to fix spider cracks. New front lip, new wheels and tires, recently completed 60k mile service. PPI completed on 7/2/15 – front differential has a small leak, front left axle has a small leak, clutch cable is showing signs of some seepage. Small scratches on roof. Interior is in fantastic condition. No accidents, clean carfax, Binder full of receipts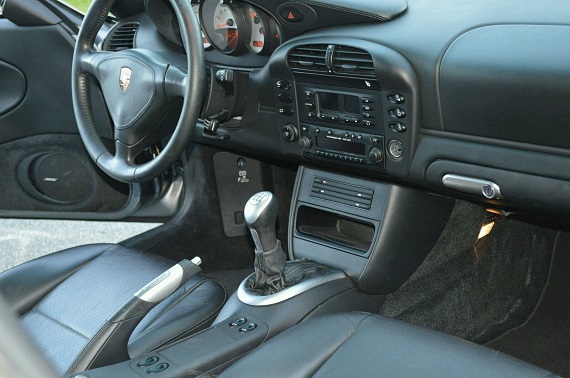 Naturally, for the ultimate bang for your buck these X50-equipped Turbos are the ones buyers should seek out. With 450 hp being delivered to the wheels performance is blistering. This particular Turbo has a few modifications so interested buyers would do well to check into all of those and while I'm not a fan of these wheels the original wheels it wore from the factory are included in the sale, so no fuss there. Otherwise it's a pretty good looking Turbo and Seal Grey at least provides a slight departure from the extremely common Silver 996TT that was so much the norm. The seller sounds firm on the asking price, which is on the high end, so there may not be much chance of this selling soon, but I think the demand for Turbos with the X50 package will ramp up and this one will likely find a new owner. Even so it's still a great performance value.
-Rob