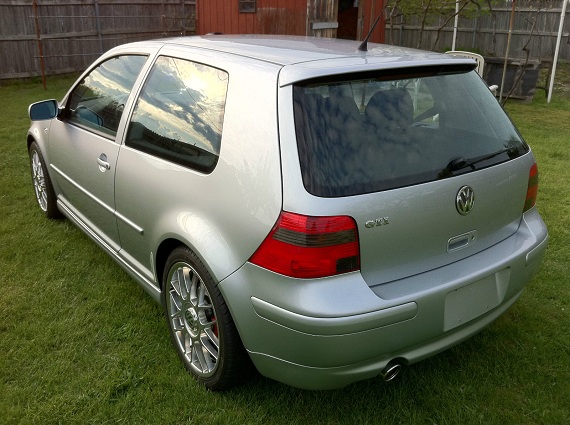 I have to admit that when I initially heard the details of the 337 Edition GTi, I was very excited. To me, it seemed like Volkswagen had finally gotten the message and brought us a modern interpretation of the car that I loved, the 1990-1992 GTi 2.0 16V. After a period of low performance 4-cylinder variants, the pokey 1.8T was now pumping out 180 horsepower and matching torque – finally, the car had the go to match the show. While the VR6 had continued into the fourth generation GTi, the accompanying weight, luxury items and electronic throttle meant that while horsepower numbers went up, the seat of the pants kick and thrill that was the hallmark of the original and 16V GTi – and even the Mk.3 VR6 – had been replaced by a stout highway cruiser. As if to answer critics and revisit the original formula, in 2001 Volkswagen introduced a stripped down, turned up version of the GTi called the 25th Anniversary edition, celebrating the original 1976 launch. For me, it was a return to form for the original hot hatch with some great updates. Unfortunately, it wasn't heading to the U.S., because of course we didn't receive the GTi until the 1983 model year. But U.S. fans were taken care of too when the nearly identical GTi 337 was launched. Outside, it got some awesome shot-peened BBS RC wheels that looked stunning compared the the rather bland wheels styles that had adorned the GTi since the BBS RMs on the 16V. Behind those wheels were beefed up brakes and red calipers, because red is of course faster (or, slower in that case?). It also sported a new body kit that highlighted the lower stance – hunkering the GTi down over those great wheels. After a period of hidden tailpipes, a polished exhaust tip emerged from the rear valance – a nice change for sure! Inside, special details like brushed trim, red-stitched shift boot and special "Golf Ball" knob for the 6-speed manual and some awesome Recaro seats greeted you. And to keep weight down, no sunroof was offered. This was a sporty car that went like it looked for a change! Limited to 1,500 examples, it was an instant hit and apparently a good bet for a future collectable: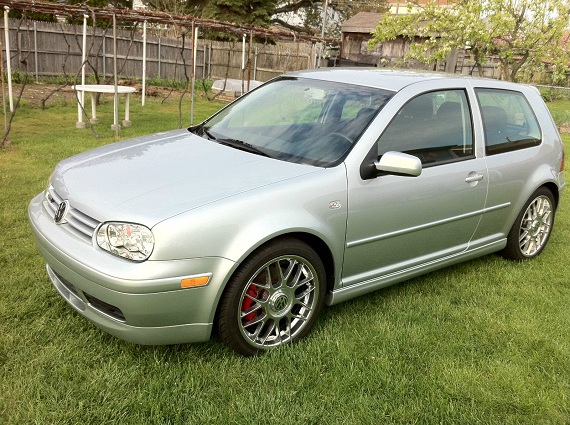 Year: 2002
Model: GTi 337
Engine: 1.8 liter turbocharged inline-4
Transmission: 6-speed manual
Mileage: 6,700 mi
Price: $25,000 Buy It Now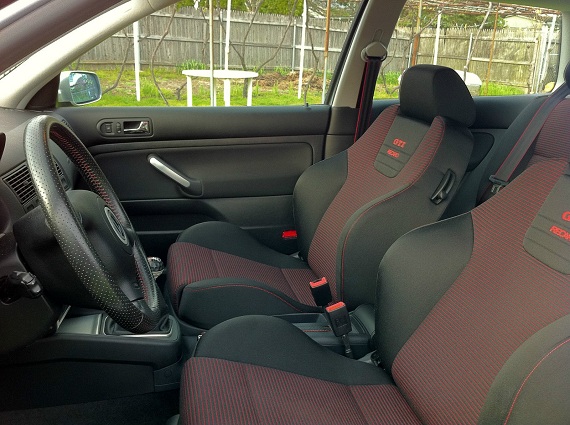 2002 Volkwagen GTI 337 Limited Edition 6K all original

Up for sale is one of my private collection "2002 Volkwagen GTI 337 Limited Edition 6K all original" This car is all original with an exaption of a "Neuspeed air System and a Forge Blow off valve" Everything else is OEM and the way it came out of the VW line.

This car has been on my collection for 12 years. It only been taken out for summer drives. All its life was under a blanked in a garage. Only taken out for sunny rides. Every week i take him out for a spin around the block. Oil change had been done by me every 3 months or so with Mobil 1 Full synthetic 5W40. I have paper work from Mattie Imports for the ignition coils recall/brake lights and driver side window. The tires are new. This car always been plugged to the Sears Die Hard battery maintainer, it as a new battery from Interstate Battery. Please view pix for all details.

My video and my channel
youtube.com/watch?v=9j73Se06AwA&list=UUcmH_yqY5VVneiD4uGZGTYg

The reason I'm selling this car is because i don't have the room anymore and need the space for something else coming soon.

I will only take cash!
There will be no single test drives without me driving!
I will not ship!
Buyer must pick it up!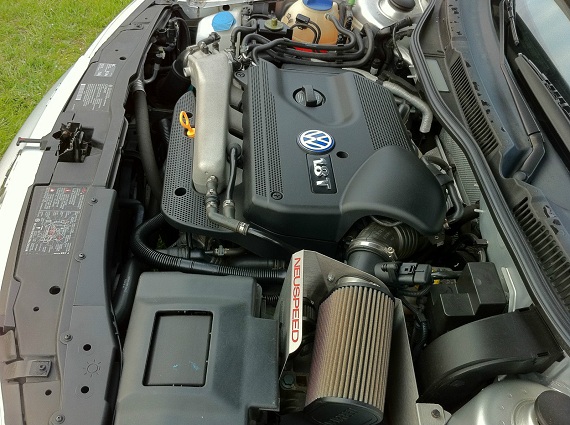 Many of the upgrades were incorporated into the later 20th Anniversary Edition GTis, but the 337 still looks a bit better to me with those BBS wheels. It's pretty amazing that this car has survived with so few miles; condition is obviously excellent and perhaps the best in the country. A fair amount of these cars experienced lots of modifications to make them quicker as many Volkswagens do; the mods here are limited and easily reversible. Originality is king here, and they just don't come much more new than this car does – if you want a brand new 12 year old GTi 337 Edition, here it is. Despite that, there are a few problems – first, the Mk.4 isn't known for the best build quality, as many will attest – but with so few miles, so few mods and good condition, hopefully this example won't have many of the gremlins usually found in these models. The bigger issue is the price – at $25,000, it's even more expensive than the original sticker price of around $22,000. You really would have to want a near perfect 337 to pay that amount, since you can get into a brand new GTi 2.0T, replete with warranty, more creature comforts and better performance for about the same amount. In fact, the starting price for a 2014 GTi is less than the asking price for this car. While it's awesome to see such a low-mileage, good looking package like this car is, I'd opt for the new car every day of the week. If this car was more in the $15,000-$18,000 range, it would at least be feasible to justify – but as it sits, it's going to be a very hard sale I think.
-Carter