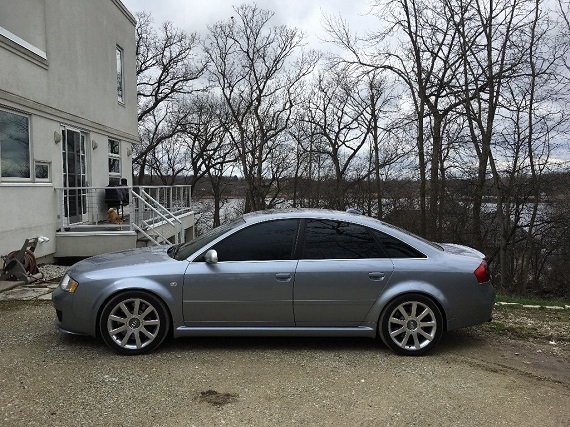 Outside of some with virtually limitless resources, you can't go back in time when it comes to cars. Many enthusiasts try, and a few really devoted individuals succeed, in recreating the youth of a car's life. But to do so, especially on newer cars, is pretty hard. Outside of the material costs of paint, leather and in some cases wood replacement parts, there is the Achilles' heel of our modern society in general – plastics. New cars have become so heavily reliant on plastics because they're strong, easily formed to special shapes, and lightweight relative to other products. But, as with the rest of the car, they get old; wear items in the interior of the car are often the most recognizable signs of use and time, but under the hood there's a plethora of plastic heating up and cooling down. Top that with modern motors with turbochargers and extreme heat load as well as the increasing amount of refinement (read: sound deadening) buyers demand, and the time bomb of slowly decomposing plastic in your super sedan means that reconstructing a heavily used example may ultimately be impossible, but is certainly at least improbable.
That means that if you want what was a top-flight super sedan from a generation ago, you'd be looking for the lightest use possible. And when considering an Audi RS6, few if any come to the market with less use in miles than this one: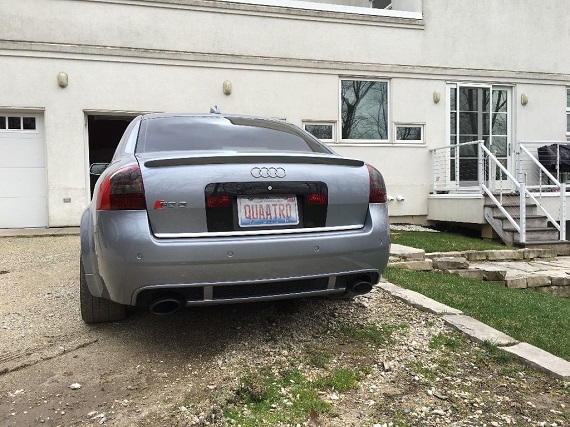 Year: 2003
Model: RS6
Engine: 4.2 liter twin-turbocharged V8
Transmission: 5-speed automatic
Mileage: 10,987 mi
Price: $43,000 Buy It Now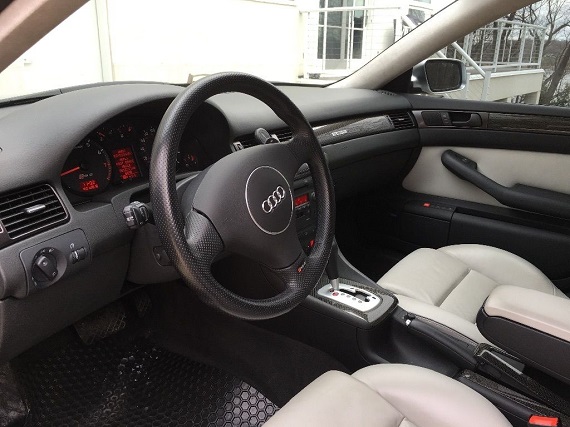 This is it. The ultra limited Audi RS6 that was only imported into the USA for 1 year. 1200 of these units were sold and most were used as daily drivers, except this one. I do not have the original sticker, but I will enclose the original sales contract.

This car is fully loaded and the following tasteful, yet necessary upgrades were installed.

KWV3 Fully Adjustable coiler suspension (Replacing the problematic Dynamic Ride Control)

GIAC Ecu tuning. HP increased from 450-525HP torque increased 100-110lb/ft.

XPEL wrap on the front end of vehicle. Including mirrors.

Audi Motorsports front lip. (Very hard find)

Euro Tinted LED taillights. (Originals will be included)

The car has essentially been in a time capsule. It was taken to Audi Hoffman estates in March/2016 for a 30K service, which, included the timing belt replacement. The entire staff came out and gave the car a round of applause. NO ONE, Not even the owner, has seen this car with this low mileage.

I am not interested in any trades. Selling the car because I would like to make room for another toy that I have a deposit on.

Here is a wonderful writeup from the folks at Jalopnik.

jalopnik.com/why-the-audi-rs6-is-a-future-classic-759640980

A car like this will only appreciate in value over time. Look at the 993 Porsches. They just don't make them like this anymore. Absolutely zero issues with the car. I drive it once a week for 2 miles to buy groceries just to keep it lubed up. It is still an absolute beast.

YOU ARE MORE THAN WELCOME TO SEND ME REASONABLE OFFERS. IM NOT INTERESTED IN WHAT THE BLUE BOOK SAYS ON THIS. THERE ARE PLENTY OF OTHER EXAMPLES WITH MUCH HIGHER MILEAGE THAT YOU CAN BUY.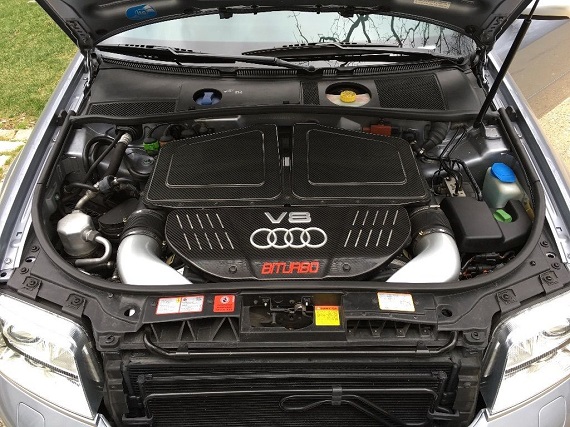 I don't recall the last time I saw an RS6 with below 50,000 miles, never mind less than one quarter of that. Inside the car appears near new, with virtually no wear on the interior items. Outside, general condition is excellent but it's here where the several changes from stock start to rear their head. There is window tint, which is not abnormal to see, but then the taillights are tinted as well (perhaps with Hella replacement units), and in front is a "Motorsport" lip which looks an awful lot like the typical Cupra R lip VAG modifiers stick on seemingly everything. Underneath, a bit more surprising to see is the coilover suspension change, while more typical is the upgraded engine software. Ultimately, all of these things are returnable to stock or further taken up a few notches for personal tastes. But the problem comes in the asking price, which at $43,000 (down from $46,000 earlier in the week) is the cost of some pretty nice new cars. If you're brave, you can pick up an RS6 for less than half that amount. If you're really, really brave, you can find some for less than $15,000 if you look. Ultimately, is the RS6 really that desirable? I'm afraid to most it's not. You can get better performance, better driving, and more luxury out of the next generation of super sedans than was available in the C5. At the same time, it's not yet a classic nor is it really likely to be soon. In fact, for the same amount as this car's ask you can go two generations newer and get a 4.0T S6. Granted, it doesn't carry the "R" moniker or quattro GmbH build credentials, but the performance level, driving dynamics and interior quality are a few steps above the C5, and it's basically still a new car under warranty.
-Carter