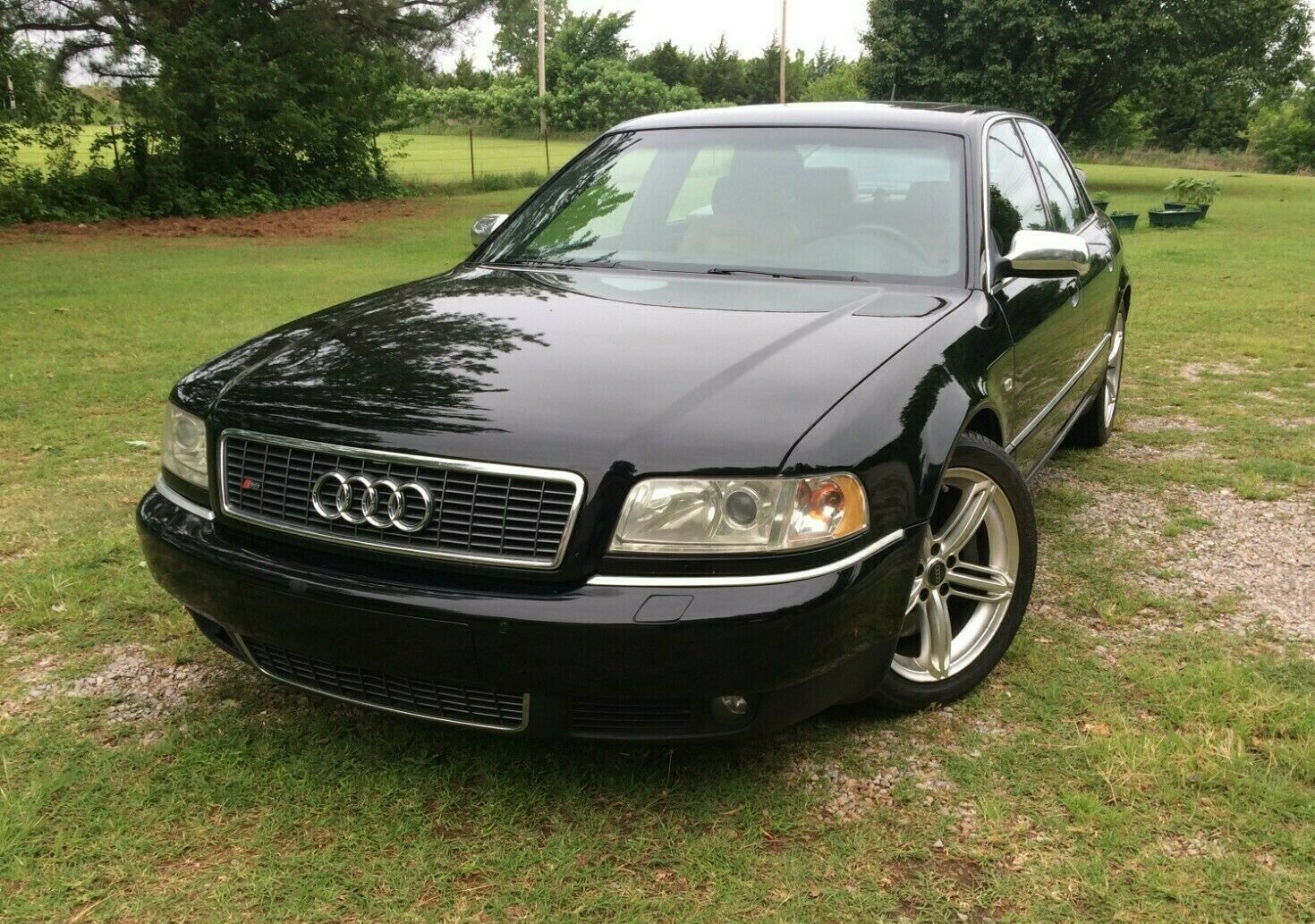 I still have this dream of getting a S8. This seems like a strange thing to dream about, I admit. And, it also seems like a quite attainable dream. My father-in-law often tells me about some day procuring his 'dream truck' – a manual mid-90s six-cylinder F150. I've found several for him that seem like good prospects, and none are ever more than a few thousand dollars. As I've said to him several times, 'If you're $4,000 away from your dream, what's holding you back?'
Well, that comment coming from me is riddled with hypocrisy. I certainly could sell my very reliable Passat, save a bit of coin, and buy a S8. The problem increasingly inherent in that plan is that the S8 I can afford will probably not be the S8 I want. See, in the early 2000s I fell in love with the design. In the mid-2000s I lusted over lightly used examples that were out of my price range. S8s are now in a range I can afford, but it's no longer the early 2000s and most are, to be frank, pretty used up. And though they're far from the most technologically advanced vehicle, they aren't exactly an F150 either in terms of complexity and parts availability (not to mention pricing). So looking at a S8 means you automatically need to budget in probably double the asking price or more in potential repairs between the transmission, timing belt service, and other deferred maintenance. Or, you can find one where that's been done for you:
Year: 2003
Model: S8
VIN: WAUGU44D63N002654
Engine: 4.2 liter V8
Transmission: 5-speed automatic
Mileage: 219,304 mi
Location: Arcadia, Oklahoma
Price: $8,000 Buy It Now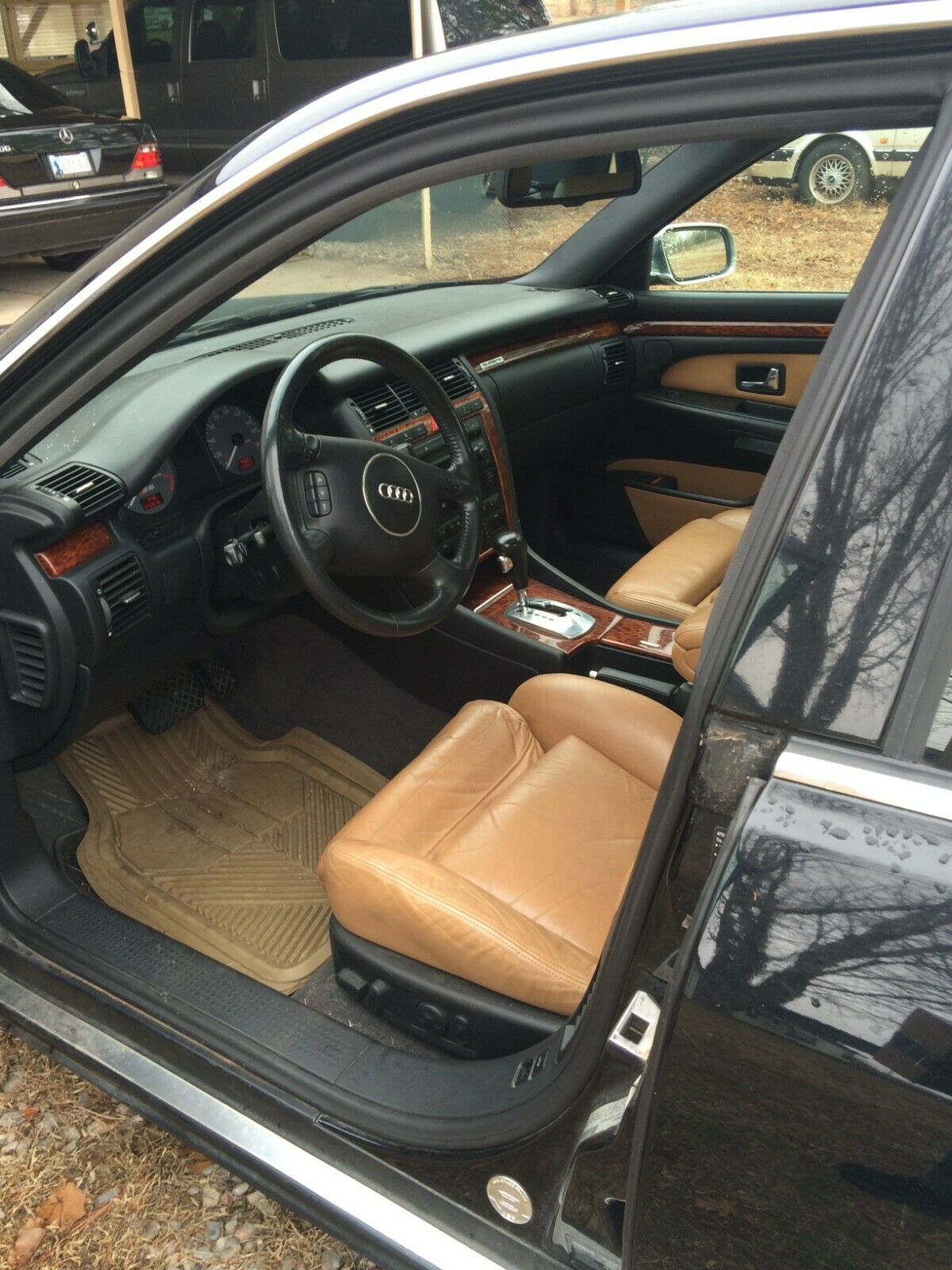 See video link.

The Audi S8 was ahead of its time with its "space frame aluminum" (SFA) chassis. In my opinion, Audi's AWD system is second to none. In addition to being loaded with all power options such as memory heated seats and steering wheel, sunroof, cruise, windows, and locks, it also has such amenities as steering wheel thumb shifters, manual/sport mode transmission, audio navigation, parking sensors and more. A naturally aspirated 360 HP 4.2L V8 coupled with AWD makes for a sensational driver's car. This vehicle is still enjoyed, so mileage will increase. This S8 looks great and sounds fantastic; its the perfect executive cruise missile. We purchased this vehicle in 1/2010 with @ 86K miles from TX.

This is a well maintained vehicle. Local race car builder has serviced for last few years using BG products. See engine pics. It uses sport shocks – NOT air ride. New tires were put on within last 5k miles and front brakes were replaced at 203k while on a trip to Alabama last year. It still returns @ 23mpg on the highway. All four widow regulators have been replaced within last 5 years and it has a new OEM audio multi cd unit.

Two important items addressed in last 30k miles:
07/14 190,252 reman trans ($5200) by Blumenthal (ZF transmission distributor)
11/14 191,119 timing belt, water pump, air pump, 2 egr valves, 2 window regulators ($5000) – European Motorsports

Though the Audi is a sheer pleasure to drive, at our ages, we now simply find it easier to use the minivan or suv.
These are awesome vehicles, but as with any performance car, it will need an attentive owner. Feel free to shoot us an offer – fly in drive home.

Sold "AS IS". No warranties expressed or implied.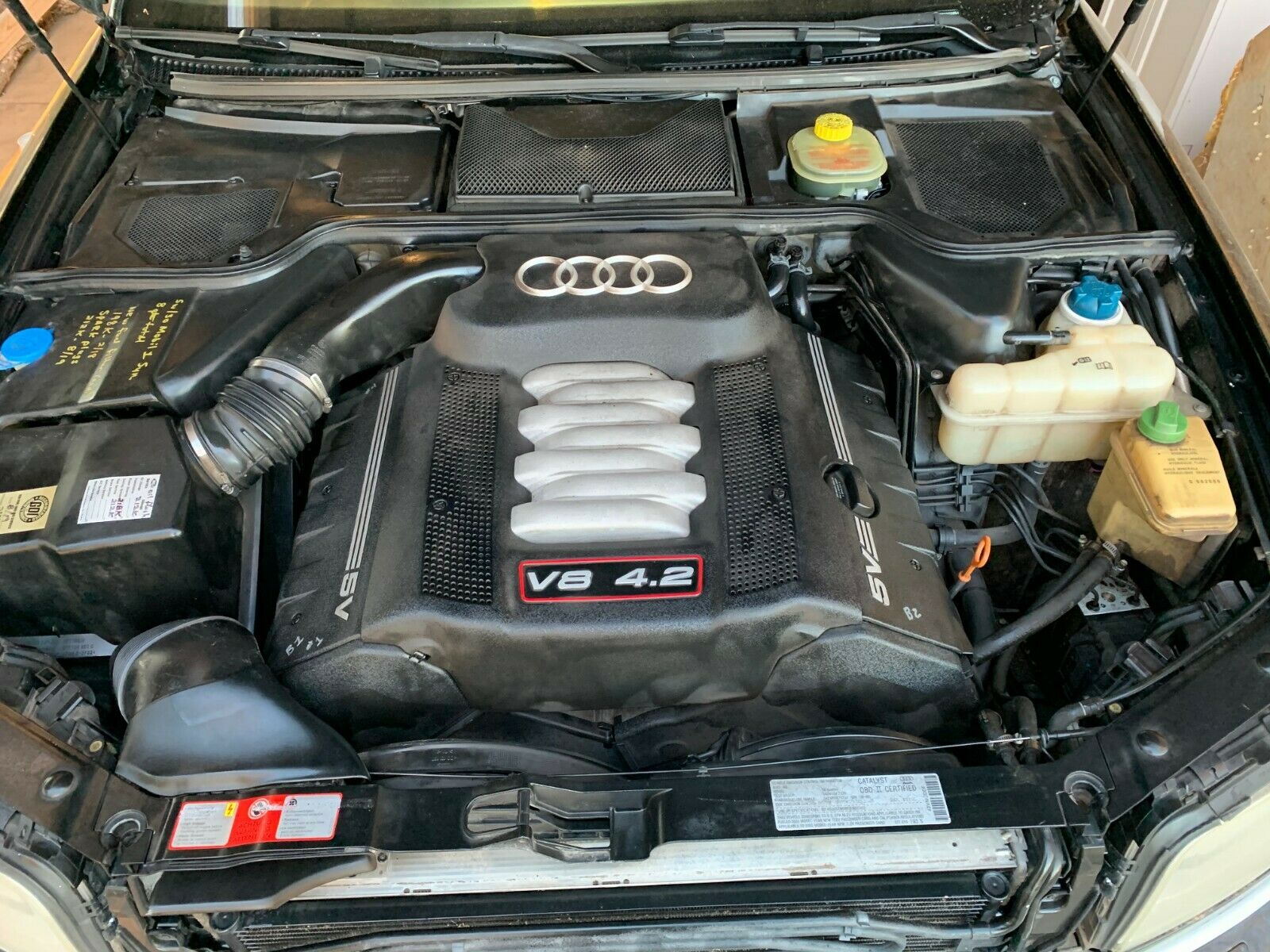 One of the 100 Brilliant Black S8s brought to the US in 2003, the big news here is the 2014 timing belt service, 2014 reman transmission, recent tires, and front brakes. Condition? Well, pretty good overall for over 200K miles; the exterior looks good with expected front-end wear, and there's a lot less wear on the interior than I'd expect outside of the collapsed thigh bolster on the driver's seat. Mods seem limited to a modified exhaust and a set of Peelers that I personally find an ill-matched fit for the exterior personally, but they're changed easily enough.
$8,000. See, that's what's still holding me back. That seems like a lot of money to spend on a 17-year-old S8 with over 200,000 miles. Can you justify the price by saying 'Yeah, but a lesser example could cost you that just in service in the first year'? Absolutely, that's a resounding truth. But I'm also just not in love with this particular S8. Perhaps it's the color combination; the interior is great, but I'm not the biggest fan of Brilliant Black outside. Perhaps it's the wheels. But I look back on the Ming Blue example with 126k I saw in 2018 or any Avus Silver example out there, and those are the ones I dream of. Does it make sense? No, and I'm still arms-length away from my dream. Perhaps I have a better understanding of my father-in-law after writing this.
-Carter