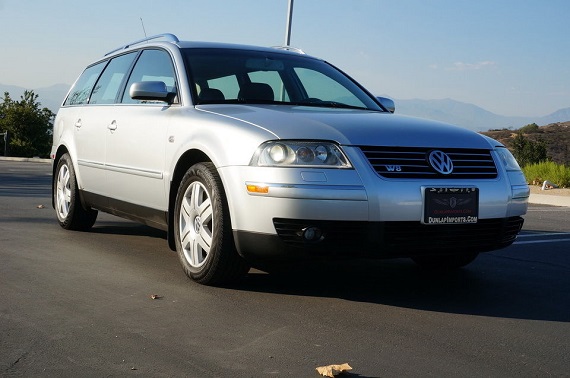 Does the Volkswagen Passat W8 4Motion Tiptronic make any sense as a driver? Not really. If you want something as quick, a chipped 1.8T will easily keep up and is available as a manual. If you want something as luxurious, for much less money than this example you could get into a very pretty, bigger, and all-wheel drive Audi A6 quattro Avant. And if you had to have a Volkswagen Passat with 4Motion, the V6 model represents most of this car minus a bit of grunt, but what it lacks in power it makes up for in reliability and cost of bills compared to the W8. But shouldn't we celebrate that Volkswagen even offered us this car? It's easy to forget that this was top of the heap in 2003 for VAG wagons; the B5 S4 was out of production, and even then this car made more power than the twin-turbo V6 did stock. The B6 S4 was yet to be introduced, and while the engine in that one was a screamer, you'd need to wait another year to order one. On top of that, we often lament as enthusiasts that we didn't get the top-spec model; not true of the W8 Passat, which minus a few minor details was the same car offered in Europe. A little over a decade later, most are heading the way of the dodo; this is likely to be a car you seldom see anymore in just a few years. There are a few devoted fans, but few who will contemplate taking on a complicated, one-off motor like the W8 as a daily driver. But what if it appears to be nearly new?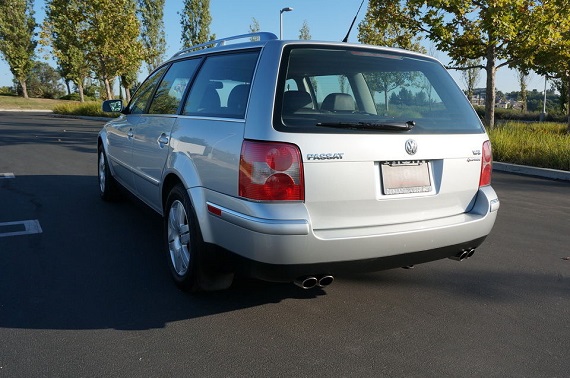 Year: 2003
Model: Passat W8 4Motion Variant
Engine: 4.0 liter W8
Transmission: 5-speed automatic
Mileage: 46,000 mi
Price: $12,988 Buy It Now
One owner, loaded and rare W8 Wagon.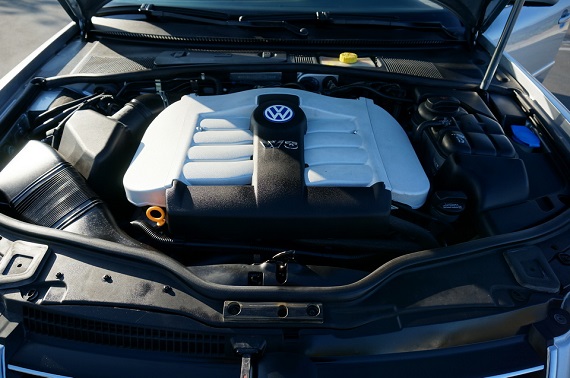 Relex Silver Metallic over black leather was one of the most popular W8 options; in 2003 alone, 87 in this color combination and configuration were imported out of 763 total Variants brought here. Only Silverstone Metallic with grey leather was more popular; 90 automatic 2003s were imported in that color combination. Even as the second most popular combo, though, you're not likely to run across one particularly often – especially in this type of shape. Back in May, I looked at a similar and even lower mile 2003 Variant; asking price was a bit more on that example, and it was hard to find a buyer. This example is shown in equally nice shape and appears to be close to showroom fresh, though I do wish it was a 6-speed example with the BBS 17″ Madras sport wheels. My argument then, and now, is that for much less money than a Golf Sportwagon, you could have a really neat car with a lot of character. I absolutely love driving my Passat; it's just a very nice car and feels like a quality product. Yes, you'll pay more to fix it, yes, it'll probably go wrong, and yes, no one really knows anything about it. But, such is the cost for individuality – and I for one will look back in appreciation that Volkswagen offered this rare and cool wagon, even if no one else does.
-Carter