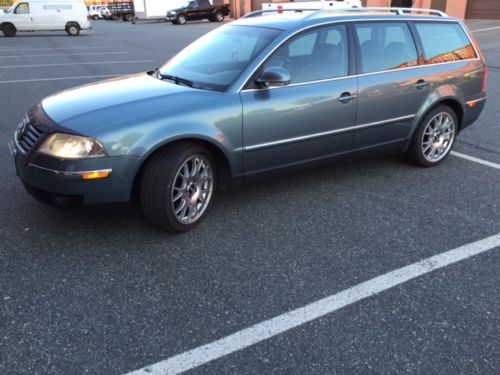 I'm obviously a big fan of the B5/5.5 Volkswagen Passat Variant, having now owned two. They're fun to drive, have remarkable ride quality and a near-luxury feel, and are hugely capable carriers. Notably, one time I got an entire Ikea kitchen inside the rear of the my 1999 – aside from too-soft springs for really heavy loads, the 5-doors have shrugged off every single crazy task I've thrown at them and though parts can be a bit expensive they've been very dependable. But there is one thing that really flummoxes my Passat of choice, the 1.8T. Put a few people in it, turn the outside heat up above 90 with high humidity and crank the air conditioning, and the turbocharged inline-4 can barely get out of its own way. The lag, which in most other situations is barely noticeable, suddenly becomes laughable – especially if there are any hills involved. Of course, in the Passat, you had several options for engines which had more power than the 1.8T out of the box; the 2.8 30V V6 wasn't a bad option, but if you wanted all-wheel drive, too, then you could only get an automatic. But move up to the 270 horsepower 4 liter W8, and you could select a 6-speed manual mated to the 4Motion drivetrain in Variant wagon form. That was something that only 95 people did from 2003 to 2004, making these Passats highly sought "unicorns" for some VW faithful: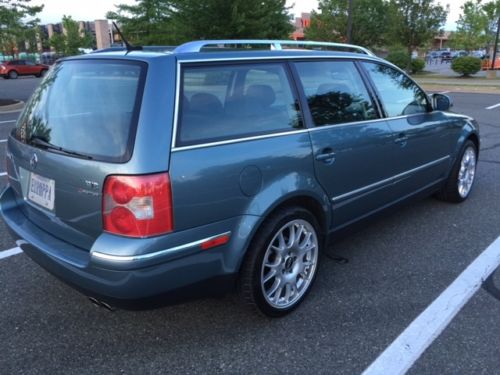 Year: 2004
Model: Passat W8 4Motion Variant
Engine: 4.0 liter W8
Transmission: 5-speed automatic
Mileage: 41,700 mi
Price: Reserve Auction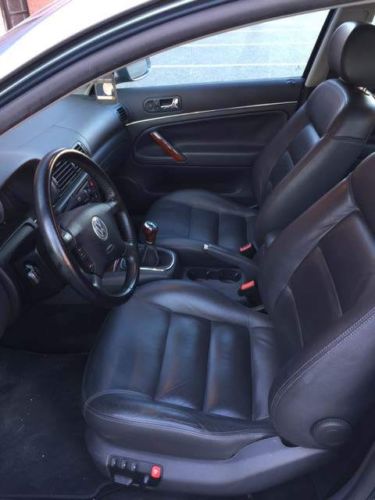 A collector's gem. Never abused, always taken care as the Garage Queen she is. Never saw rain, leaves or…the wrong barometric pressure, for all I care!
New Michelin Super Sports place at New German Performance. Less then 200 miles on them. Powerful engine, without any gimmicks, fans-turbos or non-sense like it. Pure engine power with torque of 8 cans. Best car I had. Moving, and no chance to take it along. No VW service whatsoever where I am going, no parts. Gong to miss this puppy. A LOT!

This car is now increasing in value year over year. Only 78 came to the US, as I am told, in this absolute configuration. I am asking $20,000, but will settle for $18,000 or best offer.
Principals only, please. Transaction to be performed inside a Bank of America local branch, with direct assistance by branch manager, with a certified check, period. No deliveries, only local pickup.
Thanks.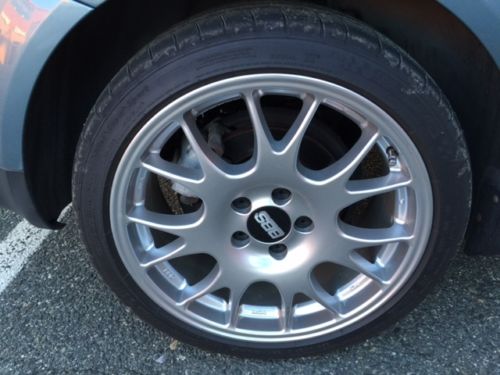 Volkswagen made a bunch of very small changes to make the W8 special; Xenon headlights and polished roof rails look more special than the standard units, along with the quad-pipe exhaust that was unique. Inside the wood trim was expensive looking and the dash had subtle changes from the standard car that were more in line with their Audi brethren. We learn precious little from the photos and description, other than that the car only apparently comes out to play in indirect sunlight. The color appears to be Silverstone Grey Metallic by process of elimination; too dark for Reflex Silver, too light for Blue Graphite. In 2004, 13 Silverstone examples were imported to the U.S. with three different interior combinations; black, grey or anthracite. It's again tough to tell if the interior is truly black or anthracite from the photos, meaning this is either 1 of 5 or 1 of 6 in this combination. Numerically speaking, this is actually the most common of the colors available on the 6-speed W8 Variants, but it's a pretty nice color. What's impressive is the very low miles – simply put, if finding a W8 Variant 6-speed is tough at all, finding one in perfect condition is even moreso. The original wheels – likely, the BBS-made "Madras" 2-piece units which often suffer neglect – have been replaced by larger BBS CH models; nice, but to me out of character for the car. Outside of that, what is there to comment on? Oh, right – the price. Asking $20,000 for an 11 year old Volkswagen may sound pretty outrageous, but apparently it's not so much – because check out the bidding, at some $15,000 so far. It's not what the seller was hoping for, but it's far more than I'd be willing to pay for even this level of perfect Passat. That's because that amount gets you into a new, faster, and nicer B7 S4 Avant; or indeed, a newer, faster, but not quite as nice (and automatic only) Passat 3.6 VR6 4Motion. Heck, for that amount, you're not far off a super nice A6 3.2 Avant or any other number of fast and nice Audi or Volkswagen wagons. You have to specifically want the W8 6-speed wagon to buy this car, and while there's something cool about being different, I guess I'd rather be cheap and different than expensive and different. My money, in this case, would go to in the direction of an Audi S4 Avant – if it's going to blow up either way, I'd rather have the faster, nicer car than the interesting technical exercise.
-Carter