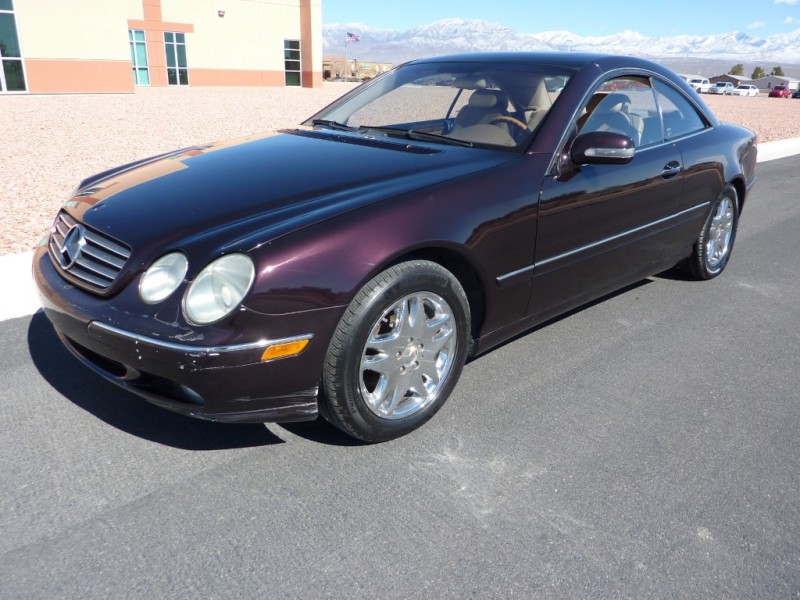 "Purple rain, purple rain. I only wanted to see you, bathing in the purple rain."
When it rains it pours, and apparently it is raining purple. Last week I looked at a very rare 1991 Mercedes-Benz 300SE painted in Bornite Metallic and as luck would have it, another purple Mercedes pops up only this time it is painted in Almandine-Black Metallic. Now don't let the word "black" fool you, this car is purple. Interesting thing is, I actually looked a W220 S430 painted in this color about two years ago and was quite smitten with it. However, this 2000 CL500 up for sale in California, I am in less than in love with. I think the color is fine, it is just everything else is wrong with it. Literally everything.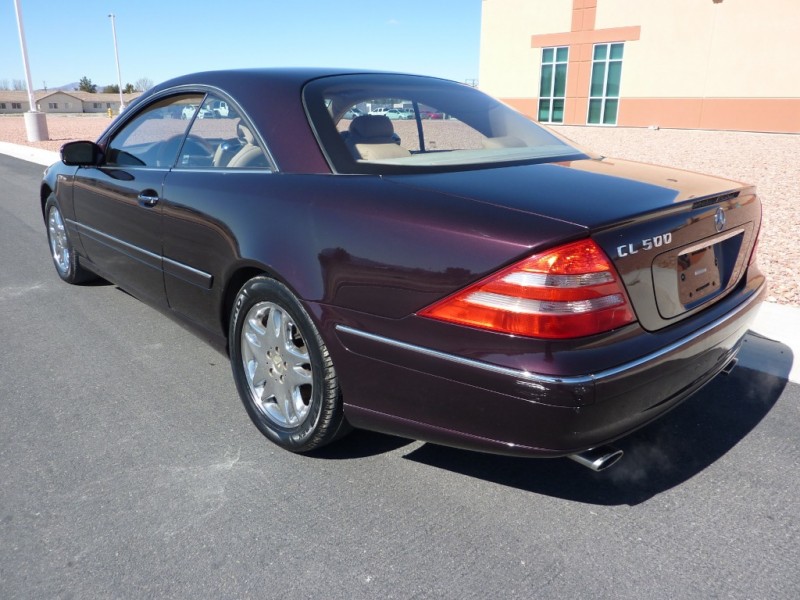 Year: 2000
Model: CL500
VIN: WDBPJ75J8YA001973
Engine: 5.0 liter V8
Transmission: 5-speed automatic
Mileage: 109,000 mi
Price: $5,999 Buy It Now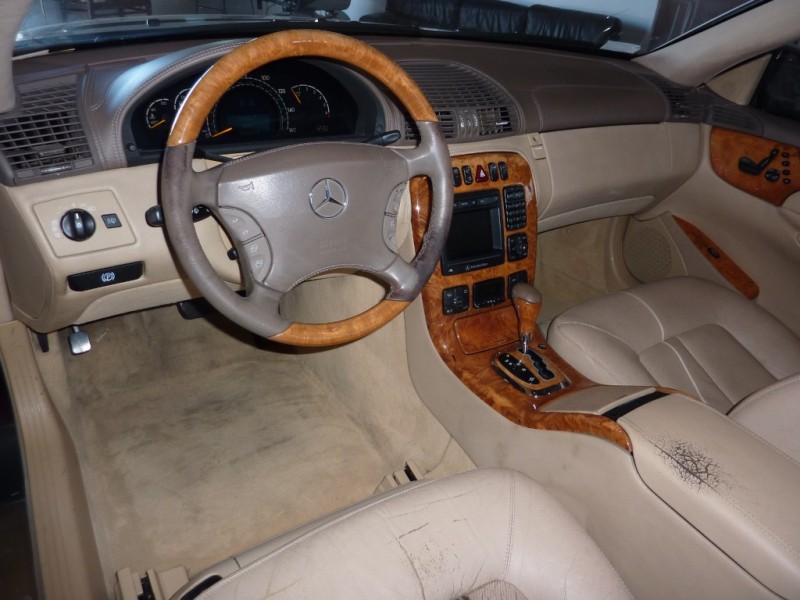 2000 MERCEDES CL500 COUPE
ONE OWNER
CALIFORNIA RUST FREE
VERY HIGH AUTO CHECK SCORE
DESIGNO SERIES
VERY RARE PURPLE METALLIC PAINTWORK
BEAUTIFUL CONTRASTING TAN LEATHER INTERIOR
CHROME WHEELS
NAVIGATION
ALL POWER OPTIONS
A WONDERFUL CAR
AT A GREAT PRICE
OF JUST $5999
All you need to do is take a look at the first three photos of this CL to realize what a mess it is. These early W215s have not aged well and this one is a perfect example of that. The bumpers are beat up, it is somehow missing the hood badge, the interior is wearing away anywhere that was touched, and somehow the parking brake pedal is totally missing its rubber. Goodness knows what kind of condition this car is in mechanically, but I am willing to guess it is much of the same. Sadly, this is what you can expect from these. They are dreadful to own in terms of reliability and it takes someone driving with white gloves to keep the interior in decent shape. Thankfully, the price reflects all of this.
At $6,000, you are nearing parts car territory. It would even be crazy to buy this is as-is and beat it around because the reliability is so unknown. The actual engine and transmission is a fine combo, but it is everything else that is a mess. The ABC suspension could go at any time and strangely the double-hinged doors likes to screw with the wiring that goes into the door panel. Combine all that with gauge clusters that fail at random and the EIS system that will leave you dead in the water with no warning, and this is a giant pass for me. Save your pennies for that 300SE from last week. It will feel like a 600 compared to this car.
– Andrew