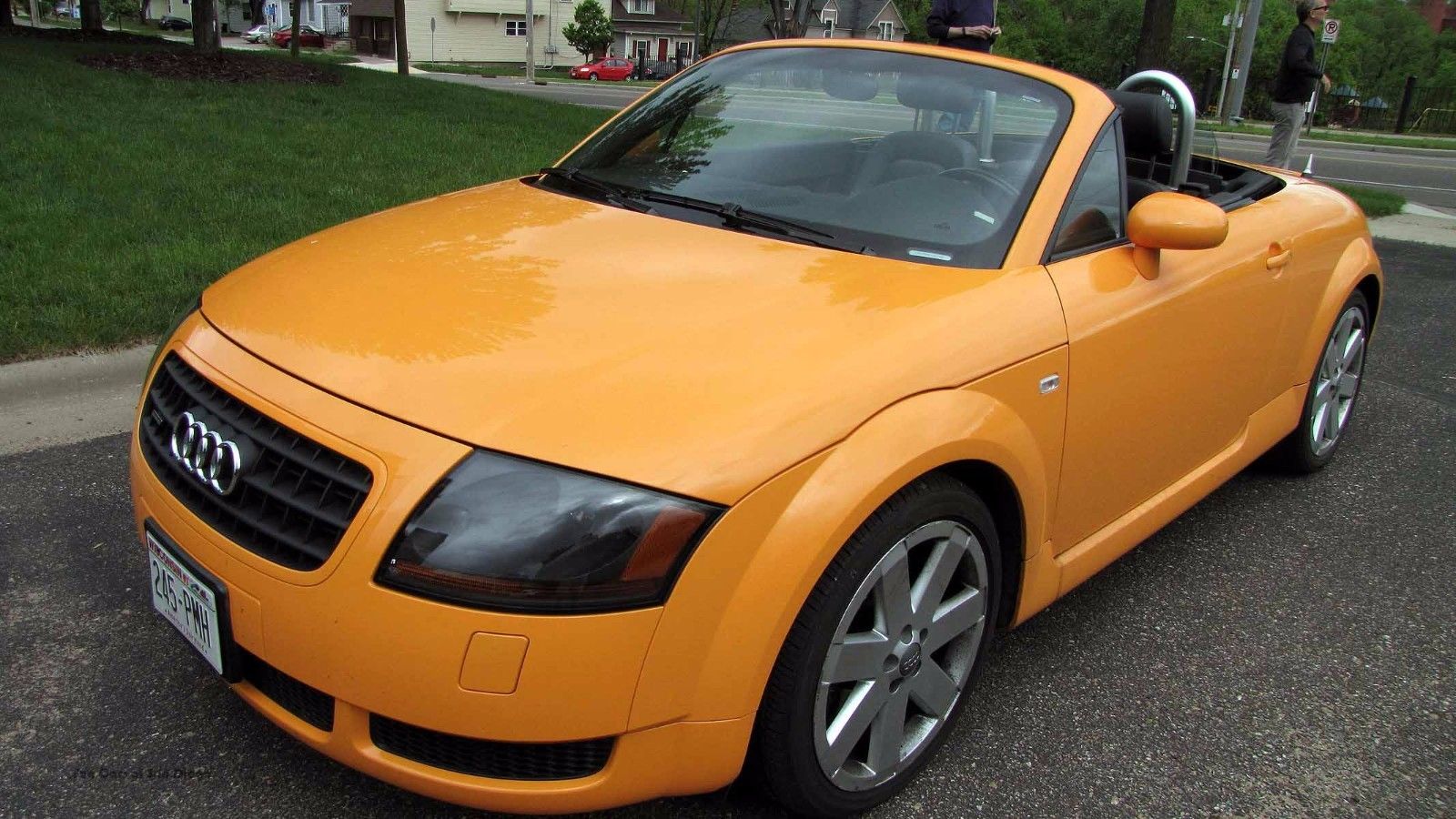 Like the Audi Cabriolet which preceded its introduction, the TT Roadster lives in a strange no man's land; traditional Audi folks usually aren't very interested in them, and those from outside of Camp VierRinge (who generally hate Audis to start with) really dislike the TT. Most decry its lack of sport car attributes and claim it's just a poseur for hairdressers and trophy wives.
That's a shame, really. The 8N chassis might not make for an M3 killer, but it was a serious step up from the Cabriolet if you enjoy canyon carving. First off, it came with more power – in any configuration. While the B4 had droned on with the reliable but not powerful or exciting 2.8 liter V6, the 8N got turbo power from one of two 1.8T motors initially. Later in the run, as with the R32 they added the 3.2 liter VR6, and yes – you could get that in convertible. Unfortunately in the first gen TTs, the big horsepower came at a cost – it was a bit nose heavy and only available with the admittedly trick but also complicated dual-clutch DSG box here. So, if you're really in need of the 6-cylinder powerplant, your better bet is to look towards the second generation TT; better driving dynamics were mated with the option for a 6-speed manual there.
But all is not lost on the first gen, because the 225 quattro is the real gem of the lineup. And, it's quite affordable, all things considered. Towards the end of the run, they were heavily optioned up and even available in some wild colors: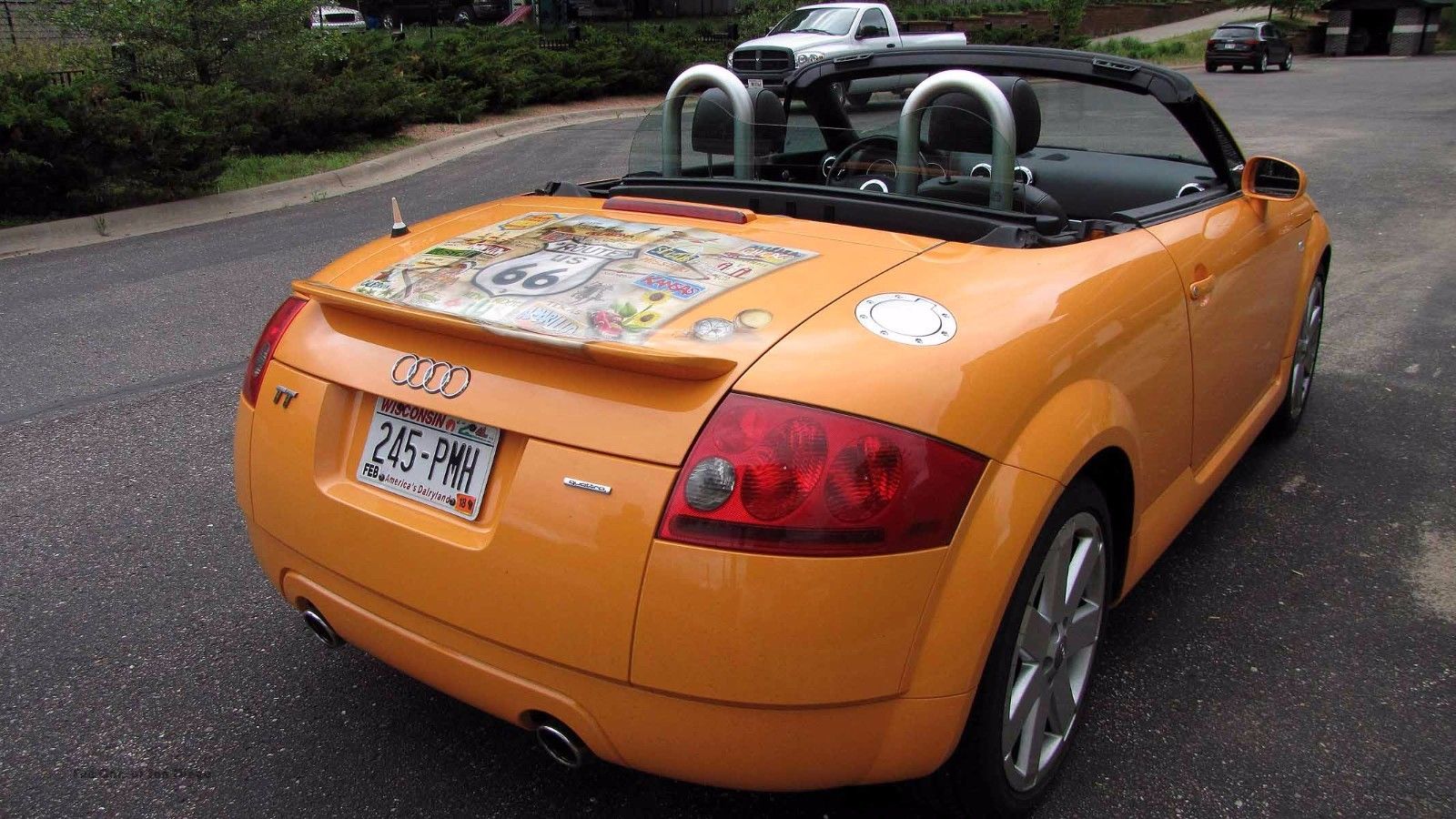 Year: 2004
Model: TT 225 Roadster
Engine: 1.8 liter turbocharged inline-4
Transmission: 6-speed manual
Mileage: 49,500 mi
Price: No Reserve Auction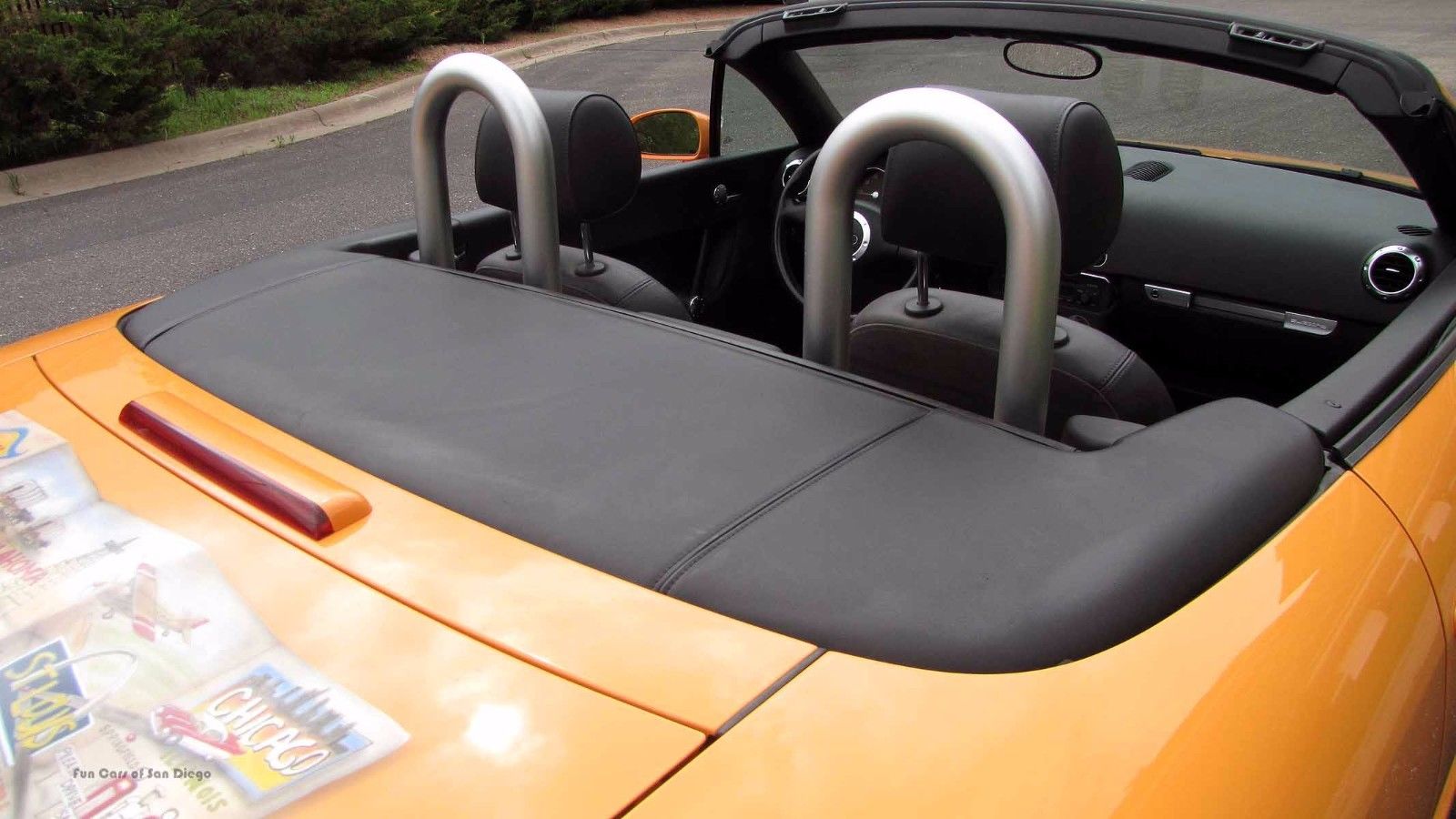 2004 Audi TT Quattro Convertible 6-speed

This two-owner, low mileage, Papaya (1 of 300) Audi TT Convertible is a rust free example always garaged and never driven in inclement weather. With less than 49,500 miles on the car you can tell it's always been cherished (less than 3,900 miles per year). This car is being offered just in time for your top down summer drives.

The previous two owners were elderly gentlemen so you know the car has never been driven hard and you know the reason it's for sale. This TT has been treated to a very custom trunk mural showing Route 66, and yes the TT has made the journey in both directions from its midwestern home. The map is confined to just the trunk lid should you decide to have it removed.

These cars are loaded with features and this one did not skimp. Being stored in the winter and always garaged the top is like new. All manuals are present. Both keys also come with the TT. All maintenance has been performed only at authorized dealers and the book is stamped appropriately. Oil has been changed twice a year.

Some of the standard features include:

Turbocharged Inline 4 cylinder engine producing 225hp

6-speed manual transmission

Quattro all wheel drive

Factory alloy wheels

Power convertible top in like new condition

Premium sound system

Everything is in great shape. No leaks, no issues. This is a car that you can jump into and drive. The car was not detailed for the pictures, but will be prior to sale. This car has a perfect AutoCheck report and a perfect VinAudit report. Never any accidents, there are no stories to tell.

Questions? Please call John at 858-212-5396. Life is too short to drive boring cars.

Please note that CA buyers will be responsible for tax, title, smog and license fees. Other state buyers will be responsible for those when you register the vehicle in your state. For transportation, the car will be shipping from Eau Claire, Wisconsin.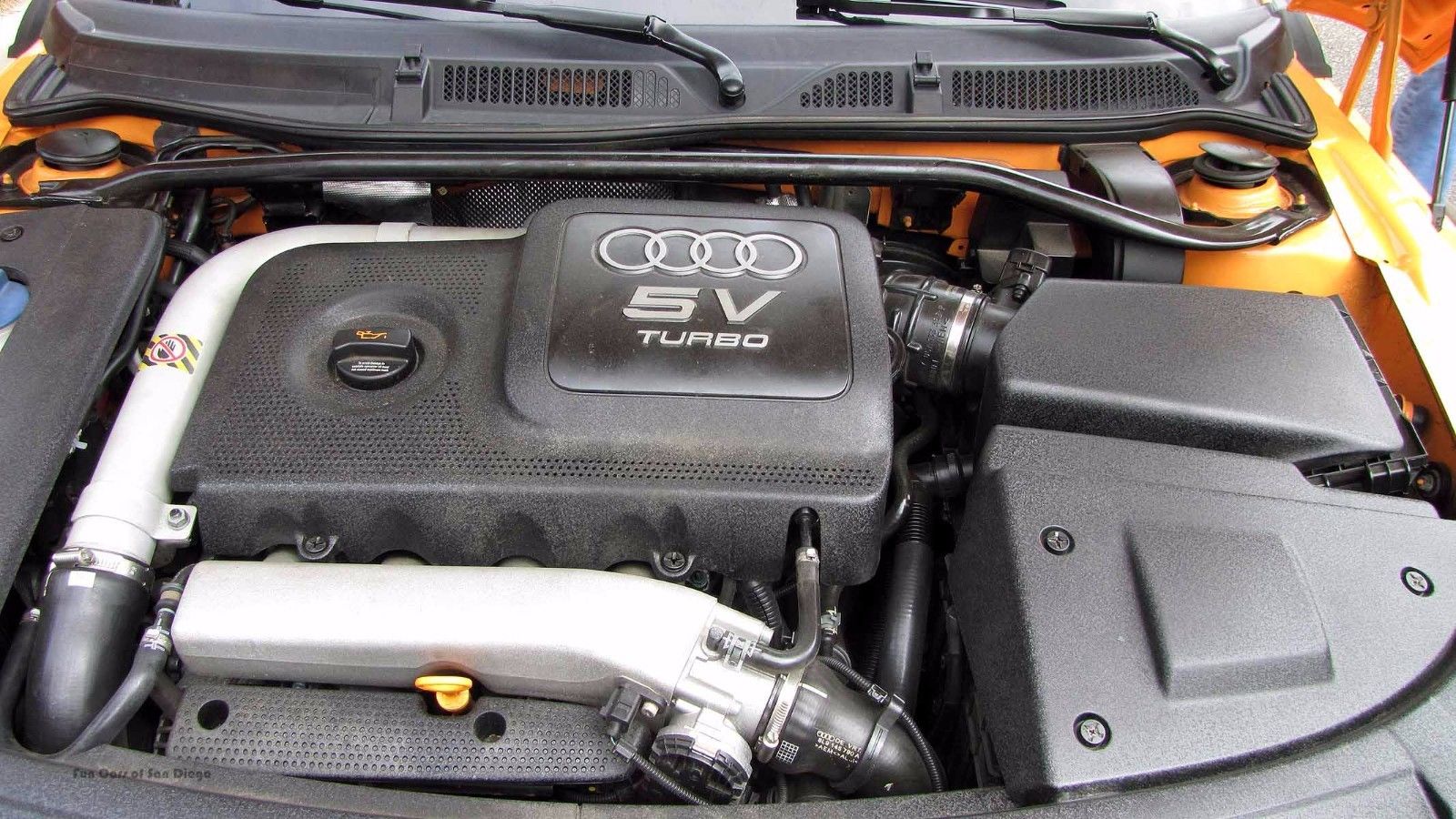 To my knowledge, I'm not aware that Papaya Orange was limited to only 300 models. In fact, it was an option across the lineup in 2004. It did cost a pretty penny – the paint alone was a $1,000 option – but you could get it on any 8N. The 225 horsepower 1.8T is well mated to the 6-speed manual, and the original purchaser also selected the 18″ wheel upgrade (option PRY) for another $775. The car has the upgraded Bose stereo (PAS, $1,200) and heated seats that were part of the Premium Package including Homelink (PPX, $700). In fact, the only other option that could be selected was Baseball Optic leather and a power folding roof – neither of which appear to be selected here. Still, this made for a pretty pricey TT, since the base price in 2004 was $39,500 before delivery charges.
Mileage is lower and auction is no reserve, which are the positives. And, because it's basically a Golf underneath, running costs are generally low even though these aren't the most reliable Audi of all time. Drawbacks? Again, it's always a bit surprising that sellers don't take a moment or two to simply wipe off dirt prior to photos. The wheels, especially, look to need a cleaning and all have some rash. Since the TT isn't exactly a bohemoth which is difficult to park, perhaps this (along with the lack of cleaning) lends itself to back up the story of the current seller that two older gentlemen were the first owners. But the real, and very strange, drawback is the mural on the otherwise awesome to see Papaya Orange paint. WHY? Seriously, that's something you do on a map you can hang up in your garage, or post online to your MyFace account.
Yet at the end of the day, it's a nicely configured, no reserve TT in a rare color with lower mileage in good original condition (minus the trunk). Bidding has just passed $9,000 with a few days to go, but I'm betting this road trip will run out of steam just past $10,000. That's a lot of turbocharged convertible fun for not much money.
-Carter