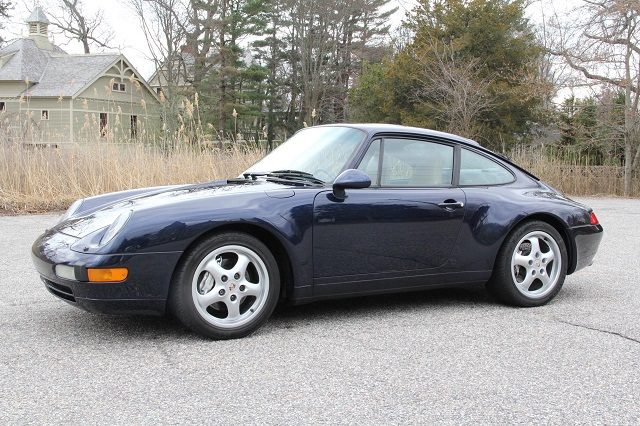 I will begin with this question: is the price of this 911 reasonable? I ask because for as long as I can remember the 993 has never really struck me as priced reasonably relative to other 911s. Or, at least, I think it's fair to say that prices for the 993 never really dropped to the same levels that we have seen with other 911 models. Whether those prices are reasonable then depends on a whole host of other factors. So let's keep that sense of relative pricing in mind. We all know the reasons for the 993's pricing: they are the last of the great air-cooled 911s and come in a very sexy package. Porsche also switched to a more mass production method of manufacture with the 996, which gives the 993 a certain level of additional cachet. Naturally collectors have loved them. But when the miles increase and the air-cooled market cools off, then perhaps we start finding more 993s with lower asking prices.
The one we see here, a Midnight Blue 1996 Porsche 911 Carrera 4 Coupe with Cashmere Beige interior and 107,100 miles on it, seems to fit that bill priced at $44,900.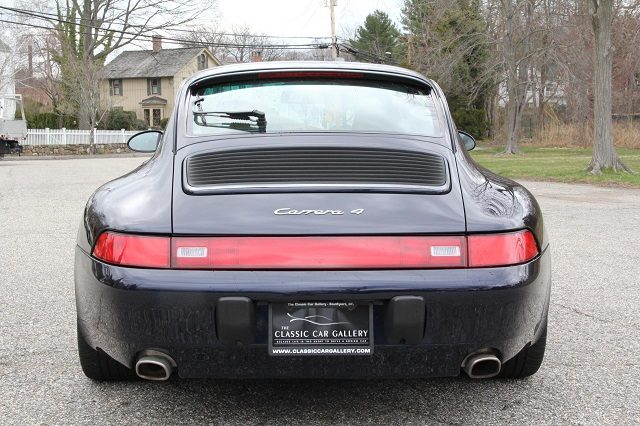 Year: 1996
Model: 911 Carrera 4
Engine: 3.6 liter flat-6
Transmission: 6-speed manual
Mileage: 107,100 mi
Price: $44,900 Buy It Now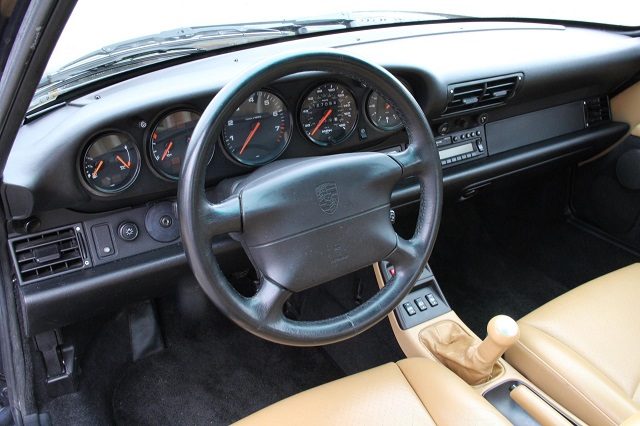 BECAUSE LIFE IS TOO SHORT TO DRIVE A BORING CAR!!!

THE CLASSIC CAR GALLERY
3266 Post rd
Southport, Ct 06890
203 256 9800
Classiccargallery.com

1996 PORSCHE 993 C4 "Well serviced, Good Records, Excellent throughout"

VIN: WP0AA2995TS32572

The Porsche 911 is arguably the most recognizable and iconic sports car ever made. Refined from 1965 until the present day, they are highly sought after for their great looks and wonderful performance. The "993" variant, with its position as the last of the air cooled Porsches is perhaps the most collectable of the 911's. From the humble 911 beginnings, Porsche set about refining each new model over the previous iteration, and the "993" body styled cars strike the almost perfect balance of refinement and rawness. The wonderful level of drivability and feel guarantee that the "993" will always be among the most collectable of all of the Porsche 911's.

This 107,000 mile 1996 Porsche C4 coupe is nicely optioned, was recently serviced, and is ready to go. The Midnight Blue exterior and Cashmere interior, show beautifully. The exterior paint is excellent, with only minor wear around the car. The paint has good luster and a deep shine. The Cashmere interior is, likewise, excellent, the leather supple and shows littel wear, and the carpets show well. All electrical and mechanical systems function as they should. She has a well documented service history, and all books. The wheels are in excellent condition, as are the tires. This car was just serviced, is cosmetically and mechanically sound and ready to go. This is a fine example of the Iconic 993 porsche C4, bid with confidence. Please feel free to call at or email with any question you may have.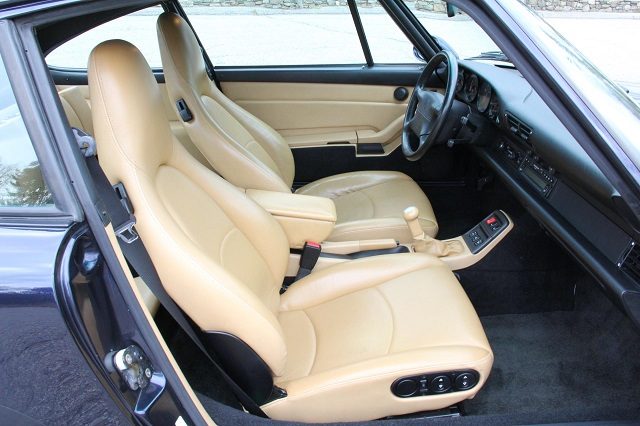 Of course, 100K miles is higher on a 993 than most we are used to seeing, but when maintained properly these are robust cars so that shouldn't scare us away too much. It does, however, help account for the seemingly lower price. It is that level of maintenance that will determine how much interest buyers should have in this 993. It is said to be well documented. We aren't provided proof of that documentation so further inquiries will have to be made in that regard, but the general condition of this 993 looks good and it presents well inside and out. That's always nice to see and is a good first step. If the documentation checks out, then this could make for a nice driver-quality 993 at what I think is a fairly reasonable price. We don't see many such cars, but with the air-cooled market not quite what it once seemed, we can hope we see more and more of them.
-Rob