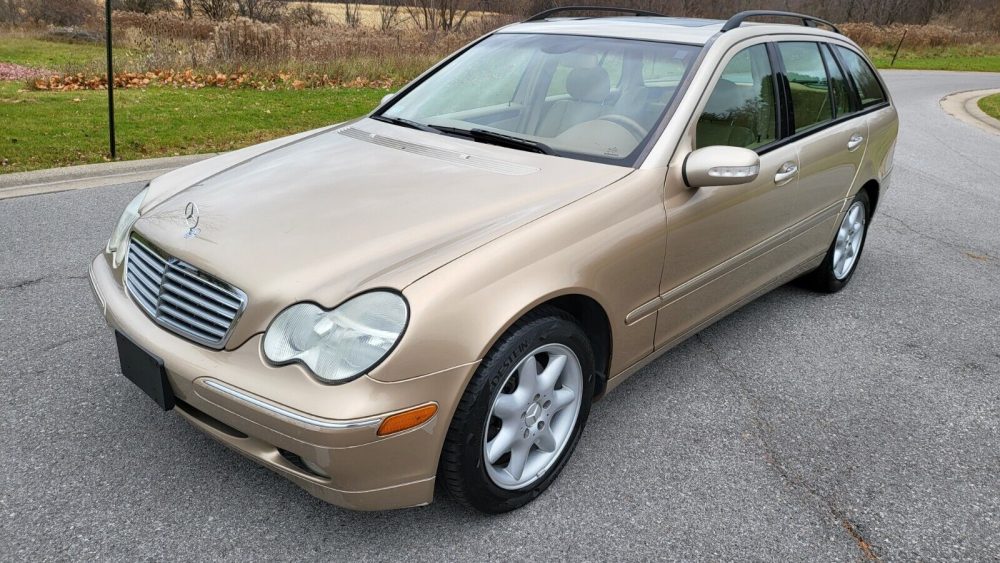 Nobody circles the wagons like the … Mercedes-Benz wagons. I'm sure you know what I'm trying to get at here. In all seriousness, if you want resale value, go ahead and grab yourself a wagon from basically any generation. It's even true of today's bottom-of-the-barrel offering, the W203 C240 4MATIC wagon. I've ranted for years about how the W203 was a real low point for Mercedes-Benz in the modern era with its utterly bland styling, horrifically cheap interior, and lackluster powertrains. The wagon doesn't alter that formula, but at least you have the utility of all that extra space. As you can probably tell, this is not an attractive color combination. Travertine beige over Java vinyl. Don't let the fancy name of "Java" fool you either, it's just beige.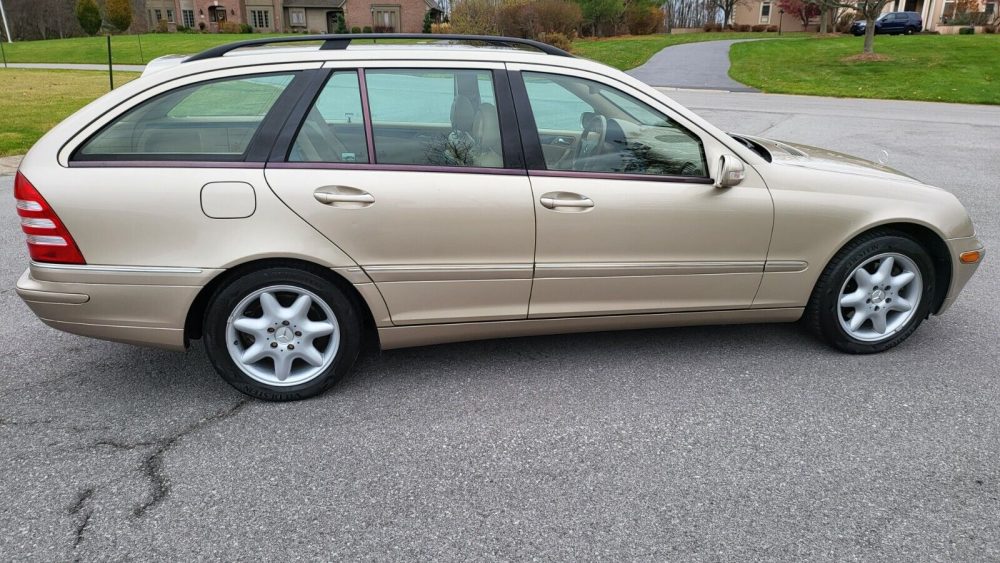 Year: 2004
Model: C240 4MATIC Wagon
VIN: WDBRH81J34F527103
Engine: 2.6 liter V6
Transmission: 5-speed automatic
Mileage: 109,988 mi
Location: East Rochester, New York
Price: $6,450 Buy It Now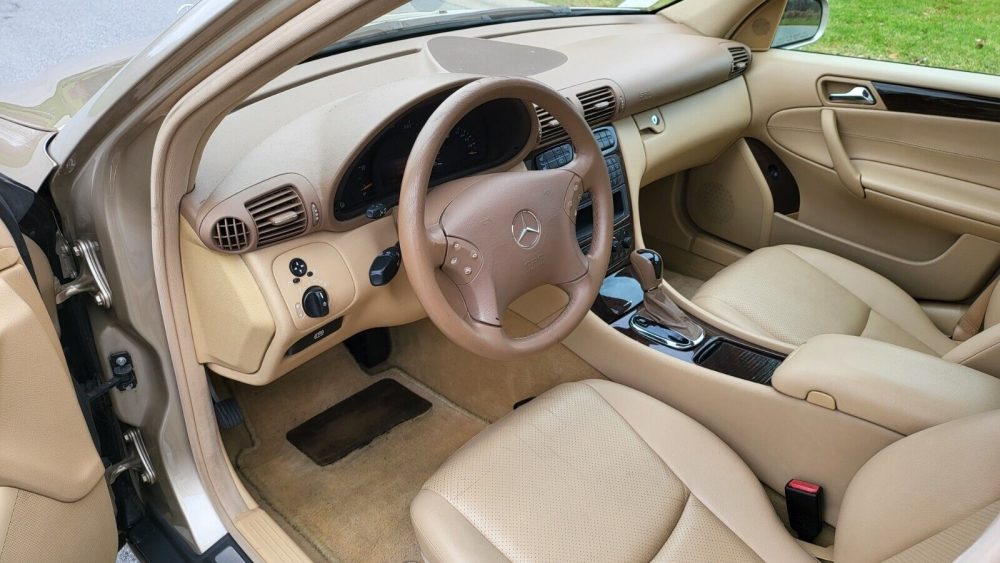 No extra fees and I have a clean title. This 2004 Mercedes C240 Station wagon 4Matic runs and drives amazingly. It has always been serviced and is ready to be a daily driver. It only has 109k original miles. These are known for going 250,000 miles. You will see how this one has been cared for.

The motor is clean. It runs great. It is very strong with no leaks. It runs at the proper temperature and isn't smoking. The transmission shifts exactly as it should in all gears. The front brake pads are like new. The rear calipers, rotors, and pads are brand new. The exhaust is solid. The suspension feels great just as it should. Responsive steering and aligned properly. The air conditioning works great. The heat works great too. I just put a new battery in last week. The tires are 4 matching mud and snow tires with decent tread.

The body is rust-free. There are some small spots where the clearcoat has flaked off. The paint shines and I do believe a few panels have been repainted. It is accident-free according to the clean Carfax. The seats are spotless. The wood is stunning. It smells like a Mercedes should smell. No mold, must, air fresheners smoke, etc. The carpets are clean and fresh. All of the feature's work on this Mercedes. Heated seats, power seats, a CD changer/ cassette player, cruise control, power locks, power windows, wipers, rear wiper, fog lights, and a glass moonroof are some of the special features. I have 3 key fobs and the books.

Normally station wagons are used and abused. This one is an exception. I have driven it 100 miles and it is ready to be put to use daily. It is ready to drive across the Country right now. There are some flaws that are shown in the pictures. The bumper has been bumped into in the middle. The front bumper has been repainted and it is flaking in spots. A door ding on the rear gate.
I will take great care of you. I am a one-man show, so I know my cars very well. I make sure the car is exactly as I explain, and my pictures and videos will tell the rest. I have a great shipper or come pick it up. My paperwork is perfect always. No extra fees. You have found a great car so let's have some fun and get it home together. I am Mike McNamara at (585)645-5OO9.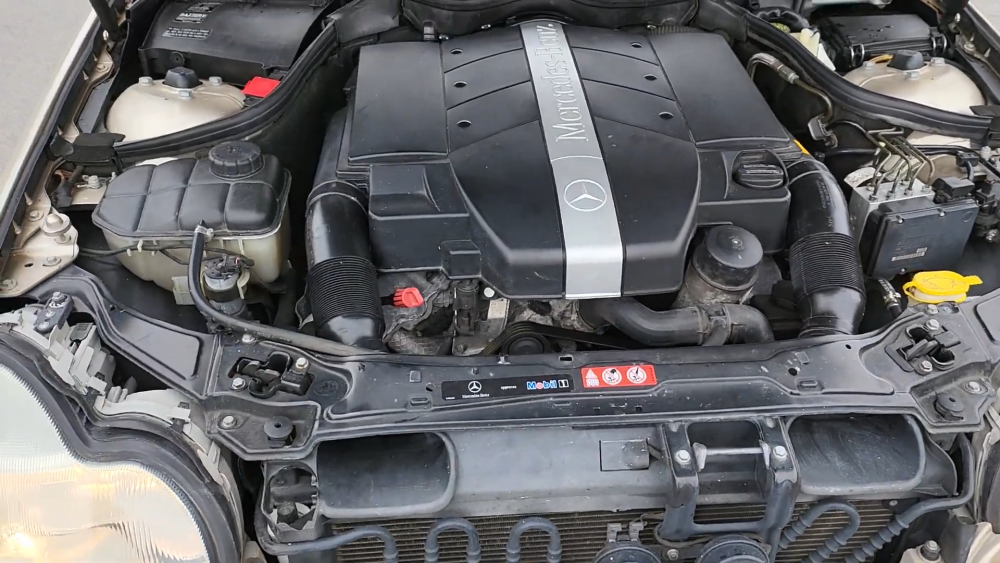 I'll try not to be too harsh here as this actually looks like a really clean example. There is some peeling clear coat around the body, but other than that this one seems to pass. The W203s are notorious for rusting and this one looks like it has avoided that. Inside there is a whole lot of beige…I mean "Java" along with what Mercedes wanted you to think was luxury back in the early 2000s.
The price of $6,500 doesn't buy you much today, let alone a Mercedes wagon. To get into a W124 or W210 you are looking at at least $10,000 if it isn't a total pile. However, is it worth saving a few thousand to drive this? I could see if you just needed something super basic to haul around art or something, but as a family workhorse, I can't recommend the W203 wagon.
– Andrew