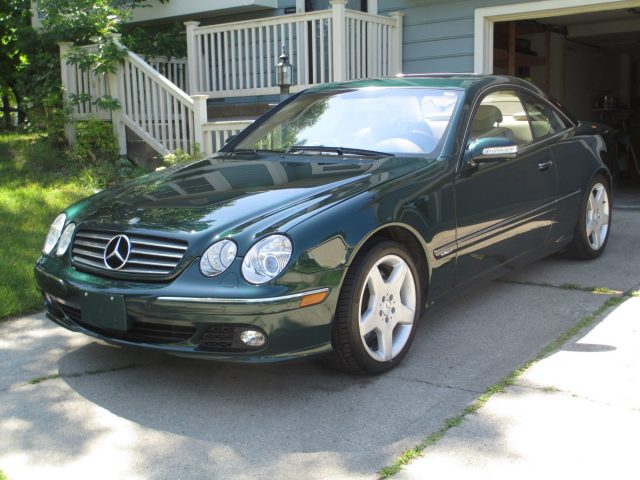 Earlier this week I checked out a green V12 Mercedes-Benz. Keeping with that theme, I bring you another green V12 Mercedes-Benz — although this one has quite a bit more horsepower and even more torque. This 2004 CL600 with the 5.5 liter twin-turbo M275 V12 spit out a more than adequate 493 horsepower and 590 lb·ft of torque. What is even crazier is that Mercedes sandbagged the horsepower number by about 40 to 50 as to not cannibalize CL55 AMG sales. Of course, we as humans can't leave well enough alone, so a quick call to the crazy Danes at Kleeman took these power numbers to a whole other level.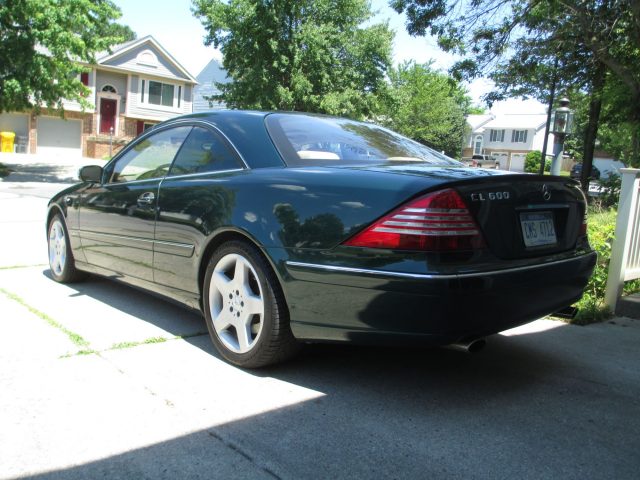 Year: 2004
Model: CL600
Engine: 5.5 liter V12
Transmission: 5-speed automatic
Mileage: 62,000 mi
Price: $18,900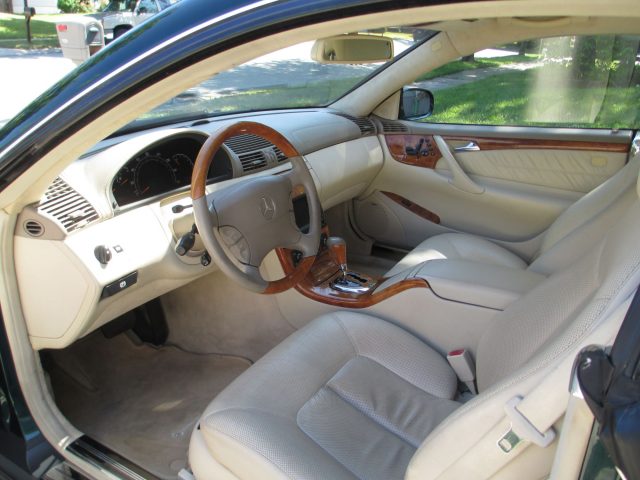 After a good year, I think it's time to move on from my much enjoyed CL. It's definitely the quietest, most comfortable car I've ever driven. It has 62,000 miles and has been well maintained and always garage kept. I wasn't sure what the previous owner had done for maintenance, so within the past 5000 miles it's had;
-The transmission fluid and filter changed
-Coolant flushed
-ABC fluid and filter change
-Power steering fluid and filter change
-New spark plugs and insulators
In terms of repairs, it has had a few.
-New water pump
-Rear valve block repair
-Shifter after it got stuck in park
-Replaced Bose amp with a new one
-New auxiliary cooling fan
This car is in absolutely beautiful condition, the Everest Green paint has a depth you wouldn't believe. The green paint and tan interior are a classic color combination you just don't see enough anymore. As far as faults go, the car has only two. The soft close on the driver's door doesn't work, and neither does the lock button on the exterior handle. The extra power from the tune has done nothing to disrupt the cars docile nature for daily driving, and only makes itself known when you put your foot down. For those occasions, the 625hp/700lbft makes this among the very fastest cars on the road. Between it's beautiful but reserved design and it's quiet nature, the performance comes as a complete surprise to anyone who doesn't know these big beauties well. This is among the best kept on the market, originally a Florida car, it's in excellent condition inside and out. I'm asking $20,700. You can see the Carfax here, although they got the number of owners wrong. It had one primary owner and the dealer who bought it at auction drove it himself for a while, and then there's me. Feel free to ask me any questions.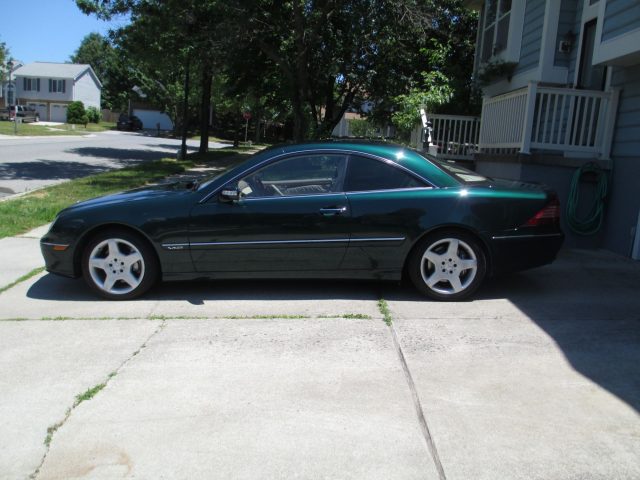 According to the seller, the Kleeman ECU tune bumps the power to 625 horsepower and 700 lb·ft of torque. All this out of a car that can give you a gentle massage on your drive to work in the morning. That's the beauty of these cars, you can be as docile as you want driving these cars and never be burdened by trying to keep that much power under control. Yes, if you smash the gas pedal you better be prepared to run into whatever you have the car pointed or light your rear tires on fire. Although it's not all mayhem as the (functioning) ABC system does a great job of keeping everything in line and when pushed to the limit and you truly appreciate it when you fully need to utilize it. What's interesting about this car is that it's in the rare Everest Green, which if I had to guess there can't be more than a handful of them in CL600 guise. Inside, the tan interior looks like it's held up fairly well for being in the W220/W215 family and doesn't show much wear at all.
Buying one of these cars is all about condition. You can grab a rough one that needs coilpacks and is flashing ABC messages at you the second you come near it for the low-teens all day. But that is a really fast way to blow a ton of money or be left with a car that can't function. Ideally you find one that the owner didn't cheap out on, much like this one, and stay on top of the maintenance and repairs diligently. You can't ignore problems in these cars or you will ruin something that's very expensive. For a little under $19,000, this is a great way to get your 700 lb·ft of torque fix that doesn't require you to hold on tight every time you tap the gas. But I can't say it enough times, the W215 is a fickle beast that needs constant care, so proceed with caution.
– Andrew