Please give a warm welcome to our newest writer at GCFSB, Andrew Maness. Andrew is active with his own page over at Jalopnik, The Road Less Driven. Welcome Andrew!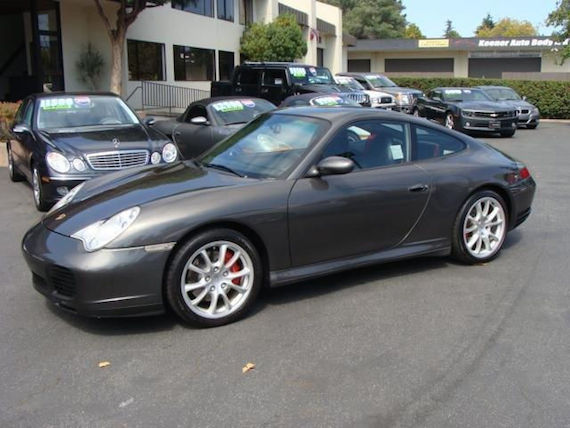 For most people owning a 911 falls into the same category as traveling the world on yacht with the Pirelli calendar girls, you'd love for it to happen but it's highly unlikely. For the briefest of moments some of us regular folks could go out and scoop up a 911 SC or 964 at a relatively reasonable price, but thanks to the internet, that ship has sailed. These days there's only one generation of 911 left where the cost of admission to the "Stuttgart Originals" club is within reach, the 996.
Mention this particular era 911 to most enthusiasts and you'll get a mighty big eye roll. Lackluster design, frumpy interior, unreliable components, that's just some of the shade that get's thrown at the 911's built from 1998-2004. While I will agree that the exterior design is not my favorite, it's still better looking than 90% of the vehicles on the road.
The interior is devoid of all the creature comforts we've become accustomed to in today's cars but is that really such a bad thing? These cars we're built with the intended purpose of enjoying piloting them, do you really need a vehicle that'll read your text messages and tell you showtimes for Taken 3?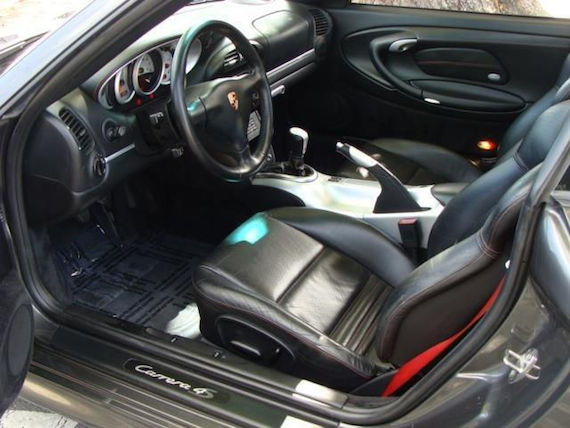 Year: 2004
Model: 911 Carrera 4S
Engine: 3.6 liter flat-6
Transmission: 6-speed manual
Mileage: 94,025 mi
Price: $28,900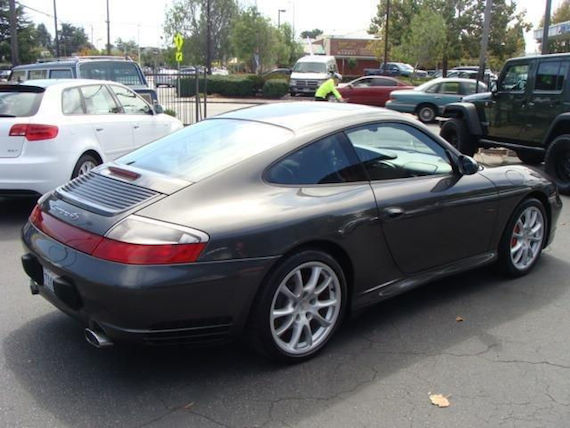 This 2004 Porsche 911 Carrera 4S just came to us from an excellent client of ours who kept it in immaculate condition! This 911 has been in the De Laveaga Motors family for the last two years and it has been meticulously maintained at our state of the art service center with extended warranty still remaining! Not only did this 911 just get brand new Michelin rear tires, it just underwent a $5,000 major service! It has been California owned since new and driven an easy 94,025 miles. This 911 is finished in the desirable Slate Gray Metallic over Black Leather seating with Alcantara headliner. The Carrera 4S is powered by a strong 3.6L 6-Cylinder engine that produces 315 horsepower and 273 lb-ft of torque capable of achieving fuel economy in the mid 20's. A nice list of options are equipped on this 911 including Manual Transmission, Guards Red Seats Belts, Guards Red Stitching, Porsche Stability Management, Short Shifter, Heated Seats, Sun Roof, 6-Disc CD Changer, Dual Partial Power Seating, and much more! The 911 Carerra 4S has made its name in the market for being one of the fastest cars around the track that can also be used comfortably and reliably as a daily driver! Feel free to give us a call today with any questions you may have or to schedule a time to view this 911 Carrera 4S. We look forward to hearing from you! – Contact Scott, Andy, or Joey at 866-720-5890 or sales@delamotors.com for more information.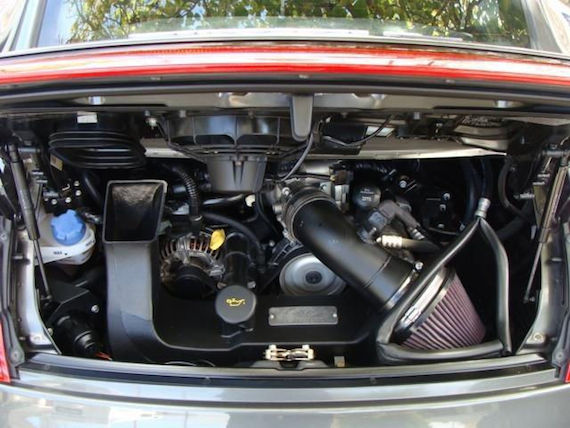 Aside from the well known issue of IMS failure,  the 996 is pretty reliable so long as you keep up with routine maintenance, just like every other car on the face of the planet. Except for my old '02 Subaru Impreza. I swear I could have skipped oil changes for years and that thing would still have run like a top.
Point is that in a market that is seeing prices go nowhere but up for a car beloved by many, the 996 is a realistic way for even the most frugal amongst us to make our rear mounted flat 6 dreams come true. If I were going to drop in on one of these under appreciated gems (and I very well may be doing so soon), it would have to be a Carrera 4S. You get the wide body look from the Turbo, stiffer suspension, AWD (good for 911 first timers) and in this particular car, Guards Red seat belts. Nothing says you've arrived like red seat belts in a 911.
To me to be a very attractive deal. It has all the options I'd want (heated seats, PSM, sport seats, manual trans) and under 100K on the clock. The info says that it's recently had a $5,000 major service but doesn't specify what exactly was done so I'd want to know more before really pursuing it. The wheels aren't my favorite either but they're also not ones you see all that often, so I guess there's something to be said for not just being another asshole with Turbo Twists.
Given that it appears to be very clean inside and out I think the $28,900 is a very reasonable asking price, would be nice to get it down to $26,500 range but this is a hell of a car that cost over $120k new. Under $30k to live out a fantasy, sounds pretty reasonable to me. Just so long as the IMS has been addressed, I think it's a good buy. If not well then you might have a whole lotta fun before your engine self implodes and you're left with a $20,000 questions. Replace to the motor or pay one of the Pirelli calendar girls to come over and make you a sandwich.
-Andrew