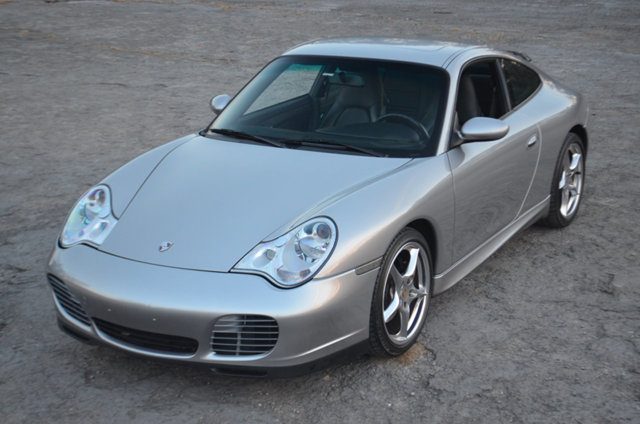 Never let it be said that Porsche fails to commemorate an occasion. Nor can we really say that they don't recognize their audience and try to capitalize on their desires. Over the years we've featured many (probably most) of Porsche's commemorative 911s, celebrating everything from the company's motorsport team at Weissach to enthusiast owners clubs. And, of course, most any significant production milestone. One that I believe we have never featured is the edition we see here: the 2004 Porsche 911 Carrera Coupe 40th Anniversary Edition. The commemorative event in this case should be fairly straightforward. As with most of Porsche's commemorative editions there are a variety of special aesthetic features to help set the model apart from every other 911, but unlike earlier commemorative editions this one does combine those aesthetics with a few performance enhancements as well. For the buyer looking for just that mix the 40th Anniversary Edition makes for a nice option.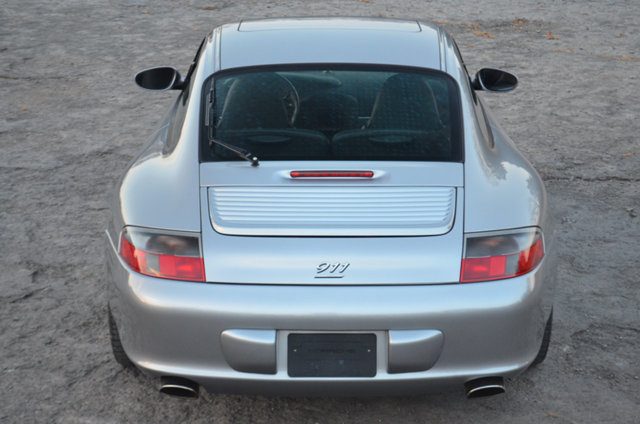 Year: 2004
Model: 911 Carrera
Engine: 3.6 liter flat-6
Transmission: 6-speed manual
Mileage: 27,602 mi
Price: $38,900 Buy It Now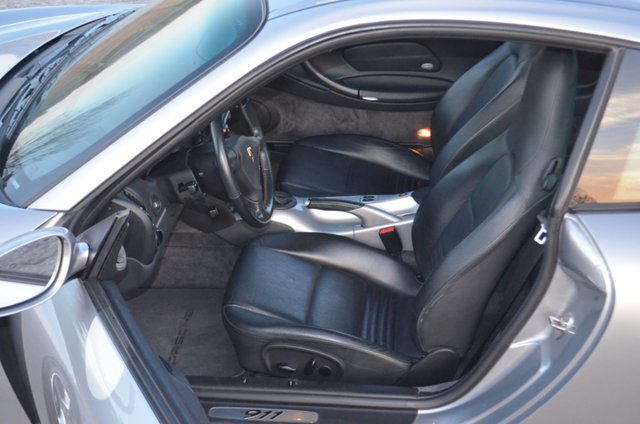 This beautiful Accident free,original paint 40th Anniversary Carrera Coupe #0461 is as crisp,fresh,and sharp as it was when introduced 12 years ago.Porsche only produced 1963 of these Anniversary cars in three configurations,coupes,cabriolets,and targas.The car has only traveled 27602 miles since it left the showroom floor.The car is near flawless in its condition.The car is undoubtedly a future collector piece.I have included a Press release from Porsche in 2004,this describes the uniqueness of this example.Read the press release,review the pictures,if you have interest,contact me at 615-971-4409.The car is located in the Nashville Tn metro area.The price includes a $99.00 dealer doc fee.TTL will be extra.
This and other European Collectibles may be reviewed at JPFRAZIER.com

ATLANTA, GEORGIA, August 6, 2003 — Porsche announced it will produce a special 40th Anniversary 911 model in recognition of the debut of the first Porsche 911 at the 1963 Frankfurt Motor Show (IAA). To be unveiled next month at the 2003 IAA, the commemorative model is based on the current rear-wheel drive Porsche 911 Carrera but offers more horsepower, enhanced handling features, and unique interior and exterior styling.

The 40th Anniversary 911's 3.6-liter flat-six engine produces 345 horsepower (DIN), 25 horsepower more than the base model 911. As a result, the model is one second faster than the regular 911 from 0 to 120 mph (200 km/h) with a time of 16.5 seconds. The car's top track speed, 180 mph (290 km/h), makes it the second fastest non-turbocharged model in the current 911 line.

Aggressive sport suspension settings help to enhance the 40th Anniversary 911's handling. Combined with the standard electronic Porsche Stability Management (PSM) system, an additional mechanical rear-axle differential lock provides even better traction and optimum acceleration potential.

The 40th Anniversary 911's distinguishing styling features include GT silver metallic exterior paint color (exclusive to this model and the Carrera GT), front cooling air openings adopted from the 911 Turbo, body color air intake grills, left and right sill trims, an aluminum "911" logo on the engine cover, shot-blasted, polished 18-inch Carrera wheels, and high-gloss polished exhaust tailpipes. A sliding sunroof, bi-xenon headlights with dynamic beam angle control and a headlight cleaning system complete the standard exterior features.

The interior is trimmed in naturally soft dark gray leather. Other interior details include sport seats with two-stage heating; center console, seat backs and dashboard groove trim strips and handbrake lever side covers finished in GT silver metallic; aluminum-finish instrument dial rings; and a numbered "911 40th Anniversary" plaque on the center console.

Porsche will produce only 1,963 40th Anniversary 911 models. It will be available to the North American market in November 2003 with a base U.S. price of $89,800 ($131,450 Canadian).

Porsche Cars North America, Inc. (PCNA), based in Atlanta, Ga., and its subsidiary, Porsche Cars Canada, Ltd., are the exclusive importers of Porsche vehicles for the United States and Canada. A wholly owned, indirect subsidiary of Dr. Ing. h.c.F. Porsche AG, PCNA employs approximately 200 people who provide Porsche vehicles, parts, marketing and training for its 204 U.S. and Canadian dealers. They, in turn, provide Porsche owners with best-in-class service.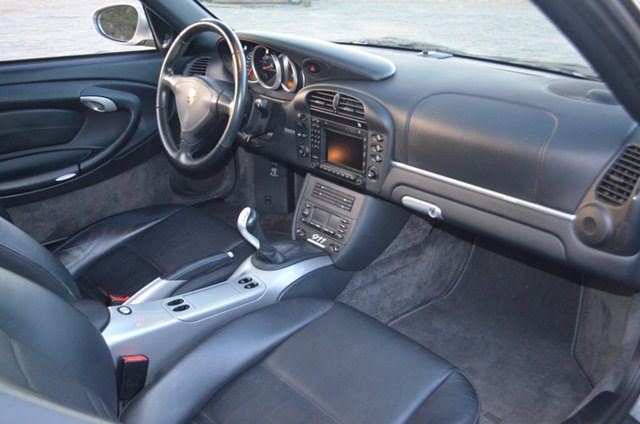 This 911 is sort of a Turbo in the front and Carrera in the back (if that makes sense). The front air intakes mirror the larger openings we see on the 996TT, but the rear of the car retains the standard narrow body of the base 911. It's like a reverse Carrera S. But power is increased – up 25 hp to 345 – and it has sport suspension so there is at least a little something extra to go with that Turbo front end. In true 996 fashion it's painted silver, though at least a special Carrera GT Silver Metallic. The condition of everything here looks quite good, though the build sticker looks like it was removed and replaced. That warrants some questions.
Not to our surprise this is one of the higher priced non-Turbo 996s we're likely to see, but given the low mileage and the unique option configuration it's probably not an unreasonable asking price. Details about its history and maintenance are surely needed and I think worth further inquiry. While the 996 isn't always the most popular machine in the Porsche line a good one has proven for many buyers to be a wonderful performer for very reasonable cost. I suspect this 40th Anniversary Edition to be no different.
-Rob