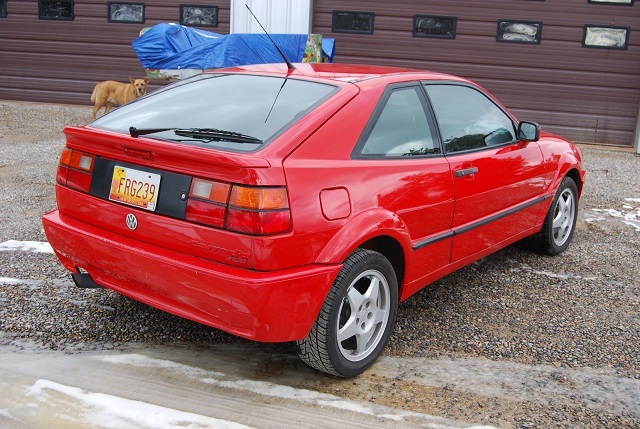 With a bit of nostalgia, it's sad to reminisce about a market segment which has all but eroded from the automotive landscape. In the 1970s and 1980s, small coupes were the rage; they offered sporty looks and a bit of driving fun for the commute, while still being effectively economy cars underneath. But through the 1980s and into the early 1990s, those economy roots were altered in an ever increasing amount of brinkmanship to the point where the lines between a true "sports car" and the "sports coupe" evaporated. Yet the market was still ripe with plenty of options at the beginning of Bill Clinton's Presidency; the Mazda MX-6 and Ford Probe GT continued to share underpinnings with slightly different style, while the Diamond Star Eagle Talon/Plymouth Lazer/Mitsubishi Eclipse offered technological and performance prowess that really lifted the segment. There was also the Nissan 240SX – not as sporty as the others, but still a popular option. Honda wasn't left out with its popular Prelude and screaming VTEC motor. There were others, too – even the aging Dodge Daytona IROC R/T offered some 224 horsepower – impressive for the period.
All of them are long gone.
Gone, too, is the Volkswagen Corrado. It didn't have all-wheel drive or the popular for the period "Turbo" badge stuck everywhere. It was refined, smooth and clean looking. The styling wasn't exotic or futuristic, and the recipe was simple – especially when it came to the VR6. Quite simply, Volkswagen built the best Mk.2 Volkswagen they could, but compared to the competition in period, that wasn't quite good enough. Nearly all of the competition had new-for-the-90s styling and chassis, and the VW felt decidedly 80s in comparison. And it was expensive, clearing $23,000 before options in 1993. So even though it was really as good as the 80s VW got, it was a soft seller (as most VWs were). Fast forward to the first of these cars about to be antiques, and suddenly a new light is cast upon the model; it doesn't look as dated, gimmicky or used up as any of the others, and unsurprisingly has become one of the market stars as a result: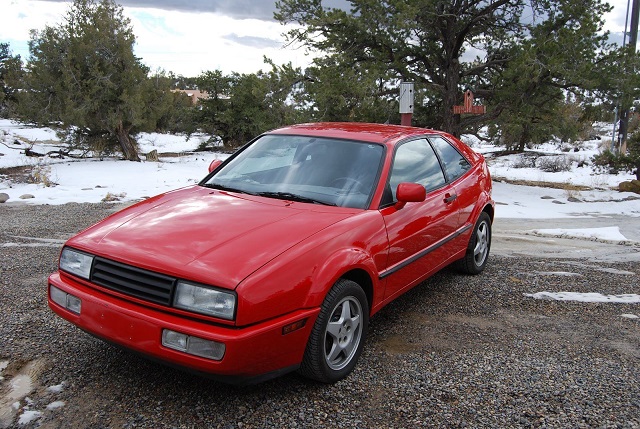 Year: 1993
Model: Corrado SLC
Engine: 2.8 liter narrow-angle VR6
Transmission: 5-speed manual
Mileage: 90,005 mi
Price: Reserve Auction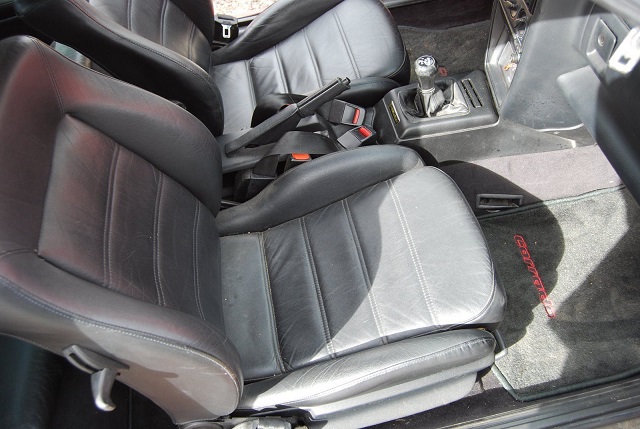 Up for your viewing please is a super nice Volkswagen Corrado SLC. This VW is red with black leather interior and looks great. This little car really gets up and scoots and it is super fun to drive. It just turned 90,000 miles last week. The clutch was replaced about 1,500 miles ago. It really performs great! The car received a salvage title in California sometime back and I am not really sure why, one of the previous owners rear ended someone in the parking lot, the grill and headlights were damaged, I do have pictures to back this up. The hood is the original and still wears the factory VIN sticker. This SLC has a cold air intake and comes with a strut tower brace as well as a short shift kit but neither are installed. The only thing that does not work is the sunroof, from what I see is pretty common with these cars there is another sunroof cassette that comes with it although I do not know the condition of it. This VW starts, drives, brakes and runs great I would not hesitate to drive it anywhere. The little cars are rare and hard to come by and this one is a great one. Please feel free to ask me any questions. Good luck and happy bidding!!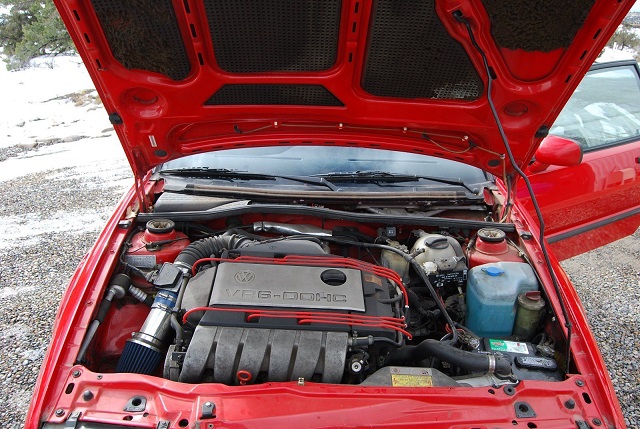 Flash Red (P3G) was a popular option on the SLC and still looks great; a little less period than the green or maroon sometimes seen, and that's probably a good thing overall. The Speedline wheels are a bit more aggressive looking than the BBS wheels found on the '92s and suit the design well. Outside of some minor modifications, this example is fairly stock including the Outback-inspired ride height. Generally, these Corrados with similar miles and in overall good condition trade for high amounts – we've seen very low mileage ones come close to $30,000 and still not sell. The salvage title on this '93 will keep pricing much more reasonable, but presuming the repairs were done well that will leave you an affordable driver that should retain its value in the VW community.
-Carter