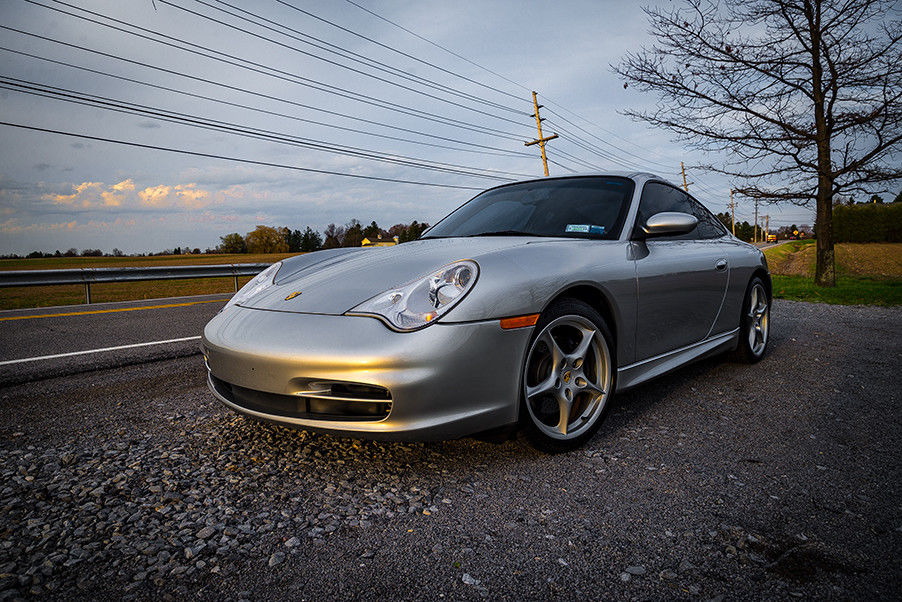 Alright, let's get back to the value side of the 911 world since my last few features have all been a bit pricey (very pretty though!). This one, a silver 2004 Porsche 911 Carrera Coupe, located in New York, with black leather interior and 77,400 miles on it, comes in at a pretty nice asking price even for these usually very budget friendly models. You're not getting anything special with it – the colors are pretty standard and not the most exciting and it's just a base Carrera rather than a S or 4S – but you're still getting a nice dose of performance. There's certainly enough to grab your attention and make for an exciting drive if you really put your foot down. Oh, and the seller says the IMS bearing has been "done." That isn't the most specific phrasing and it was reportedly done by the previous owner so we're a little vague on the details of what exactly that means, but hopefully some documents and conversation can reveal some of those details and its new owner can breathe a little easier with that potential issue out of the way.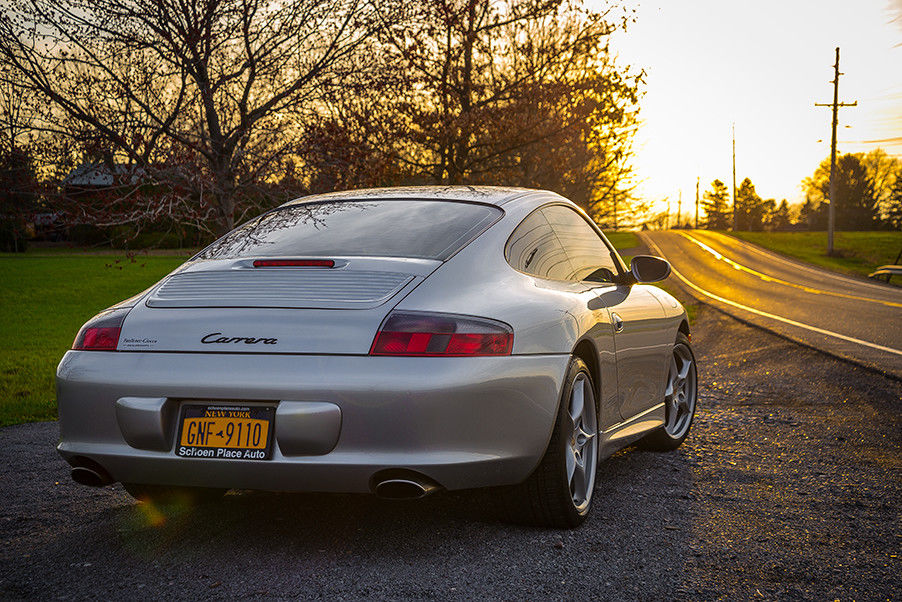 Year: 2004
Model: 911 Carrera
Engine: 3.6 liter flat-6
Transmission: 6-speed manual
Mileage: 77,400 mi
Price: Reserve Auction ($25,575 Buy It Now)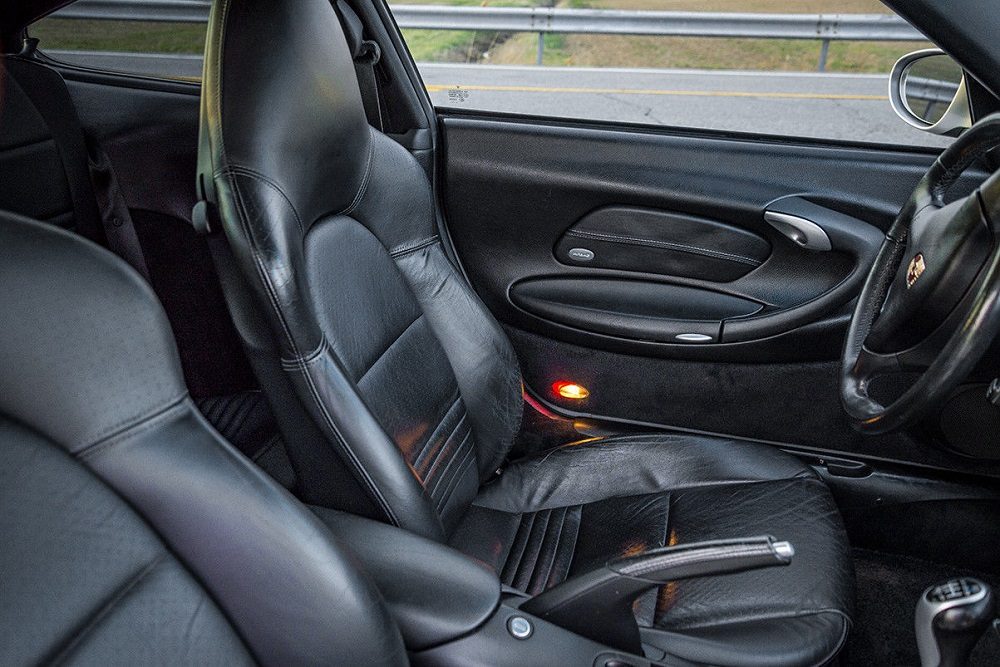 Hello All,

I'm selling my 2004 Porsche 911 Carrera. The car really is as beautiful as the pictures make it out to be. I'm a commercial photographer so it only felt right to take the opportunity to take some great shots to keep for myself and to help sell the vehicle.

The car has a clean record (I have provided a carfax record check here) and has been meticulously maintained with service records dating back even before its sale me in December 2013.

Car has very low miles for its vintage (with only 6,500 driven since its purchase). Car also includes the Cold Climate Package w/ Heated Seats as well as the Premium Audio Package w/ BOSE Audio. Additionally, this 911 is also one of the few Carreras from 2004 with the factory aero-kit option.

This car is entirely stock and fitted w/ all OEM parts, perfect for any Porsche fanatic looking for the original, factory experience. The only exception is the AUX jack that has been added to the audio head unit.

The Buy-It-Now price is $1,000 below NADA Guide's 'Clean Trade' value ($26,575) for the vehicle to sell quickly. It's a heck of a buy for an unbelievable machine.

Full Disclosure: the only 'hiccup' with the vehicle can be seen in the final photo. This car has a known, 'sub-par' factory central console (its also the same head unit in the 2004 Cayennes), so heat has caused the screen to bleed. It is still 100% operational, but I thought it best to leave it up to the next owner to decide if they wanted to keep the original parts w/ the vehicle.

Also, the IMS bearing was reportedly done by the previous owner around 67k miles. Everyone always asks so it seems necessary to throw down here as well.

Feel free to message me with any questions. I hope someone gets to enjoy such a magnificent car as much as I have these past 4 years.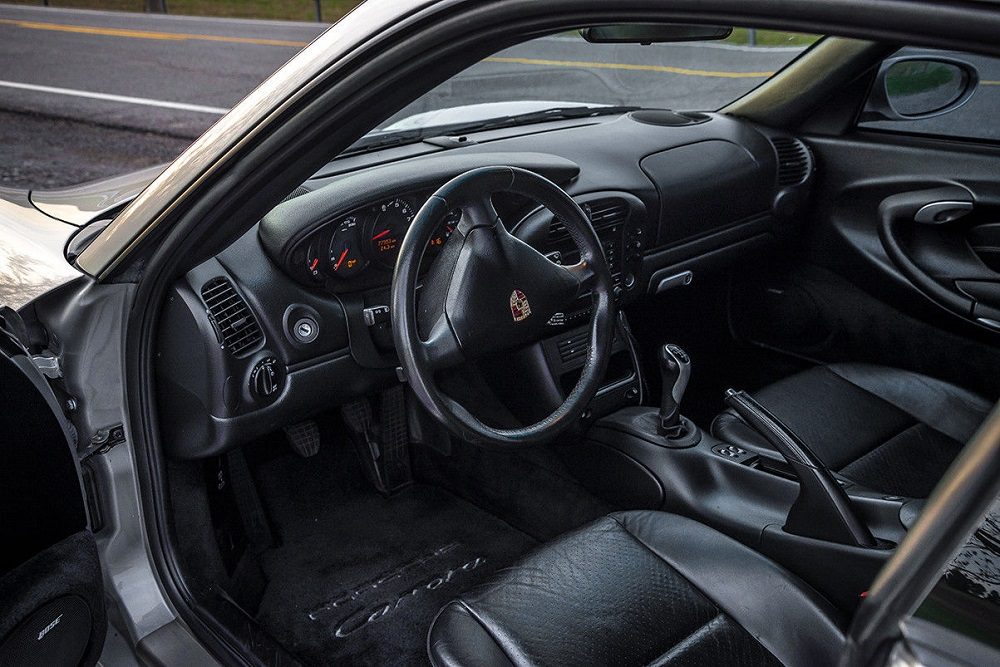 As I said silver over black isn't going to knock your socks off, but this 911 still looks pretty good. It's photographed well – the seller says he's a commercial photographer – but I don't get the sense that the pictures have been touched up to any significant degree. At least not to the degree that we might wonder how the car truly looks. The paint looks in nice shape and the aero kit is a nice touch. It helps the 996 lines just that little bit. I'm sure there are blemishes here and there if we get up close, but an initial look doesn't show anything of great concern. The interior presents similarly. There's certainly some wear to the seats, especially to high wear areas like the driver's side bolster, but nothing significant. The radio face does show some screen bleed, but that's the only issue of note. The rest looks pretty clean and correct.
Service records and any other history available likely will be the only sticking points and presumably are why the car seems priced pretty reasonably. With more than 70K miles you'll obviously want a PPI just to check on the state of things. Bidding is quite low at the moment, sitting at only $12,100, but I somewhat expect that if a buyer is satisfied with this 911 then they'll just take the BIN price. For $25,575 you're getting a good deal of car for the money and one that doesn't seem to have been modified or abused. The 996 isn't much loved by a lot of Porschephiles, but there's no disputing that they still provide nice performance value.
-Rob