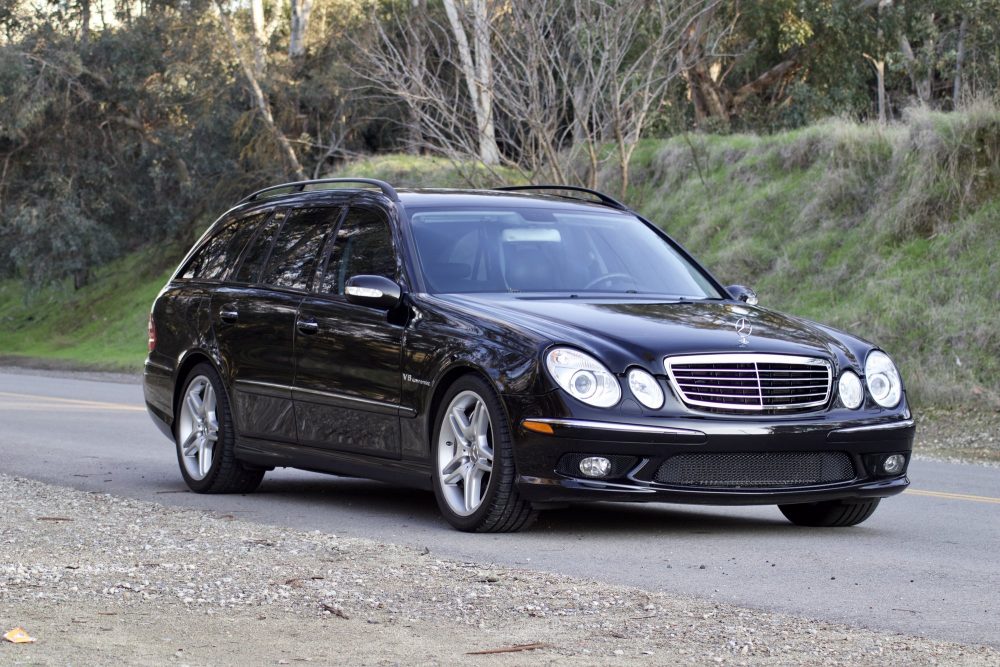 Hard to believe it has been over a year since the last time I looked at a Mercedes-Benz E55 AMG Estate. Time flies when you're having fun I suppose, but I came across this 2005 up for sale in California that caught my eye immediately. Its really not any different than every other E55 Wagon I look at, but I thought it would be interesting to see where the market is at on these cars now that we head into 2020 and Mercedes-Benz is thankfully still gracing us with AMG wagons that are fast enough to put most exotics to shame. So are these still commanding strong money? Or are they starting to soften just a little? I think I have one of the answers to that question.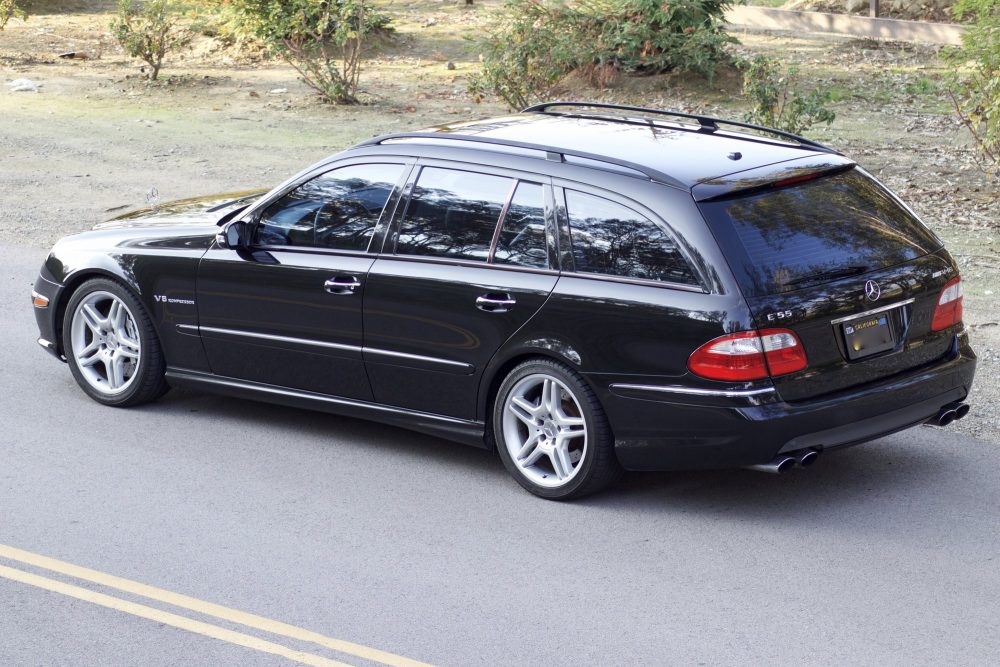 Year: 2005
Model: E55 AMG Estate
VIN: WDBUH76J45A774724
Engine: 5.4 liter supercharged V8
Transmission: 5-speed automatic
Mileage: 97,347 mi
Location: Fresno, California
Price: $22,500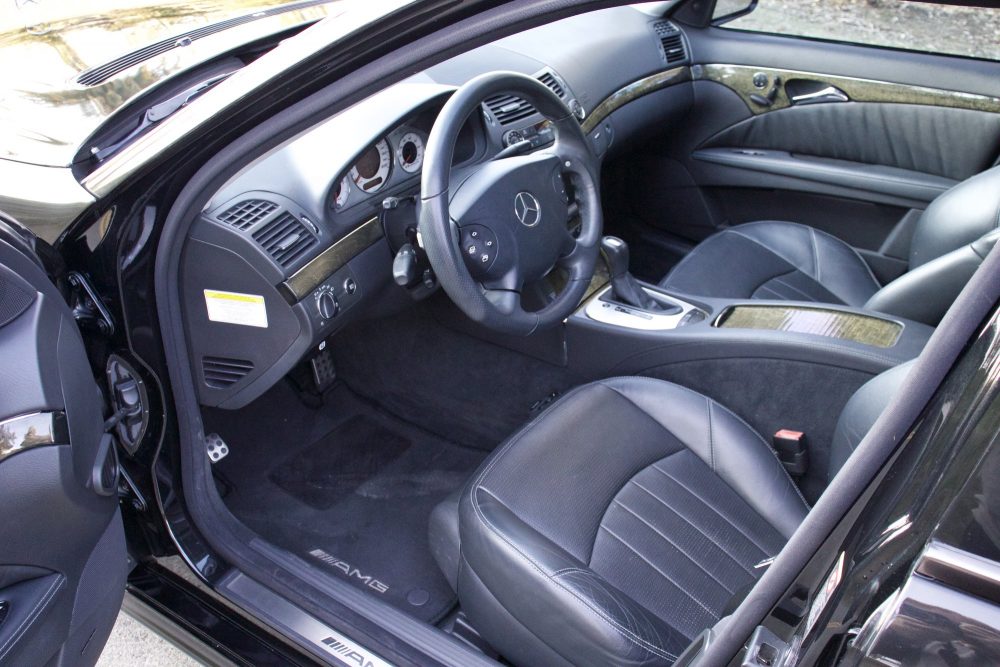 This is one of 193 Mercedes-Benz E55 AMG Wagons sold in the United States between 2005 and 2006 Model Years and I believe one of 49 in the black on black color combination. I purchased the car around 6 months ago with the intent on making it my daily driver, since then we have purchased a larger SUV for my wife and I am now going to be driving her old car daily and this I must clear out the wagon to make space in the garage. This car has been in Southern CA since new and has spent its last 12 years with the past (second) owner in Palm Springs. I have all service history from 2008 on and all services were preformed at Mercedes Benz of Palm Springs – last service was performed around one year ago when the car had 95,284 miles on the clock. Carfax shows a clean title, 26 service records reported, and an accident reported in 6/08 when the car was still with the first owner (with no airbags deployed). I have attached the most recent services for the car.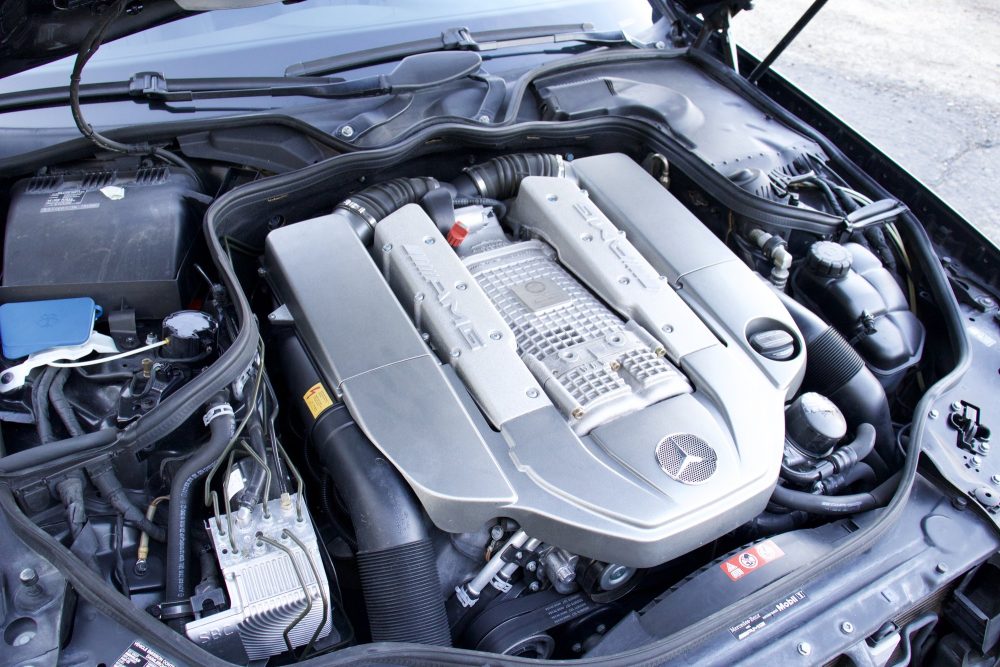 This seems to be a really tidy example in California with nearly 100,000 miles and a good amount of service history. While it looks perfectly normal, the seller does mention it was in an accident a dozen years ago under previous ownership. Not a huge knock, but I know people value that, especially with niche cars like this. Peeking at the service records, it seems like all four struts were replaced, so you can check that off the list of things to worry about in the near future. While this drivetrain is really stout for what it offers, the little things on these will still bite you from time to time.
Looking at the sales over the past year or so, the mileage seems to pay a huge factor in value of these cars. One sold back in November for over $40,000 that just had 24,000 miles, and it wasn't in a great color at all. Meanwhile, a month before that, an example with over 100,000 miles brings nearly $24,000. This trend seems to follow across the board, which is a little surprising considering we are talking about a station wagon after all, not a roadster that will be someone's garage queen. I think this one is priced quite fair at $22,500 considering the unknown accident and the California market being a little softer for used luxury cars. A good buy in my eyes, both now and into the future. Keep it up to snuff, and I don't think you'll lose much on this one at all.
– Andrew