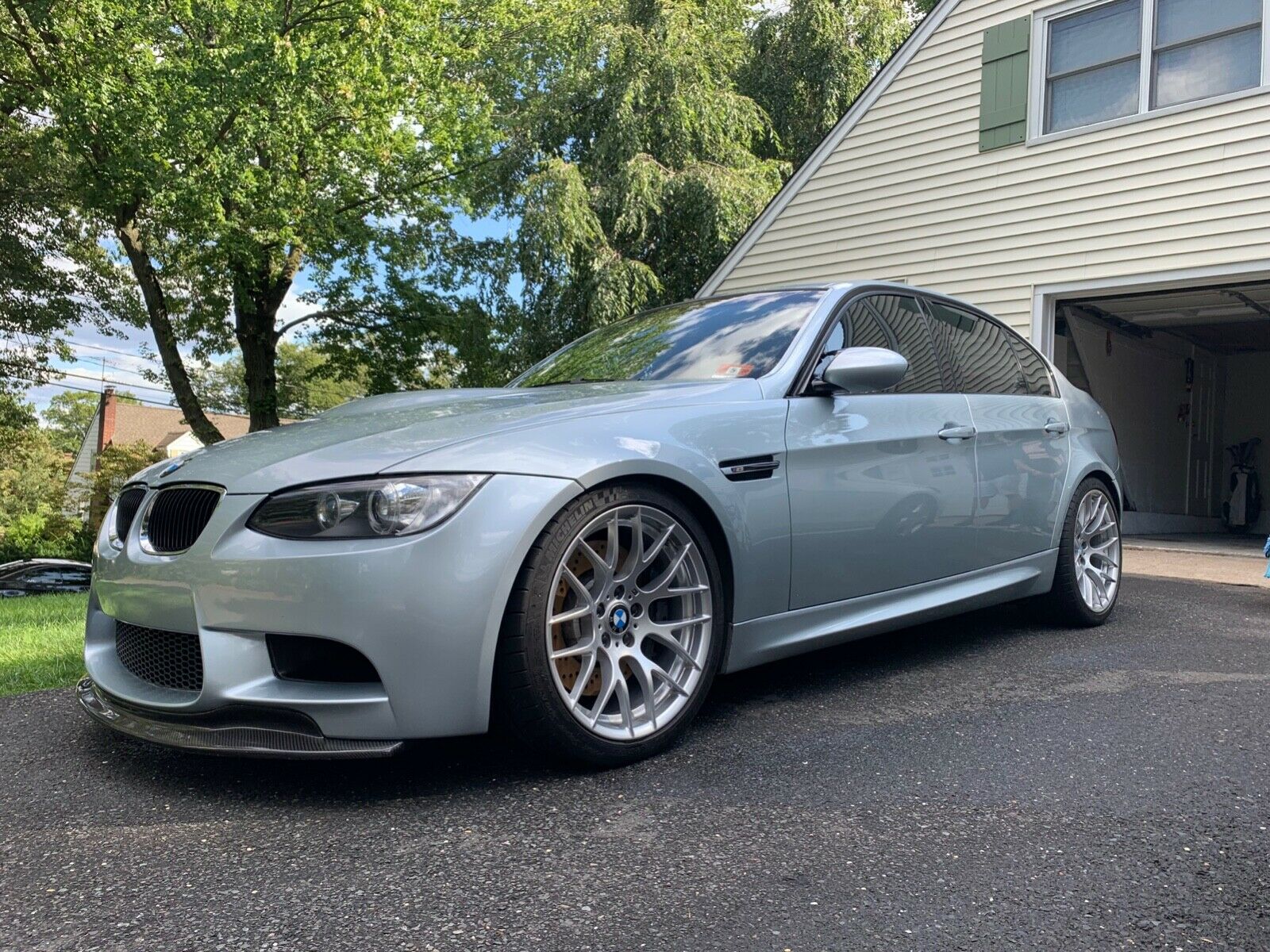 Looking for the sweet spot in M3 performance, practicality, and price? I think it might just be the E90 M3 Sedan. As clean E36 and E46 prices sharply rise and newer M3/4 prices sharply fall, the E9x curve seems to have turned into a plateau. Following on the heels of the popular S54-equipped model, BMW needed to step up its game. That step came in the move from 6- to 8-cylinders, as BMW Motorsport GmbH created 80% of a S85 V10. With over 400 horsepower on tap and 295 lb.ft of torque, the S65 represented a healthy increase over the S54. As with the E46, a Convertible (E93) and Coupe (E92) version were available, but BMW also reintroduced us to the M3 Sedan.
In my eyes, these are the ones to get. The M3 Sedan is quite a bit more rare than the Coupe; 5,867 were sold versus 15,997 2-doors. Of those, over 50% were either Jet Black, Jerez Black or Alpine White – so one with a bit of color is always great to see. Here we have one of the 483 pre-LCI Silverstone Metallic (A29) Sedans with NDH2 extended Novillo Fox Red leather and the all-important third pedal: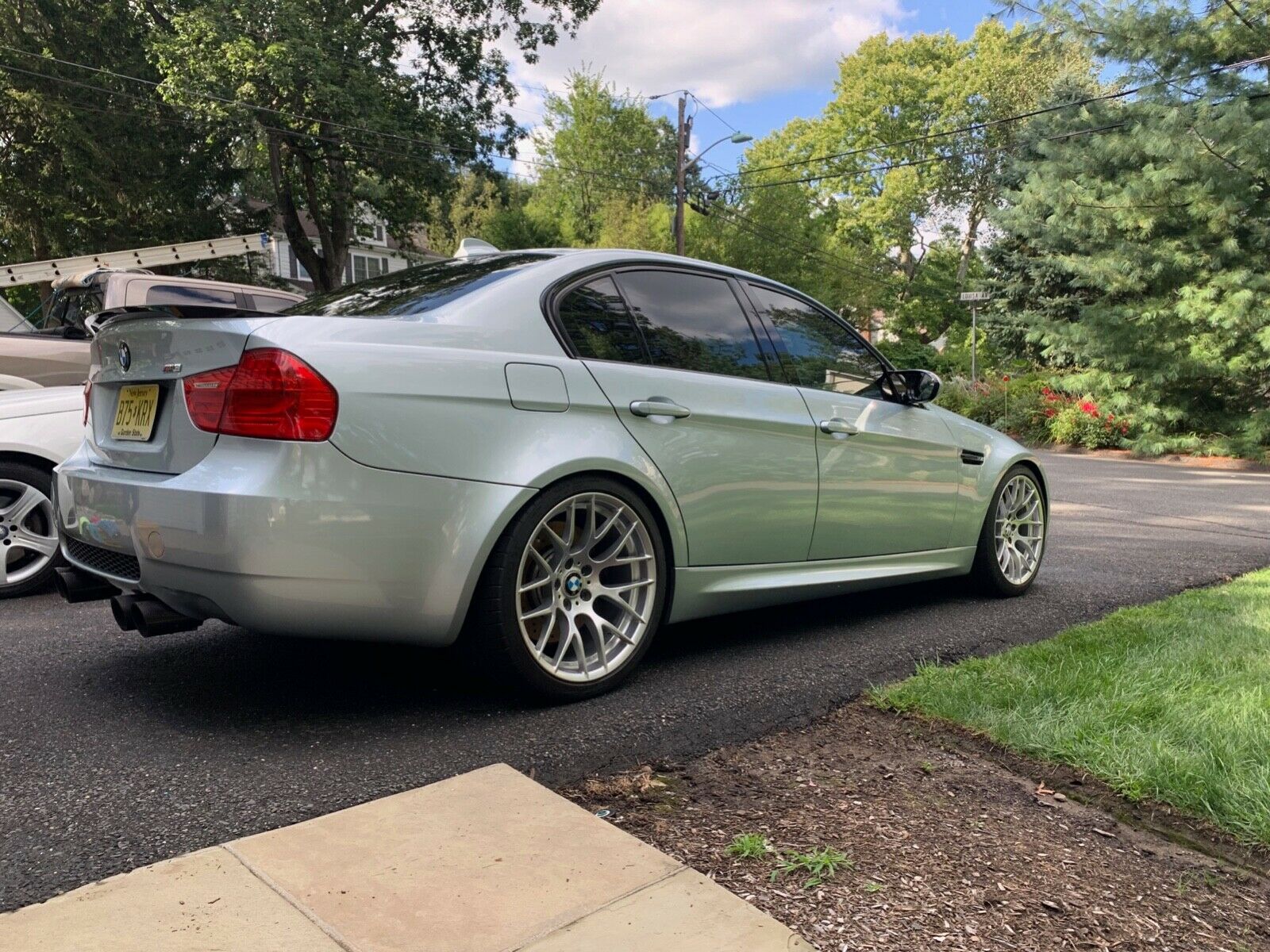 Year: 2008
Model: M3 Sedan
VIN: WBSVA93508E215223
Engine: 4.0 liter V8
Transmission: 6-speed manual
Mileage: 120,139 mi
Location: Wyckoff, New Jersey
Price: $25,750 Buy It Now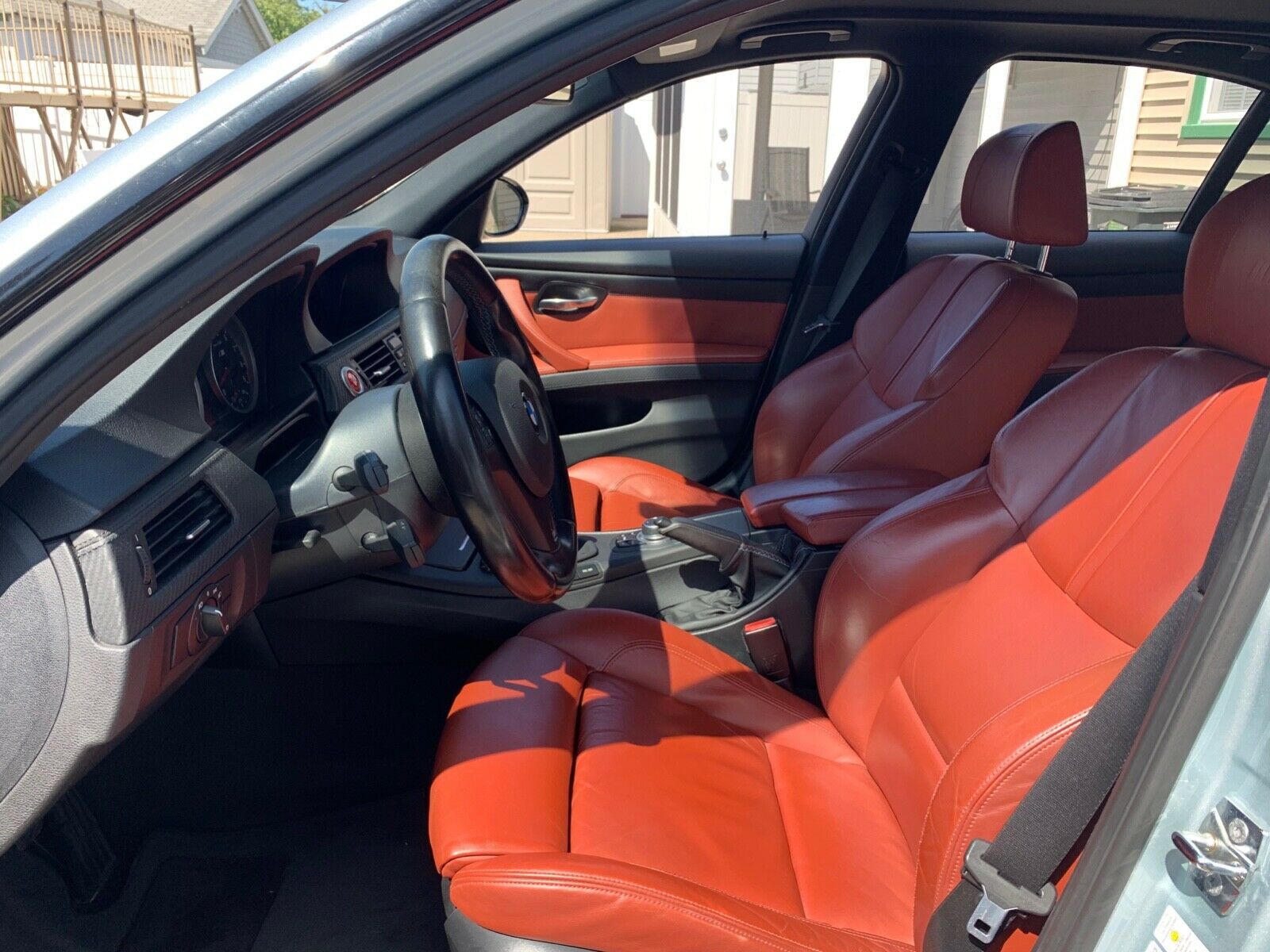 It is that time and I need to part with my beloved E90. As far as Higher milage E9x go I dare you to find a cleaner/ better maintained car. Enthusiast owned since day one with no expense spared. Inside and out this car is bound to impress just about anyone. Most will never believe you if you tell them the mileage. Previously owned by Jeff @ Autocoture this car has seen all of its recent Maintenance done there. All notable E9x problems have all been attended to….including rod bearings, throttle body actuators and valve covers. Blackstone reports for ease of mind as well. PPI's and more detailed pictures are available upon request.

2008 E90 M3 (Silverstone on Fox Red W/ Carbon Trim) 6MT

VIn: WBSVA93508E215223 (Clean Carfax)

Milage: 120,139

Looking For $26,000 as listed or $21,750 W/O ZCP Wheels, Akra, & X Pipe

Contact Brandon @ 201-two48-4952

Suspension:

New OEM Front Strut Mounts

ZCP Struts/Shocks

RD Sport Springs

Engine:

Alpine E9x Catless Tune

Active Autoweke Test Pipes

Dinan Undersrive Pulley's

Akra Catback

IPE X Pipe

Exterior:

Euro Front Bumper with GTS Style Front Carbon Lip

M Performance Trunk Spoiler

IND Painted Side Markers

Smoked LED Lenses

LCI Taillights

LUX 6k Angel Eyes

Wheels:

OEM ZCP's

Also have Style 219M's

Rouge Engineering 15mm Front Spacers 12mm Rear Spacers & Bolts

Interior:

CIC Nav System With 2013 HD Screen, 2018 Maps, Sirius Sat Radio & LCI Controller

Notable Repairs & Maintenance Within Last 50k Miles

Idle Air Control Valve (118,000)

Alignment (116,000)

OEM Spark Plugs (115,500)

Brake Fluid Flush W/ Motul RBF 600 (115,500)

Diff & Trans Flush (115,500)

Oil Change W/ Blackstone Report (115,500)

Brake Job (OEM Pads, Rotors, & Sensors) (110,000)

Oil Filter Housing (107,000)

OEM Clutch & Flywheel (101,000)

WPC Treated OEM Bearings & New OEM Motor Mounts (101,000)

Throttle body Actuators (99,480)

New OEM BMW Battery (95,607)

Dinan Software Upgrade (92,739)

Valve Cover Gasket Set (92,739)

Brake Fluid Flush (92,739)

Power Steering Fluid Flush (92,739)

Coolant Flush (92,739)

Spark Plugs (92,739)

All New Pulleys (Dinan) & Belts (84,583)

Diff Fluid Flush (84,583)

Trans Flush (84,583)

New OEM Valve Covers (84,583)

CV Joint (75,307)

Power Steering Flush (74,776)

Coolant Flush (74,776)

Updated OEM Fuel Pressure Sensor (73,213)

Thermostat and Coolant Flush (73,213)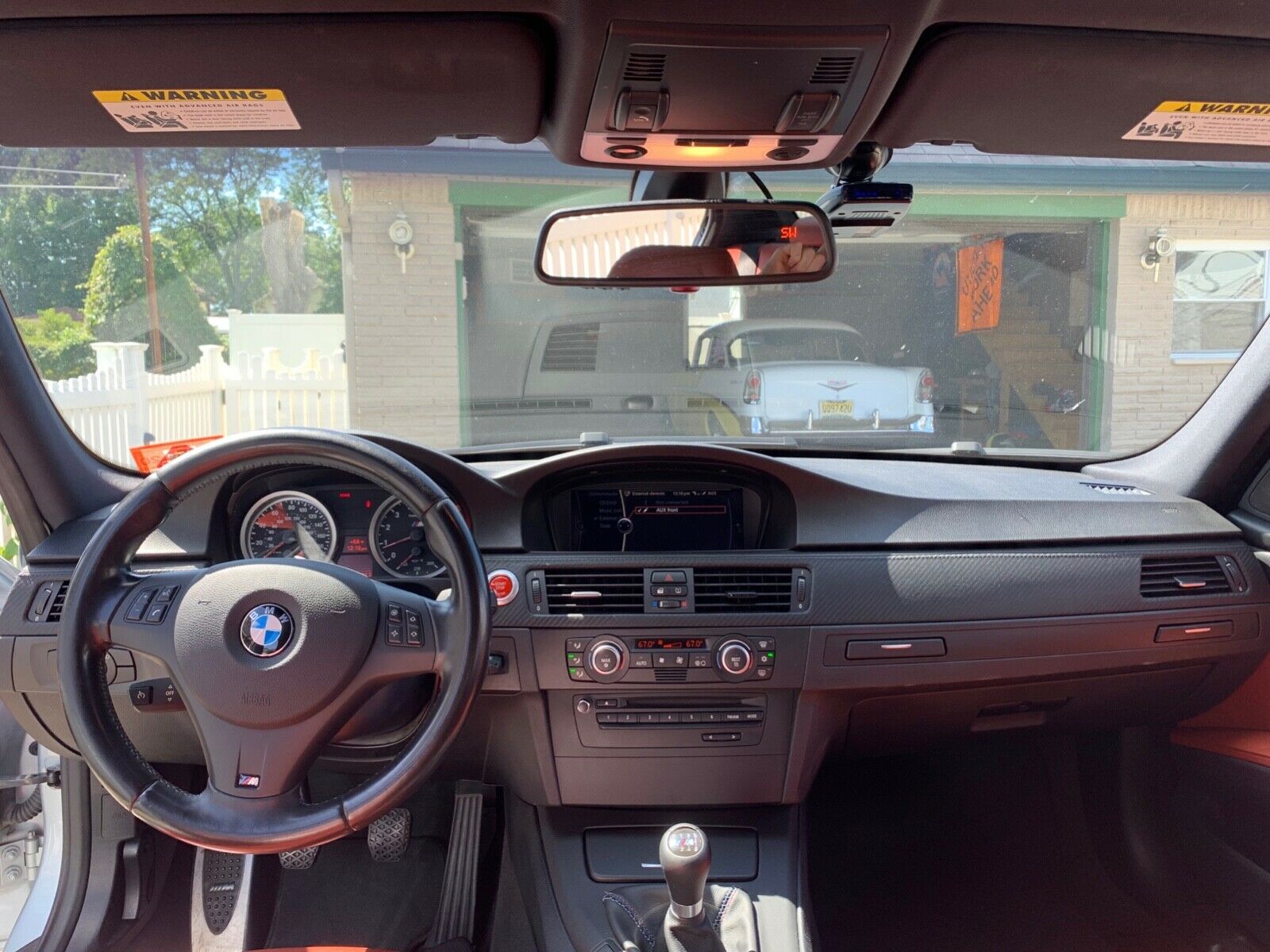 The big draw here, in addition to the rare model, is the manual transmission coupled with a lot of maintenance and some tasteful upgrades. As the seller notes, the major pitfalls of the E9x have been addressed here including the rod bearings, a job which can be expensive to undertake. Although it wears ZCP suspension and wheels in the images, this is not an original ZCP car and it would have been delivered with the Style 219Ms the seller notes. Are the ZCP wheels and Michelin tires worth an additional $4,000? I suppose that's up to the market, but even at $22,000 this car is priced towards the top of the market given the mileage. Still, for basically the price of a low-option Jetta, you're getting a lot of rare car here in the low 20s.
-Carter