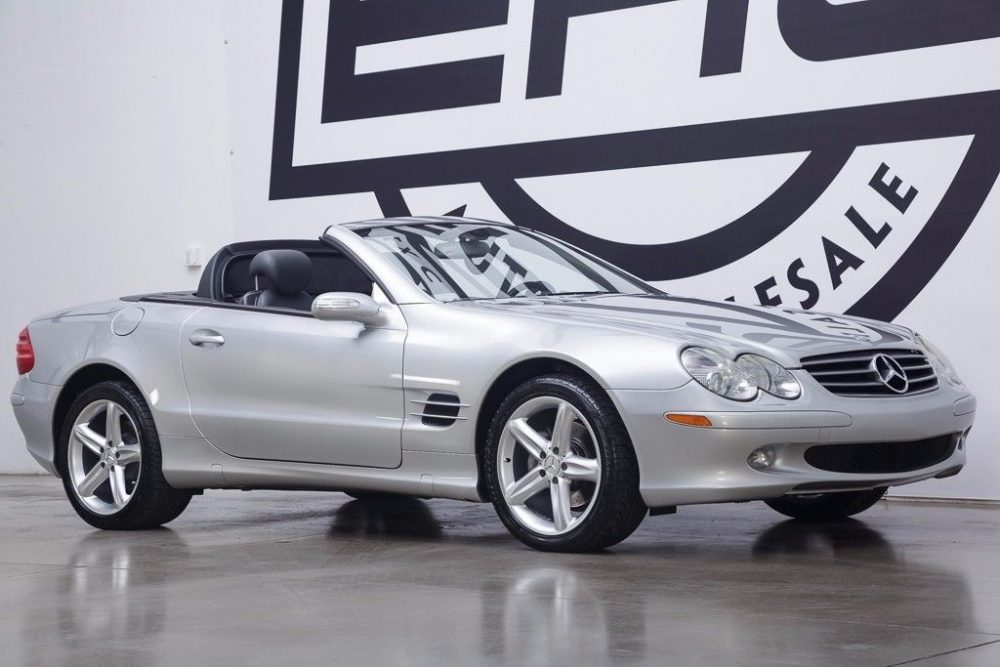 "How cheap can they really get?"
That is what I ask myself all the time when checking out almost any car. I understand why cars get to a certain point, even ones that were really expensive to start with. Sometimes it is just the natural cycle of used cars. Sometimes it is a situation where the car just isn't worth the trouble and prices hit the floor. Of course this is a case by case basis, but it is always interesting to see how certain cars slot into the market when they've matured to over 10 years old. Today's car, a 2005 Mercedes-Benz SL500, is one of these cases where I always wonder how cheap they are going to get.
The R230 generation isn't like SLs of years past; this is a modern-era SL with a retractable hardtop and a sleek design. Gone are the square slabs and lightweight feel, this is a bloaty, heavy grand tourer. Of course all this came at a very expensive price. The 2005 SL500 started at $92,000 ($118,000 in today's money) and only got significantly more expensive from there. The thing is, these are pretty stout cars. They aren't mechanical nightmares like a Land Rover (I know this from personal experience — I own one) and maintenance won't bankrupt you even if you daily drive one of these. But this SL500 isn't a mint to get into: it is a mere $9,000. That's it. No, it doesn't have a rebuilt title and it's not full of mold, it is just a 2005 SL500 with a 141,000 miles. This makes me wonder; are all R230s heading towards this level of cheap buy-in?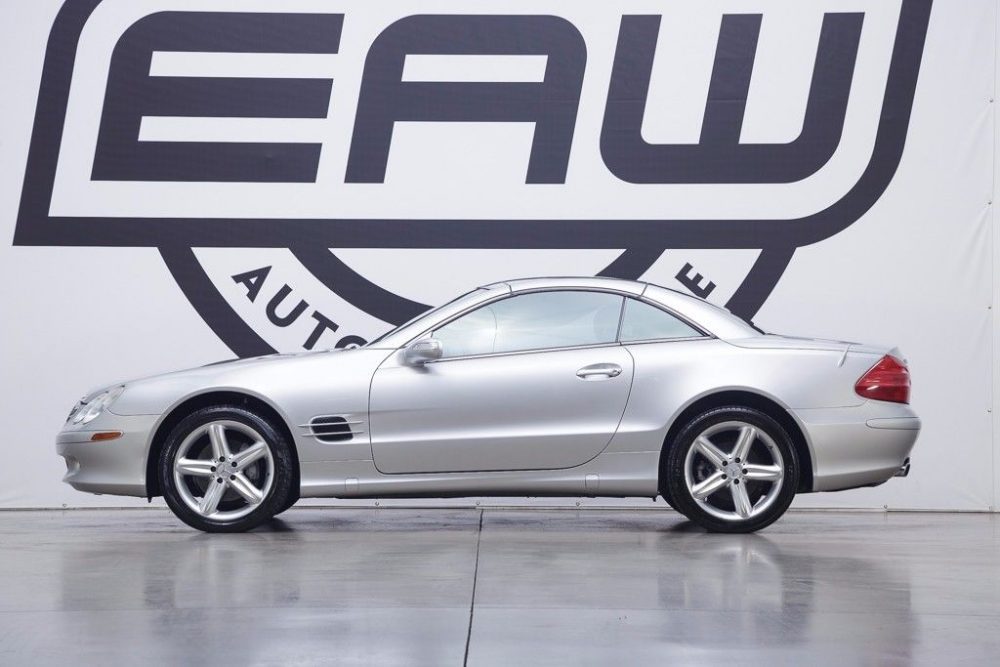 Year: 2005
Model: SL500
Engine: 5.0 liter V8
Transmission: 7-speed automatic
Mileage: 141,829 mi
Price: $8,997 Buy It Now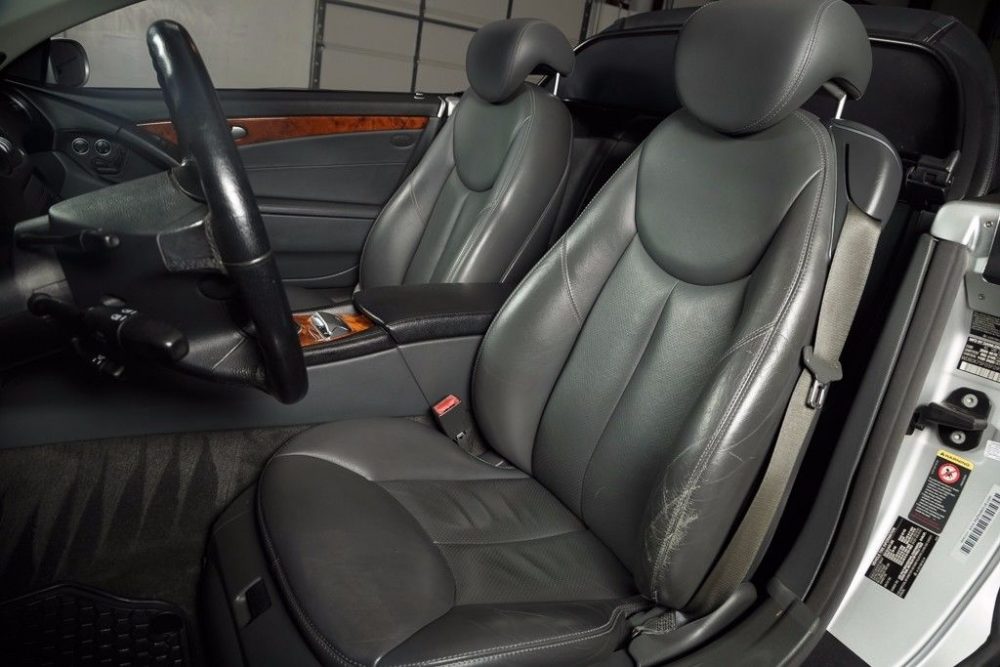 VERY NICE SL500 ROADSTER POWER HARDTOP THIS CAR IS SUPER CLEAN INSIDE & OUT 21 SERVICE RECORDS THIS CAR HAS BEEN KEPT & MAINTAINED SO GOOD IT'S WORTH THE LITTLE MONEY WE'RE OFFERING IT FOR SALE FOR ALL DAY LONG. HECK THERE'S STILL A FEW GRAND LEFT IN IT. THERE'S PLENTY OF MEAT LEFT ON THE BONE FOR ALL BUYERS OUT THERE THAT WANT A FUN SUMMER TIME & OR WEEKEND CAR TO DRIVE AROUND FOR A FEW YEARS OR WHATEVER ETC… THIS CAR IS NEVER GONNA DROP!!!! GREAT INVESTMENT & WITH CHRISTMAS RIGHT AROUND THE CORNER… I'M SURE THERE'S PLENTY OF WIFE'S GIRLFRIENDS KIDS WHATEVER THAT WOULD FLIP OUT OVER THIS CAR AS A CHRISTMAS PRESENT. GO AHEAD & GIFT SOMEBODY THIS CAR & GET YOU A WRITE OFF BEFORE THE END OF THE YEAR!!! Visit Exclusive Auto Wholesale online at to see more pictures of this vehicle or call us at 855-841-7117 today to schedule your test drive WE ARE FULL DISCLOSURE & PRIDE OURSELVES IN DESCRIPTIONS AS OUR BUYERS ARE OFTEN OUT OF STATE OR BUYING ONLINE & ARE RELYING ON US TO DESCRIBE THE CARS ACCURATELY TO GIVE THEM THE CONFIDENCE THEY NEED TO BUY CARS FROM US BASED ON THE PICTURES WE PROVIDE & THE DESCRIPTIONS WE WRITE. WE ARE NOT PERFECT WE ARE GONNA MISS SOMETHING MINOR HERE & THERE BUT WE FOCUS ON BEING 100% PRECISE & ACCURATE. WE ARE LOOKING FOR LIFE LONG RELATIONSHIPS TO BE BIRTHED FROM EACH & EVERY SINGLE CAR DEAL. WERE JUST A FEW NORMAL LAID BACK GUYS WHO GET PAID TO DO WHAT WE LOVE BUY & SELL CARS OVER THE INTERNET. AND WE GET TO PLAY WITH SOME REALLY COOL TOYS WHILE DOING IT!! ALL TRANSACTIONS ARE SUBJECT TO A $399.00 DOC FEE PLUS TAX & TITLE TRADE INS ARE WELCOMED. WE LOOK FORWARD TO MEETING YOU & WE ARE BEYOND BLESSED TO HAVE THE OPPORTUNITY BY HELPING YOU GET THE CAR OF YOU'VE BEEN DREAMING OF!!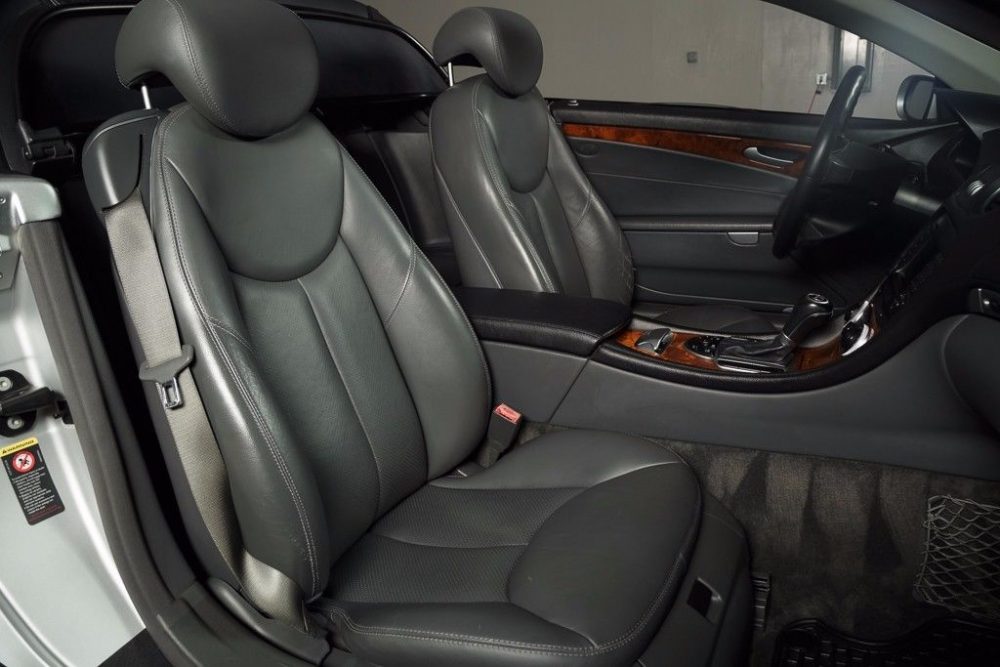 I'm cautiously optimistic about this R230. It shouldn't be this cheap. I see a couple of things that look off to me: the driver's side seat has some heavy wear, the underside of the front bumper has a chunk taken out of it and the car probably could use a fresh set of tires. Other than that, I'm not seeing anything that makes this a $9,000 SL500 — which makes me nervous. The seller says right in the description, "WE ARE NOT PERFECT WE ARE GONNA MISS SOMETHING MINOR HERE & THERE." At least they are honest. In a perfect world, you don't want to buy this car sight unseen and probably even spring the extra $300 for a pre-purchase inspection by the local Mercedes dealer. I don't doubt the R230 SL500, but I do doubt this specific car. The majority of the SL500s with the updated Comand system and 722.9 7-speed automatic are at least $15,000 and above. Something just tells me that this specific car has a handful of flaws that will slap you in the face once you actually get in the car and doesn't just look good from some far away photos full of shadows.
So should you buy it? If you like risks, maybe. Unless the extremely complex hardtop has major issues or the suspension is all wonky, I don't think you can go wrong here. The drive train is stout and I don't have any problem with the mileage, I just think something is too good to be true here. Used car dealers don't leave almost $5,000 on the table just because they are nice guys. If I had any desire to visit rural Alabama (I don't), I'd love the check this car out, but all my experience buying cars from eBay tells me something is fishy here. Caveat emptor.
– Andrew