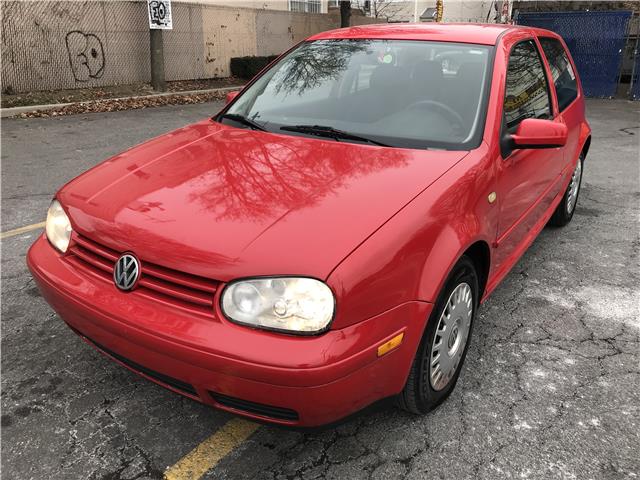 The last Golf I took a look at was a high-spec GLS TDi model from the end of the run. A popular niche vehicle, the turbo diesel Golf is a hot commodity and even with over 170,000 miles bids were quick to crest $4,000, finally ending with a $4,350 sale. Yet it's far from the most desirable, or indeed the most valuable, model within a robust lineup of favorites.
There's the all-wheel drive 3.2 liter VR6 R32, often with asks that rival multiple generations of M3s:
There's the 20th Anniversary Edition GTI, a turbocharged terror with great looks:
2003 Volkswagen GTI 20th Anniversary Edition with 9,800 Miles
There's the Edition 337 – a limited collector-friendly model that kicked off a new generation of turbocharged Golf performance:
And though it carried a 'Jetta' badge, we finally got the "Golf Variant" wagon, replete with your choice of 1.8T, 2.0, TDi or even a gutsy 2.8 liter VR6 hooked to a manual:
2002 Volkswagen Jetta GLX VR6 Wagon
So the Mk.4 range really has a devoted following and plenty of love to spread around to make you a bit unique. Today's car, though, is none of those collector favorites. What we have here is a Flash Red first-year Golf. No TDi, no VR6, not even a GLS. No, this is a standard Golf. Except it's not a standard Golf, because it's an automatic. But before you click away, this one's odometer hasn't yet turned 23,000 miles….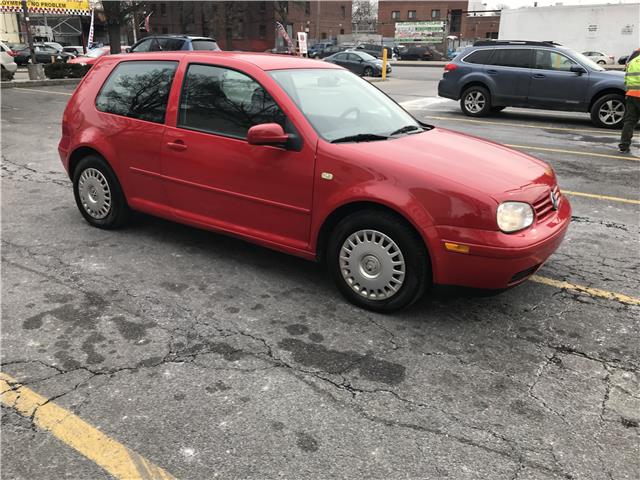 Year: 1999
Model: Golf
Engine: 2.0 liter inline-4
Transmission: 4-speed automatic
Mileage: 22,910 mi
Price: $3,950 Buy It Now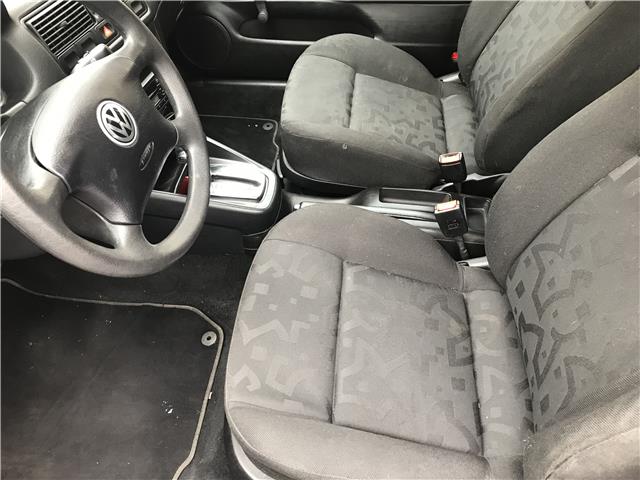 here is a super low mileage VW. starts right up and runs great. it has ONLY 22000 miles a rare find!!!!!!!!! engine and transmission run great. front end and exhaust are excellent. brakes and tires have plenty of life remaining. body and paint are excellent with only a few nominal chips or scratches that you would expect of a car this age.please open item description to view 80 pictures of this car! this car appears to have had some minor body work but it does run and drive straight. you can buy with confidence as a 1 month 1000 mile engine transmission warrantee will be included. the buyer pays shipping but we can recommend a shipper if you need one, we also provide airport pick up from JFK airport for fully paid winning bidders. if you need any further info call us at 929-227-6848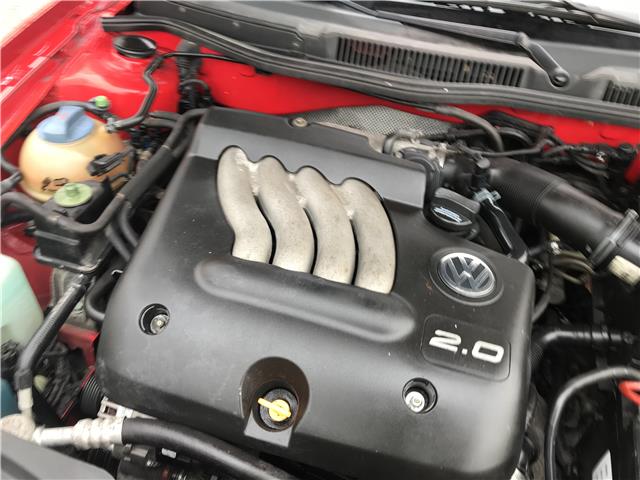 For a car with so few miles, I'm not really overwhelmed by the presentation. It doesn't look bad, but it also doesn't look appreciably better than most second-hand used Golfs. The ABA 2.0 liter inline-4 isn't a bad motor in the Mk.3, but hooked to the increased weight of the Mk.4 Autoblog accurately described it as "adequate, though not especially inspiring". It did return pretty good fuel economy and is pretty stout, but it certainly won't excite you. Last month I got to spend some time driving a 2004 Golf GLS 2.0. Having owned a '97 Mk.3 previously, I was reminded about the huge step up in quality with the newer chassis. VW took a bunch of the bits that worked really well in the B5 Passat and made it successful and planted them into the Golf and Jetta range. It moved the refinement of the build up substantially; step inside the Golf, and if you're familiar with the more upscale Passat it immediately seems the same. I say 'seems' because once on the move it was obvious that the Mk.4 was built to a lower price-point than the Passat. It didn't feel as solid, it wasn't as quiet, and it certainly had a lot less power – and the one I drove was hooked to a 5-speed. There was also something intangible – it retained many of the driving aspects of my old Mk.3 Golf (not surprising, as the drivetrain was largely unchanged), but didn't feel as lively as the Mk.3. It was like running into an old high-school friend at the market; he was still wearing the same 'Zeppelin' shirt, but he'd put on a few pounds, had a cubicle job at eCorpratech to afford his substantial mortgage in West Suburbiaville, started every sentence with 'My wife…' and was now toting around a kid with ruddy cheeks snot hanging from his nose. You sort of felt bad for him, as he seemed a bit pathetic.
So what's this car worth? Is the $3,950 ask outrageous? On the positive side, a basic model like this has very little to break; manual windows, manual seats, no sunroof, etc.; electrics can be problems on a nearly 20 year-old Golf, but they're all missing here. Surprisingly too I have a comp; I took a look at a last-year Mk.3 1998 Golf with only 17,000 miles in May of 2017. Oddly it was the same situation; nice color, but very low spec and an ABA hooked to an automatic:

That car sold for just of $4,100. On that alone it would seem that the ask is in-line here. But I have a nagging suspicion that the Mk.3 is more desirable to the VW crowd than a basic Mk.4 like this right now. Though I think the ask here might be about $1,000 high, still opportunities like this don't come along every day and some Mk.4 build enthusiasts could look at this as the ideal clean slate.
-Carter