Warning!
This post is in our archives. Links in this post may have been updated to point to similar cars available to bid on eBay.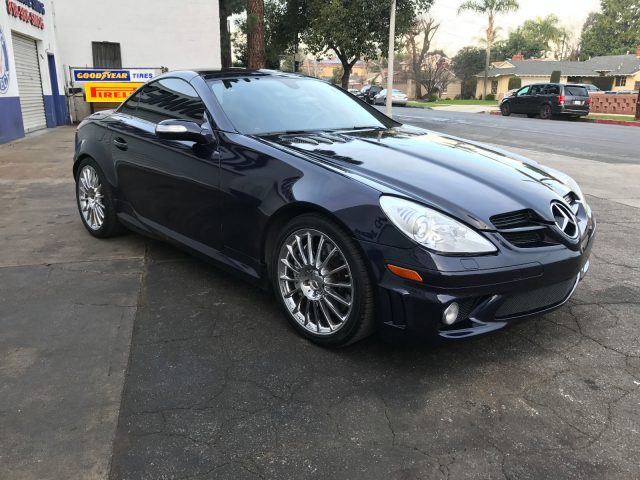 The Mercedes-Benz SLK usually doesn't get a lot of love from enthusiasts and I totally understand why. The first generation was a competition with the BMW Z3 to see how cheap they can build a small roadster made completely of flimsy plastic. Speaking of those two cars, it brought back fond memories of playing Need for Speed: High Stakes on my computer back in 1999. I blame that game as well as Need for Speed III: Hot Pursuit for my European car addiction. But back to the SLK and the lack of second-hand attention these attract. The second generation R171 was a big improvement over the first generation, but the front end clip had a strange pig nose look that turned off a lot of people. The interiors were still a bit disappointing with lots of plastic and sub-par materials from what you'd expect from a proper Mercedes roadster.
Now in the tradition of post-2000 Mercedes, they sent this car off to AMG to make it fast and make it expensive. What came back was a little Mercedes with big everything. Big engine, big wheels, big brakes and of course quad exhaust tips. Mercedes stuck with the tried and true 5.4 liter V8 M113 that made 360 horsepower and 380 lb·ft of torque. Keep in mind this is in a car that weighs a little under 3,400 pounds. Mercedes officially said this little SLK will get to 60 mph in 4.9 seconds but some magazines had these hitting them in the 4.5 range. Now that some of these AMGs are hitting their teenage years, what should you expect to pay for one of these mini-rockets? Lets find out.
Year: 2005
Model: SLK55 AMG
Engine: 5.4 liter V8
Transmission: 5-speed automatic
Mileage: 125,280 mi
Price: $14,990 Buy It Now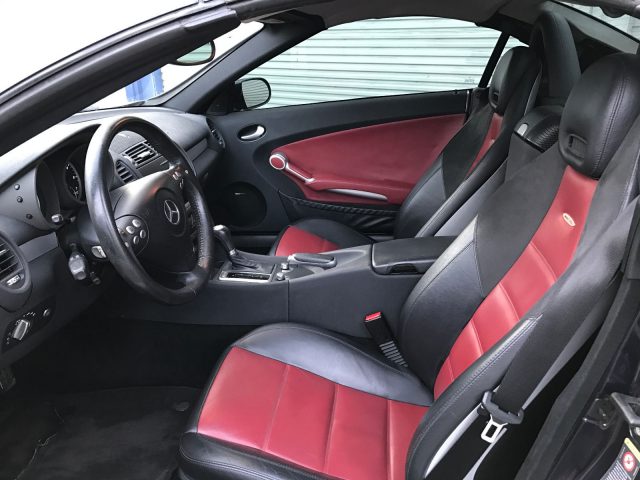 2005 Mercedes Benz SLK55 AMG for sale!
Very well kept
Clean title
Fully loaded with options
Vehicle has been fully serviced and tuned up recently
All services have been completed accordingly
All original Mercedes Benz books/manuals are included as well as both keys

Services completed within the last month;
1. Valve cover gasket replaced
2. Replaced all 16 spark plugs
3. Replaced ignition wire set
4. Replaced two breather hoses
5. Full synthetic oil change
6. Replaced hardtop cylinder/fluid
7. Replaced Engine air filter set
8. Replaced AC cabin filter
9. Replaced serpentine belt
10. Replaced front left lower control arm
11. Replaced transmission fluid
12. Replaced four tires with original Mercedes Benz Pirelli Pzero Nero A/S tires
13. Performed four-wheel alignment

Please feel free to email/call me with any questions or concerns!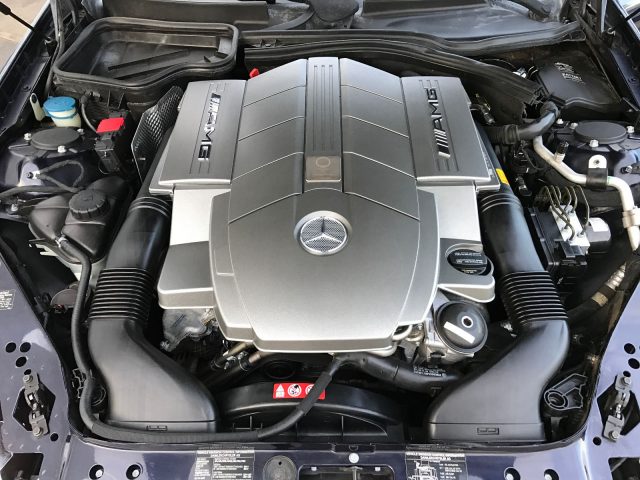 This specific 2005 looks to be one of the better 12-year old Mercedes you could buy. It looks very clean and most importantly has a ton of recent maintenance and repairs that puts my mind at ease if I was in the market for the R171. Inside, you can see the interior isn't the greatest thing ever, but it's clean and functional. The red inserts on the seats and door cards is a little odd, but isn't not the worst color combination with the blue exterior paint.
The price for the SLK55 is a mere $14,990 which in my opinion is a ton of value for Mitsubishi Mirage money. This was a $65,000 car new which isn't surprising to anyone if you are here reading this, but I think the real question is where is the bottom for these cars? Will eventually these hit $10,000 or lower? I'm not sure where the end will be since we are entering a territory where there is a flood of AMG cars out there that all a dozen or more years old. If you were thinking about a SLK55, these cars are pretty robust outside of issues with the power hardtop which can get expensive very fast if something goes fast. Otherwise, if you want a little roadster that is very fast but not all that practical, a SLK55 AMG could be a great buy.
– Andrew