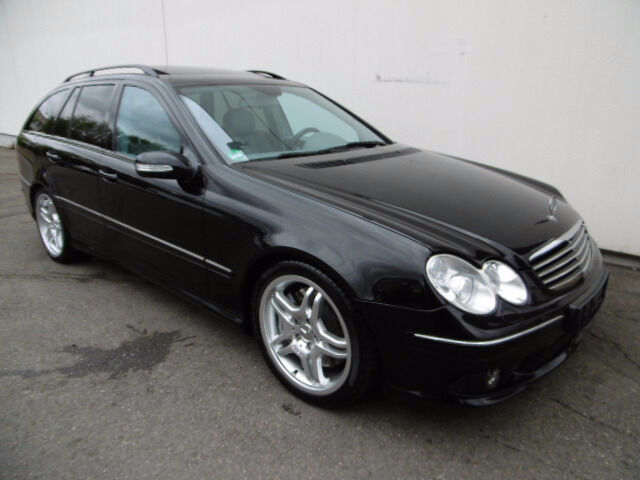 I don't think a lot of people saw this coming, but the Mercedes-Benz AMG estates from the mid-2000s are firmly holding their values. The results don't lie, none have traded hands under the low $20,000 range that I can find and most are above $30,000. Great news if you own one, maybe not so great if you want to buy one. Although if the values keep holding strong, I guess buying one isn't the worst idea ever as you are basically parking your money. However, there is another way to get your big V8 AMG wagon fix if you don't want to pony up $30,000.
The only W203 worth buying, the C55 AMG, actually was made in wagon form in 2005 and 2006. They didn't make many of them, less than 2,000, and exactly zero came to the United States. Not exactly a common car to find and even less so as it is rumored a lot of them went to Japan and other Asian countries. However, you can still find a handful for sale in Germany at any given time and they actually look pretty darn cool. We just have to wait until 2030 to import one to the United States. Canada however, get your chequebooks ready!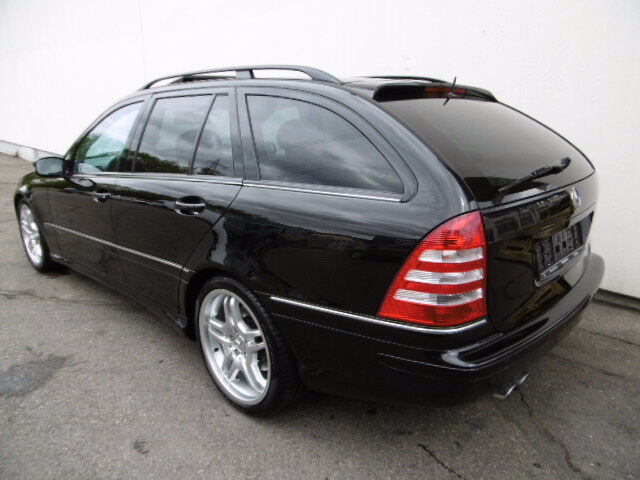 Year: 2006
Model: C55 AMG Estate
VIN: WDB2032761F868202
Engine: 5.4 liter V8
Transmission: 5-speed automatic
Mileage: 190,000 km (118,060 mi)
Price: €14.999 ($16,808) Buy It Now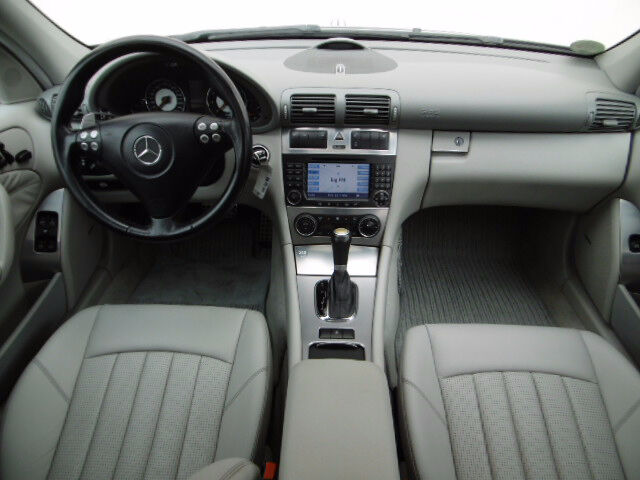 A very nice and well-maintained vehicle from 1 HAND Gaugeless checkbook maintained Last inspection was at 173,664 KM
EURO 4 CATALYTIC THEREFORE FREE TRIP IN ENVIRONMENTAL ZONES THANKS TO GREEN ENVIRONMENTAL PACKAGE
GERMAN VEHICLE WITH GERMAN VEHICLE PAPERS
NO SMOKING VEHICLE
CONDUCTED CONDITION TECHNICAL LIKE OPTICAL
TOP COLOR COMBINATION EXTERIOR IN 040 BLACK AND INTERIOR IN GRAY WITH TOP TOP EQUIPMENT
CHASSIS NO .: WDB2032761F868202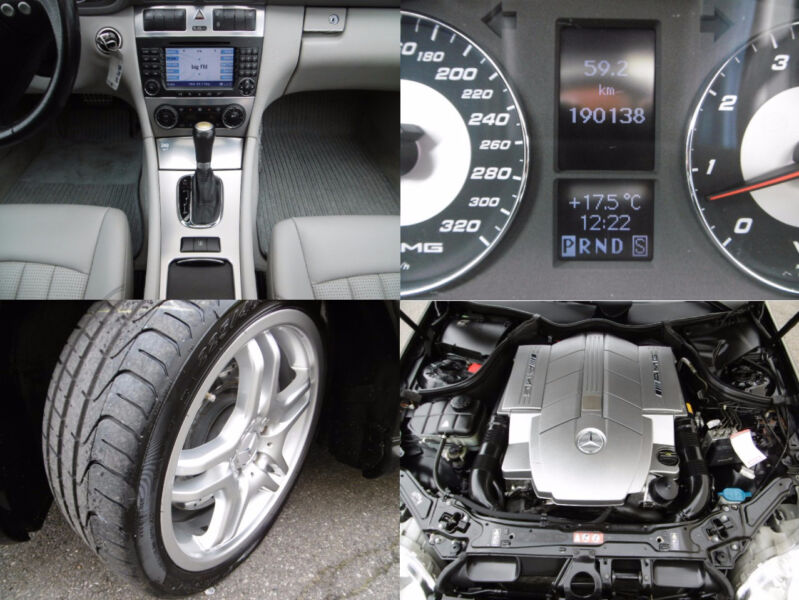 I hate on the W203 pretty hard and deservedly so, but I am all about these. I think the longer nose fitted to the C55s to fit the M113 engine works really well with the long roof and is finished off great with the split 5-spoke wheels. The quad exhaust lets everyone know you are packing something as well as the massive brakes. This example is badgeless, so the stealth is extra factor is really there and unless you took a really close look at this car, you'd think it was just an old wagon. Everything is totally the same from the regular C55 sedan, so maintenance and upkeep is nothing crazy and much less the supercharged and finicky E-Class versions. If you wanted a diet E55/E63 estate, this is what to get.
As you might of guessed, these do carry a premium over the sedans, but not nearly as crazy as the Es. €14.999 ($16,808) is the asking for this car with 118,000 miles and dare I say that is a good deal. It would take a lot to keep me away from one of these if they made it to the US but I'm guessing they wouldn't be the same price as this one as this one because I wouldn't be alone in wanting one. So if you are one of our Canadian readers, be on the lookout for these next year. However you probably won't see them in the winter.
– Andrew