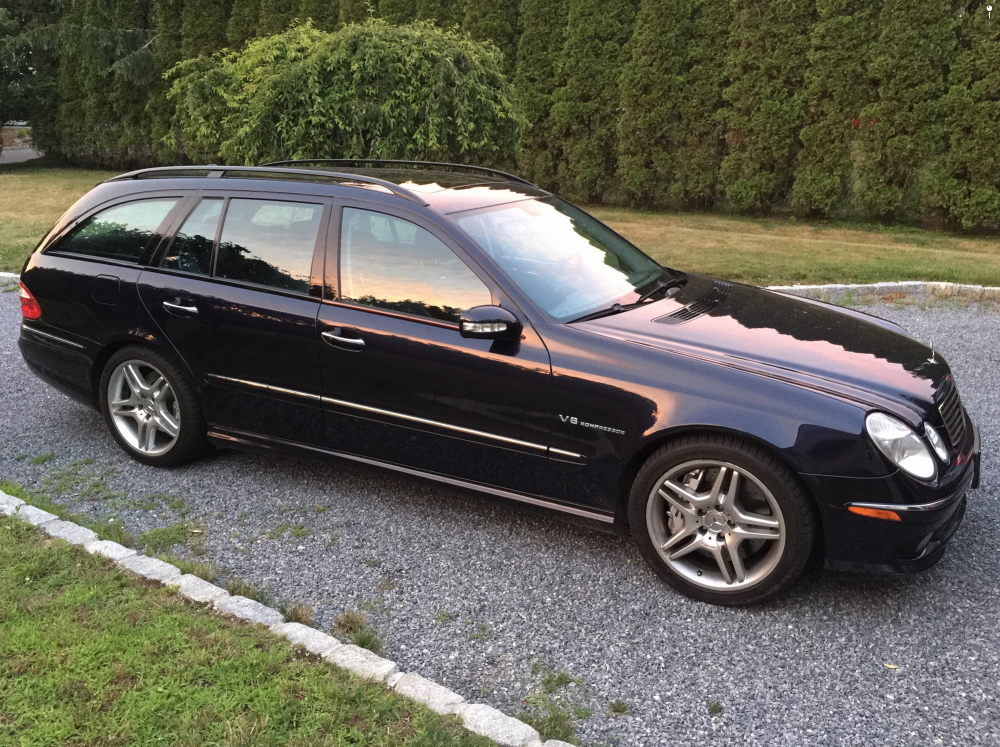 During my daydreams I always try to run through my head what relatively modern Mercedes-Benz is going to desirable and collectible in the near future or beyond. I've racked my brain plenty of times and the list I always come up with usually isn't very long. It is not like there are not a bunch of good cars out there, but almost every one of them is a mass-produced vehicle that was made to be the best for the first few years then discarded quickly for whatever is new. That is how the entire car business is now and I don't think it is going to change any time soon. It is even more true with newer AMG cars because their astronomical running costs just don't make it feasible to keep long-term. Of course, there are exceptions to everything and one of those exceptions is the W211 E55 AMG Estate. The combination of the M113K in an estate body, which everyone seems to love, has proven to be one of the most desirable Mercedes of the past dozen years or so. It isn't just because it is a wagon, because AMG keeps blessing the US market with these super wagons, but rather it is reasonable enough to live with when it comes to repairing and maintaining this estate. Thus, demand stays high, prices stay high and you have a vehicle that will go down as a young classic. This 2006 up for sale in New York is just one of these examples and given its price and mileage, is probably a pretty good deal.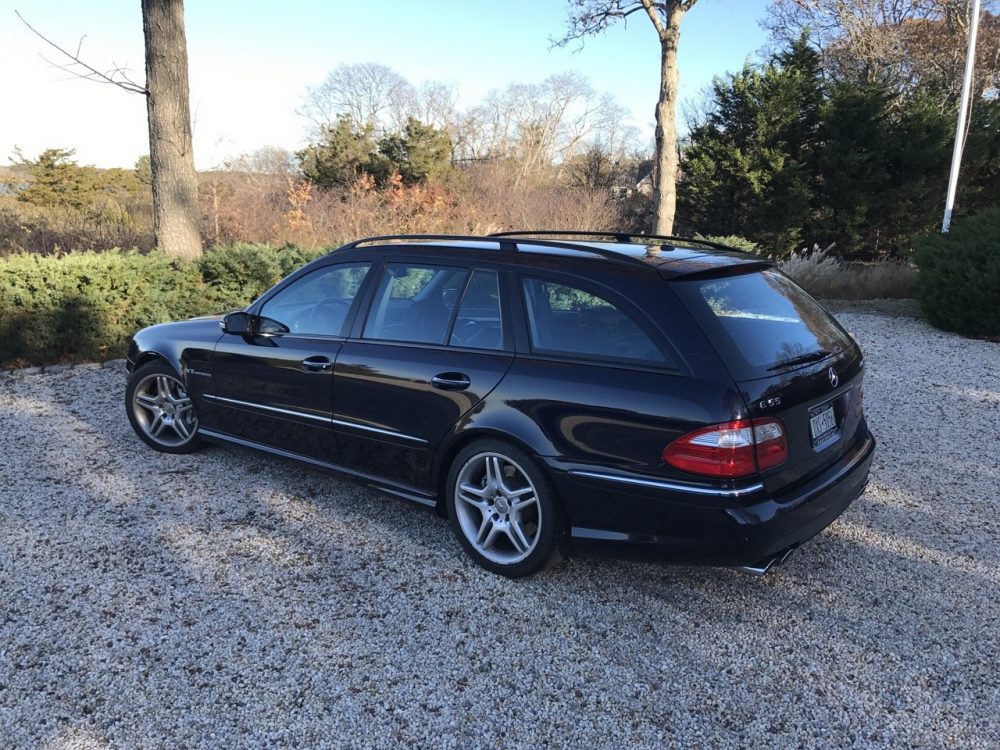 Year: 2006
Model: E55 AMG Estate
VIN: WDBUH76J06A972413
Engine: 5.4 liter supercharged V8
Transmission: 5-speed automatic
Mileage: 56,000 mi
Price: $35,000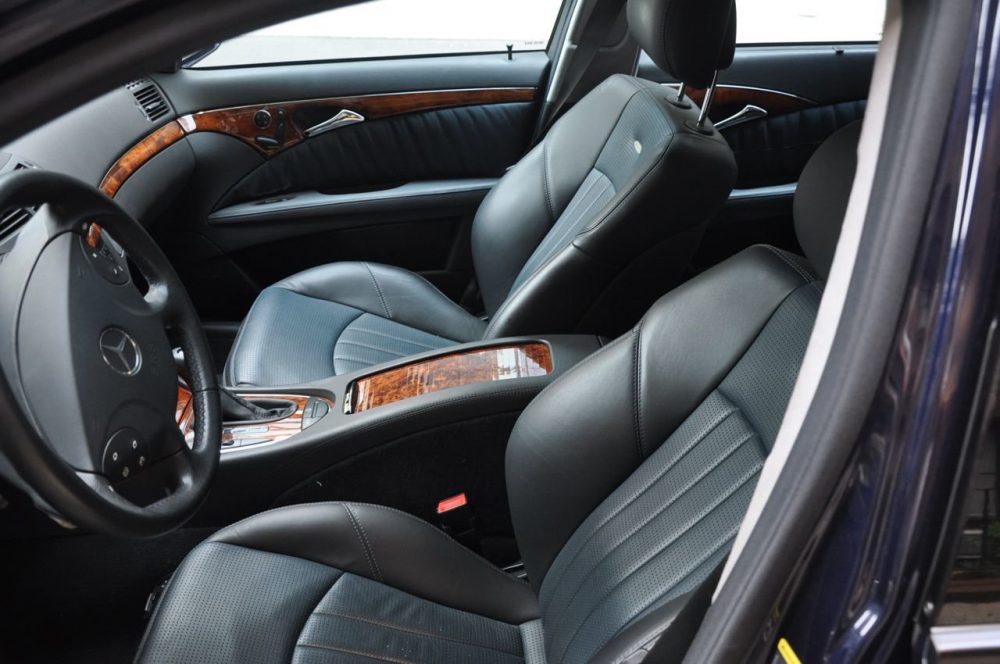 Capri Blue (dark blue) E55 Wagon for sale with 56k miles. For sale for $35,000.

Excellent condition with only a few minor paint chips.

No smoking family, garaged indoors, serviced only by Mercedes. Tires in good condition.

Just had it super-detailed.

Blue interior. Kids 3rd row seating.

If your reading this, you probably know what this is already…one of the lowest mileage 2006 E55 wagons out there.

Based in NYC. Can show in Manhattan or Long Island.

Originally purchased from Mercedes Larchmont with about 4k miles. I believe they bought it from Mercedes USA where it was used for a few months as a Mercedes executive car. I've owned it since. Only reason I'm selling is that I got an FF, which makes it a bit redundant.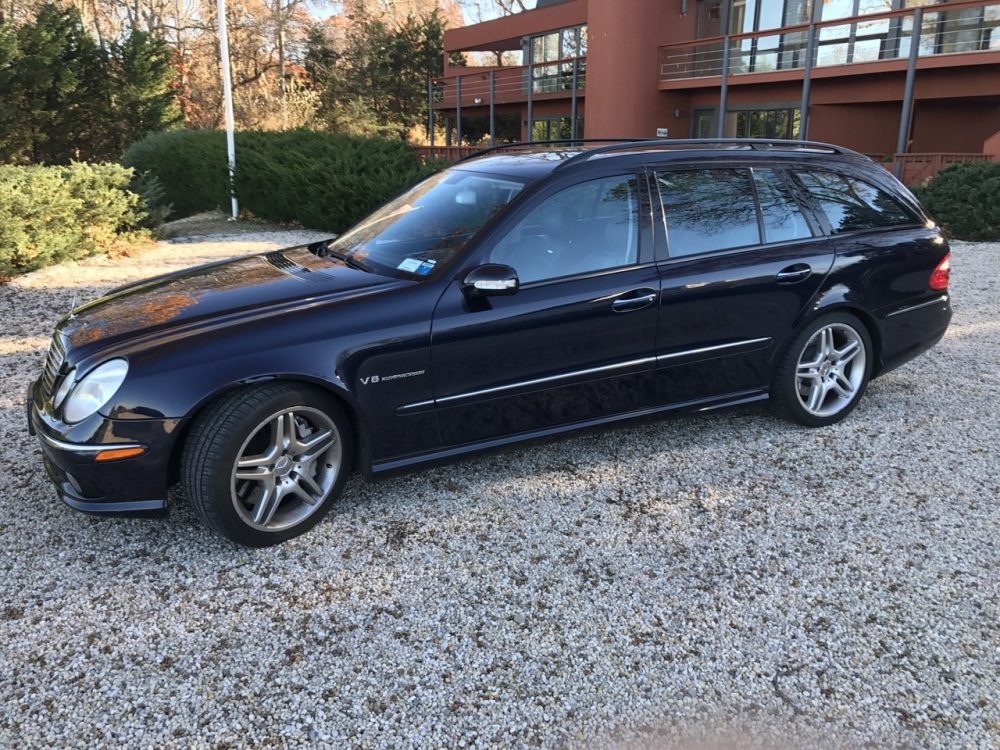 This example painted in Tanzanite Blue Metallic with blue leather and burred walnut trim looks really nice from the photos that are provided. In my opinion, these wagons just have the perfect look which is not too aggressive, but just enough small touches that you know this isn't just a regular old family hauler. Like I mentioned earlier, the real key with these cars is the M113K, which can be modified to make a ton of power, but won't break the bank to own and can actually be fixed without much trouble from an experienced DIY'er. Don't get me wrong, the new W213 E63S Estate that does 0-60 mph in 3.3 seconds is an amazing car, but you aren't working on that thing on a Saturday afternoon in your home garage. This 2006 is reasonable enough to do almost everything by yourself and if you have the Mercedes diagnostic software, probably can do everything by yourself. The just 56,000 miles covered is really low for these cars as most people that bought them and used them liberally as daily drivers. The owner selling this replaced it with a Ferrari FF, so I can understand why he is moving it along.
The asking price of $35,000 is in the ballpark for what kind of money these are bringing. Examples with around 100,000 miles usually sell for between $25,000-30,000, so it isn't unreasonable for the slightly higher asking price given the low miles. People who buy these aren't doing it by accident and seek these out specifically because it is what they really want. I don't think the owner will have a tough time finding a buyer for around that price and judging by the response to the listing for the car, it won't be long until this one finds a new home.
– Andrew