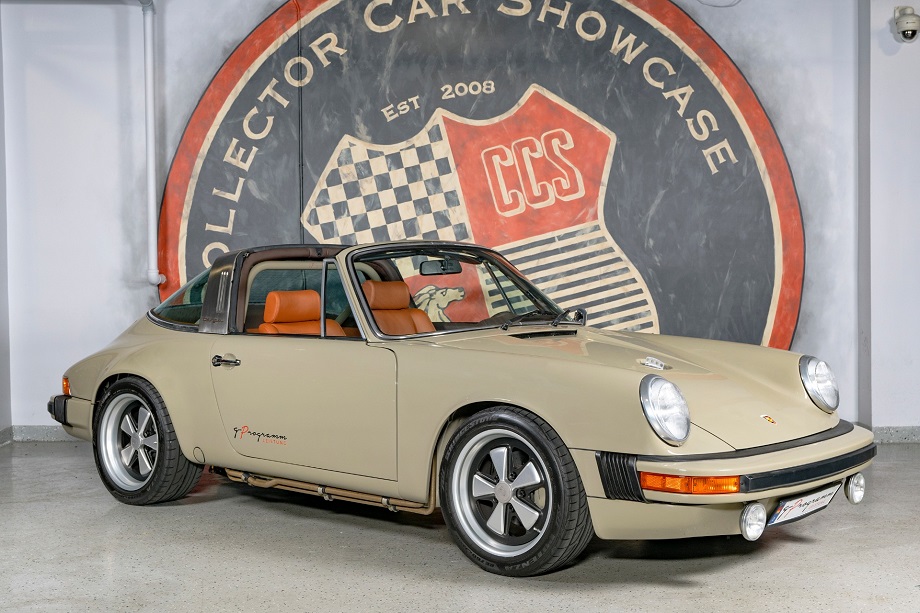 I sort of stumbled into this 911, but I'm very glad that I did! I had come to this dealer's website looking for information on a 911 I'd seen listed on one of the various classifieds. As it turns out I hadn't even been looking for that 911 either, but rather was on a completely different search. But that's another story. Anyway, the 911 I was seeking more information on apparently has sold since it no longer is listed. But my eyes immediately were taken in by this one and just look at it!
We can't really call this a backdate, because it isn't a backdate though it certainly exists in that restomod/backdate universe of 911s. This is a 1979 Porsche 911SC Targa that's basically been enhanced in pretty much every way. The exterior mostly remains as any other 911SC would look. It hasn't been widened and it remains a short-hood. But it was stripped to bare metal, all parts of the body and frame were reconditioned as needed, various areas were stiffened, and a roll bar was integrated and painted to match the exterior. I'm not exactly sure what color this is, but it looks quite good. Really the only exterior cues to really tell you this 911 is a little different are the round fog lamps and the center-exit exhaust. It's an attractive looking car and I'm sure would attract plenty of notice. But it is the interior and the engine where things really begin to take shape.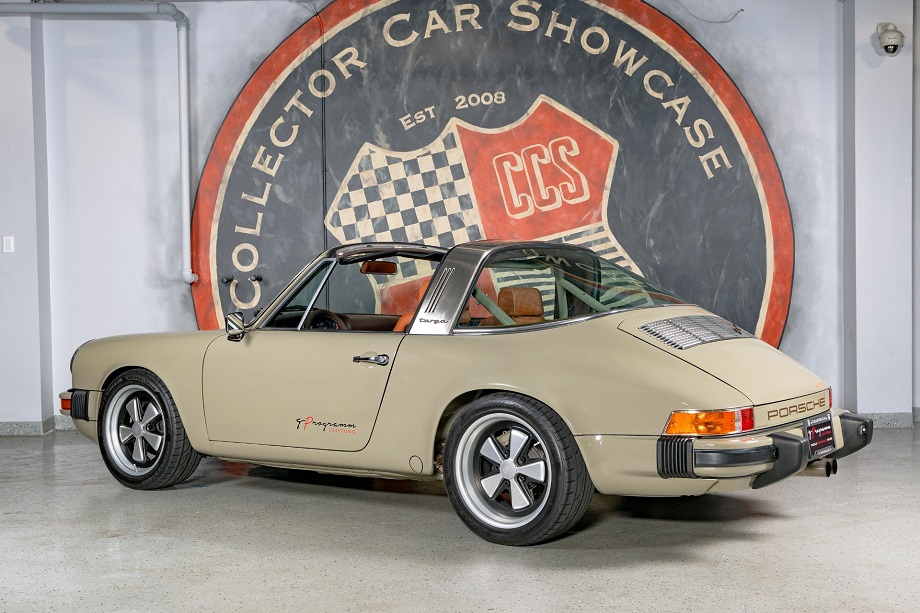 Year: 1979
Model: 911SC Targa
VIN: 9119211480
Engine: 3.4 liter flat-6
Transmission: 5-speed manual
Mileage: 4,154 mi
Price: Inquire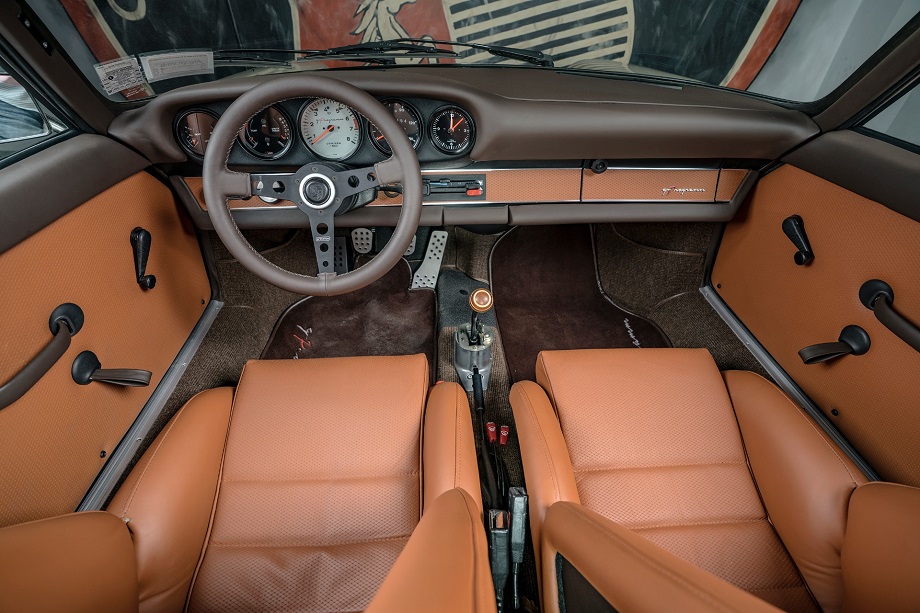 1979 PORSCHE 911 GPROGRAMM TARGA
CALL FOR PRICE
MILEAGE: 4154
TRANSMISSION: MANUAL
VIN: 9119211480
STOCK: 1459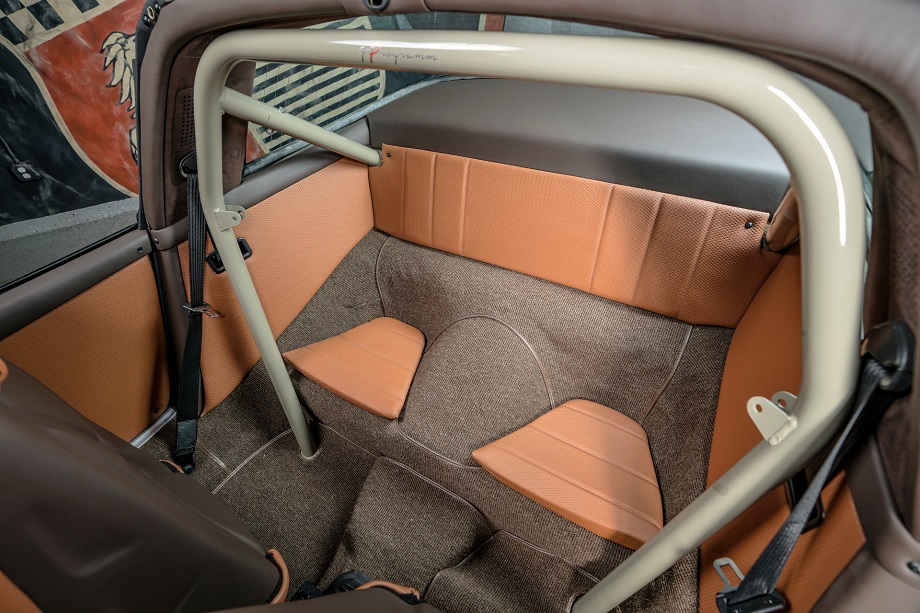 The seller has provided effectively no information about this 911 so I had to do a little googling. The company responsible for this build is called GProgramm, which focuses on restorations of G-body 911s like this one, and is one with which I'm not at all familiar. Judging by GProgramm's website I believe they are in some fashion related to this dealer. Regardless, they're bespoke in the way Singer is, but they don't take things to quite the extremes that Singer does. And they use the 911SC rather than a long-hood converted 964. There are differences.
The engine is a fully built version of the original SC engine, with options for expansion to either 3.2 or 3.4 liters. I'm not sure which this one is. One of the articles about the company quoted power output at 350 hp, which is a pretty substantial increase over the 180 hp found on a SC when it left the factory! I'd imagine that output is based on taking advantage of all the options GProgramm offers so some cars may end up with less. Suspension options are similar and can either be a tuned version of the standard suspension or an upgraded setup through GProgramm itself. Upgraded brakes are borrowed from the Boxster. From what I can gather – and from what we see with this 911 – options for the interior are wide ranging and intended to suit the desires of the owner. It doesn't have the vintage modern look that we find in a Singer, but rather looks like a really well done version of the original SC interior itself. The one in this Targa looks great, looks well executed, and fits the personality of the new car quite well. The end result is intended to integrate each aspect of the build into a coherent whole and looking at the one here it looks like they've done a good job.
I don't know how many of these builds exist; the various magazine articles all appear to show the same three cars (this one included) and their website shows a fourth. We also don't know the specific details of this build, though I assume that information would be readily available to serious buyers. The price? According to those magazines it's around $200K with obviously some variability based on the selected options. So these aren't a Singer, though they come in at a few hundred grand cheaper than a Singer. Nonetheless this looks like a pretty neat 911. The market for six-figure, fully-restored and modified, classic Porsches isn't hugely robust, but for those who have the means and really desire the classic look and feel of a vintage 911 this seems like an interesting option to add to the pile.
-Rob