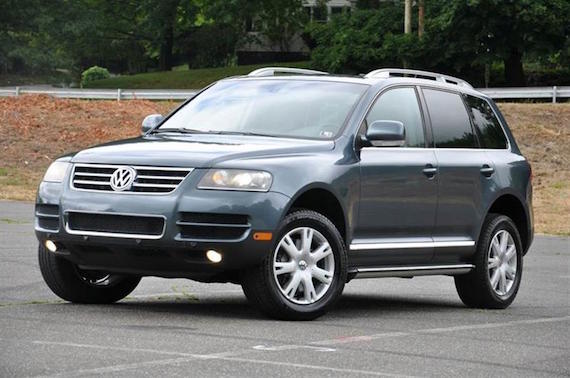 After spending a weekend riding around in a friend's Volkswagen Touareg with the V6 TDI engine, I came away impressed. If you read GCFSB on a regular basis, you'll know that I'm not a fan of SUVs, but this one is quite comfortable and has plenty of smooth diesel torque. Taking off from a standstill, I was rather impressed just how quick on its feet this truck was. I can only imagine what the power of four more cylinders in the same diesel format would bring. Thankfully, a few Touareg V10 TDIs made their way to the US market at a time when Volkswagen was throwing a lot of things at the wall to see what would stick. These experiments included in the Phaeton and the W8 engine that found its way into the B5.5 Passat. The Touareg V10 TDI was not a huge seller and gave way to the V6 TDI, but they were powerful enough to tow a Boeing 747. This 2007 Touareg V10 TDI for sale in Connecticut is perfect for those out there with heavy hauling demands.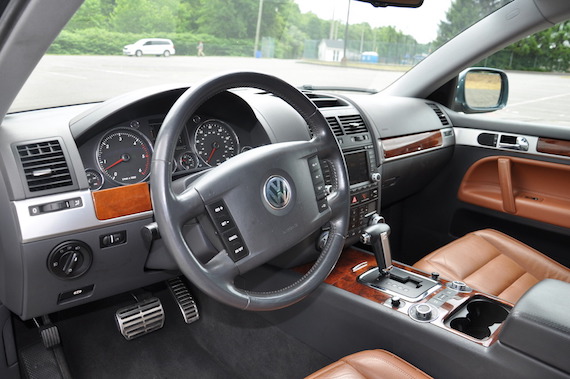 Year: 2007
Model: Touareg V10 TDI
Engine: 5.0 liter turbocharged V10 diesel
Transmission: 6-speed automatic
Mileage: 143,227 mi
Price: Reserve auction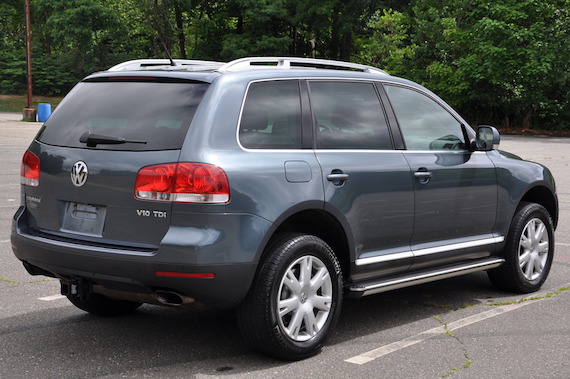 For sale we have a 2007 Volkswagen Touareg TDI V10 AWD. This truck was a recent trade in PA for a newer car. The truck runs and drives like new. Under the hood she features the reliable twin turbo 5.0 L V10 turbo diesel engine. The motor is very healthy and it fires right up HOT or COLD with no issuing- pushing 310 HP and a Whopping 553 lb-ft of torque. The automatic transmission shifts smoothly thru out all the gears with no delays and the truck drives amazing down the road. he front-end is nice and tight. The air suspensions goes up and down as it should with no issues. The inside is very clean and in great shape. The outside body is also very clean. There are no check engine lights on dash no service reminders no stories.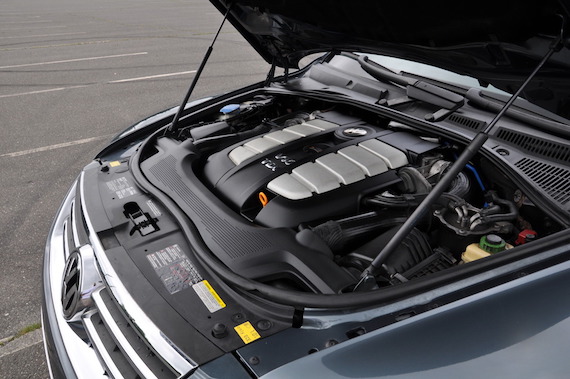 With mileage approaching 150,000, you would have to have some nerve to go all in on this truck. Major servicing requires the engine to be pulled, leading to Ferrari levels of maintenance costs. However, at no reserve, someone could have a crack at getting a real torque monster for cheap. We can sit here and debate just how unrealistic it would be to run such a truck, but this Touareg is so much more interesting than anything VW currently offers to US customers. While the company is busy licking its wounds from the diesel emissions scandal, it wouldn't surprise me to see sales drop over the next two years as enthusiasts grow bored with the vanilla offerings and pine for the days when VW gave its fans what they wanted: more choice.
-Paul