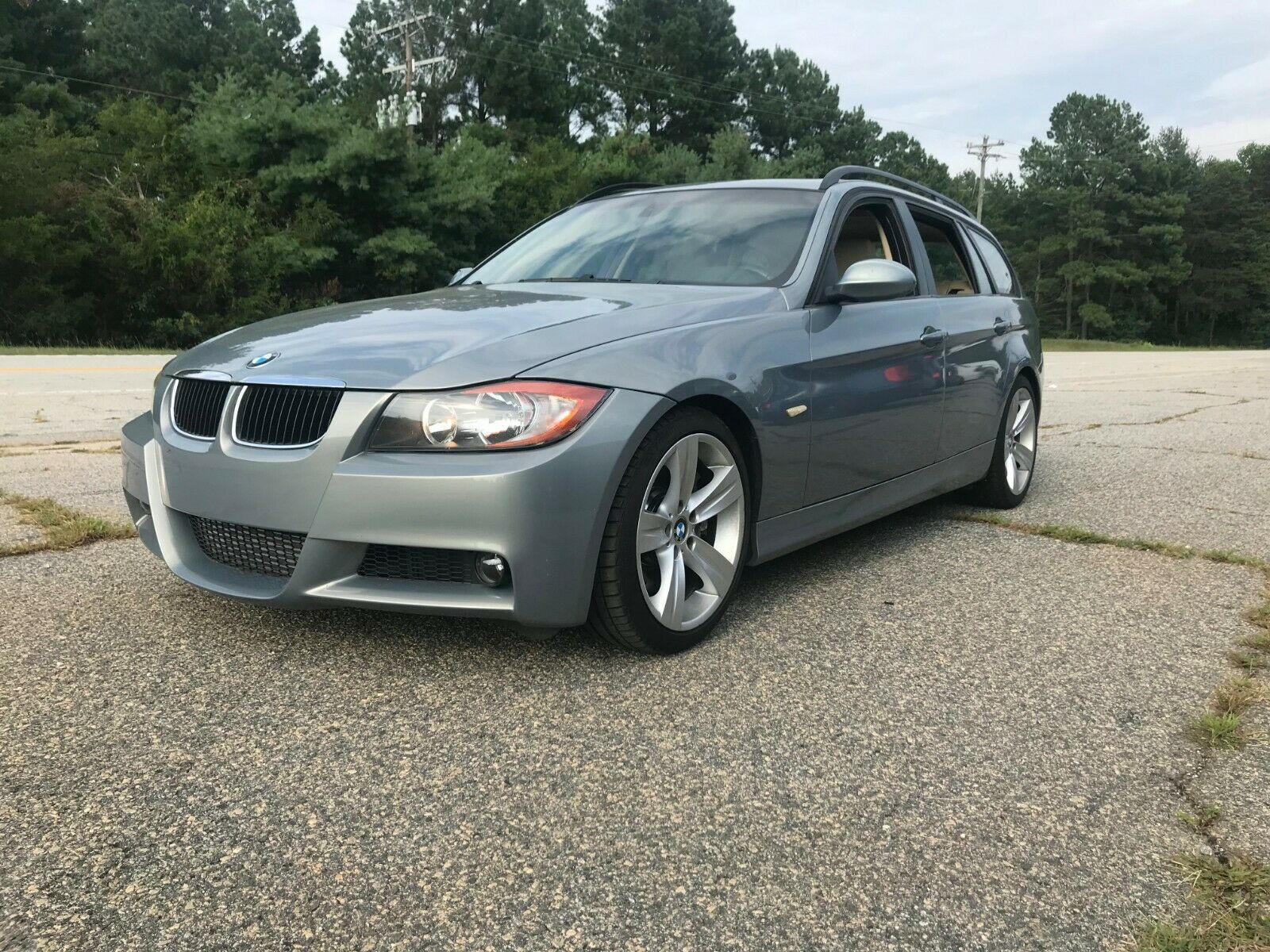 While traditionally Audi held the reigns in the U.S. fast wagon scene and there's news that could resume with the return of the RS6, more recently it's been rival BMW who has offered enthusiasts a dose of quick 5-doors. Like Audi, BMW had two flavors of wagons in the 2000s; the 5-series Sports Wagon was dropped for the U.S. after 2010, but did breifly offer a turbocharged inline-6 that could be mated to a 6-speed manual. The 3-series Sports Wagon still soldiers on in the market today and you can find a few at dealers, but the bad news is that it, too, has been removed from its ever shrinking fan base. On top of that, BMW never offered the top-tier motors with the 3, and more recently even gave up on the signature manual option. These are dark days, my manual-loving friends.
Luckily for us, though, that hasn't stopped some individuals from saying 'why not?' and combining the best attributes of BMW's sportier Coupes with their versatile wagon:
Year: 2008
Model: 328i Sports Wagon
VIN: WBAVS13598FV95109
Engine: 3.0 liter twin-turbocharged inline-6
Transmission: 6-speed manual
Mileage: 115,000 mi
Location: Greer, South Carolina
Price: $21,000 Buy It Now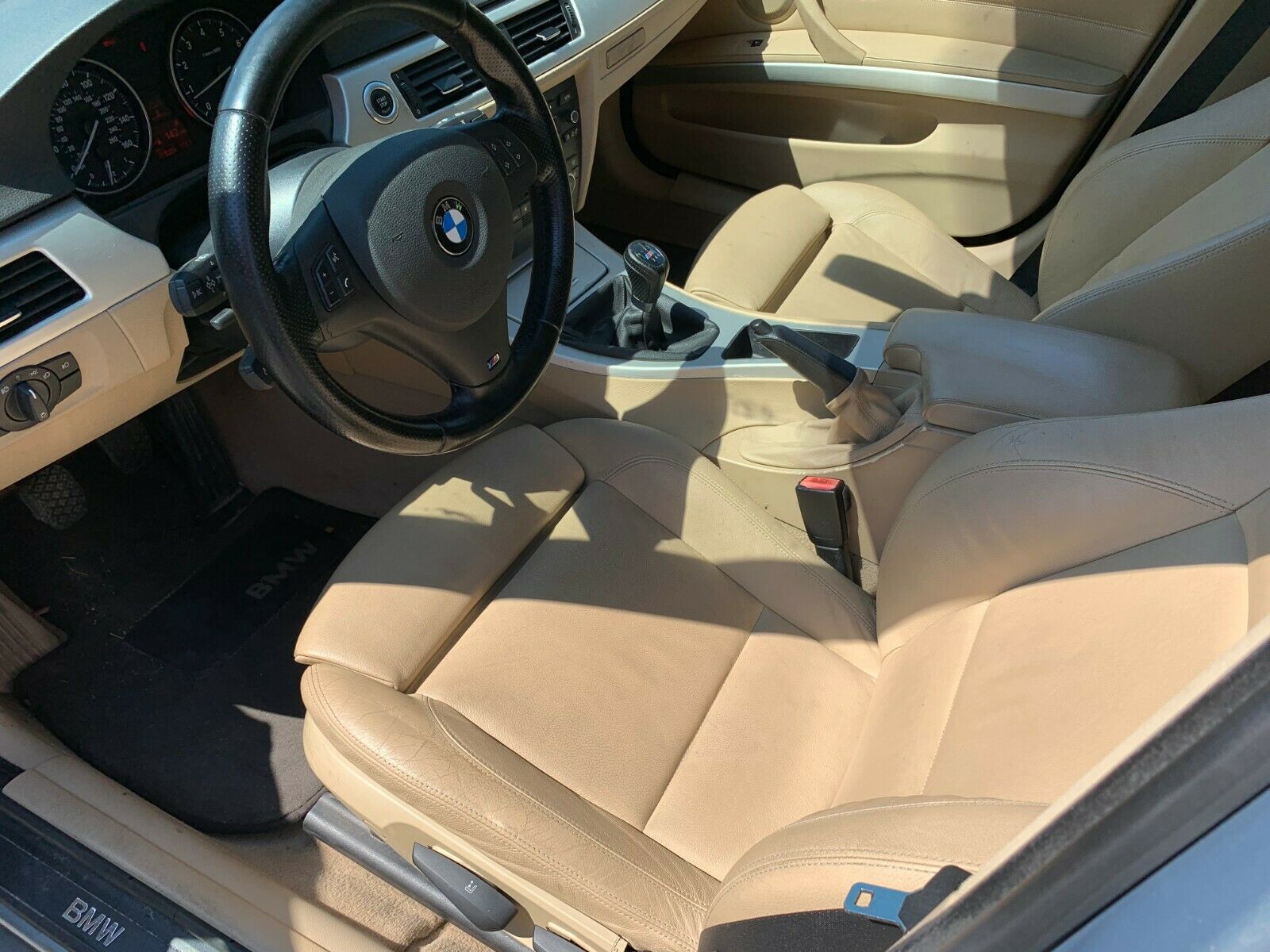 SELLING MY N54 SWAPPED 2008 328I WAGON 6MT. PURCHASED THE CAR WITH 109K MILES AND PUT ABOUT 4K MILES ON THE N52 ENGINE. RECENTLY SWAPPED IN THE N54 AND IT HAS BEEN A VERY FUN CAR. HAVE OTHER PROJECTS COMING UP SO DON'T HAVE TIME TO EVEN DRIVE THIS CAR, PLUS ALREADY HAVE ANOTHER N54 E91 THAT I DAILY. YOU WILL NOT FIND ANOTHER TOURING E91 WITH THIS ENGINE FOR SALE HERE IN THE STATES. HAS PURE STAGE 1 TURBOS, VRSF 7 INCH INTERCOOLER, VRSF OUTLET, AND BLOW OFF CHARGE PIPE.

THIS CAR DOES HAVE A SALVAGE TITLE, I ORIGINALLY PURCHASED IT FROM INSURANCE COMPANY. HOOD, RIGHT FENDER, RIGHT HEADLIGHT AND BUMPER WERE REPLACED.

THE SWAP ITSELF WAS PLUG AND PLAY WITH SOME PROGRAMMING. THE INTERIOR WAS NOT STRIPPED DOWN TO REDO THE WIRING. ALL INTERIOR WIRING IS ORIGINAL. ENGINE, TRANSMISSION, AND SUSPENSION WERE SWAPPED OVER FROM A 2008 335I COUPE WITH SAME MILEAGE AS THIS E91 ORIGINALLY HAD, ONLY COUPLE HUNDRED MILES DIFFERENCE. DME UPGRADED TO MSD81.

NON REFUNDABLE $500 DEPOSIT.

IF YOU HAVE ANY QUESTIONS, JUST EMAIL ME.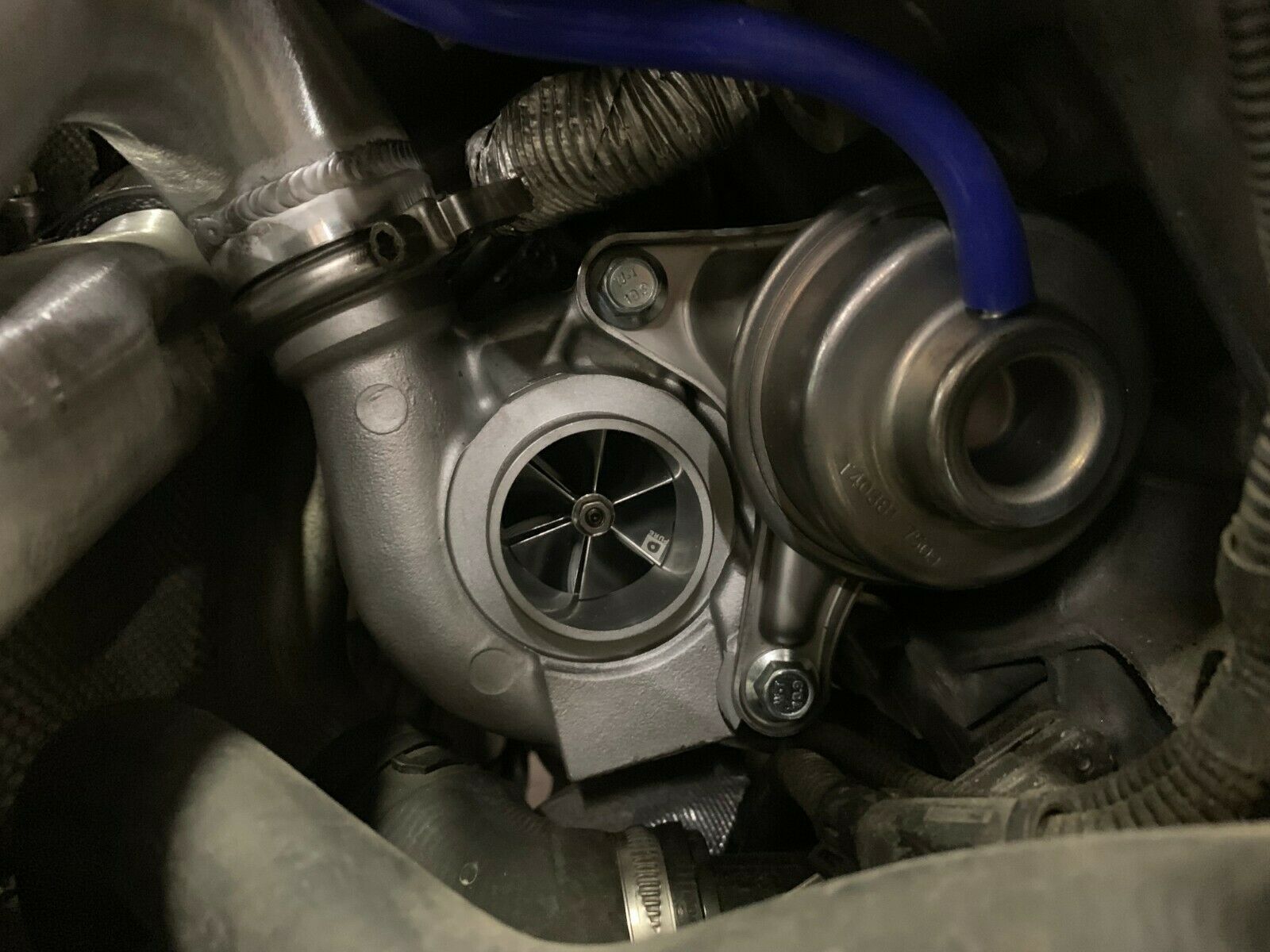 This car was already a pretty rare bit of kit because it's VIN breaks down to an original, rear-drive 6-speed 328i Sports Wagon. According to the production numbers I found, just 75 manual rear-drive (VS13 designation) E91s were brought in to the U.S. between 2007 and 2008. This one was apparently badly damaged and ended with a salvage title, but the rebirth looks to have been worth the effort. It's a bit strange that the seller claims they replaced the transmission as well, but there we have it – a twin-turbocharged N54 mill was plucked along with the transmission and suspension to create a 335i Sports Wagon. The N54-equipped cars were conservatively rated at 300 hp/300 lb.ft of torque stock, a healthy upgrade over the N52K rated at 215 hp/199 lb.ft stock. The Style 189s and low ride height hint that this isn't your usual 328i, but then little else does. Inside the car wears manual sport seats – not noted by the seller, but it also looks like they were swapped as the car's VIN doesn't disclose a Sport Package option. In fact, this car was a pretty low-spec car, since it also doesn't have an iDrive screen, instead relying on the multi-function display for error readouts. Having had both, this is the configuration I'd take 11 years on. It also appears they swapped the M-branded steering wheel at the swap time, too, and the replacement front and rear bumpers are pre-LCI M-Sport units – a nice, subtle upgrade.
The car appears to be a seamless transformation and the N54/6-speed really ups the fun quotient. Arktis Metallic is a cool color-changing shade outside and the light-toned Beige Dakota looks very good. The sport seats, M-wheel and other 335i bits that were added are fantastic especially when combined with the lower-spec model. And it appears that the seller did other maintenance – like front brakes – though not disclosed. The only real downside is the price of $21,000, at which point you could probably build one of these yourself for less. But if you want a turn-key neat and fast rear-drive wagon, they don't come much cheaper or more stealthy than this!
-Carter