For a much love as I give all the Porsche GT and Turbo cars, very rarely do I look at the standard 911 Carrera. Rightfully so as those headline-capturing GT and Turbo cars can basically go toe-to-toe with any car in the world and hold their own, but that certainly doesn't make the base 911 any less good. This is especially true on the 991 chassis. The lowly base 911 is hardly that. It came in at a respectable 350 horsepower and a choice between the 7-speed PDK gearbox or a 7-speed traditional manual transaxle that was a world-first at the time. A 0-60 run needed just 4.4 seconds and this all could be done in a package tame enough to drive 365 days a year with no fuss. The price wasn't cheap however as the base 991 started at $83,000. I wish I could put "started" in size 84 font as stuff you think would be standard can easily tack on another $10,000 without even realizing it. Got to have those 14-way sport seats, after all.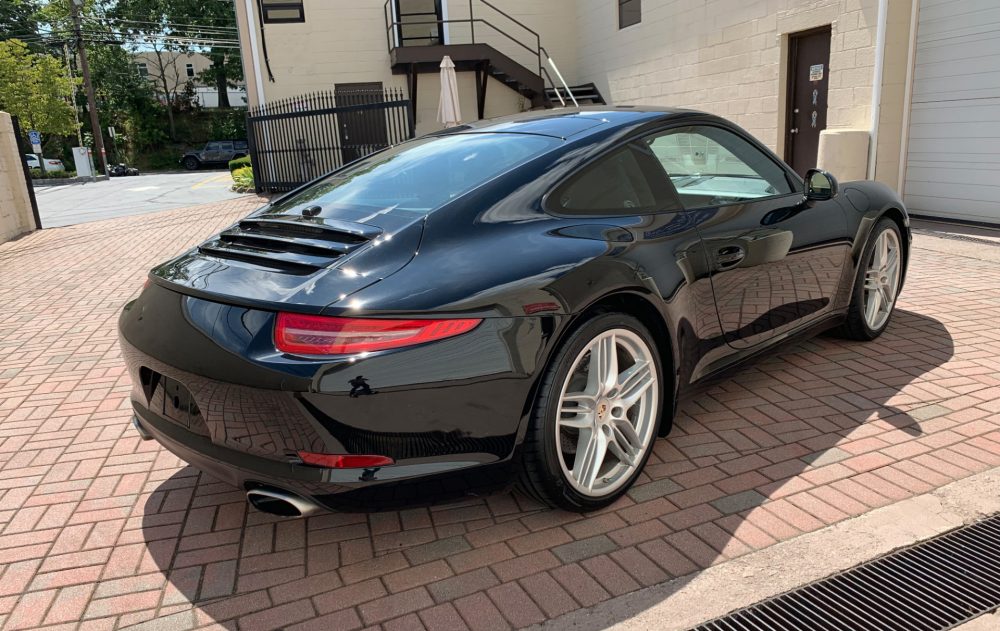 Year: 2012
Model: 911
VIN: WP0AA2A93CS106185
Engine: 3.4 liter flat-6
Transmission: 7-speed Doppelkupplung Automatic
Mileage: 29,918 mi
Location: Hasbrouck Heights, New Jersey
Price: $56,499 Buy It Now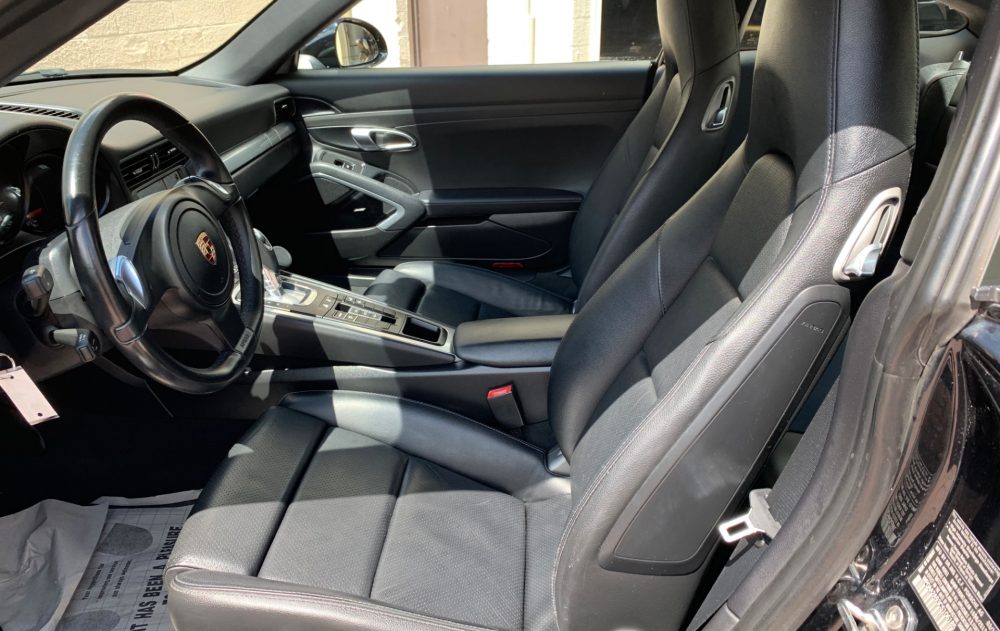 Stock #: 10442
Exterior Color: Black
Interior Color: Black
Body Type: 2DR
Transmission: Automatic
Fuel Type: Gasoline Fuel
Engine: H6 3.6L
Title Condition: Clear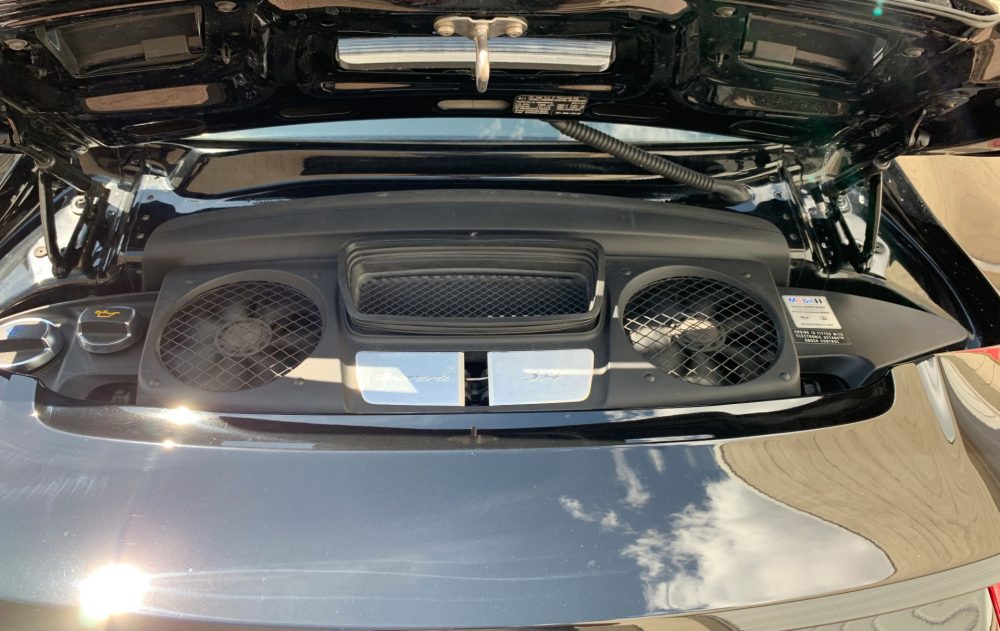 It's crazy to think the earliest 991 cars are eight years old now and production is now over on them. The good news is this still looks like a new 911. You could easily fool people into thinking this car was a 2019 and it cost you the $95,000 it originally stickered for. The exterior isn't dated at all and even the interior has aged very well. This specific example up for sale in New Jersey has just 30,000 miles on it and for being a black eight year-old car, looks pretty good. The 20″ SportDesign wheels look fresh and the Porsche Dynamic Light System not only keep you seeing better, but has a design that is classic 911. Reliability has been actually really good on these cars. Sure, it's no Lexus, but what do you expect with a 911? Everything I've run across says that these are holding up fairly well considering what they offer and the horror stories from past generation 911s. (I'm looking at you 996 IMS cars)
The price for this car is just over $56,000, which is quite fair. I think maybe it has to do with black on black is never anyone's top choice when picking out a 911, but these early 991.1 base Carreras are now hovering in the high-50s and low-60s depending on options. Even if you have an extra $5,000 you maybe be able to sneak in a S, but the base model is no disappointment at all. If you want a modern 911 that is daily driver capable, can't go wrong with the 991 in my eyes.
– Andrew