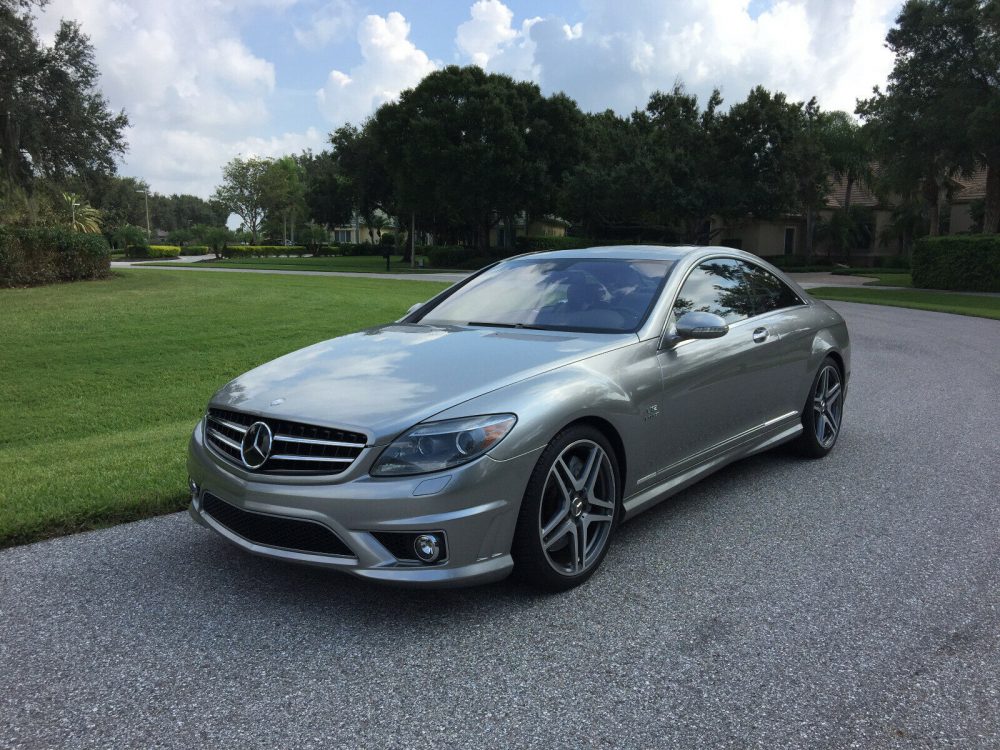 File this one under "never knew it existed". Probably for good reason too, since Mercedes-Benz only ever made 40 of them. This is a 2008 Mercedes-Benz CL65 AMG 40th Anniversary Edition meant to commemorate the 40th anniversary of AMG. It was designed by the specialists of the AMG Performance Studio, which means it has absolutely no mechanical difference from the standard CL65 AMG. What it does have differently, is Alubeam Liquid Metal paint, AMG exclusive brown premium leather upholstery with diamond-pattern stitching, some 40th Anniversary badging, and a special "One out of 40" commemorative badge atop the central COMAND control stalk. Don't we feel special now?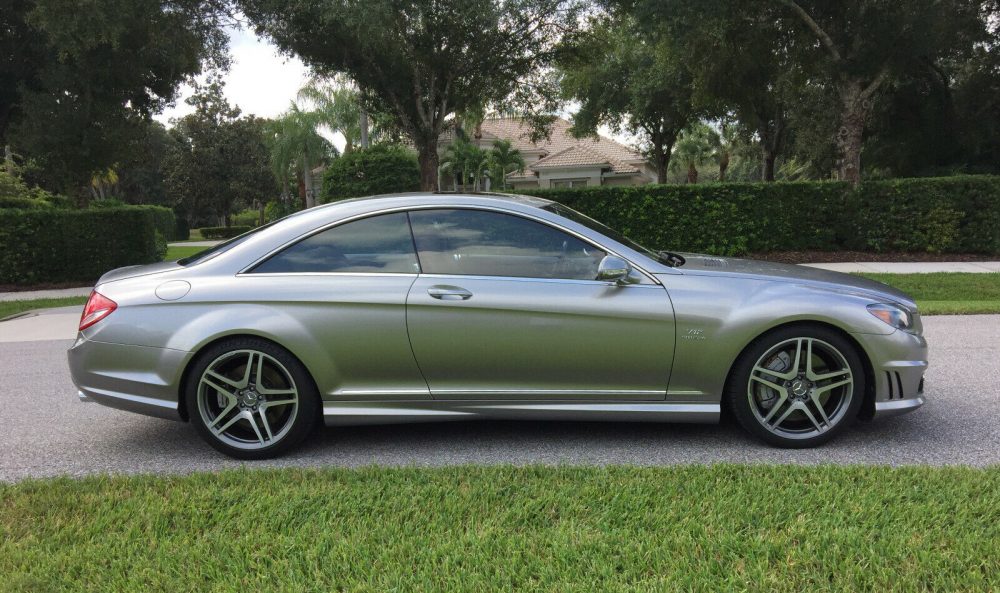 Year: 2008
Model: CL65 AMG 40th Anniversary Edition
VIN: WDDEJ79X48A010179
Engine: 6.0 liter twin-turbocharged V12
Transmission: 5-speed automatic
Mileage: 46,016 mi
Location: Sarasota, Florida
Price: $70,900 Buy It Now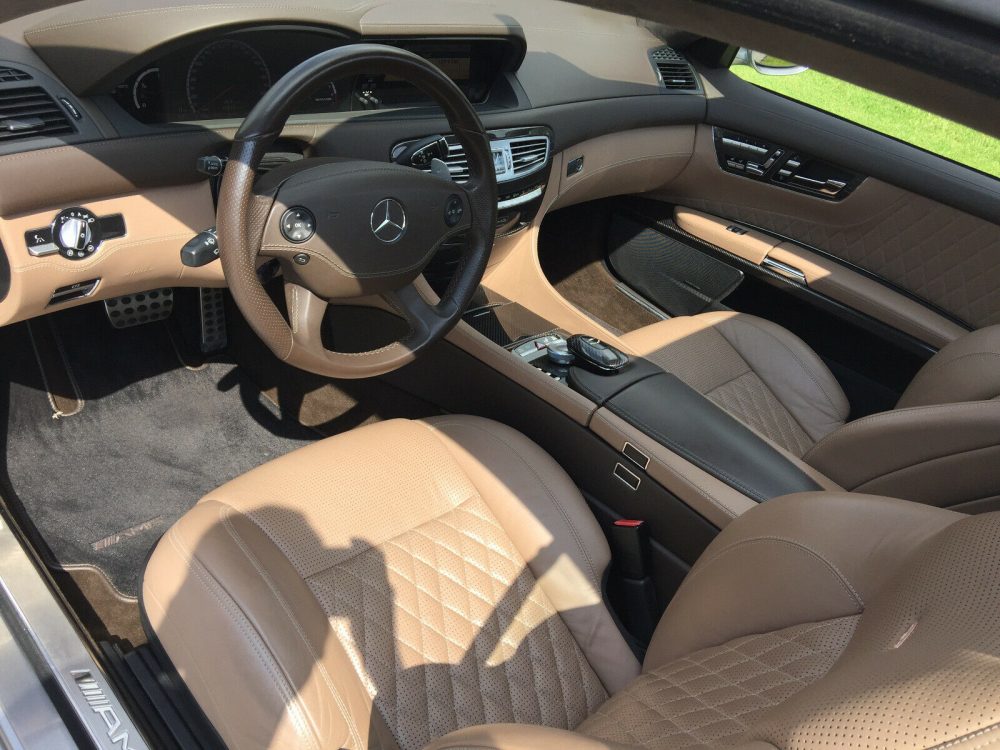 Extremely Rare, Top-of-the-Line, Mercedes-Benz CL65 AMG, 40th Anniversary Edition (One of only 40 Produced Worldwide, of which only 20 of them were shipped to U.S.), finished in Exclusive AMG ALUBEAM SILVER LIQUID METAL with Brown Exclusive Leather, Carbon Fiber Trim, 20″ AMG Wheels & "One of 40 – 40th Anniversary" Badging. Climate-control garaged, drives & performs like new (agile, luxuriously comfortable & very powerful – and now AMG 65's are no longer produced), well maintained & driven average of under 4,000 miles per year. Very Highly Collectible & all but fully depreciated at Buy It Now price. Original MSRP of $298,000.00 Original books & records and an original 4-color sales brochure of the 2008 CL-Class are included.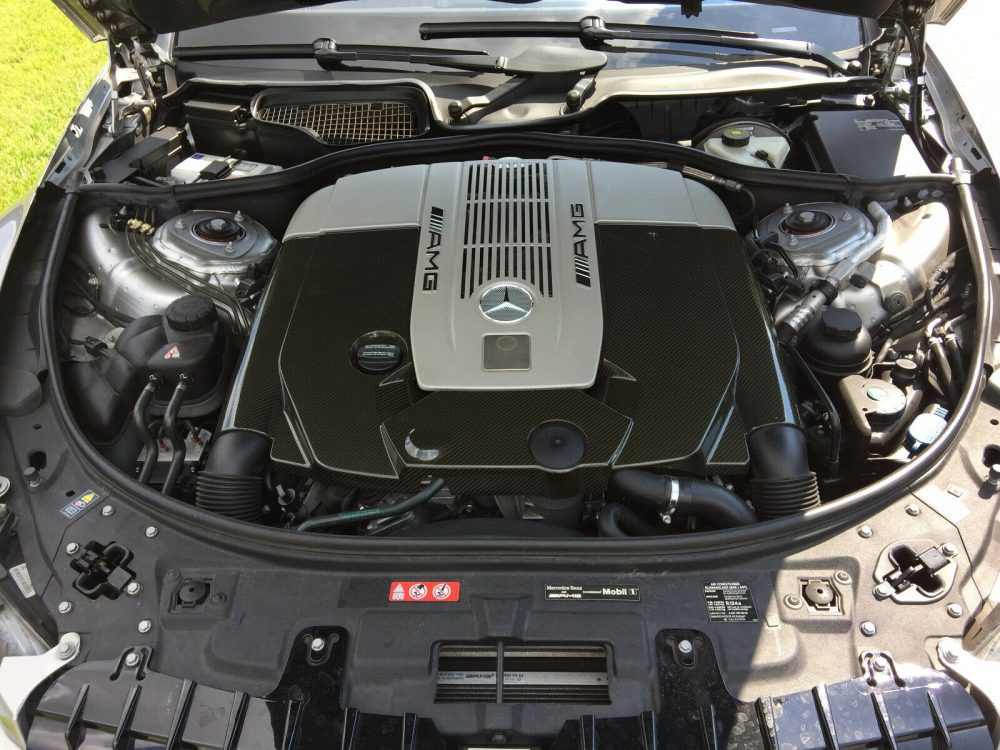 Of the 40 of these cars made, 20 of them came to the United States. Doing the math here on the number of countries that sell Mercedes-Benz vs who received these, I think it says a lot about how Americans feel, and more importantly buy, these "special edition" cars. I think the Alubeam Liquid Metal paint is cool and the wild interior with loads of carbon fiber is also fun, but this not some kind of collectible car that is going to increase greatly in value. This one in Florida has over 46,000 miles, so deep into "used car" it is.
The asking price of nearly $71,000 for this car seems crazy when a comparable non-40th Anniversary Edition is literally $30,000 cheaper. The interesting thing is that these M275 AMG cars seem to be holding their value better than I thought, so picking up a 2007 CL65 AMG for $11,000 probably isn't ever going to happen. However, that doesn't mean that a made-up special edition with some fancy paint or leather is at all a smart buy. People who buy these cars in the first place want the latest and greatest, and a 12 year-old CL is far from it.
– Andrew