Update 11/11/18: This M3 Sedan is listed as sold at $16,500
Looking towards the future and what may be a potential classic can be pretty difficult. Cars like the M2 and M4 are still on a relatively steep depreciation curve, so although they're pretty new you're also buying knowing you're immediately loosing money. Similarly, as cars like the E36 and E46 head upwards in value, you either have the money to jump on board or nice examples will soon be out of reach for you.
In the middle lies the E9X. Following on the heels of the popular S54-equipped model, BMW needed to step up its game. That step came in the move from 6- to 8-cylinders, as BMW Motorsport GmbH created 80% of a S85 V10. With over 400 horsepower on tap and 295 lb.ft of torque, the S65 represented a healthy increase over the S54. As with the E46, a Convertible (E93) and Coupe (E92) version were available, but BMW also reintroduced us to the M3 Sedan.
In my eyes, these are the ones to get. The M3 Sedan is quite a bit more rare than the Coupe; 5,867 were sold versus 15,997 2-doors. Of those, over 50% were either Jet Black, Jerez Black or Alpine White – so one with a bit of color is always great to see. Here we have one of the 483 pre-LCI Silverstone Metallic (A29) Sedans with NDH2 extended Novillo Fox Red leather and the all-important third pedal: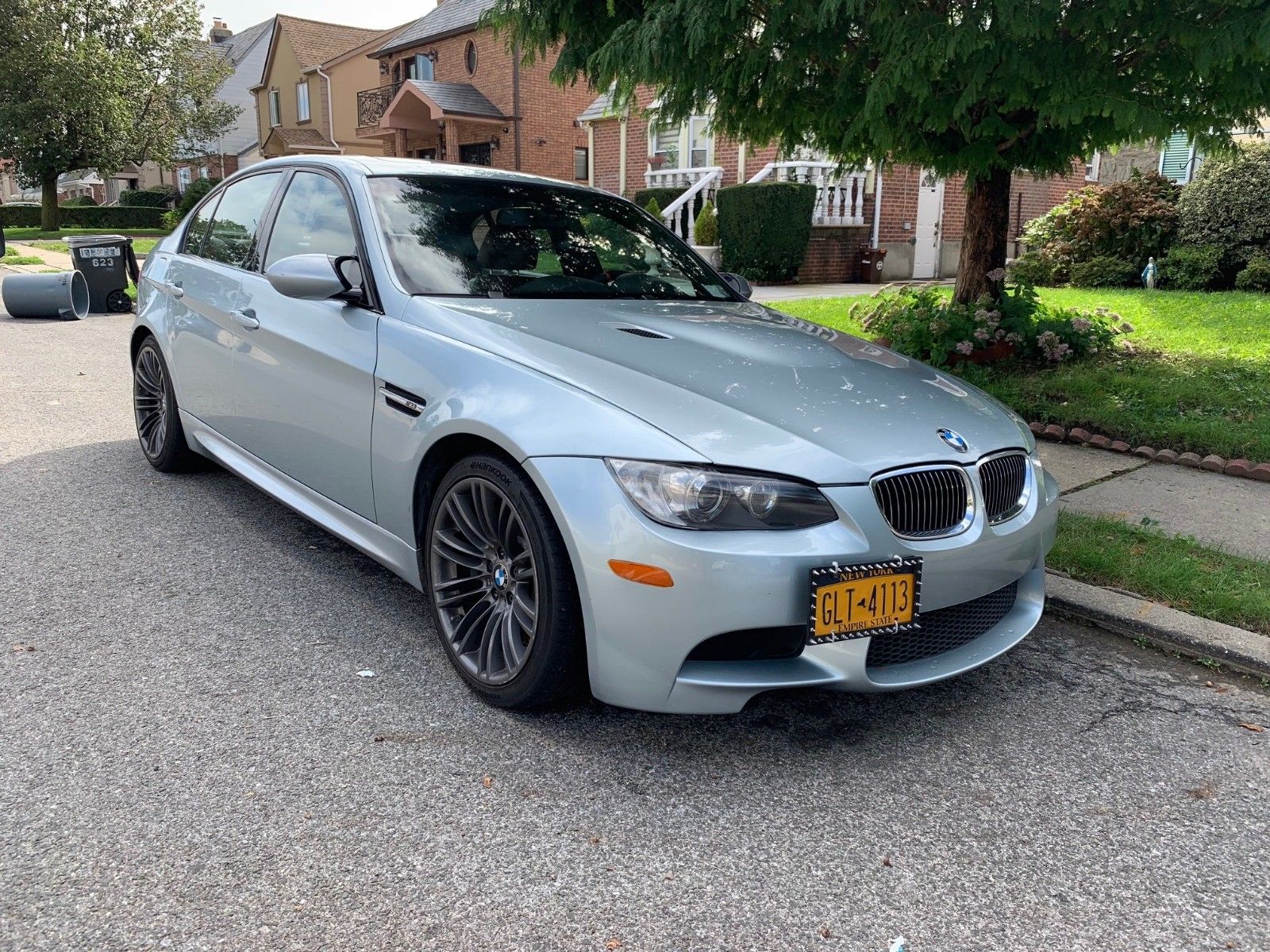 Year: 2008
Model: M3 Sedan
VIN: WBSVA93548E041205
Engine: 4.0 liter V8
Transmission: 6-speed manual
Mileage: 113,121 mi
Price: Reserve Auction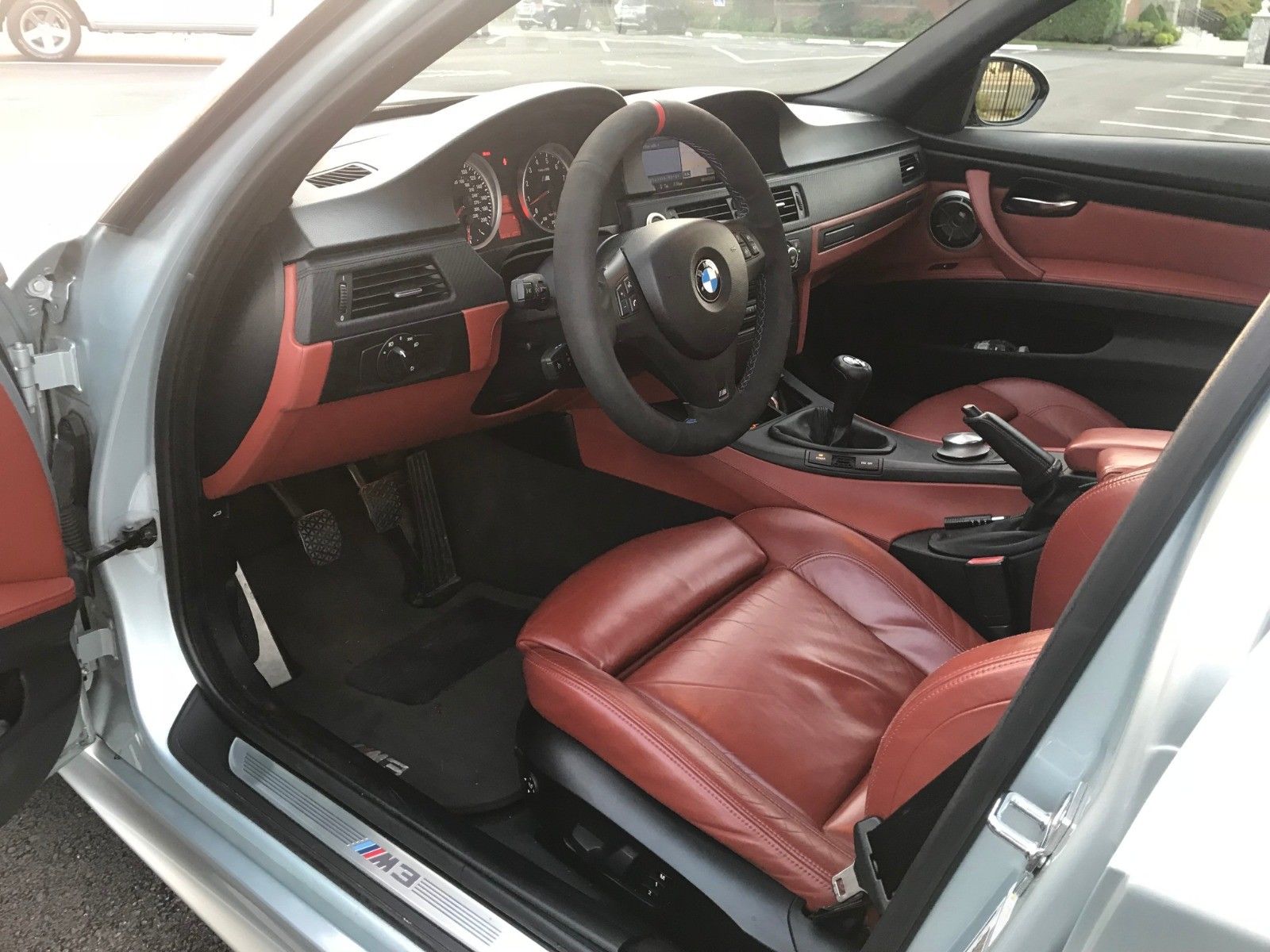 SELLING MY 2008 BMW M3
SILVER ON SAHKIR ORANGE INTERIOR
HAS 113K MILES
CLEAN INTERIOR AND EXTERIOR
HAS A FEW SCRATCHES ON REAR BUMPER, HARD TO TELL ON PICS.
COMPLETELY STOCK NO MODS EVER DONE TO VEHICLE
6 SPEED MANUAL TRANSMISSION
AS IS
NO REFUNDS/EXCHANGES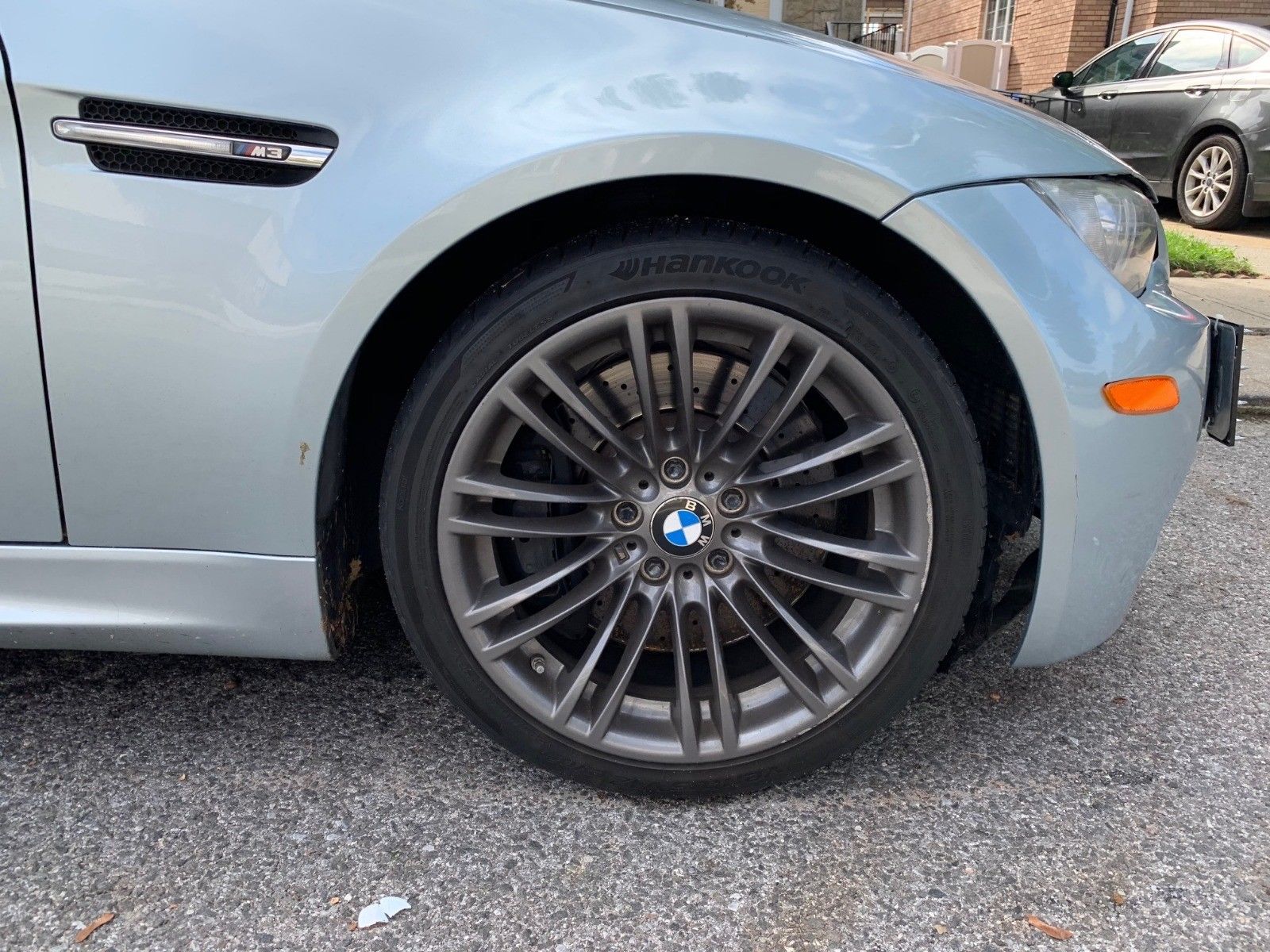 The seller claims the interior is Sakhir, but Sakhir wasn't an option on the E9x, and the color decodes to the extended Fox Red leather, so I'm going with that. It looks lovely here and gives a nice pop inside. Living with our E82 with Coral has reminded me how much prettier it is than my nearly all-black M3 to look at. Silverstone is a great color too, with complex tones appearing blue or greenish depending on the light. Produced in January 2008, it missed the cutoff later that year for the LCI changes which were mostly limited to LED taillights. Thankfully, the E90 M3 has a prettier nose than the standard E90 – integration of the kidneys and headlights is much better here than on a regular 3. Beyond the rarity of the Sedan and coupled with greater practicality, the integration of the rockers is much better, too. To me, the E90 sedan much more closely mimics the E46 and that's a good thing. Check out the awkward angle on the E92s from the side once and it's pretty hard to unsee.
Condition appears to be overall pretty good but I'd probably not call it outstanding. Certainly the car has been driven with over 100,000 miles, but then again it's also about to be 11 years old. The front bumper and perhaps the under-engine tray appear to have taken some impact along the way, and it's not wearing the most expensive tires out there. Worse, the S65 is a car you really need to worry about rod bearings on, and no indication of service is included here. On the positive side, it's claimed to be all-original and still wears the Style 220 wheels it came, and has avoided the addition of massive amounts of pointy carbon fiber most E9xs seemed to sprout after they left their original owners. The auction is reserve format so it's hard to tell what the seller is looking for, but a similar Coupe is on the market right now for $22,000. Lack of service history and higher miles will certainly limit the value of this car, and currently Sedans are valued and sought less than Coupes. KBB values this car at a max of $15,655 which is right where the bids are. If you could get it for $16,000- $18,000, though, it might be the most M3 your money can buy right now.
-Carter