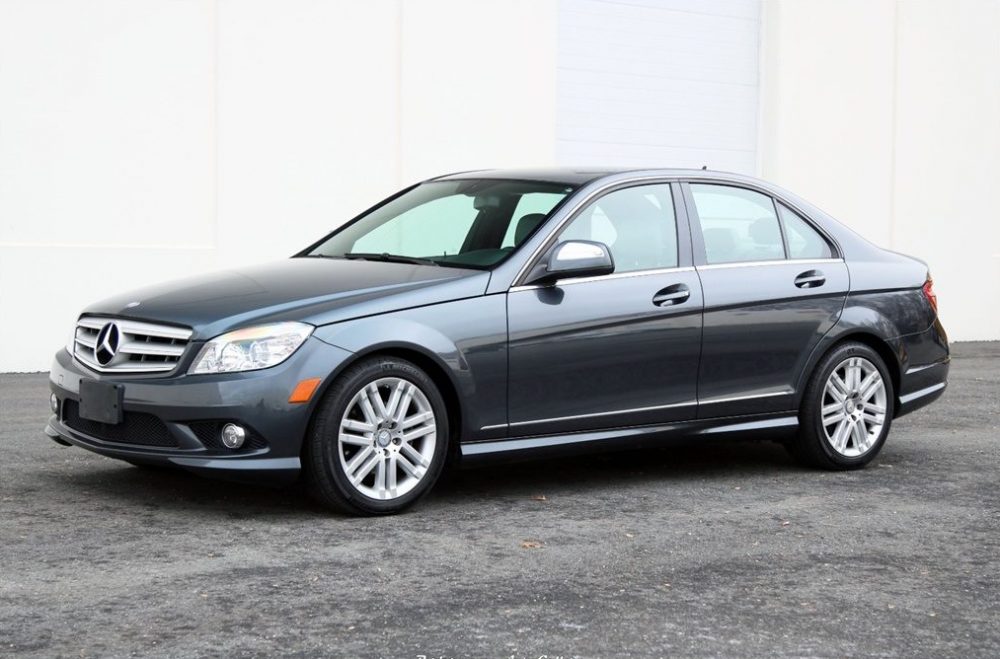 Believe or not, if you want a 6-speed manual in your run-of-the-mill Mercedes-Benz C-Class, you could actually buy one in the United States. Mercedes offered a small handful of them starting with the W203 and even more surprisingly carried that over to the next generation W204. Before you get too excited, these gearboxes were only offered on non-AMG cars and even finding one is nearly impossible because you can probably guess what the target market is for a base C-Class in America. Today, I finally found one that is worth taking a look at because the interior isn't falling apart yet. This 2008 C300 up for sale in Maryland looks very nice and even has a good service history. Question is, would you even consider this car seeing as what this one costs over 10 years later?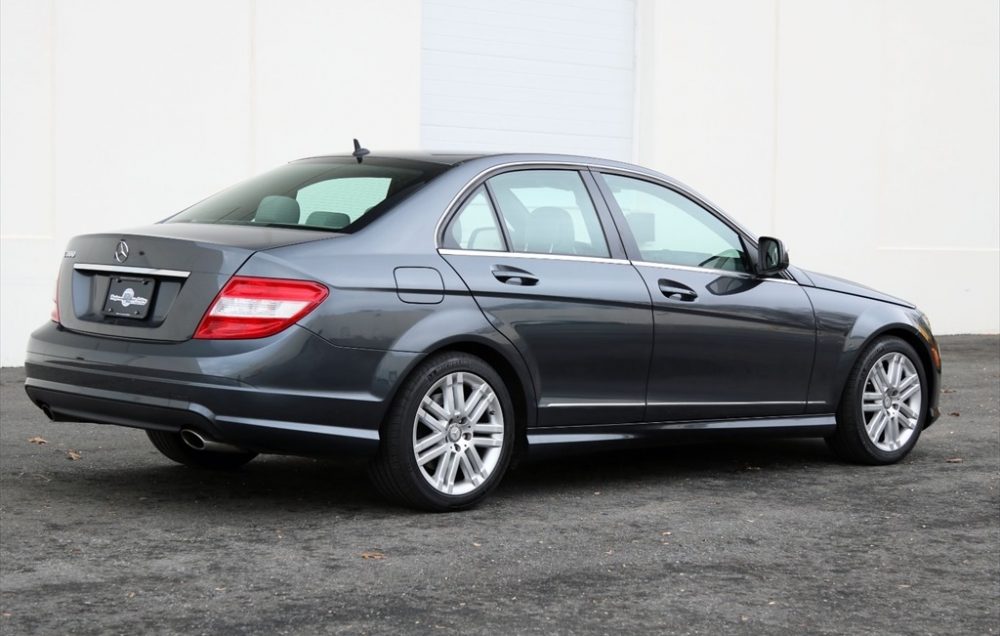 Year: 2008
Model: C300
VIN: WDDGF54X28F165631
Engine: 3.0 liter V6
Transmission: 6-speed manual
Mileage: 67,618 mi
Price: $13,900 Buy It Now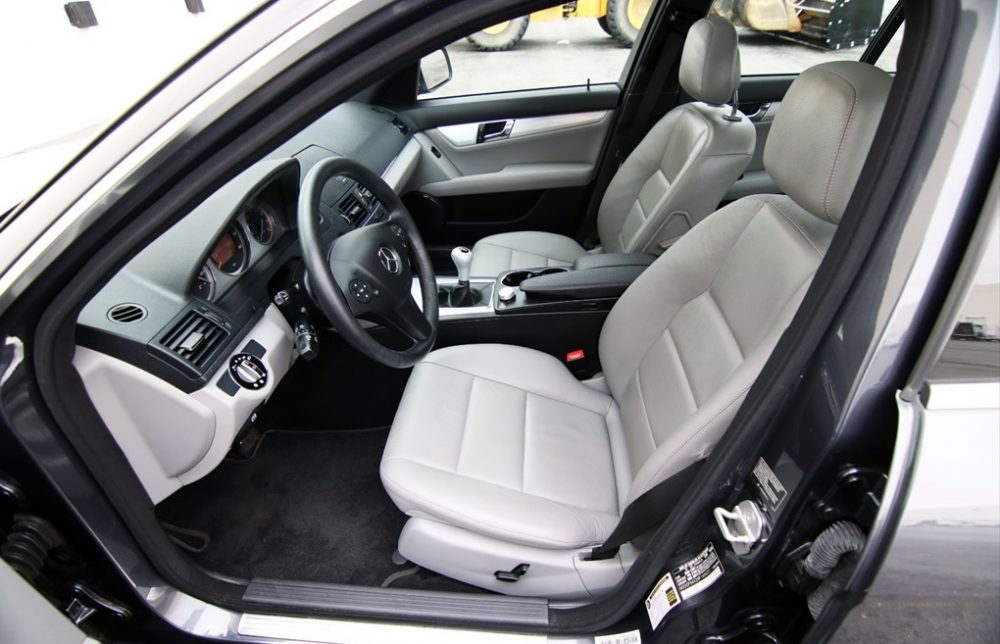 This rare 6-speed 2008 Mercedes-Benz C300 Sport Sedan was recently acquired from the original local owner who lovingly maintained it from new. Originally delivered May 10, 2008 by David R. McGeorge Mercedes in Richmond, VA; this well-optioned example is in stellar condition inside and out. All original with no modifications. 1-Owner, Clean Carfax. Service and MD State Inspection completed in January 2019. The sale includes the original window sticker, two keys, original books and manuals, and a complete service history from new including 20+ pages of MB Dealer service records.

Options (Original MSRP $38,010)
[755] Steel Grey
[208] Grey/Black Leather]
[057] iPod Integration Kit
[411] 6-Speed Short-throw Manual Transmission
[320] Multimedia Package (7″ Power Retractable Color Display with NAV, 6-Disc CD Changer, Harmon Kardon LOGIC7 Surround System, Voice Control, etc)
[333] Sport Sedan (AMG Body Styling, M-B Star Grille, 17″ Staggered Width Alloy Wheels, Sport Suspension and Braking System, Sport Interior, Aluminium Trim)

This particular C300 is finished in Steel Grey Metallic and the paintwork presents in excellent condition. The interior is trimmed with a nice contrasting combination of Grey and Black leather. Aluminum trim, part of the option Sport Sedan package, gives the interior a sharp look and nicely divides the black upper dash from the Grey lower portion; tying in as well with the silver-colored shift knob. Packed with tech features including CD, iPhone connection, Navigation, Voice Control, Harmon Kardon surround sound and more.

The classic formula for a sporty, enjoyable ride is employed here expertly by Mercedes-Benz. A naturally-aspirated 6-Cylinder produces 228hp and is mated to a silky-smooth 6-speed manual transmission. Runs and drives wonderfully and is ready to enjoy without excuse. Well maintained for all of its 67k miles (a recent 75k interval service was completed ahead of schedule in January 2019).

Service History
[10/3/08 @ 2,435mi] – first scheduled 1,000-3,000mi service at MB Dealer
[05/8/09 @ 6,628mi] – oil and filter, tire rotation at MB Dealer
[5/28/10 @ 12,931mi] – Recommended Maintenance at MB Dealer (Carfax record)
[5/21/11 @ 19,020mi] – Recommended Maintenance at MB Dealer (Carfax record)
[5/11/12 @ 25,618mi] – Recommended Maintenance at MB Dealer (Carfax record)
[5/10/13 @ 30,058mi] – 30K Major Service (Oil and filter, cabin filter, air filter, replace cam plugs, engine steam clean, brake fluid flush, balance tires)
[5/15/14 @ 36,710mi] – Recommended service, Extended Maintenance Contract Purchased
[5/28/15 @ 43,638mi] – oil and filter, tail lamp carrier recall completed, drive belts and tensioner, alignment
[5/13/16 @ 50,336mi] – oil and filter, air filter, cabin filter, brake fluid flush, SRS module recall completed
[5/31/17 @ 56,002mi] – oil and filter
[12/27/18 @ 67,511mi] – airbag recall completed, new battery
[1/22/18 @ 67,607mi] – 75K Interval service (oil and filter, cabin filter, air filter), replace RF sway bar link, wiper blades, MD State Inspection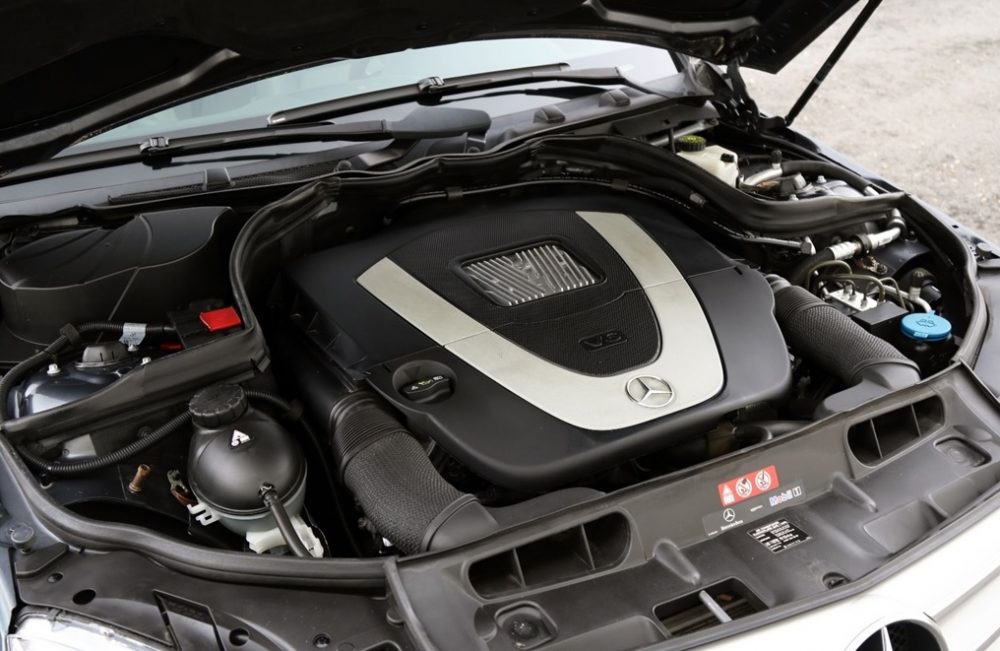 Truth be told, this is a really nice example of a C300. By now, most of these W204s I see have been thoroughly been used and they haven't held up all that well. The faux leather likes to rip and wear away, the center control knob for the infotainment system tends to strip out, the inside door handles break off and Mercedes makes you buy an entire new door panel, and the biggest problem, the EIS/EZL fails without warning turning the car into a paperweight. Other than that, these cars are what you expect from a German sedan nearing bar mitzvah age. It looks like this one has held up quite well and looking at the service history that is provided, wouldn't give you any pause in considering to purchase it. Except maybe the price.
You can find a lot of W204s at this age for well under $10,000. Granted, they don't have 67,000 miles and probably not in this great a shape, but $14,000 seems steep for me. I can't imagine the manual gearbox factors into the price here at all, because you probably aren't buying a base model 11 year-old C-Class for driving excitement. $14,000 puts you in a lot of cars more fulfilling than this so this one is in a really tough spot. Anyone looking for a used C-Class just for the "I own a Mercedes" factor is walking right by this one and someone looking for a manual transmission car probably doesn't have a C300 at the top of their list. You can probably understand why Mercedes didn't bring many of these at all to the US and why the current generation W205 is automatic only. Maybe in another 15 years this one will be worth it, but right now, can't say it is.
– Andrew