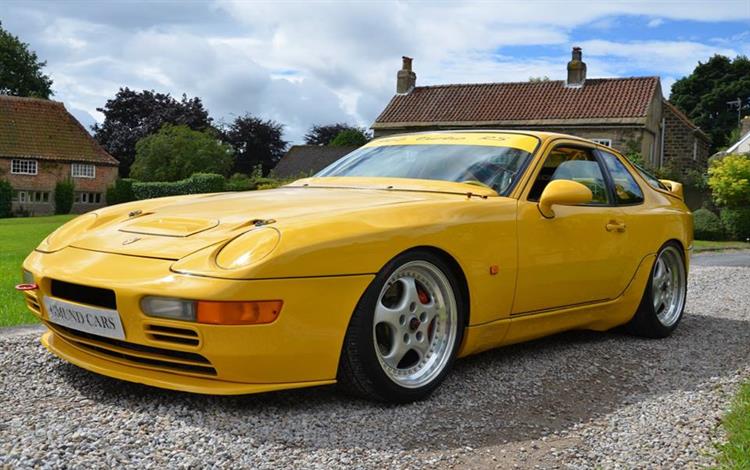 Recently I took a look at the ultra-exclusive 968 Turbo S. With only 14 produced as far as anyone can tell, they are just about as good as the 968 got:
I say "just about" because, of course, there was an even more special model – the Turbo RS. This was the ultimate front-engine 4-cylinder Porsche, and it was intended just for racing. Perhaps ironically, Porsche introduced the 968 Turbo RS first and then brought the Turbo S to market in order to homologate the RS for racing. They were intended to compete in the ADAC GT series, and Porsche developed two different models – one for sprints, and one for endurance. At least one car went on to travel to the famous races of Le Mans and Sebring, but although these Turbo RSs were the ultimate 968 they were never developed fully to win races. Four were produced; one red '92, one yellow '93, one blue '93, and one black '94. That's it.
Almost completely forgotten by nearly everyone including Porsche, one of the four Turbo RSs is for sale today: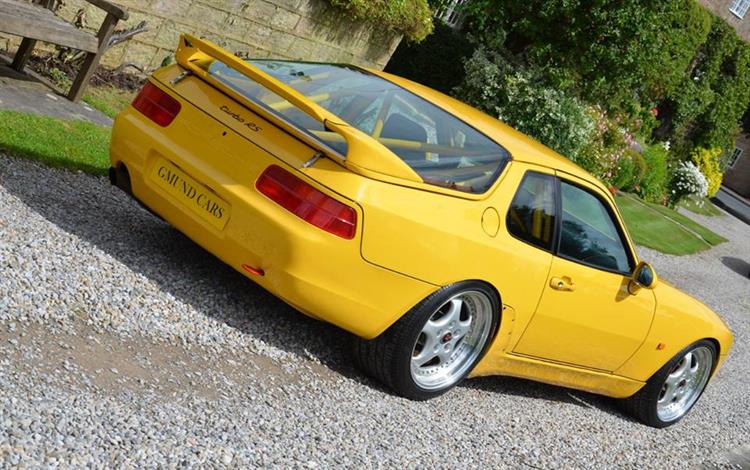 Year: 1993
Model: 968 Turbo RS
VIN: NA
Engine: 3.0 liter turbocharged inline-4
Transmission: 6-speed manual
Mileage: 15,404 km (9,571 mi)
Price: POA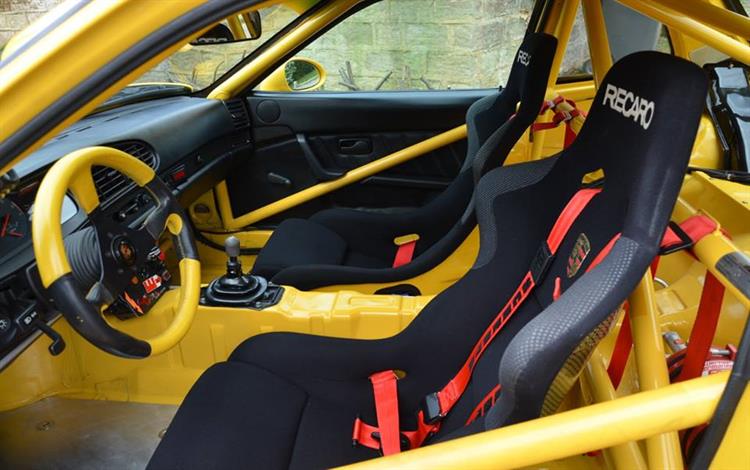 Model
968 Turbo RS
Colour
Speed Yellow
Interior
Yellow painted
Engine Size
3000cc
Engine No
TBA
Transmission
Six-speed Manual
Mileage
15404km
Date Reg
01.01.1993
Last Owner
06.02.2001
Keepers
3
Supplier
Porsche AG
Chassis No.
96 PS 896061
Year
1992
Options
Car number 2 of the 4 cars made, Producing approximately 480 BHP. The only road legal 968 Turbo RS. Factory standard car, The rarest RS Porsche ever made. For more about the car visit http://968turbo.homestead.com/number2.html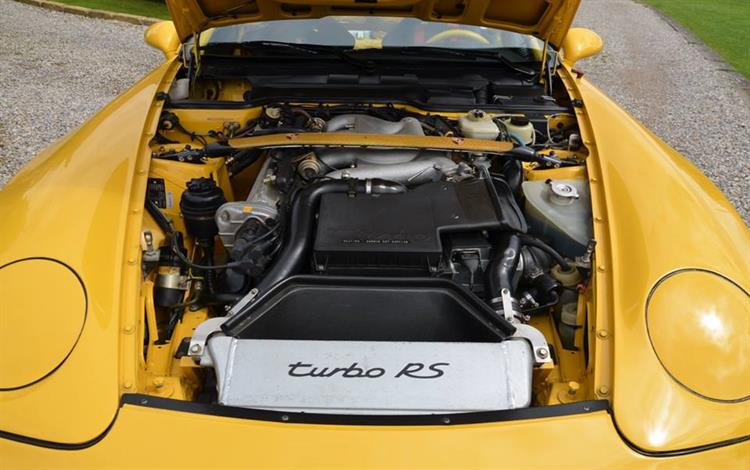 The quoted 480 horsepower is far above the standard cars, which ranged from 337-350 horsepower depending on configuration. That's because this car wasn't originally developed for the ADAC GT series – instead, it was a one-off for a wealthy South African customer, according to Porsche Club GB. That explains the extra power and also why the car is listed as being "road legal", although it doesn't look it. Though Gmund's site offers little history and no price, we can see in the link above that in 2016 they were looking for "495,000" presumably GBP. In 2016 the conversion rate varied from low 1.2s to mid 1.4s, so a safe estimate is about $650,000.
Another of the four 968 Turbo RSs came up for sale a few years ago. Chassis number 820065, it sold for a remarkable $345,600 in 2012. This car is chassis that is probably the best documented and went to the Le Mans and Sebring races I mentioned earlier. Since it was fully restored to factory spec and had a good race history, it was probably the most desirable of the four cars. But the market in 2012 was also a lot different than the recent market which has appreciated the unique race Porsches even more. Sufficed to say, you're not likely to jump into one of these cars for short money. But if you can come up with the funding to buy one, you'll have one of the most rare Porsches ever made.
Secondary photos and information via Richard Warburton – Porsche Club GB
-Carter