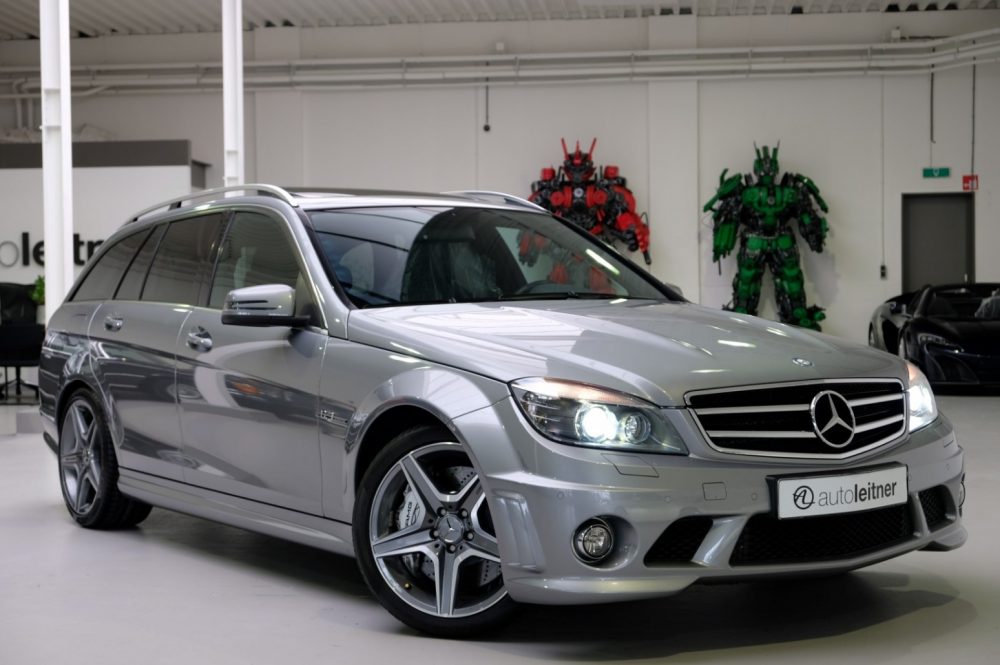 Unfortunately, or maybe fortunately, depending on how you look at it, Mercedes-Benz has only graced the United States market with one AMG estate car. Thankfully, it was more than one generation starting with the S211 E-Class and continuing with the S212 and now up to the current S213. Of course, we got AMGs in every SUV, including a R-Class for whatever reason, but when it comes to regular estate cars, the E-Class was it. No C-Class estates, no CLA shooting brakes and certainly no CLS shooting brakes either. Even with the multiple generations of E wagon AMGs, good luck finding one for a reasonable price as even the most desolate ones still bring close to $30,000.
Today, I came across a really nice W204 C63 AMG Estate up for sale at one of my favorite dealers in Europe that is as clean as all the other cars I feature from them. This 2009 painted in Palladium Silver Metallic has all the right lines and curves to keep that aggressive AMG stance and have future classic written all over it. I just wish they brought them stateside.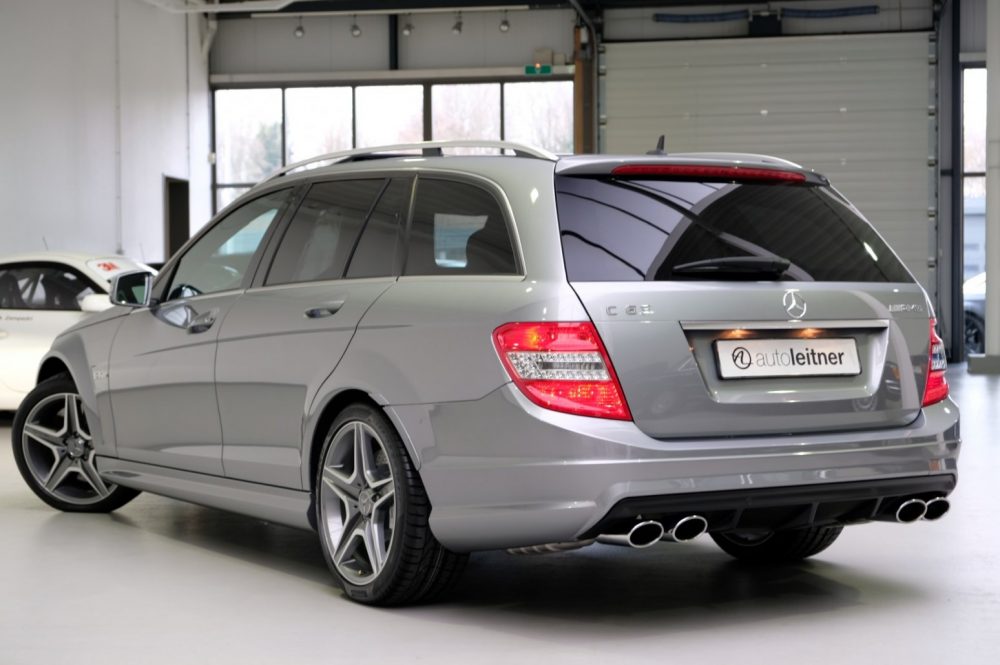 Year: 2009
Model: C63 AMG Estate
VIN: N/A
Engine: 6.2 liter V8
Transmission: 7-speed automatic
Mileage: 56,000 km (34,796 mi)
Price: €46,500 ($53,133 Today)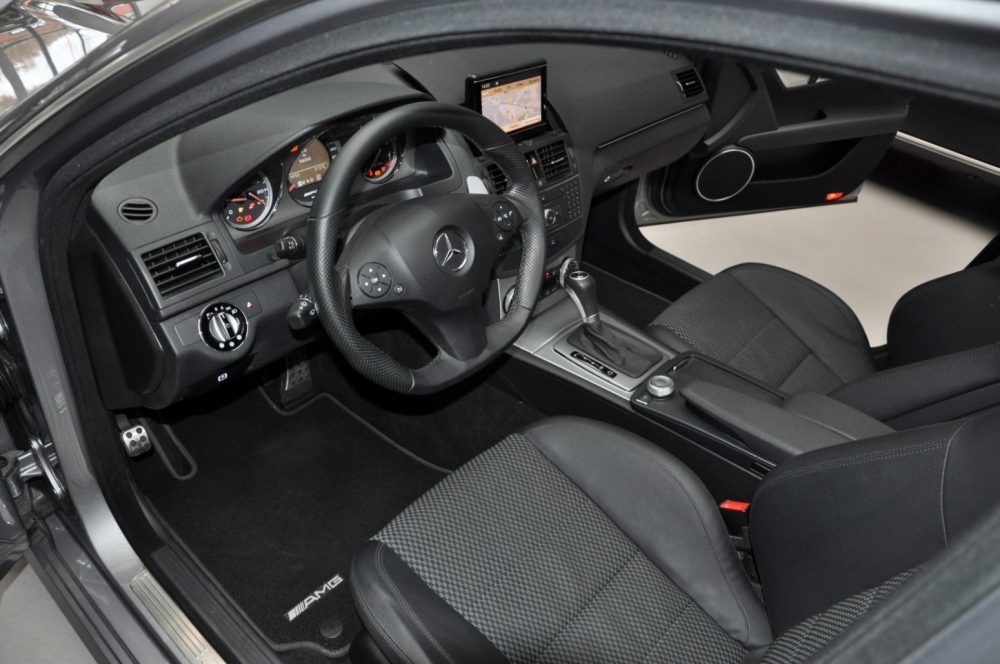 Almost as good as new this C63 AMG Estate with original 56.259 km and then I do not say a word too much; what a spotless state! Equipped with the amazing color 792U Palladium silver metallic. This Mercedes two years ago we imported by about 39,000 km and sold to a real enthusiast who the AMG sublime has been maintained and cherished ….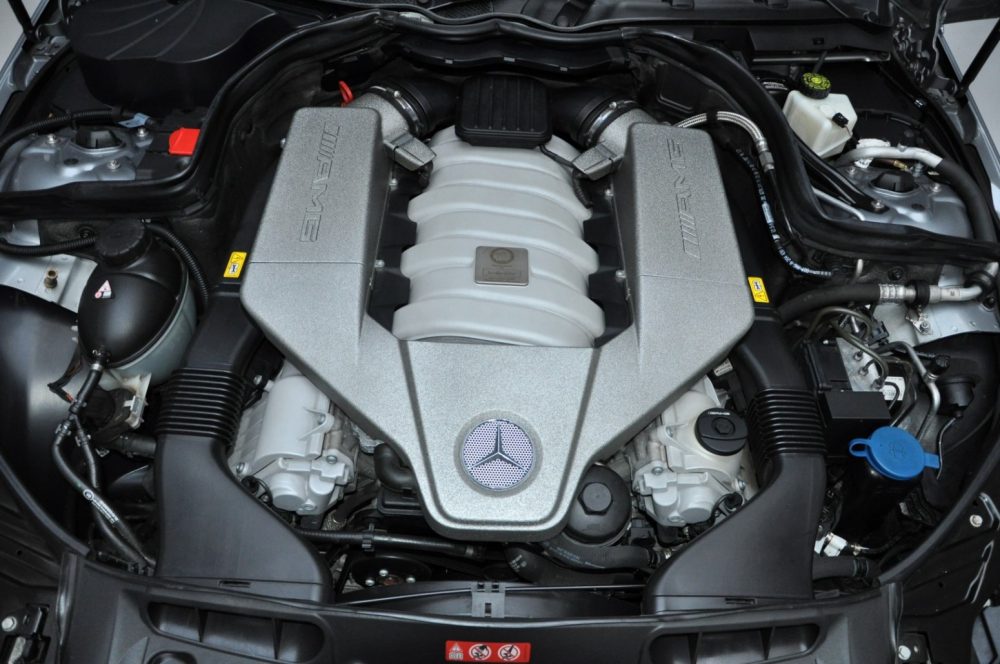 Mercedes and AMG didn't make a ton of these estates, roughly the same number of E-Class wagons, so they are far rarer than the sedan or even the coupe. Like mentioned, this car is nearly perfect, both inside and out, and I can find any flaws with it. The two-tone seats with checked cloth inserts is another option that the North American cars didn't have and I just think they look awesome. The W204 C63 has some of the most aggressive side bolsters in any Mercedes, so it cool to see them contrasted with something other than matching leather. The rest of the car? Perfect. You couldn't ask for anything more from this one.
The price of about $54,000 when converted to US dollars is about where I expected this car given its condition and miles. These are very rare and obviously in high demand just like the E-Class wagons, so it shouldn't surprise anyone that it carries a premium price over sedans and coupes. Yes, you can find slightly less expensive ones floating around Europe for sale, but they likely aren't going to be as nice as this one now that they are hitting over 10 years-old. This is a real find that is sure to be a keeper now and into the future.
– Andrew