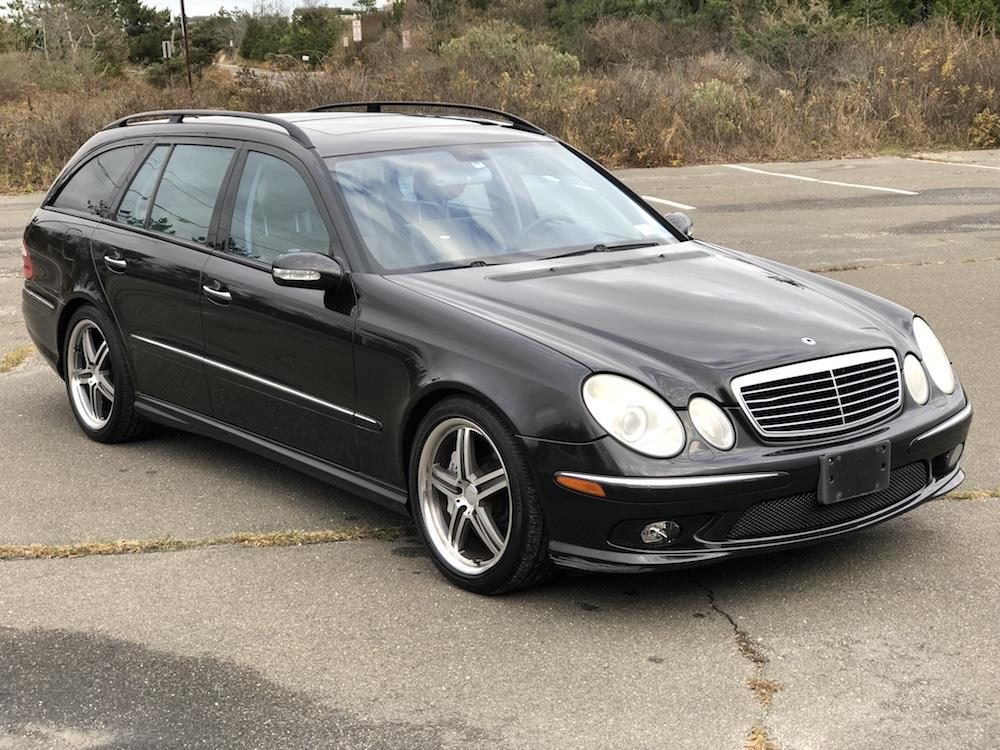 Last week I looked at a 2006 Mercedes-Benz E55 AMG Estate that drew quite of bit of reaction from the comments. I say that as a good thing because most were pretty happy with the condition but thought the price was a little high (which I can say I don't really disagree with). Well wouldn't you know it, another W211 E55 AMG Estate popped up for sale with even fewer miles, in the same area and an even a cheaper price. I thought this might be an answer to what everyone was looking for. There's just one slightly big problem with this one though: it is by far the worst condition E55 Estate I've ever come across.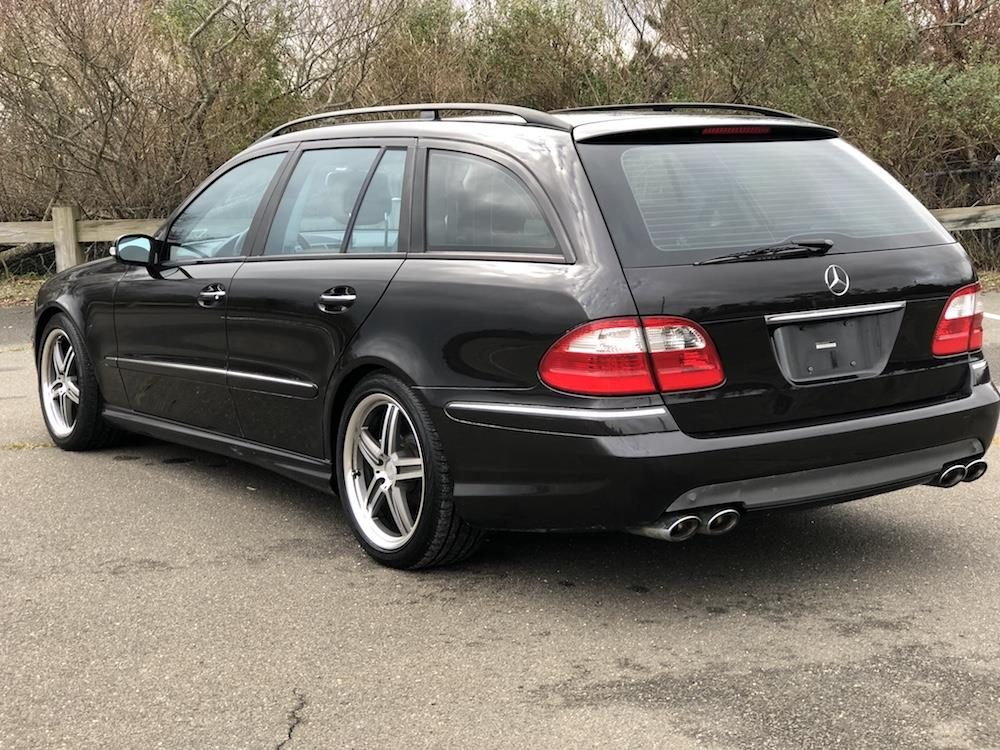 Year: 2005
Model: E55 AMG Estate
VIN: WDBUH76J45A753162
Engine: 5.4 liter supercharged V8
Transmission: 5-speed automatic
Mileage: 87,293 mi
Price: $28,500 Buy It Now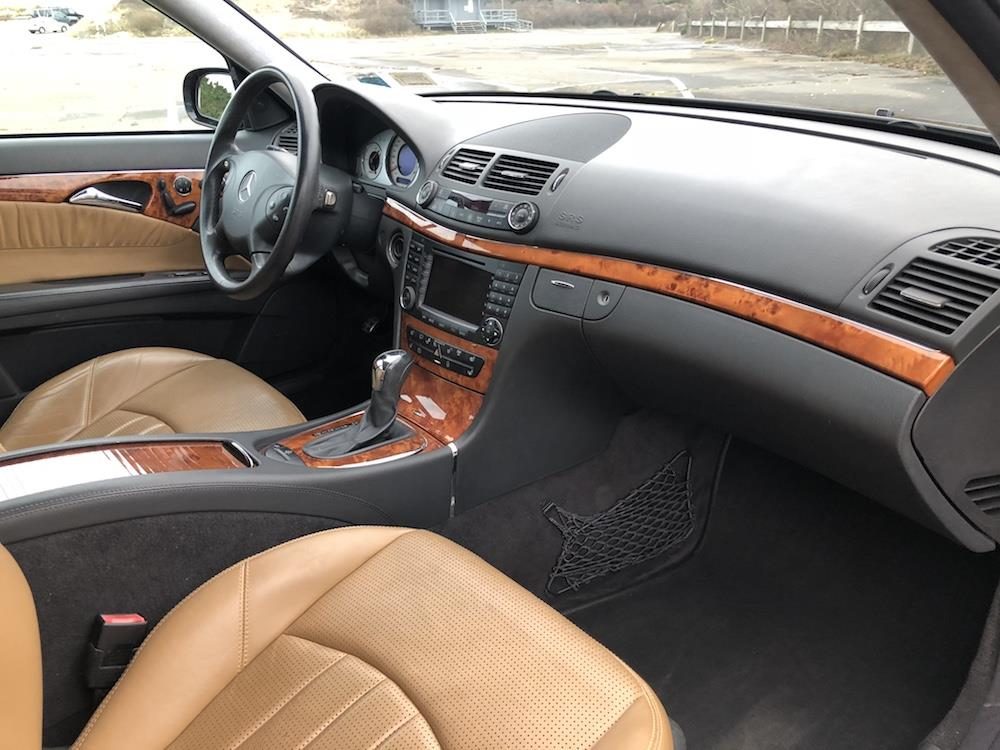 Stock #: 53162
Exterior Color: Black
Interior Color: Bronw
Body Type: Station Wagon
Transmission: Automatic
Drivetrain: Rear Wheel Drive
Fuel Type: Gasoline Fuel
Engine: 8 Cylinder Engine 5.4L/332
Title Condition: Clear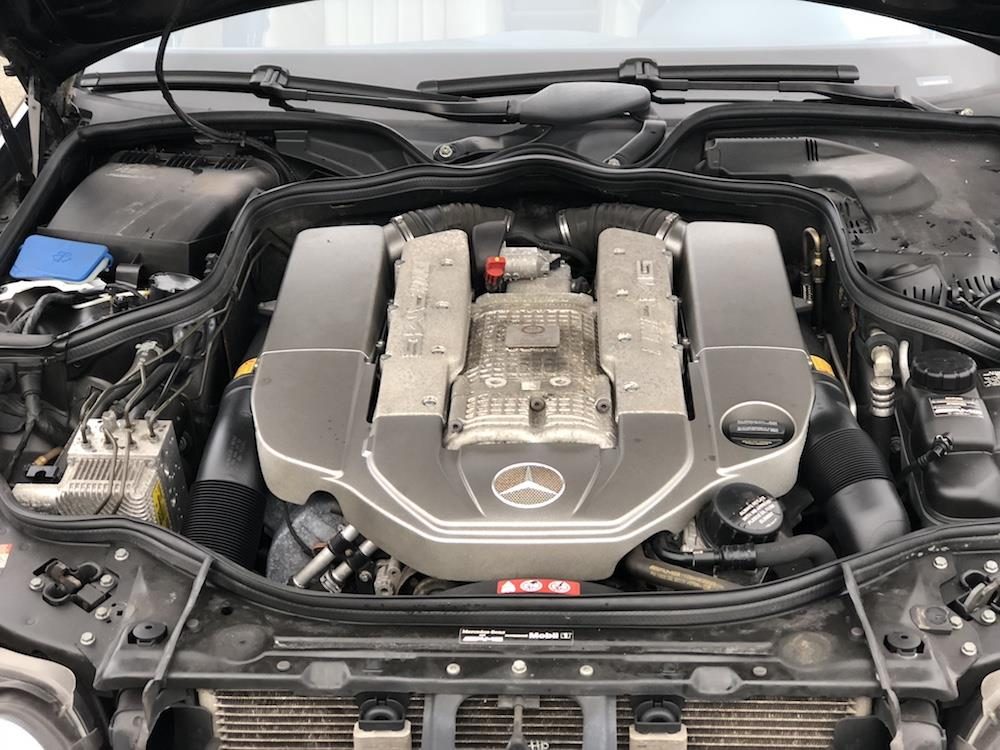 The good news is this one is painted in Mocha Black with the amazingly smooth Designo Sand colored interior. Another plus for this one is it has just a hair over 87,000 miles. There ends the good news. The really bad news is that this thing is beat up. The front bumper is crooked and scuffed up, the grill is bent in one spot, the hood star is missing, the headlights are all frosted up, the foglight is cracked, the rear tint is a mess and there is a giant dent in the rear hatch. Just to pile on, the AMG double spoke wheels are also missing. Thankfully the interior looks much better. I personally love the sand-colored leather seats and even though it clashes a little with the wood, I can look past that. My guess is that this was used for a Hamptons work horse and when looking at the big picture, keeping an older Mercedes station wagon in pristine condition doesn't matter all that much when you are a part of that world. Obviously all this stuff can be fixed and is surely worth fixing, but this doesn't fare well for the mechanically condition of this car because the listing has absolutely zero information regarding anything.
If this car didn't have that laundry list of issues, I would say that $28,500 is a really fair price for this one. Unfortunately, all these issues add up quickly so you can figure many more thousands to get it back to nice condition and that isn't including any mechanical things that might need addressed. I think under $25,000 would be a better price point as it sits right now. Surely you can buy it as-is and drive it, but it deserves better and will probably hold it's value a lot better if it was refreshed. Either way, another option for the admirers of these.
– Andrew