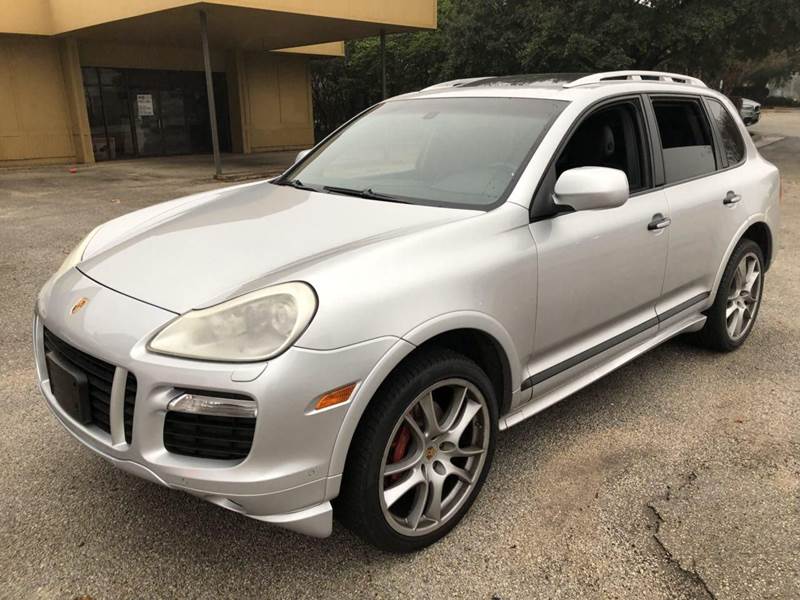 Love them, indifferent, or hate them, the Cayenne was really good for Porsche. They resulted in a significant cash boost for the company that allowed them to really invest in development of the 911 and basically everything else since these SUVs were launched in the early 2000s. So the next time you see a 997 GT3 RS 4.0 driving along, think to yourself, "Thanks Cayenne." Okay, so maybe that isn't the first thing that will pop into your head, but you get where I am coming from.
Today, I wanted to look at a Cayenne that isn't the lease special V6 but also not the insanity that was the Cayenne Turbo and Turbo S. The GTS trim on any model always was, and still is, that sweet spot for those who want something a few notches up from the base model but aren't spending $200,000 on a Turbo or GT car. The Cayenne GTS was a really nice spec Cayenne that had some different body work, 21″ wheels, and a 400 horsepower 4.8 liter V8. Even better, it was offered in a 6-speed manual that was completely off the table for any person who was married. This 2009 up for sale in Texas has the standard automatic that is significant other friendly, but at the end of the day can still do 0-60 in 5.7 seconds. The best part? They are getting cheap.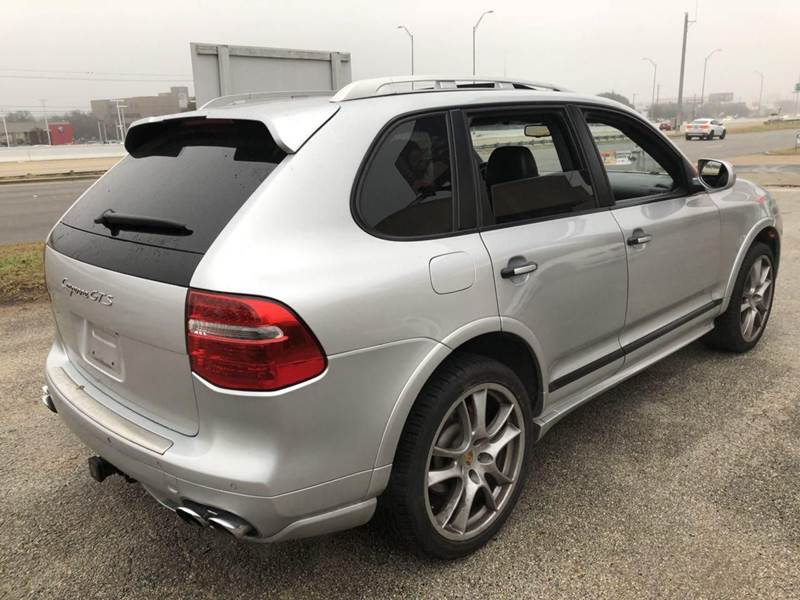 Year: 2009
Model: Cayenne GTS
VIN: WP1AD29P59LA63318
Engine: 4.8 liter V8
Transmission: 6-speed Automatic
Mileage: 114,917 mi
Location: Austin, Texas
Price: $17,500 Buy It Now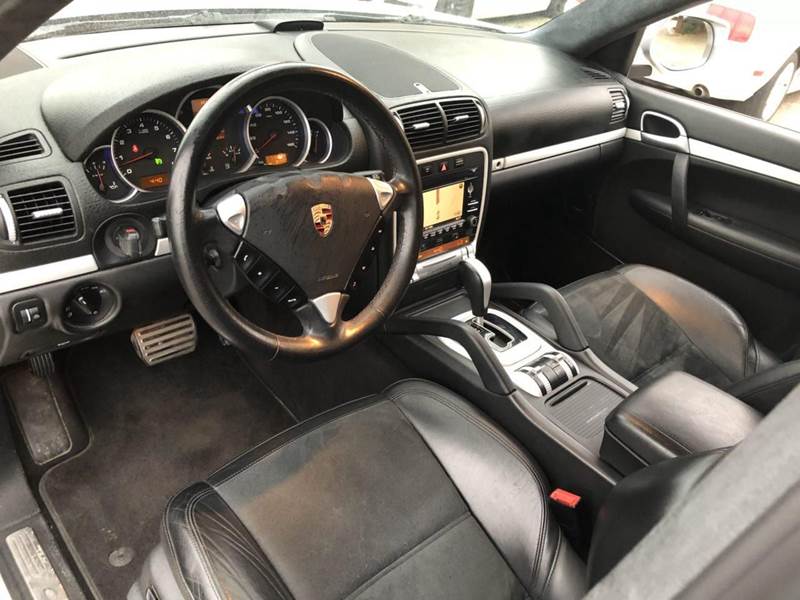 ACCIDENT FREE GREAT CONDITION 2009 PORSCHE CAYENNE GTS Tiptronic AWD 4dr SUV With 114K MILE, AUTOMATIC TRANSMISSION Cold AC Clean title nice condition. 20 Inch Plus Wheels, 4WD/AWD, ABS Brakes, Air Conditioning, Alloy Wheels, AM/FM Stereo, Automatic Transmission, Auxiliary Audio Input, Bluetooth, BOSE Sound System, CD Audio, Cruise Control, Leather & Suede Seats, Memory Seat(s), Navigation System, Overhead Airbags, Power Liftgate/DeckLid, Power Locks, Power Mirrors, Power Seat(s), Power Windows, Rear Defroster, Side Airbags, Sunroof(s), Tow Hitch, Traction Control.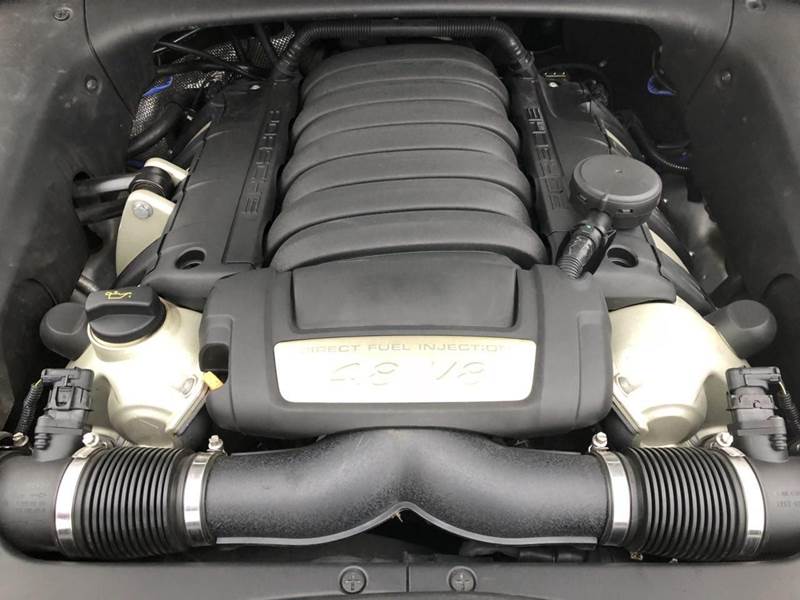 On the outside, this 10 year-old Cayenne isn't too bad. The looks aren't totally dated and would still pass for a new-ish vehicle, but unfortunately the same can't be said about the interior. Because this is still the first generation Cayenne, it carries the same tech from 2003 and oh goodness, does it show. The gauge cluster screens have the same resolution as an original Game Boy and some of the interior materials give you flashbacks to the Touareg. None of the buttons have peeled yet, but don't worry, it is coming. The mechanicals of these cars have almost been curious with random coolant leaks and drive shafts that always seem to need replacing, and the massive brakes aren't all that cheap to service as well. The 21″ tires are about due for replacement, but thankfully as the years go on the price of tires seem to fall thanks to 20″ inch wheels becoming standard on minivans now.
This one priced at $17,500 is one of the cheaper examples I've seen for sale, but I do wonder if they still have some room to fall. Believe it or not, the GTS models do seem to have some kind of following for the really clean ones and even more so if they have a 6-speed manual. I'm not ready to gamble on them just yet, but if they fall into the low teens, maybe. I think this could be a fun SUV, although in my case maybe kind of useless in the winter. A GTS with off-road tires? It's been done.
– Andrew