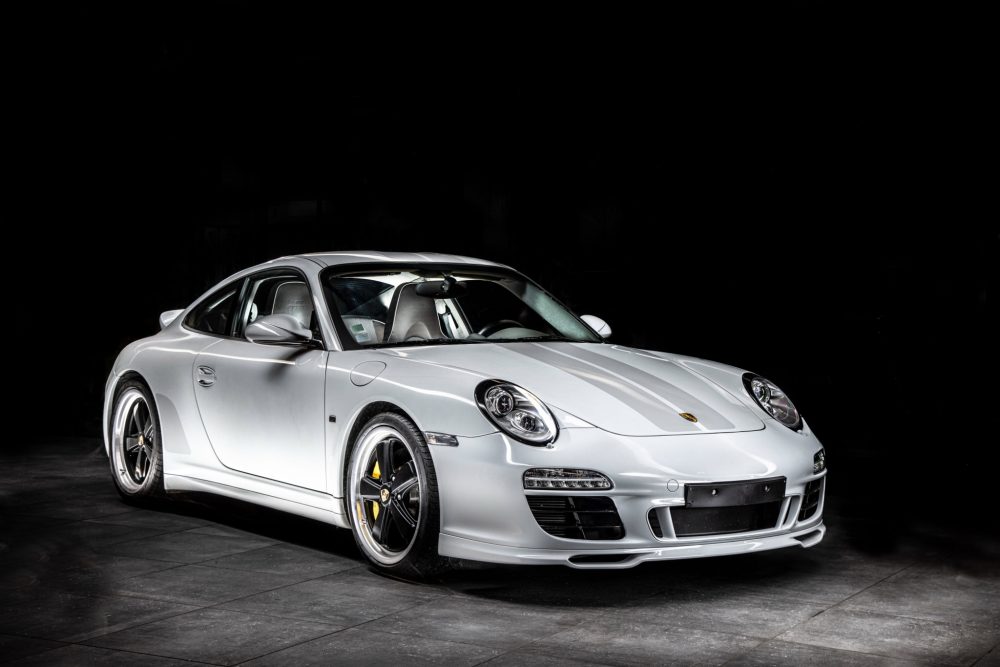 While the United States might be Porsche's second largest market, that doesn't mean we always get the fun stuff when it comes to special edition models. A lot of times it just isn't worth it for Porsche to make a US legal version, thus we are stuck with every single other model they do bend over backwards to sell us. One of the most popular, and now most expensive models, was the 2010 911 Sport Classic. Porsche claimed it was inspired by the 1973 911 Carrera RS 2.7 and it had one of the most interesting and subtle changes you might not even notice, a double-dome roof. Other special equipment includes 19″ Fuchs-style wheels, a SportDesign front lip and ducktail spoiler, some contrasting racing stripes, carbon-ceramic brakes, adaptive sport seats with some cool trim, and the "Power Kit" on the 3.8-liter flat-six. Production was limited to 250 cars and the sticker price came in at €169,300. That was nearly GT2 money at the time. However, if you were lucky to buy one of these when new…..it was money well spent.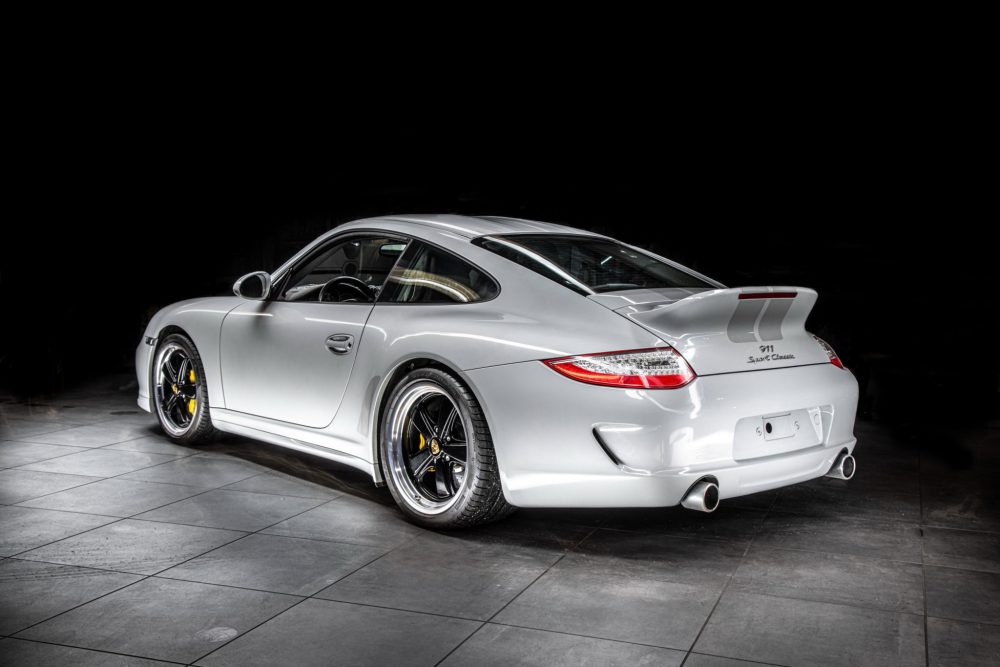 Year: 2010
Model: 911 Sport Classic
VIN: N/A
Engine: 3.8 liter flat-6
Transmission: 6-speed manual
Mileage: 10,047 km (6,242 mi)
Location: Lège-Cap-Ferret, France
Price: Inquire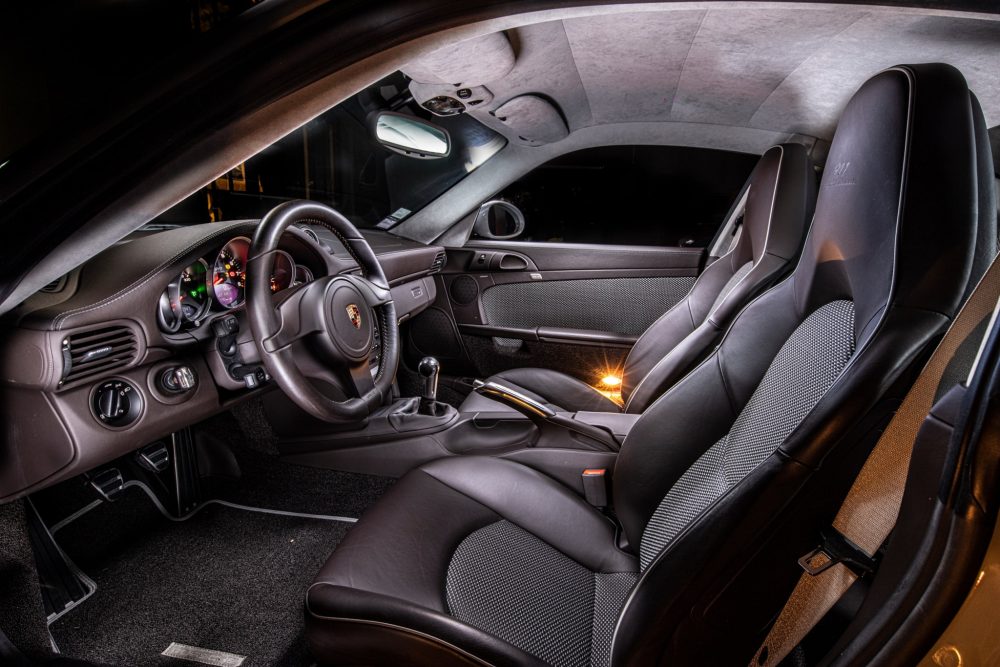 997 SPORT CLASSIC
Très rare et intéressante 997 Sport Classic avec seulement 10 000 km
Etat collection
Carte grise française
Fiche de naissance Porsche
Elle est comme neuve
Seulement 250 exemplaires , un vrai placement international

Visible sur notre stand RETROMOBILE

Very rare and interesting 997 Sport Classic with only 10 000 km
Collection state
French registration
Porsche birth certificate
Like brand new
Only 250 pieces , very good placement and investment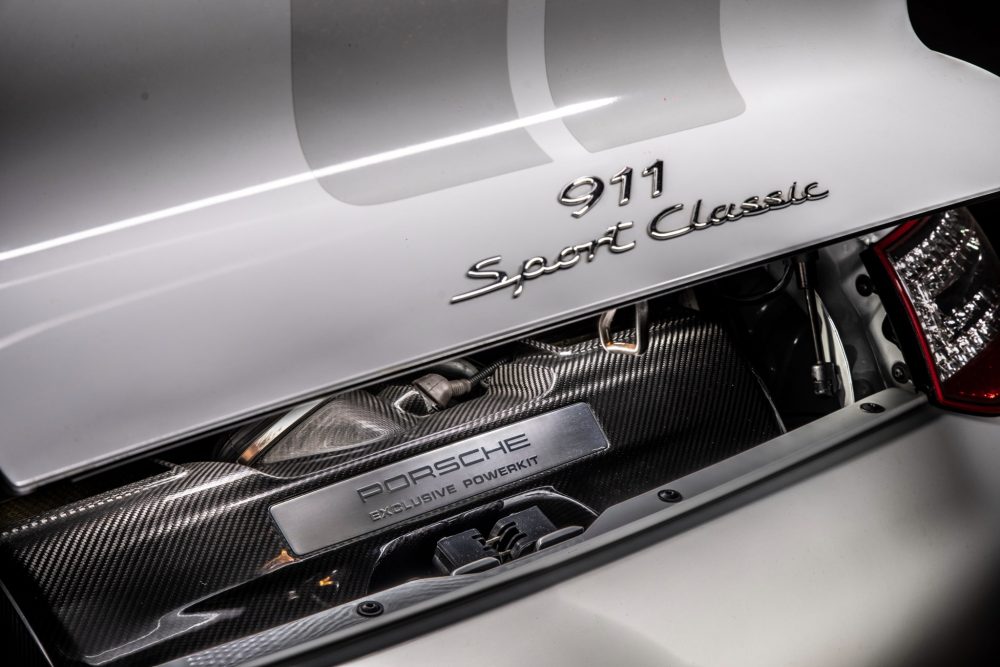 Even though these were European-market only, there are a handful of them running around the US under the "Show and Display" import clause and they keep a tight circle. Despite only the small production run of just 250 examples, a few get listed publicly every year and the prices vary heavily by mileage. Very heavily. Car #101 sold back in December for $440,000, but it is important to note that one only had 113 miles on the odometer. A car like this one with over 6,200 miles is probably going to have an ask still in the mid-$300,000 range, but hey, what are you going to do? I can't say I'd spend so much on something like this, but it is cool to look at nonetheless.
– Andrew