I don't write about a lot of newer cars because honestly, I think outside of a few models, they are all pretty boring and soft. Today's car, a 2011 Mercedes-Benz E550 Coupe, isn't exactly the most exciting car in the world and it certainly isn't all that rare. It is rather fast though with 382 horsepower that will get it to 60 mph in the high four second range. But that isn't why I wanted to check out one of these. It isn't necessarily what this E550 Coupe is, but rather what it isn't.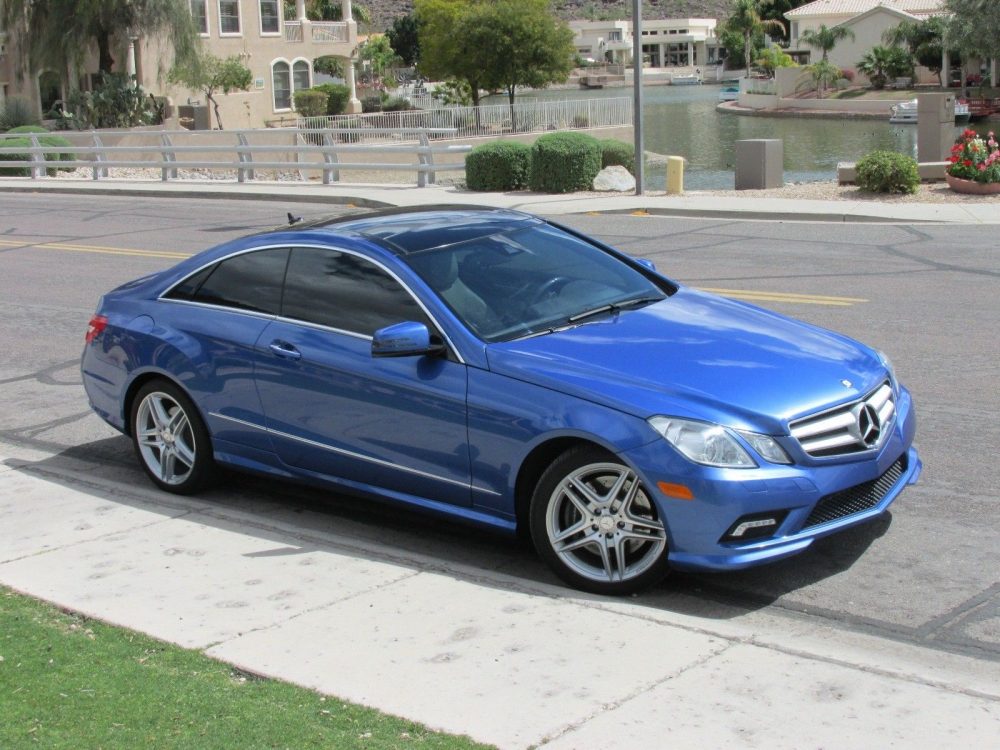 Year: 2011
Model: E550 Coupe
Engine: 5.5 liter V8
Transmission: 7-speed automatic
Mileage: 34,490 mi
Price: No Reserve Auction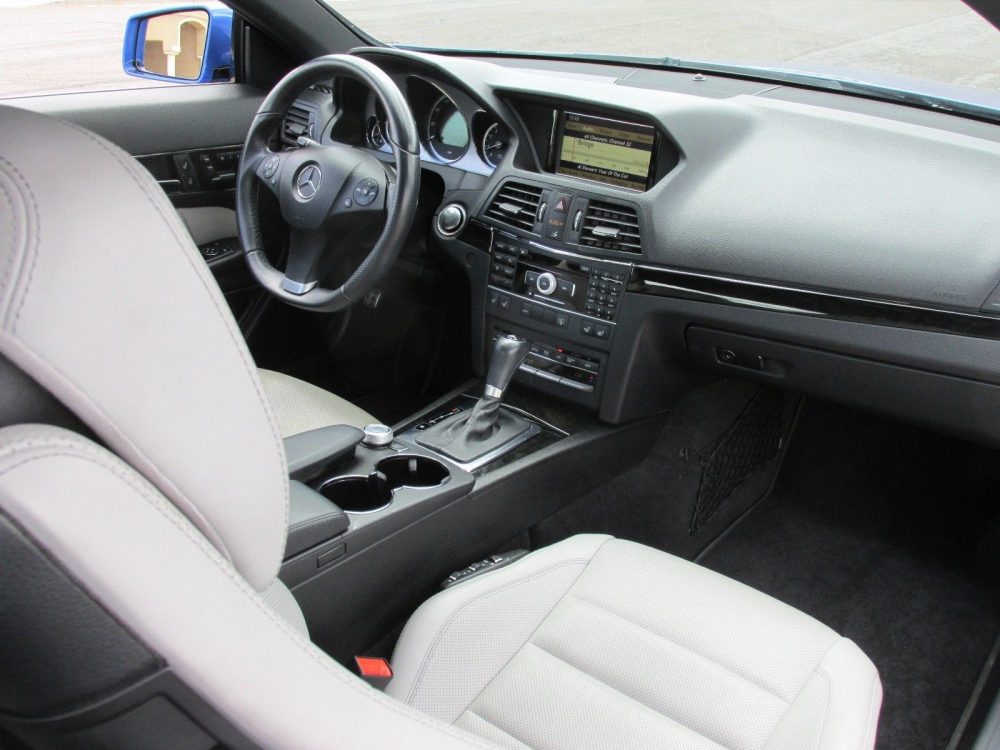 No Reserve!
Highest bid over $22,495 wins the auction

Note: Buyers Inspection performed by Mercedes on 04/03/2018! See photo

Selling my 2011 Mercedes E550 Desigo Series Coupe! This is a very clean Mercedes that has been garaged, serviced by Mercedes and pampered it's whole life.

I have a clean Title and you'll find the car fax report clean as well. I have service records, and the owners manual as well.

I have a transferable Mercedes extended warranty till August of 2018. I just had the PK1 service done in November , so your good to go. Because this Mercedes has been service by Mercedes it is considered a certified pre-owned.

In 2011 this Mercedes was sold for $67,090 and it only has 35,490 miles on it today. That's just shy of 5K a year on this E550.

So what makes this E550 so special is the Designo package.

This was a special ordered Mercedes!
You may not see one with the same package!

The color is Mauritius Blue with a special ordered ash seats and black ash wood trim.
This has the premium P02 package, so it's fully loaded!
40GB command system
Bluetooth,sirius, mp3, voice control, rear view camera, Harman/Kardon sound system
GPS
Navigation
heated and cooled seats! both seats have air bolstering, and memory.
Panorama Roof
and so much more!
This has the Appearance Package so it has the AMG wheels

382 HP with a zero to sixty time of 4.8 seconds.
Seven speed auto transmission
very quiet inside with a commanding V8 sound outside.

Everything works as it should! nothing to be serviced or repaired!
Tires are excellent!
no body damage, no rust, southwest car!
excellent condition inside and out!

Note: I have purchased a history report that the DMV/Insurance companies use, and this 13 page report shows no damage (see pictures of report included in this post). I will be glad to send you a copy of this report if you wish.

The Carfax and Autocheck are showing other damage, but no insurance claims were ever filed suggesting no damage to minor damage. I can only state that this is a very beautiful and clean Mercedes that presents no damage from the exterior, or the undercarriage,and bumper supports. See attached buyers inspection report from Mercedes.

Please ask questions, look at my feedback, and happy bidding.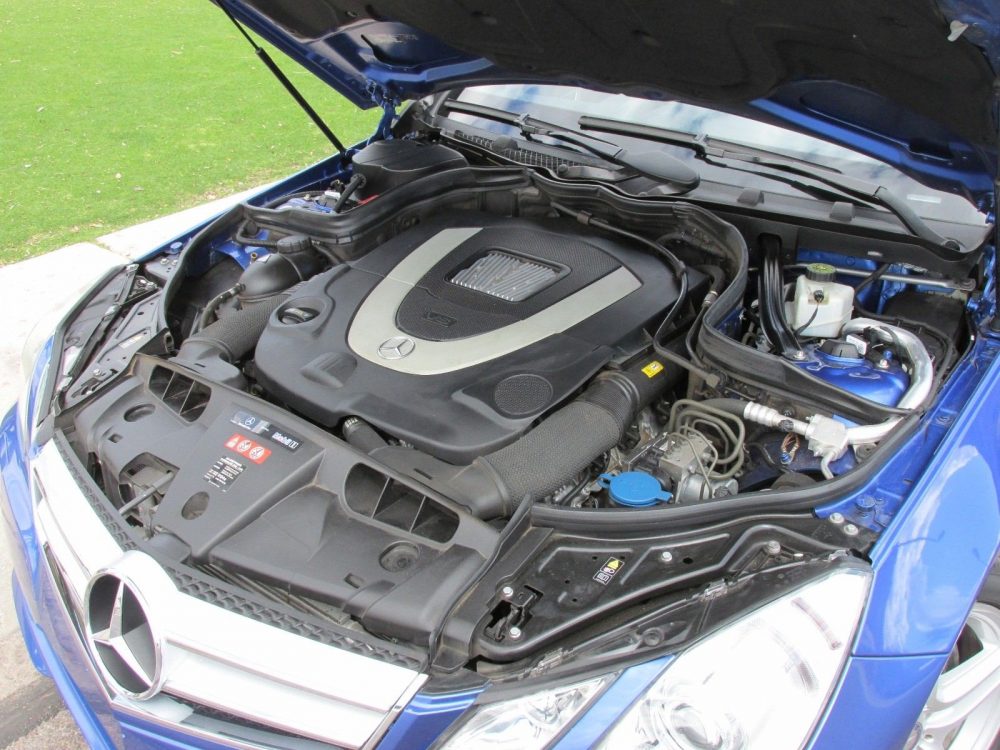 Mercedes wants you to believe this is an E-Class. It looks like an E-Class, it has the same interior as an E-Class, the engine choices are the same as an E-Class and they literally called it the E-Class Coupe. Here's the thing: it isn't an E-Class. At least not in my eyes. Much like the CLKs of generations past, this E-Class Coupe is actually built on the same chassis as the W204 C-Class. The wheelbases are identical and the axle tracks are within a tenth of an inch of each other. Even more, the E-Class Coupe and W204 C-Class were built along side each other at the factory in Bremen while the W212 E-Class sedan and estate were built over six hours away at the Sindelfingen factory. Just to top it all off, Mercedes originally were planning this car to actually be the new CLK, but scrapped that name once they decided they were going to build a W204 C-Class Coupe. But at the end of the day, does this really matter to anyone? I'm willing to bet that 99.9% of the buyers who bought these new didn't care what chassis it was riding on as long as it looked good and the lease numbers didn't put them into the red for the month.
As for this specific car, it is a really nice setup. The E550 Coupe was as good as you could get as for whatever reason, Mercedes didn't build an E63 AMG Coupe. The Mauritius Blue paint isn't seen often as it was a Designo option and the ash seats with the black ash wood looks pretty good in my eyes. The rest of the stuff is what you would expect from a car from this time with nothing really too exceptional — which is totally fine.
The starting price is also the reserve at a hair under $22,250. You are getting a lot of car for that price, but you have to be aware that in another three or four years this car will be worth $12,000-15,000 and will probably get even less expensive. If you want a nice coupe with a good bit of grunt, this is a good option. What something really special that you will fall in love with? Maybe look elsewhere.
– Andrew