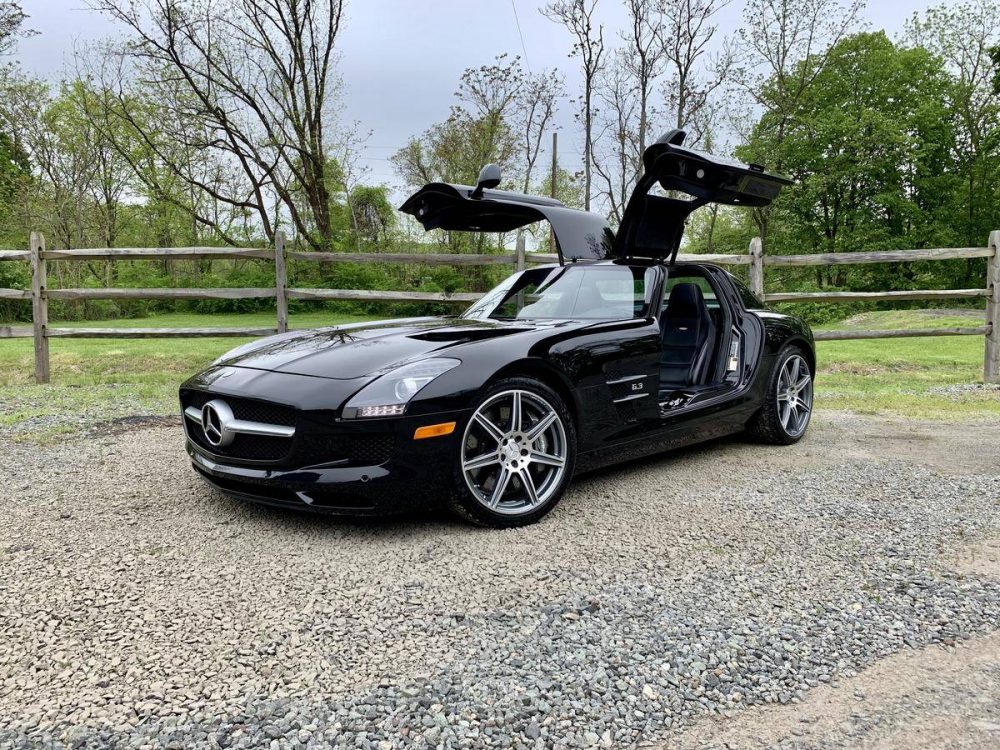 If you told me I had to go spend every last penny of my money that wasn't used to sleep or eat, I'd probably go buy a Mercedes-Benz SLS AMG. Why? It has everything. Power, looks, exclusivity, and most importantly, Gullwing doors. In all seriousness, this car is a monster. My editor Carter instructed in one at a supercar event and the car looks like it was ready to eat every single cone for lunch then move onto eating the light poles next. This isn't a re-bodied SL63 with some fancy doors. This is a exotic super car. It was first Mercedes-Benz automobile designed and built from scratch entirely by AMG. It had the the world's most powerful naturally aspirated production series engine at the time. They had to nail this car and they did. In all honestly, I probably couldn't handle this car at anything more than 50% of what it is capable of. It's too much. One of my daily drivers is a 240D for heaven's sake. All this still isn't stopping me from saving every penny though.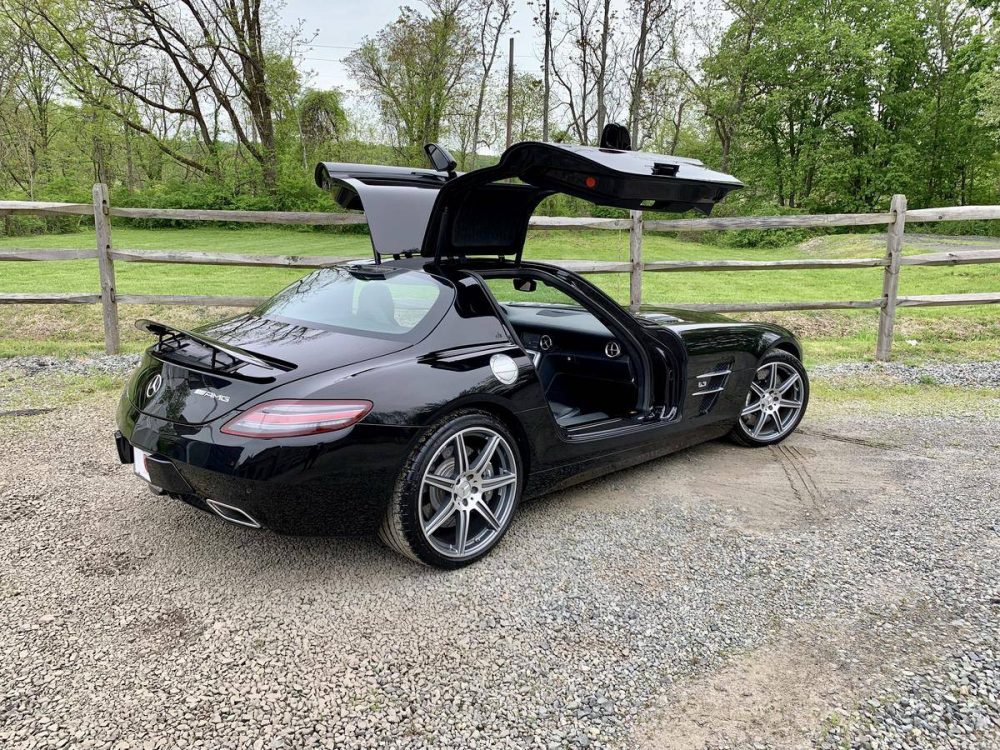 Year: 2011
Model: SLS AMG
VIN: WDDRJ7HA6BA005264
Engine: 6.2 liter V8
Transmission: 7-speed dual-clutch automatic
Mileage: 18,610 mi
Price: $153,900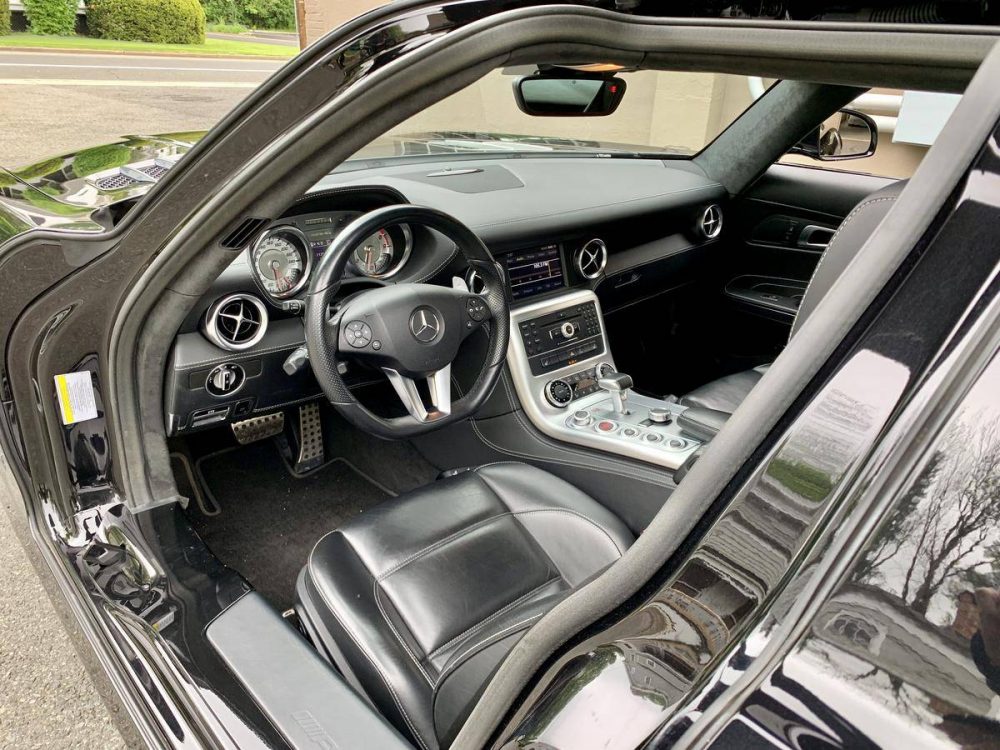 We're proud to present our stunning 2011 Mercedes-Benz SLS AMG finished in Obsidian Black over Black/Anthracite Leather. We purchased this SLS from a local client who had pampered the car during their ownership and kept up with all recommended maintenence and services. This example is simply a blast to drive – with it's razor sharp steering, doors that go up, a fire breathing 6.3 liter naturally aspirated hand-built AMG M159 engine pumping out 563 horsepower & 480 lb-feet of torque, coupled to a 7-speed dual-clutch automatic transmissoon, and that unmistakable AMG exhaust note, this "Modern Gullwing" is one head turning supercar!

We don't say that lightly either! The SLS is easily a supercar in our books for a myriad of reasons – my personal favorite being that the entire engine is situated behind the front wheels! This, along with the razor sharp steering, results in an extremely capable and stellar handling driving experience. Further evidence comes from the rear-mounted 7-speed dual-clutch transaxle, which is connected to the motor via a 5 and a half feet carbon fiber driveshaft weighing in at a modest 8 lbs.

This clean Carfax example features rear-view camera, automatic dimming interior and exterior mirrors, electric folding mirrors, Black/Anthracite MB Exclusive Leather (Code: 501A), AMG spoke wheels, AMG aluminum trim pieces, auto headlamps, rain sensing wipers, comfort & sport drive modes, and more!

Unlike with the original Gullwing, where one had to slide over a wide sill because of the space-frame structure underneath, it's very easy to access the SLS's cabin. Ingress & egress are no problem for drivers of any size.

Press the starter button illuminated in red on the center console, and the now-familiar, AMG-designed 6.2-liter V-8 awakens with an angry roar. The idle is deep, and the revs rise and fall race-car swiftly. The M159 engine comes with an all-new magnesium intake, forged pistons in place of cast ones, and optimized tubular exhaust headers. The engineers also switched from a wet sump to a dry arrangement, allowing the engine to be mounted lower to benefit the SLS's center of gravity. Elaborating on the power figures noted earlier, the maximum output of 563 horsepower is delivered at 6800 rpm, and peak torque of 479 pound-feet comes at 4750 rpm.

The SLS is also the first Mercedes to use a new dual-clutch seven-speed transmission that was developed in conjunction with Getrag. Perfectly executed blips of the throttle during downshifts not only make the shifts smooth, their bark could also break any nearby glass.

There are also four driving modes to select via the toggle knob which Mercedes named the "Drive-Unit" button on the center console, and these range from comfortable to extremely sporty. "C" stands for "controlled efficiency," in which the car sets off in second gear. "S" (sport) rips off shifts that are 20 percent faster, while "S+" (sport plus) is again 20 percent quicker. "M" (manual) is fully 50 percent faster than "C." A launch-control system is also equipped.

For more information on this gorgeous SLS, please call or text Cyrus at (908) 655-7577 or email [Email Dealer] today!

3.69% financing available for 60 months with qualified credit!

We can assist with global door-to-door shipping.

Thank you for reading!

Price: $153,900
Oh boy do I want this car. I'm very much against black as a color on my cars if I can help it as it only looks clean for the few seconds after you wash it and shows every single little paint flaw, but on a car like this, I'm probably driving it my 2,000 miles a year. It is never seeing rain and I can live with some dust on it. This example probably has seen a fair amount of dust with seeing as it has 19,000 miles. In my eyes, this is the kind of car you want. This wasn't some collector piece with 2,800 miles, this car was used. It has been vetted and is thoroughly broken in. All that ideally leads to a better deal for you as well. At least in theory.
The asking price for this example is just under $154,000. Looking at some past sales, this seems about $5,000-10,000 too high. A SLS in that price range right now seems to be well under the 10,000-mile mark and has the expensive ($12,500!) Carbon Ceramic brakes, which this car does not. Looking around at the seller's other offerings for sale, it does seem that they are a bit optimistic on all their asking prices, so take it as you will.  If you had to buy this car for $154,000 would I be appalled? No, not really. These cars have settled in this $150,000 range and seems to be staying there and maybe even creeping up a little. I don't see any other Gullwing Mercedes on the horizon as AMG seems to be fully involved in making 22 different versions of the AMG GT. I just hope my income doubles and these stay the same price. Maybe find a nice bridge to live under as well.
– Andrew