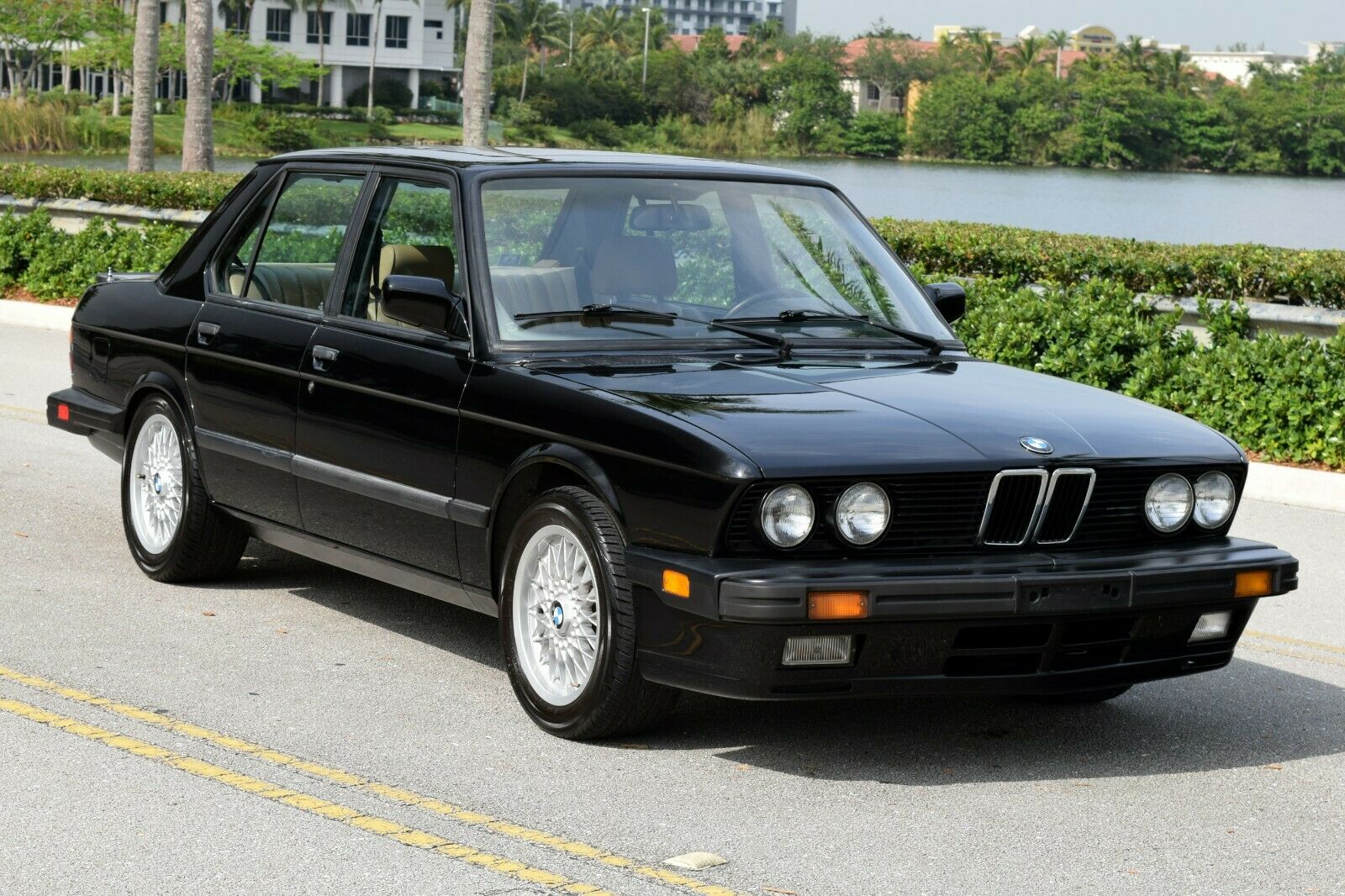 The M5 might not have been the original super sedan. It wasn't even the first hot 5-series. But just like the GTI is synonymous with the hot-hatch segment, the M5 became the standard by which all other super-sedans were judged the moment it rolled onto the scene in 1985. Power seemed other-worldly; 280 plus horsepower from the race-derived M88/3 hunkered down with beefy suspension upgrades and huge (for the time) alloy wheels linked with a limited-slip differential. At a time when "fast" cars had 180 horsepower, BMW's first M-offering in the sedan range might as well have been a space ship.
BMW promised limited production for the U.S. market, too – and, indeed, only 1,239 were produced for the U.S. with the slightly de-tuned S38. Unfortunately, that was 700 more than BMW had promised to make, and that led to a lawsuit. It also wasn't very long before the M5's power reign was eclipsed; first by its replacement E34 model, then by the whole range of new V8 models emerging on the market, from the 1992 Audi V8 quattro to the 500E. Values quickly fell as these old-looking (even when new) boxy rockets fell out of favor, and they remained there for quite some time.
But recently there's grown a much greater appreciation for all things 80s M, and though the E30 has grabbed the headlines as the market star, outside of the M1 it is the E28 M5 that was brought here in fewest numbers. Even fewer have survived, and finding clean, lower mile examples can be tough. This one appears to tick the right boxes: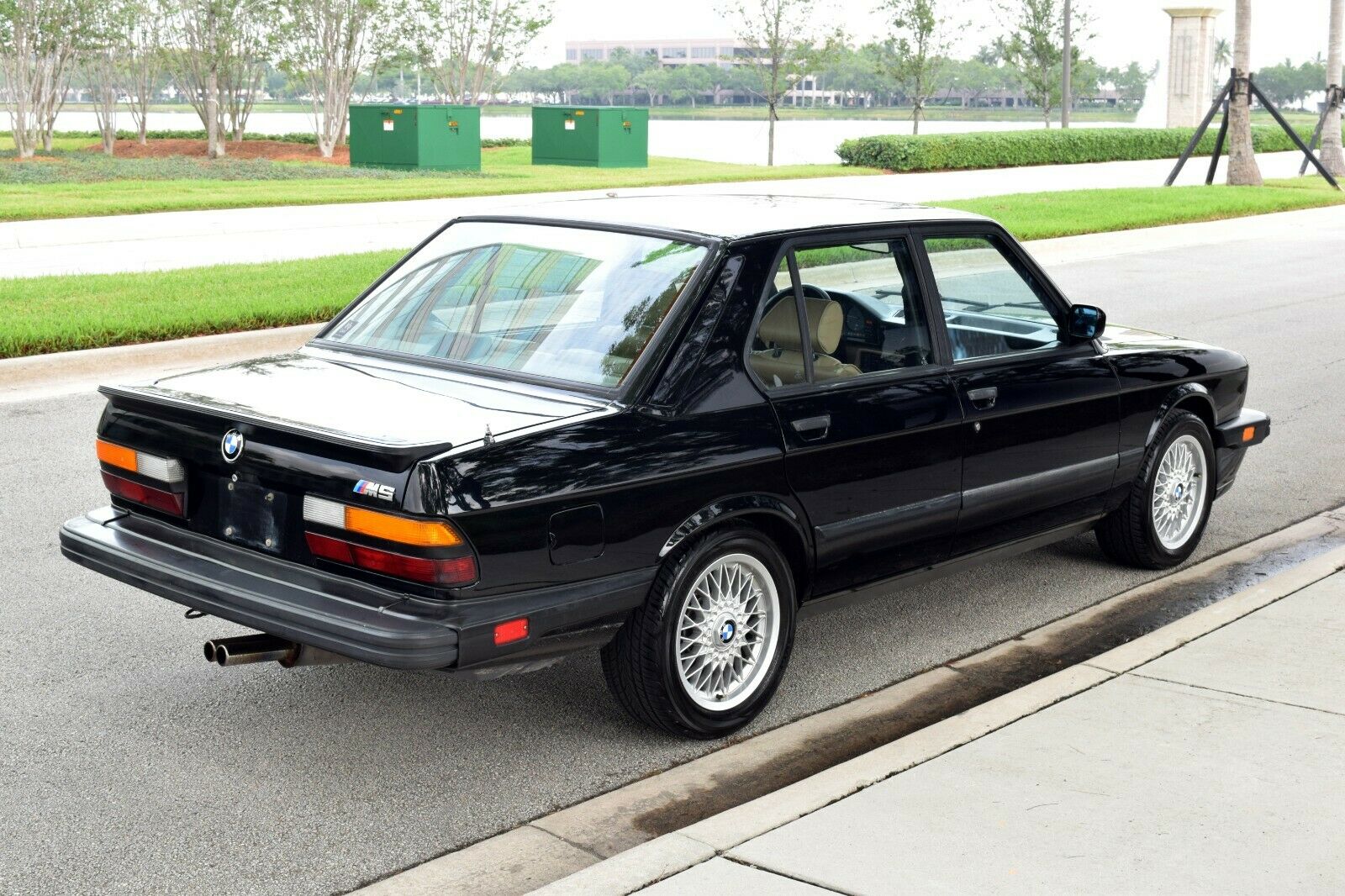 Year: 1988
Model: M5
VIN: WBSDC9300J2875098
Engine: 3.5 liter inline-6
Transmission: 5-speed manual
Mileage: 92,097 mi
Price: $42,500 Buy It Now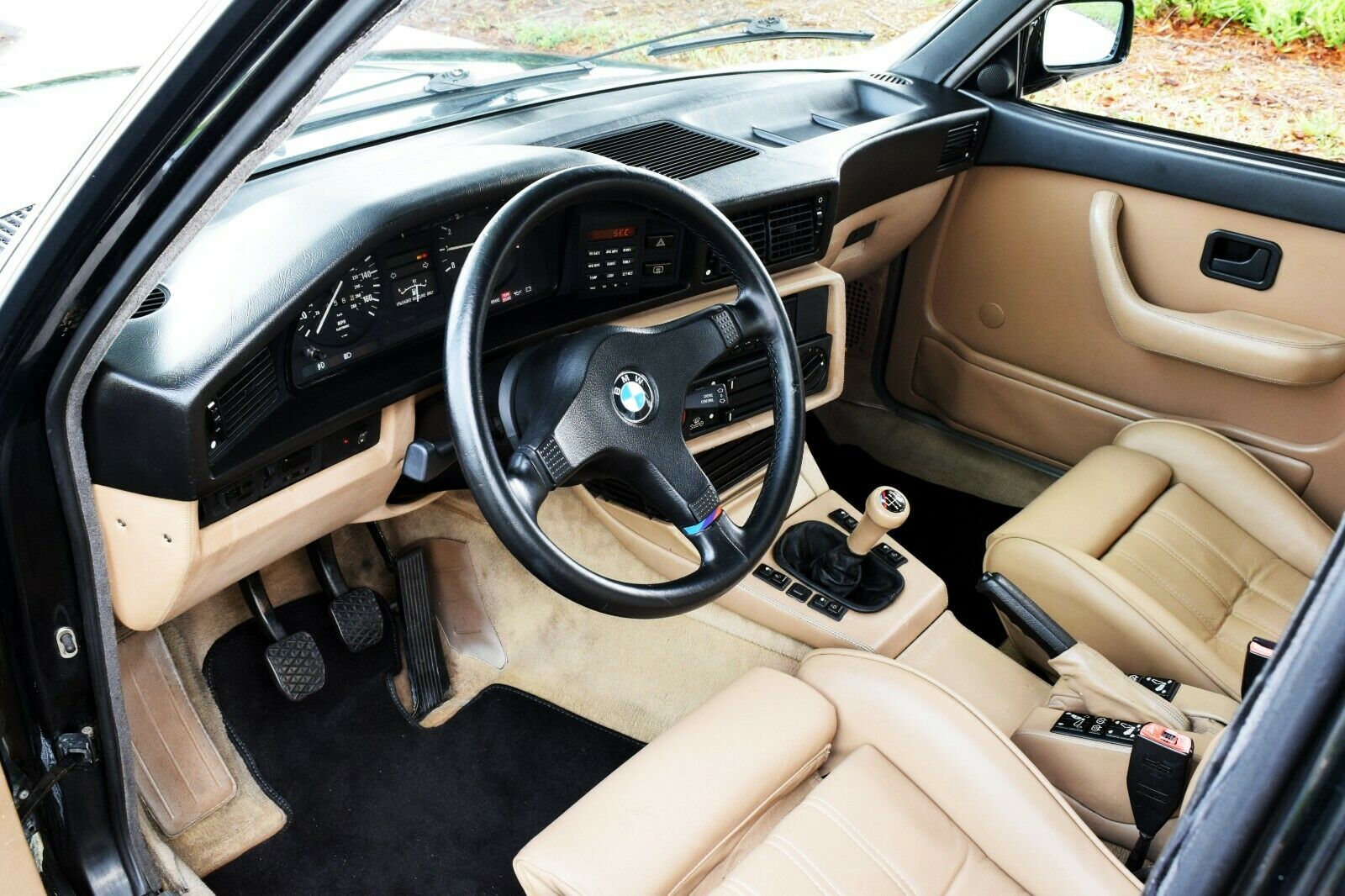 1988 BMW M5. Well sorted, low miles in excellent condition Schwarz black over tan leather interior.

Just 92,097 original miles on the odometer. Car has only had 2 owners its whole life.

Equipped with original BBS style 5 wheels, which gives it the iconic look.

Extremely rare car and hand built. One of only 1,340 for the US market of E28 chassis M5 imported in 1988,

powered by The S38B35 inline-six 256-horsepower, 24-valve inline six.

Florida car with clean car history, no accidents, matching Vin numbers.

Body in excellent condition with wet looking paint.

The interior is finished in Tan leather, and the. All other interior finishes are in great condition.

The dashboard is straight with no cracks and warping which is extremely rare and shows

how the vehicle has been garage kept its whole life.

Car runs amazing, sounds great with. The transmission and clutch shift perfect.

Everything seems to work great, all the power seats, power windows and sunroof are in good working order.

A/C blows cold. Radio is original.

Serious inquiries Call/text

305-443-7626 Bernard or

305-527-6867 Eddie

Follow us on Instagram for live updates!

@rmcmiami

We also speak Deutsch and Espańol
Can Ship (Insured) Anywhere Worldwide if Needed.
Located in Miami, Florida 33126
Financing Available with Approved Credit
Trades Always Welcomed (UP or DOWN)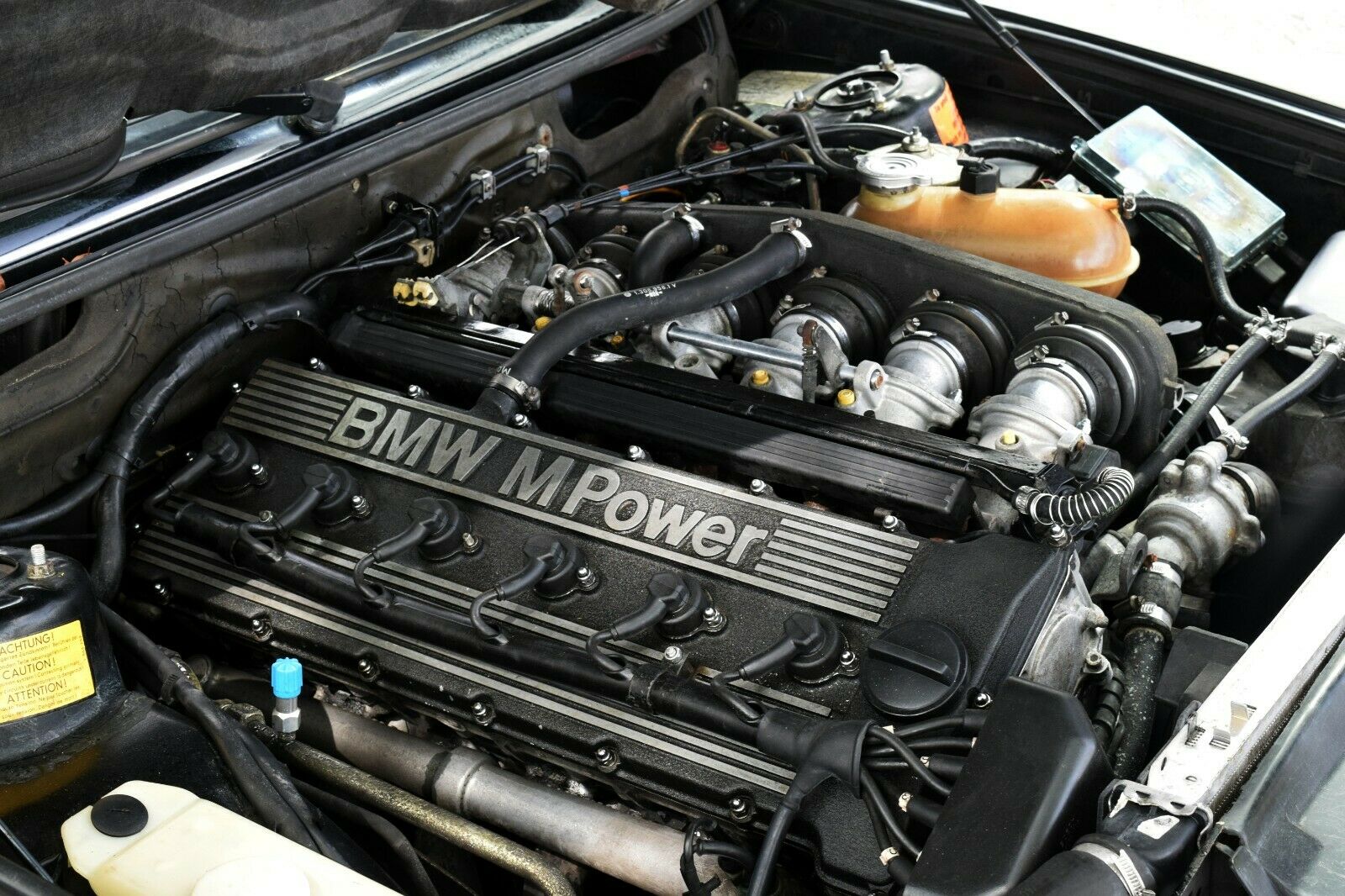 To be honest, the first thing that struck me when looking at the thumbnail and mileage infographic was that the price seemed somehow reasonable. An all-original, low owner count, great condition sub-100,000 mile E28 M5 is a hot commodity today. There is, for example, a 126K non-original example on Bring a Trailer right now that's currently bid to $3,000 more than this one. Recently, EAG picked up another example – probably a better comp to this car – off of BaT for $45,000. With limited mods, lower mileage and in original configuration, EAG's purchase seemed to indicate there was value left on the table. If anything, at first glance today's car seems even more original and at a lower price. So what's to give?
Well, first off when you compare the BaT car and the RMC Miami car, you'll quickly see RMC's presentation is sub-par. Health of the notoriously expensive to fix S38 is not disclosed outside of being called "amazing". And careful scrutiny of the pictures show that there's been some fiddling with the leather inside. The result looks nice, but it's not original. Searching the VIN returned another key in the history; the owner popped up on MyE28.com and started a bit of a row with claiming it was a one-owner car, while he was the defacto second owner. It also appears from both that post, and from the eBay VIN check, that the car sat for the best part of a decade. While that's not the worst thing, it sounds like from the post that the car required a restoration in 2017 to get it going again. There, he claims "seats redone in original natural leather, all the rest of the interior is about 7-8 scale. Fender and hood painted due to chips all VIN tags in place. Motor runs fine getting compression check done now. All sls work(new sls shocks)s new bilstein shocks front, all brake booster new, etc. 95 of mechanics done on the car. AC and all power windows and sunroof works, also heater core replaced. I will post extensive pictures this week. Clean one owner car fax. I planned to keep it but don't have the space from my other cars."
From a purchase perspective, this car looks like it has some question marks that probably will keep the likes of EAG away. But that's also helping to keep the price in check. Better still, you can get a further $3,000 discount from the eBay price simply by visiting the RMC website. Do a bit more digging and a thorough PPI checks out, and this one looks like a very nice driver.
-Carter