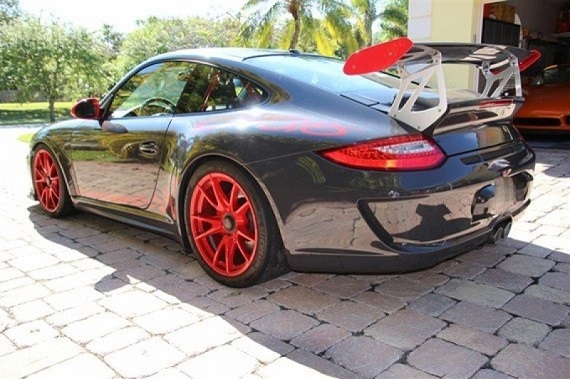 Ah, the GT3 RS. Push a road-going 911 towards its logical conclusion in terms of power and lightness and this is more or less what you get. And here we have one of the later versions with its 3.8 liter flat-6 delivering 450 hp to the rear wheels via a 6-speed manual transmission. Ever since they were first introduced for the 996 I have always loved these and they follow in a long line of RS variants that have consistently been some of the most sought after 911s Porsche has produced. While previous RS variants focused largely on the combination of power and lightness, the GT3 RS began to add significant aerodynamic aids to help deliver all that power effectively and keep the car glued to the road through even the quickest turns. The RS has long been a way for Porsche to provide its customers with a car that pushes road car limits while also meeting the homologation requirements that have enabled the marque to continue its long history of racing success. Of course, those cars we see thundering down the Mulsanne straight at Le Mans differ markedly from any road car Porsche produces, but that's why the RS has always been so coveted. It strives for similar racing ideals, while retaining the comforts and conveniences that have always made the 911 such a wonderful road car.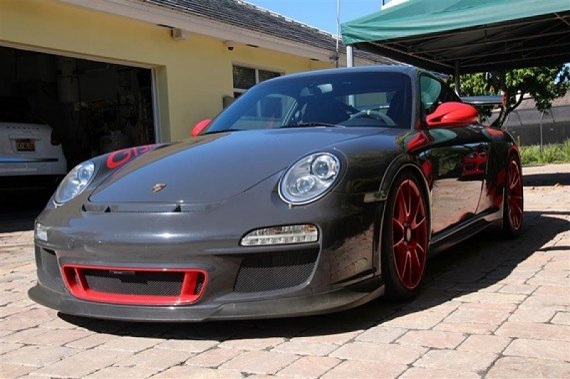 Year: 2011
Model: 911 GT3 RS
Engine: 3.8 liter flat-6
Transmission: 5-speed manual
Mileage: 7,700 mi
Price: Reserve Auction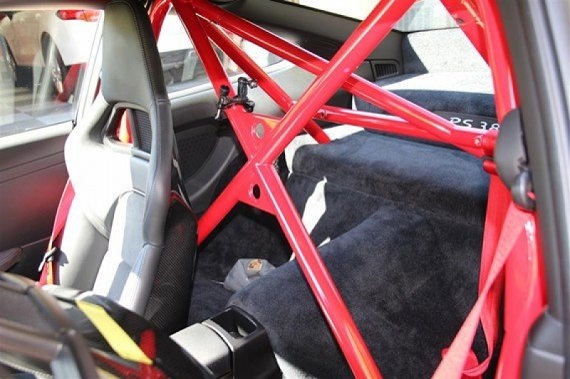 2011 Porsche 911 GT3 RS For Sale in Miami, Florida 33157

This is a One owner 2011 Porsche 911 GT3 RS with 7,700 miles, 2011 GT3RS Grey Black w/red accents/ dials/black interior, PCM w/nav & XM radio, lightweight battery, Front axle lift, sport chrono, lots of carbon, K40, Roll bar /red, Driver 5pt harness, warranty until Nov 2015, all books and 2 keys.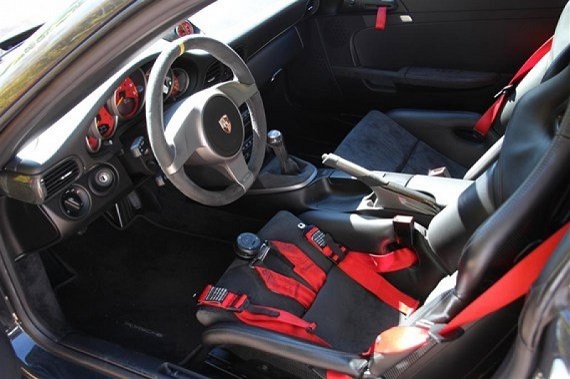 As I'm sure most are aware, Porsche announced that when the 991 GT3 RS is released the full-manual transmission will no longer be an option as all cars will come equipped with PDK. The reasons are very straightforward, but it leaves drivers in a quandary if they want the fullest driving experience but don't care about ultimate lap times. The easiest solution, of course, is to look for one of these. With bidding currently at $150,001 this GT3 RS 3.8 comes in at less than half the cost of where I've seen prices for the final 997 RS produced, the GT3 RS 4.0. For collectors the 4.0 is the car to have, though I'd imagine the 3.8 will do just fine on the market for years to come. Still, for the very well-heeled who want an excellent 911 for the track and the ability to do all of the shifting yourself the RS 3.8 surely packs enough punch to satisfy most any driver.
-Rob