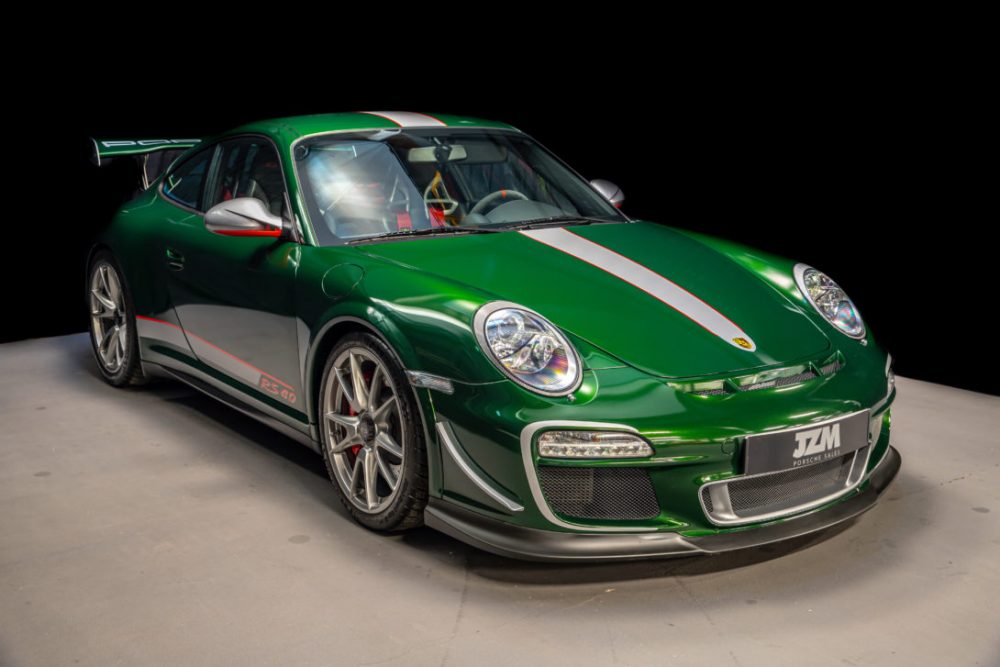 In terms of the king of the hill in the Porsche 911 GT world, there are two. One is the 2011 GT2 RS, and the other is today's car, the 2011 GT3 RS 4.0. Both of them were extremely limited in production, and most importantly, had a manual gearbox. Because of that, they sell for crazy money. Really crazy money. They have the perfect formula to be a really great collector car, and if you have a half a million bucks to spend, it all comes down to whether you want turbochargers or no. I don't think either can be called better than the other, but for me, I might lean towards this GT3 RS 4.0.
Outside of a handful of paint-to-sample examples, the 600 cars were either offered in black or Carrara White. Today, we have one in British Racing Green. Naturally, I freaked out and thought this might be the best 4.0 ever spec'd out, but was disappointed to see it is wearing a vinyl wrap and not paint. Still, if you have $400,000, I would suggest this purchase.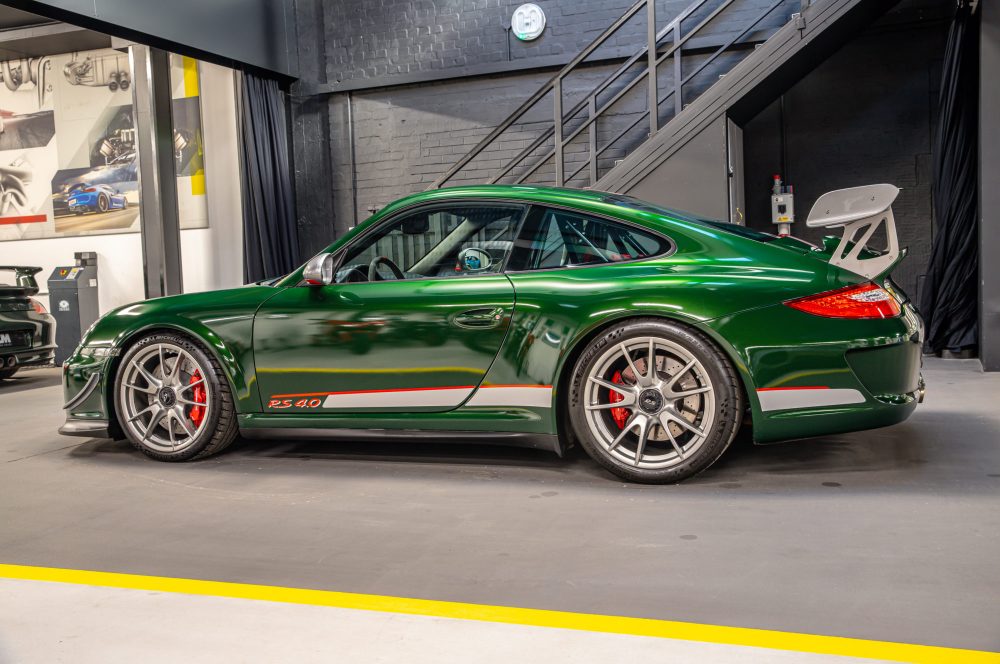 Year: 2011
Model: 911 GT3 RS 4.0
VIN: N/A
Engine: 4.0 liter flat-6
Transmission: 6-speed manual
Mileage: 17,965 mi
Location: Kings Langley, England
Price: £299,900 ($409,438)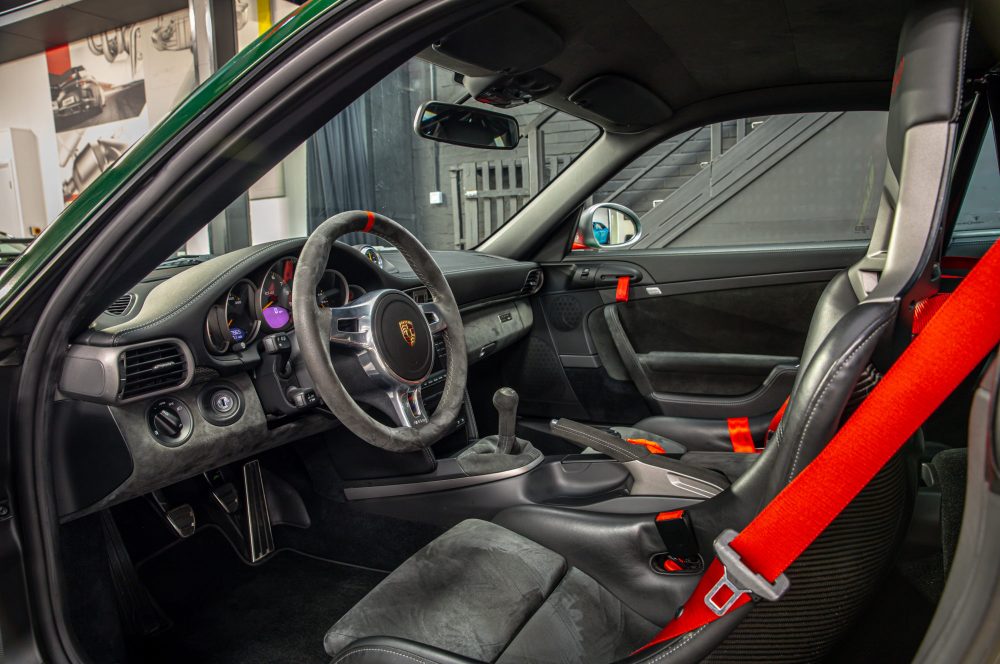 JZM are delighted to welcome back to the showroom this stunning GT3 RS 4.0, finished in a special British Racing Green vinyl wrap complete with OEM silver and red RS 4.0 decal set. Applied by the experts at Max Protect, this wrap gives this RS purposeful yet luxurious character and marks it out as something a bit different compared to the standard palette colours of solid white or black.

This RS 4.0 has exceptional provenance offering a full and complete Service History via JZM and OPC's, the most recent of which took place here at JZM in May 2021 at 17,305 miles.

Supplied in excellent all-round condition both cosmetically and mechanically this RS 4.0 is ready and waiting for its next custodian to drive and enjoy. As with all of our cars, this 4.0 has been rigorously inspected by our team of expert technicians and will be supplied with 12 month JZM warranty for peace of mind.

Contact a member of the sales team for further information on this stunning example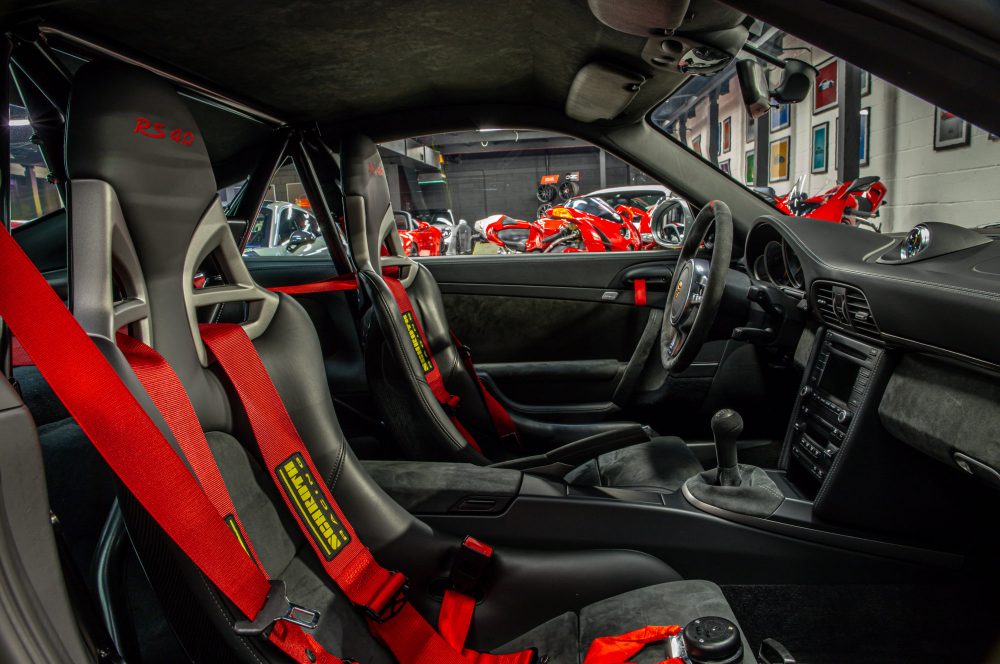 Whoever did the wrap on this car did a really nice job incorporating the factory 4.0 graphics. I'm generally not a fan of wraps, but I'll give this one a pass for the effort on it. The factory color is said to be Carrara White and that is probably why we don't have any shots of that glorious 4.0 liter. Being this is a European-market car, they get the much more focused fixed-back seats similar to those in the Carrera GT. Whoever the previous owners were, they weren't exactly shy about driving it with nearly 18,000 miles. Maybe those aftermarket harnesses have something to do with it.
Looking around the handful of these for sale around the world, there are some less expensive examples for sure. Although to me, I don't think you can buy one of these and go wrong. As long as you don't wildly overpay, I don't think you'll have any problem at all. This is surely a driver example, which is a major plus for some. I do think this one might be a little pricey at $410,000, but that might be because it is located in the UK and not mainland Europe.
– Andrew