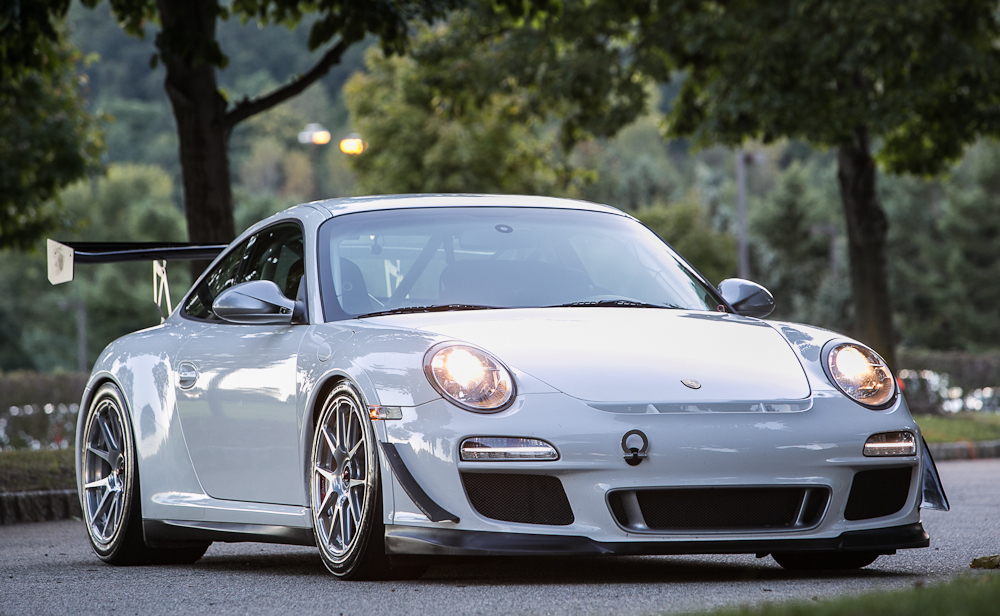 I'll just get this out of the way: the GT3 RS is my favorite car; it is the money-no-object car that I'd buy amongst the various super- and hyper-cars available today. The one featured here is even a bit more special. Beginning with the 2011 3.8L GT3 RS, which produced 450 hp in its stock form, this car has been worked over by DeMan Motorsport to turn what was already a very good track vehicle into something that should be fairly brilliant. I'd prefer my GT3 RS to come with one of the wilder color combinations available, but even in the subdued hue seen here this car is stunningly pretty and sure to drive spectacularly.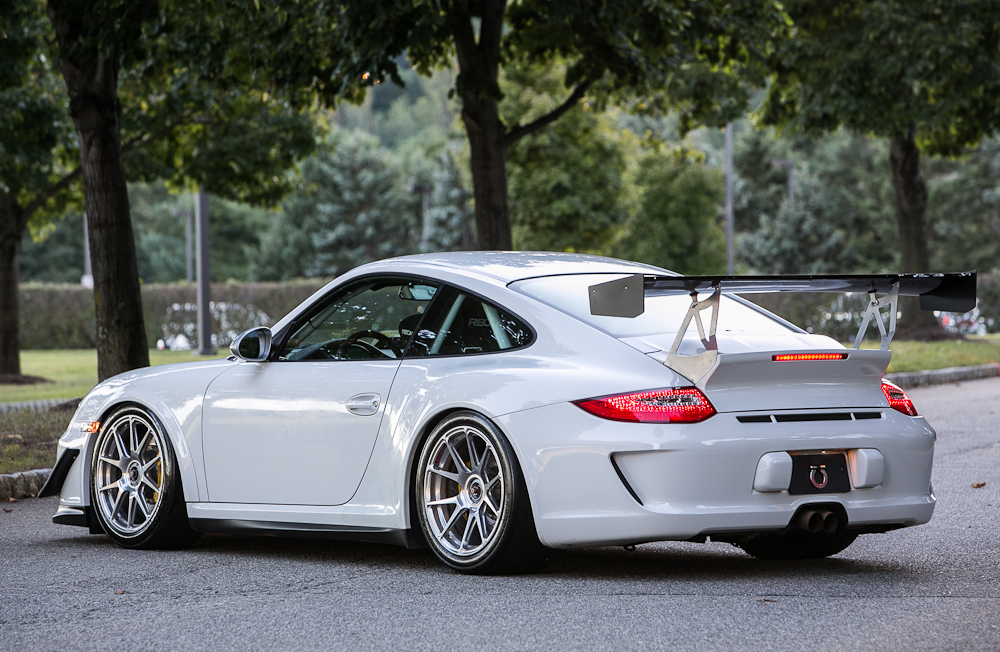 Year: 2011
Model: 911 GT3 RS
Engine: 3.8 liter flat-6
Transmission: 6-speed manual
Mileage: 8,250 mi
Price: Reserve auction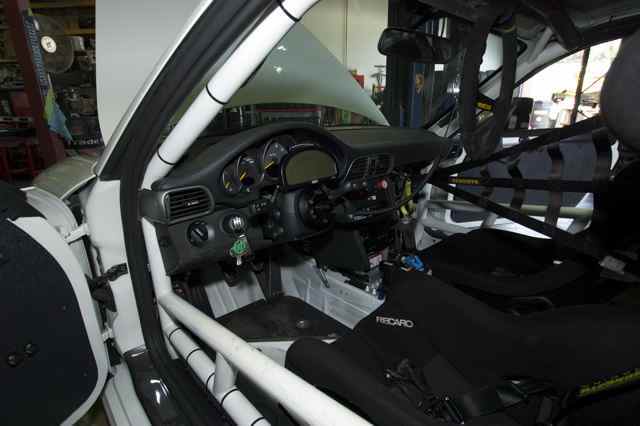 Here for sale is a beautiful GT3RS track monster. This vehicle was built for track fun only and never competitively raced. The owner has decided to go a different route in racing. This car has NO paint work, NO accidents, NO damage, and the body is absolutely flawless. This car is the perfect weekend track vehicle. Please email or call with any questions.

Year: 2011
Make: Porsche
Model: 911
Porsche Model: 911
Mileage (numbers only please): 8100
Options (Please check ALL which apply): Antilock Brakes, Power Brakes, Power Door Locks, Power Steering, Power Windows, Traction Control
Color: White
VIN: WPOAC2A91BS783227

DeMan Motorsport artfully crafted this 2011, 1700-original-mile beauty into a unique and truly superior RS both in terms of performance and reliability.

The DeMan Motorsport conversion preserved the stock motor, electronics and tune to ensure reliability. However, a motor refresh was recently completed, including:
• New gaskets
• New thrust bearings
• New main bearing
• New rod bearings
• New timing chains
• New main oil pump
• New scavenge oil pump
• New oil heat exchanger
• New intake cam actuators
The refreshed motor has only 1600 miles!

In addition, the entire transmission was just disassembled and inspected and the clutch and clutch cover were replaced with new Sachs Performance 4.0 equipment. The new clutch has 200 miles!

No expense was spared. The build (not including the motor refresh and new clutch) totaled over $93,000. The list of enhancement modifications includes:

CUP Interior Prep, Safety Equipment & Finishes
• Interior door panels, door pulls, foot plate
• Custom DeMan Motorsport welded full safety cage (A real work of art!!)
• Driver side & center safety nets
• Recaro Pro Racer Hans driver seat
• Recaro Pole Position passenger seat
• Schroth Profi Hans 6-point driver harness
• Schroth Profi Hans 6-point passenger harness
• Sparco steering wheel, Motorsport quick release, steering wheel hook
• Central electric cut off switch with dash & cowl activate switches
• SPA 2.5L Electric fire system complete
Communications, Data & Video Systems
• RaceKeeper with (3) cameras
• Motec Dash CDL-3 including shift light
• Motorola radio system & crew kit
• IMSA intercom system
Engine
• Welded coolant lines
• Rear main engine seal
• Porsche Factory RSR headers
• RSR mufflers
• FabSpeed carbon fiber air intake
• WEVO semi solid motor mounts
Suspension, Hubs & Brakes
• Hub CUP conversion – New drive hubs, central bolts, drive pins, drive pin bolts, lock pots, circlips, wheel nuts, securing clips (No more silly OE centerlocks!!)
• Wrightwood racing front & rear steel rotors
• Pagid RS29 front pads & RF14 rear pads
• Custom ANZE-PENSKE Racing Shocks 8700, 3-way racing dampers with remote mounted reservoirs for easy access (fronts under trunk hood, rears in cabin)
• RSS Motorsport GT3 arms
• Tarett rear shock monoballs
• Toe link lock plates
• GT3 Motorsport toe inks with bump steer kit
• Corner balance and race alignment
Aero Enhancements
• Porsche 2009 RSR Wing & custom uprights
• Carbon Fiber Dive Planes
Wheels & Tires
• Forgeline custom GA1R CUP centerlock wheels – 2 sets
• Fikse 3-piece CUP centerlock wheels – 1 set
Miscellaneous
• Cool suit system
• Rennline front & rear tow hooks
• Rennline undercarriage tie-downs

The car has been meticulously serviced and maintained by DeMan Motorsport. A complete service history is available.

Though the car was built for serious track duty, it is currently registered for the street. The OE side mufflers, CATs and intake manifold are included in the sale price in case future emissions testing is desired.

This car can compete with the performance of a CUP car, but has the reliability and durability of a stock RS. Further, its handling at the limits is absolutely confidence inspiring. This car is a DREAM to drive very, very fast. If you have an RS and are serious about tracking your car, don't drive this car unless you already plan on buying it.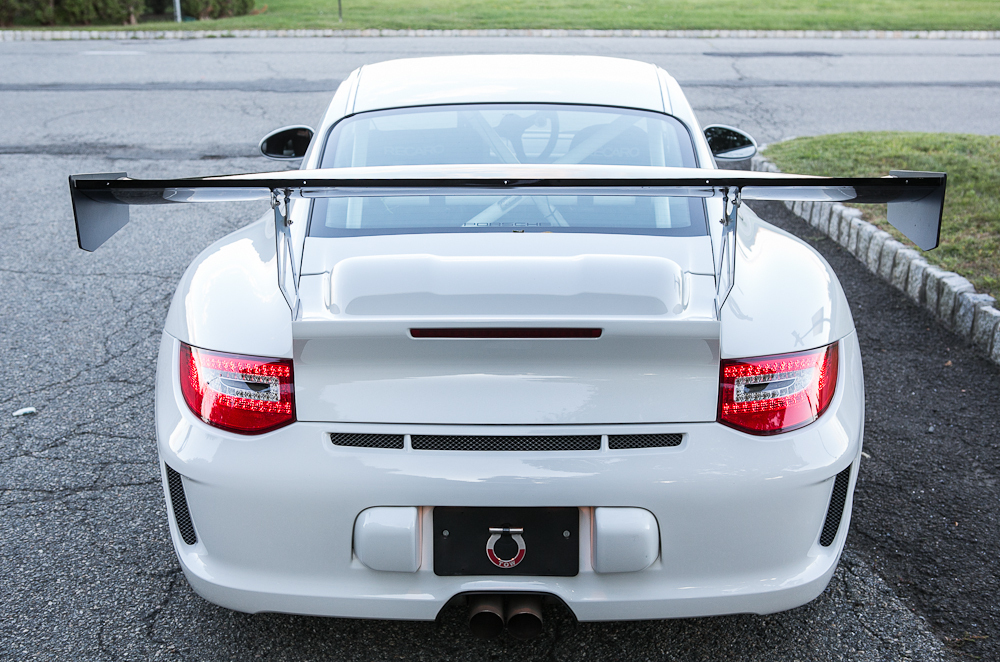 This car comes with all of the goodies: full roll cage, upgraded suspension, upgraded brakes, rebuilt engine, onboard radio and video systems, RSR aerodynamics; the works. These cars sold for around $150,000 when new and that's where the seller has placed the starting bid on this auction. For someone looking for a GT3 RS that has been taken to the next level, this would be a nice place to start. File this one under the "future lottery purchases" column.
-Rob