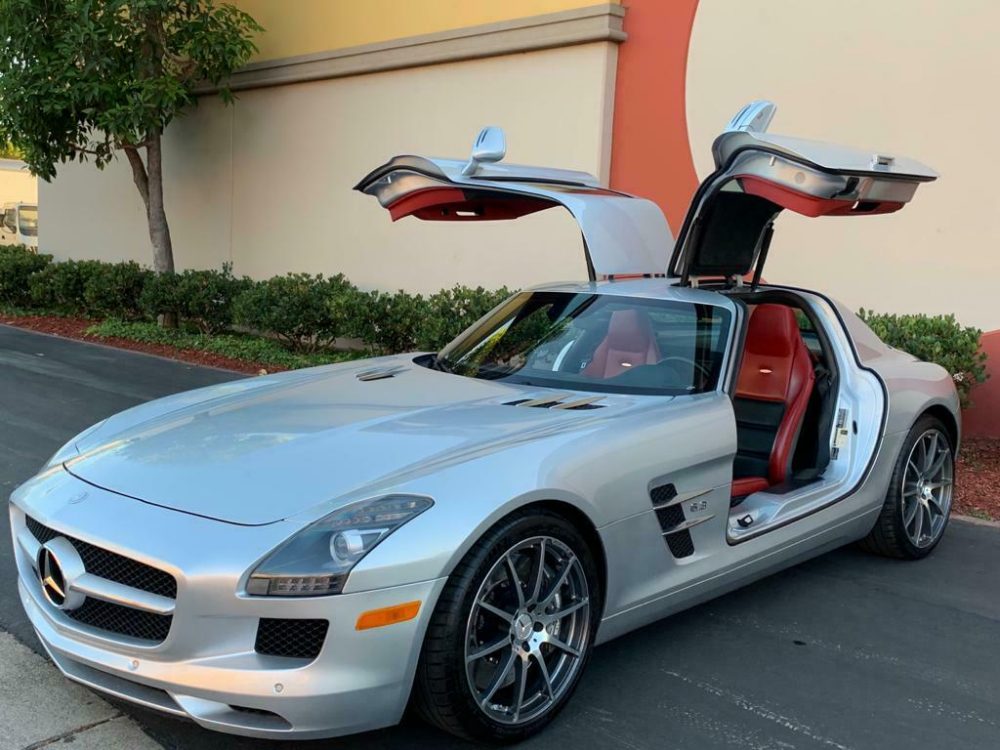 Don't sleep on the Mercedes-Benz SLS AMG. Not saying you are, but they don't seem to get a lot of love compared to all the other wild and crazy cars out there. Maybe it was just a strange time to launch an exotic super car, or maybe it looks too much like an SL, but I think this car is very much something that will go down in history as a car to have. I've pleaded the case many times before for the SLS, so I figured I'd do a yearly reminder that these are probably at the bottom of the price curve right now as they are nearing 10 years-old. It has Gullwing doors for goodness sake!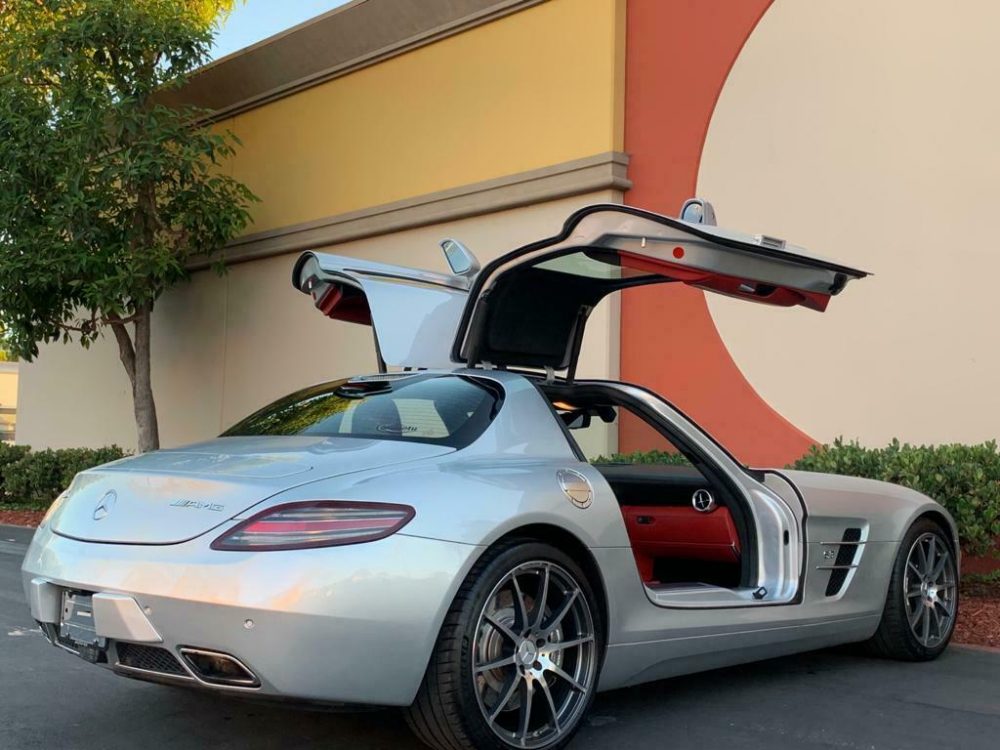 Year: 2012
Model: SLS AMG
VIN: WDDRJ7HA5CA008125
Engine: 6.2 liter V8
Transmission: 7-speed dual-clutch automatic
Mileage: 39,900 mi
Location: Orange, California
Price: Buy It Now $124,500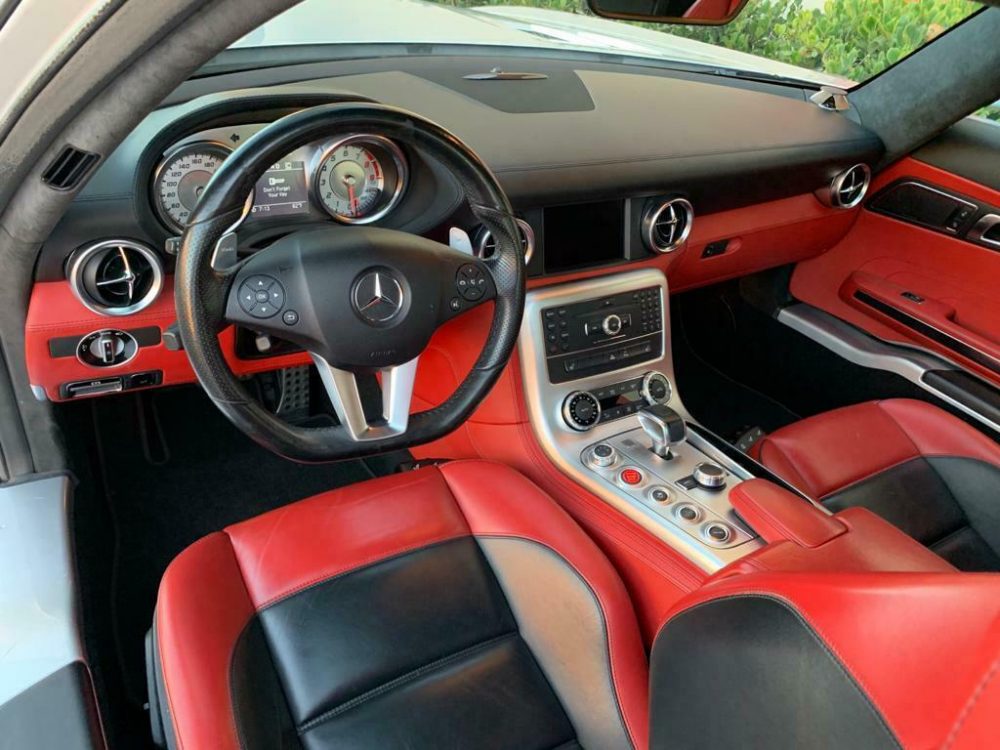 Gallery Junction presents

2012 Mercedes SLS 63 AMG

Very Desirable Silver with Red/Black Interior

Clean Title, Clean Carfax, Never Been In An Accident

These Cars Are Getting Harder To Come By.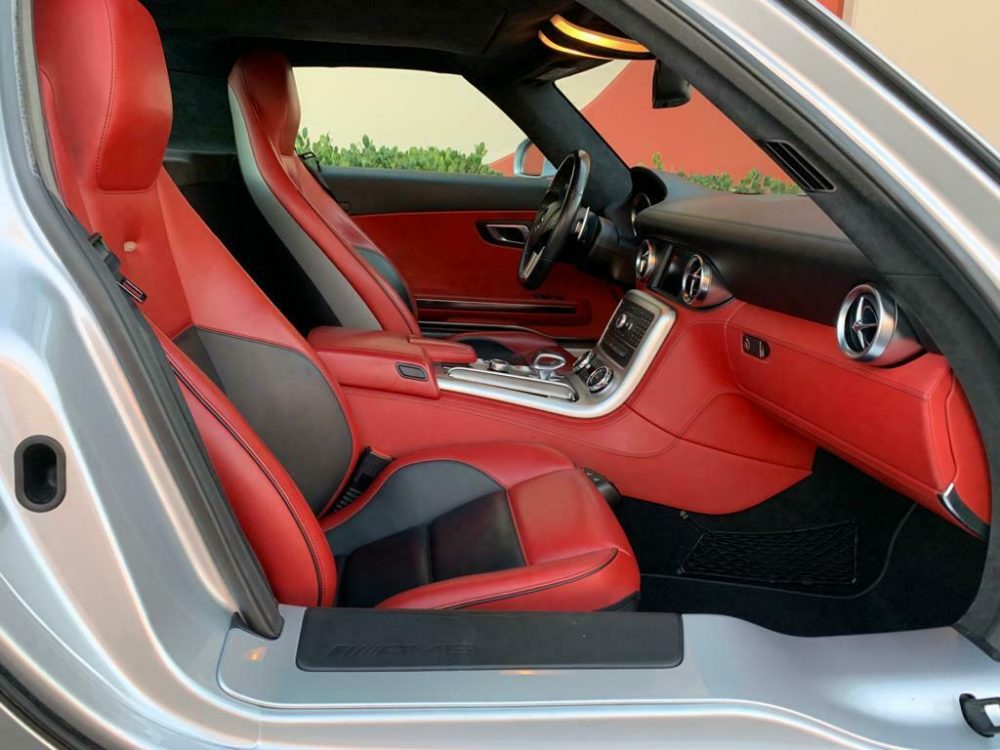 Personally, I take a peek at these every quarter or so to see where values are, and they haven't moved much. We are even seeing the roadster versions sell for under $100,000, which I think is crazy, but it does make sense that they are priced less than the Gullwing cars. The floor for the coupes seem to be around $120,000, with really low mileage cars going for much more. Production on these cars was surprisingly high,1,837 coupes and 884 roadsters, given how these were a ground-up project developed totally by AMG with very little parts sharing. This example is California comes in with an impressive 40,000 miles, which is the highest I've ever seen on one of these, and still looks good. The price?
This one is at $124,500, which I think is high. We saw a white one back in February with 30,000 miles sell for $120,000, and it surely had a lot more info other than 14 words that say nothing at all. The two-tone red is a little odd, but then again this is a car with doors that stand straight up. I think it is probably $10,000 too much, so if you could get it at that price, it would be a nice buy. Either way, I don't think these stay at these prices forever.
– Andrew