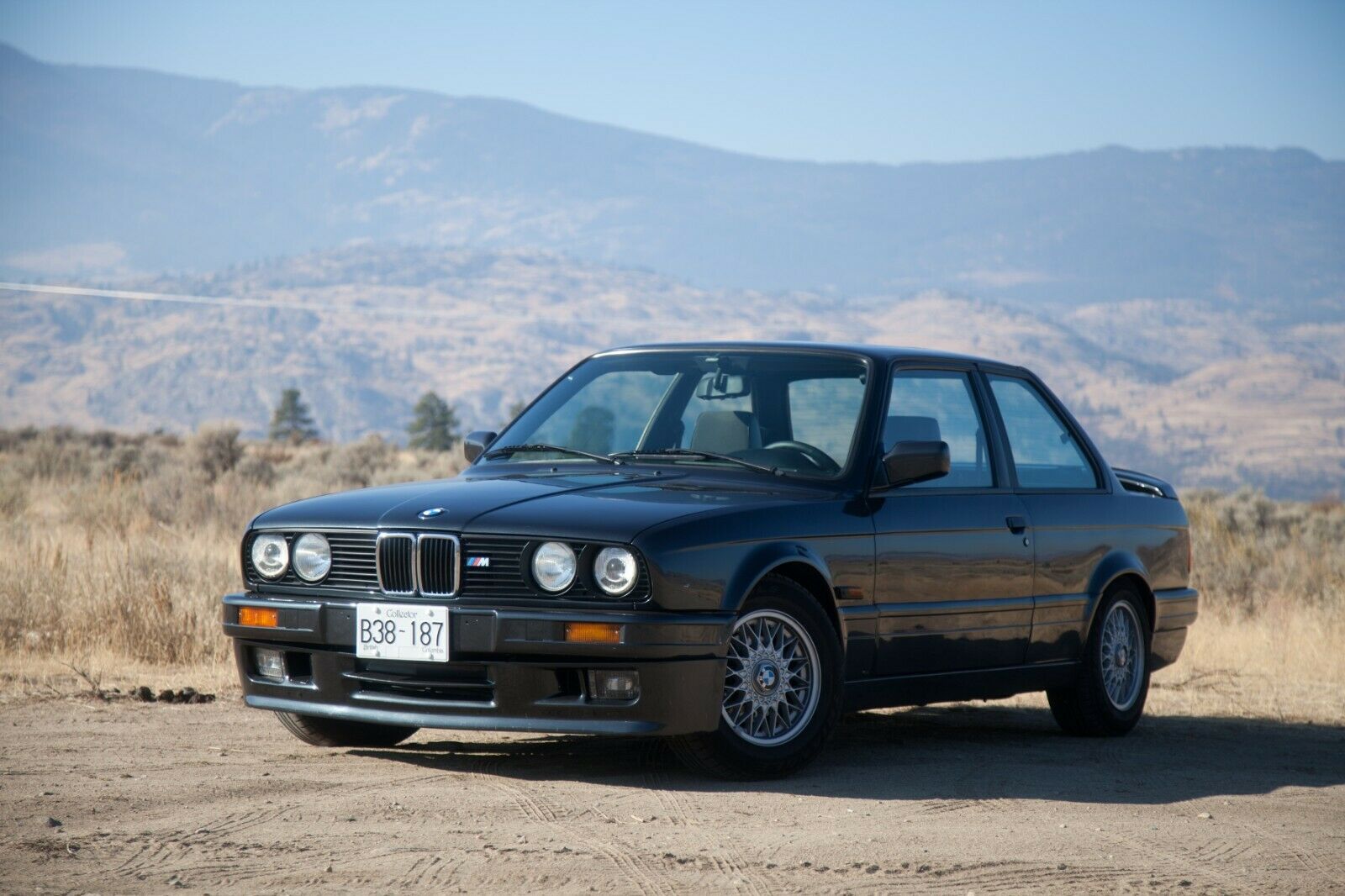 80s M Mania continues with little abatement, and the spill-over effect has impacted the rest of the lineup. Manic pricing increases have rivaled the Porsche 911's market stardom in a smaller audience. For the most part, outrageous bids have been limited in the general enthusiast world to the M3; but within the E30 sphere of influence, outstanding examples of each particular model have reached astonishing levels of pricing. How crazy has it gotten? How about consistent mid-to-high $20,000 pricing on 325s? Granted, that is reserved for the best examples, but it shows the massive swing in values of the highly desirable platform.
Stepping up to the M3 will cost you a lot more – even if it's not as nice an example. Of course, there's an alternative if you really desire M DNA in the form of the screaming S14. BMW slotted a de-stroked 2.0-liter version into the Portugal and Italian-market 320is – and as luck would have it, one popped up on eBay recently: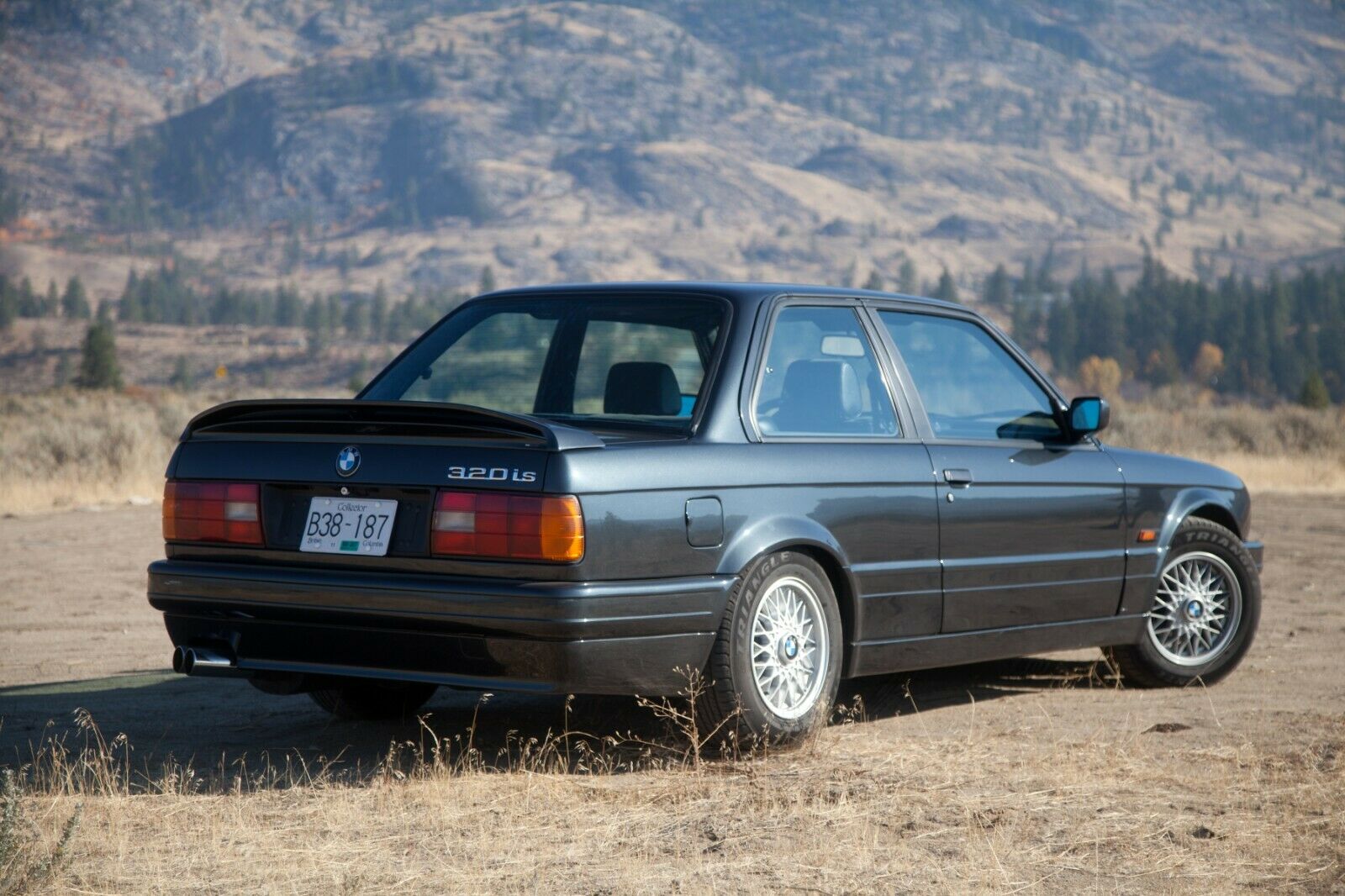 Year: 1990
Model: 320is
VIN: WBAAK95000AE27720
Engine: 2.0 liter inline-4
Transmission: 5-speed manual
Mileage: 109,375 mi
Location: Kelowna, BC, Canada
Price: Reserve Auction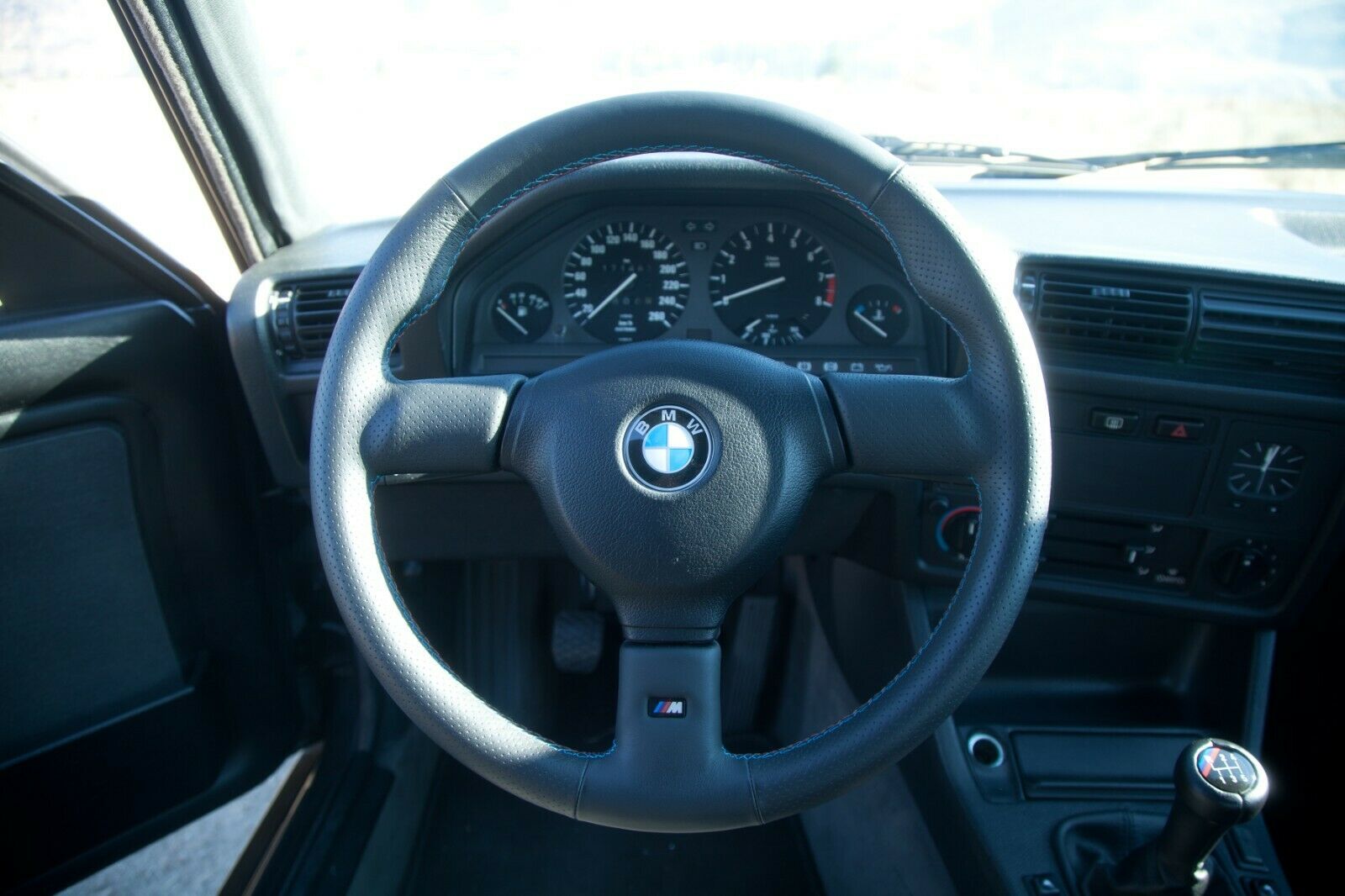 As featured by Petrolicious.com and acclaimed short film "the Curators" by Pliafilms, this one of a kind, S14 M-car mated with a close-ratio transmission with a dog-leg shifter, distinguishable inside and out by the M Technic II accessories, is as pristine an example of any E30 one can find.

General Info of the 320is:

https://bmwmregistry.com/model_faq.php?id=10

History of the 320is:

The 320is is exemplary of the quality engineering of Bavarian Motor Work. In fact, the beauty of the 320is is not skin deep. Only available in much lower quantity than the bigger sister M3, the 320is with an M3 (S14) 4-cylinder engine block was produced and sold only in Portugal and Italy. Over the years, only a small number of these continued to be road-worthy, and a handful have made its way to this side of the Atlantic.

The M3, along with the 325i/is/iX, were taxed with a 38% tax rate as a result of their displacement being >2000 c.c. In response, BMW through its M-division de-stroked the M3 engine, to just 10 c.c. less than threshold, and planted it in the regular E30 body, then appropriately adorned it with the sports accessories.

As such, a luxury sports sedan / coupe was born, with M sports suspension, and a motor that produces 192hp, vs. 195hp of the American E30 M3. At 96hp per liter of displacement, this engine is closing the gap to 100hp / L for a naturally aspirated engine, ahead of many of its competitor.

The high revv-ing S14B20 engine sends power to the Getrag 265 close-ratio transmission with a dog-leg shift pattern, always keeping the rpm high, with a limit of 7300rpm.

There were 18,843 E30 M3s produced. But only 2540 320is coupes.

The Dogleg shifter Getrag 265 without overdrive

https://www.roadandtrack.com/car-culture/a5127/lets-put-a-dog-leg-in-the-track-rats-shall-we/

The Getrag 265 transmission is, to many, regarded as the more desirable race-bred transmission for the E30 M3, with elimination of an overdrive 5th gear, and close-ratio to maintain high rpm at gear shifts.

About this car:

This vehicle was imported personally to Canada from USA, intended for personal pleasure use. The exterior is painted in Diamond Schwarz, much like a deep metallic graphite. Since arrival on Canadian soil, the car has undergone a thorough restoration with an exhaustive list of wear-and-tear parts replaced. Whereas the body needed no work, many consumable mechanical parts have been refreshed, and preventative maintenance thoroughly and meticulously performed.

The seller reports that the body feels solid without noticeable corrosion, except for some early rust under the battery compartment. The cabin suggests it may as well be much younger than its age of nearly 30 years. Seats have an anthracite cloth surface, and feels supportive. Floor carpets are clean with no stains or interruptions. M Technic II steering wheel and shifter with a leather skirt reminds the driver of its M-division heritage.

The S14B20 motor has a reported 175000km on a running and completely functional odometer and cluster, a rarity for any E30 today. This vehicle runs smoothly with no notable issues. The production date of the car was April 11, 1990, being one of the last 320is to ever come out of the Regensberg BMW factory before production of the 320is completed a few months later. It is evident that the previous owners have taken great care of the vehicle. The 320is is a driver's car, and the mileage represent a well-enjoyed vehicle, but still a long way before concerns over major issues as a result of age. On the other hand, it is not a vehicle with such low mileage with implications of problems of a garage collectible. This vehicle is in essentially stock condition, with the exception of H&R springs and roll-bars, Bilstein B6 shocks, lowering the car slightly by about 1 inch, giving the car a more aggressive stance, without the impression of being overdone. The original exhaust silencer has been upgraded to a Supersprint replacement.These minor modifications are easily reversible for the purist collector.

Electric sunroof came optional on this vehicle and works without issues. Central lock, power windows and ABS were fitted on this vehicle. The 14 inch Basketweave wheels are signature of BMW.

This car is kept in the Okanagan Valley in British Columbia, a part where hot dry weather doninates the summer. It is garage-kept and very clean inside and out. This car is summer driven only since import. Seller reports a minor parking accident where hood was dented. It was since replaced.

Ownership:

320is was intended to be driven often. It has been wearing a BC collector plate since import. With other projects at hand, the owner is now looking for a permanent home of this remarkable car, and a new owner who would appreciate the uniqueness and value of this M car, take good care of it, and drive it to enjoy what it has to offer.

Due to its age, import to many countries are possible as a collectible with relaxed regulations. Please condult your local authorities for import rules.

This vehicle has previously been registered in FL and CA, and re-importation to the US is possible with less stringent requirements. Please consult your federal and state authorities.

Reviews and Acclaims:

The BMW Car reviewer in April of 2009 said he would take a 320is over the M3 EVO II.

Auto Motor Und Sport wrote, "The 320is reacts to the slightest steering action more willing than the M3, appears to be handling better, but also demands more attention from its driver than the goodnatured and understeering M3."

"The bigger engine actually has less power in the lower rpm range. A fourth gear run from 40 to 100 kph took the M3 13.6 seconds but the 320is only took 12.8." They said the 2 liter engine revved more smoothly and finished the article by writing, "Less is indeed more."

Bimmer Magazine summarized in their review:
"Like the E30 M3 sold in the US, the Italian 320is is highly strung. But unlike the M3, however, it hides its demeanor beneath an elegant and restrained exterior. Don't be fooled by appearances: driving the 320is is like an affair fueled by passion and adrenaline. I want it, and badly!"

Complex magazine rated this car to be no. 4, out of 15 best M cars, ahead of the E30 M3, and trailing behind only the M535i, M1, and the 3.0CSL.

Specifications:

AK95 body (2 door)
M Technik II body kit
1990 c.c. displacement
192hp @ 6900rpm
210Nm@4900rpm
Max rev 7300rpm
Engine code S14B20
Dog-leg 5-speed Getrag 265 close-ratio transmission, only available on the 320is and the European E30 M3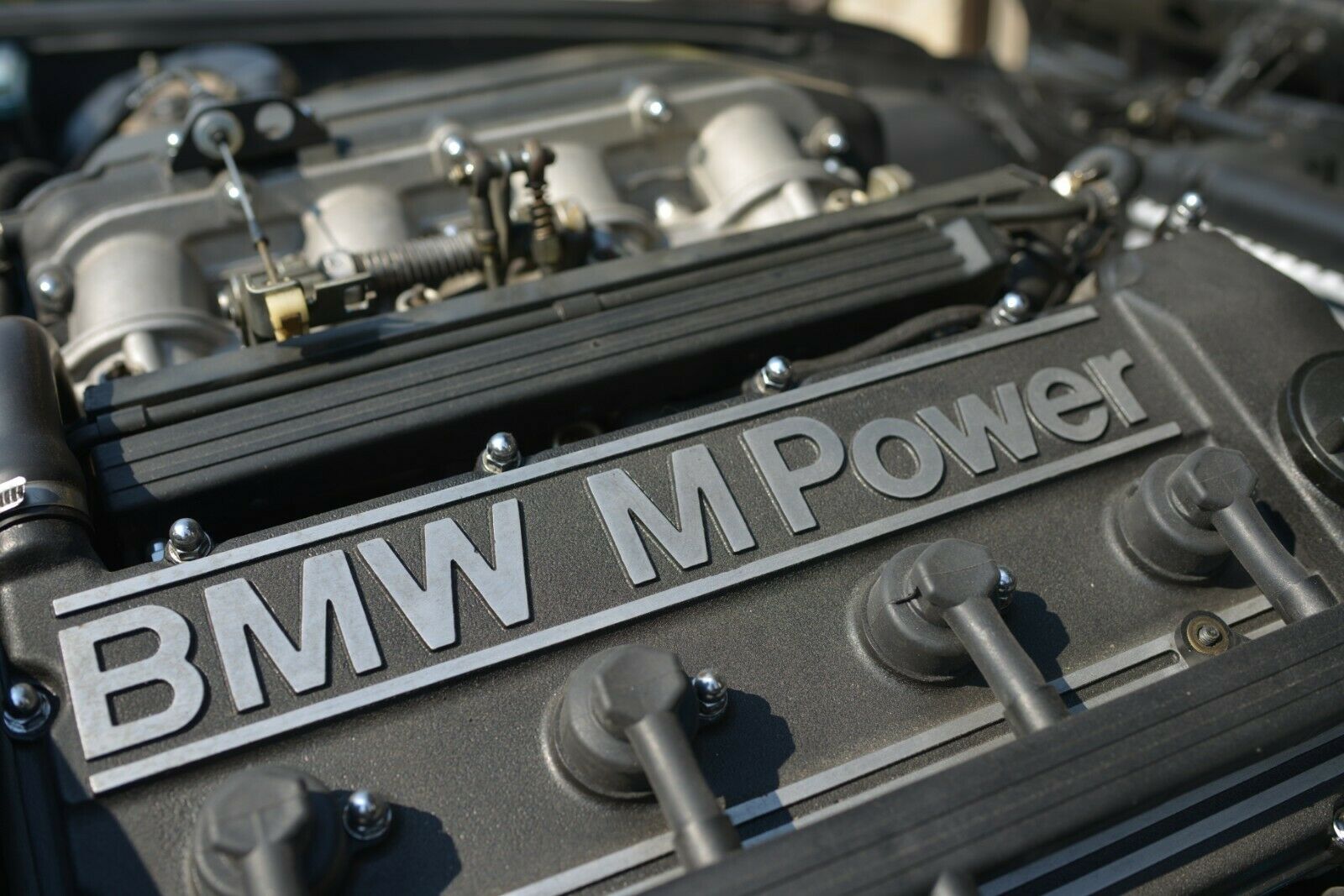 If I'm completely honest, I love the concept of the 'sleeper' M3. What I'm not as fond of on the E30 is the fully M-Tech'd out examples like this one. It's really neat to see the stuff, but I really think they look better with the simple body kit found on the normal 325is. But if you want to draw a crowd to your expensive toy at the next BMW-specific event, the M-Tech bits will certainly help to do that, because otherwise there's little separating your M-derived ride from a normal 318i outwardly.
These are hard cars to come by, but they're also pretty fringe. Asking prices on most examples we've seen over the last few years have ranged from mid-$20,000 to mid-$30,000s, and you'd be right in saying that you can get a lot more car than an E30 at that amount. But can you get a more special E30 for less? I'm not sure you can today. Whether its worth it probably depends on just how much you 'Respect Your Elders'!
-Carter