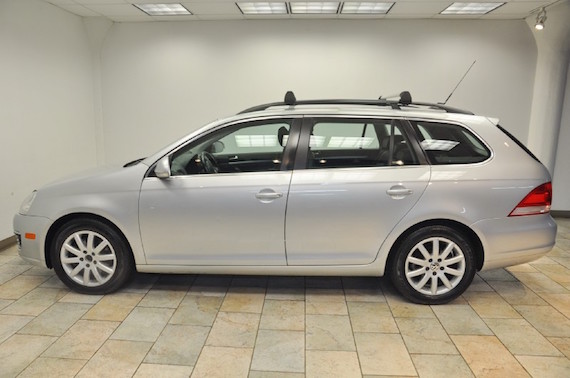 It is with a slight bit of envy that I've noticed that each Jetta Sportwagen I pass in the Bay Area has the little TDI emblem on the back. It is the mark of the modern young suburban professional family that is environmentally friendly but doesn't quite have the cash or ostentatiousness to buy a Tesla. When the Sportwagen TDI first came out, there were waitlists here and even today they hold their value remarkably well, with low-mileage examples demanding anywhere from the high teens to the mid-$20ks. To find one for cheaper than that, you're usually looking at high-mileage commuters or dealing with rebuilt titles, but every once in a while you can find a middle-grounder like today's 2009 model that won't break the bank.
With 80k miles, DSG, and a 4-year warranty this silver Sportwagen is a great all-around commuter or roadtripper for a nice price.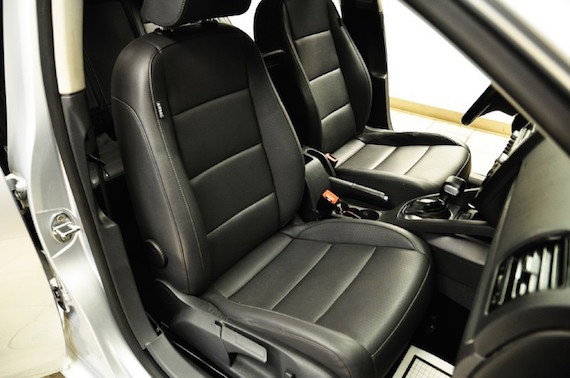 Year: 2009
Model: Jetta Sportwagen TDI
Engine: 2.0 liter turbocharged inline-4
Transmission: 6-speed DSG dual-clutch automatic
Mileage: 81,126 mi
Price: $12,999 Buy It Now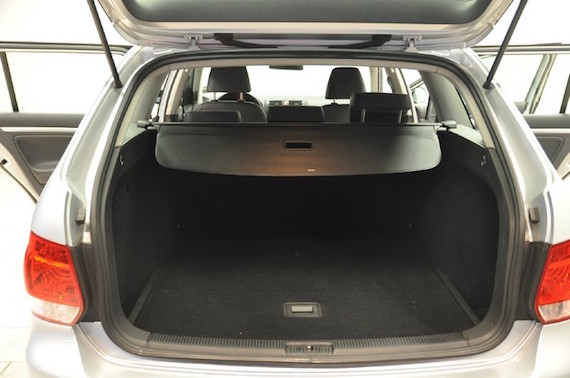 2009 VOLKSWAGEN JETTA TDI DIESEL WAGON LOW MILES EXT 4YR WARRANTY

There is still plenty of tread left on the tires. This vehicle is fully-loaded. Mainly highway mileage. It seems that this vehicle was owned by a non-smoker.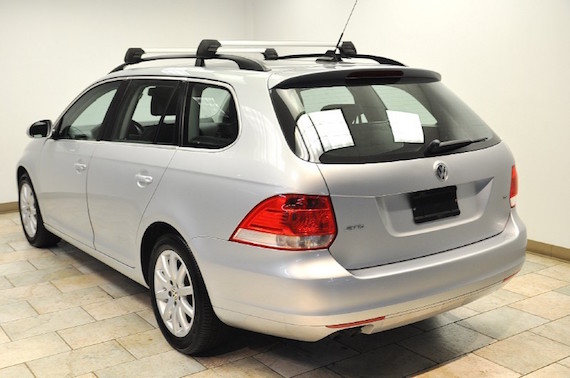 With amazing mileage capabilities and plenty of room to pack in your life, the TDI Sportwagen is one of the most pragmatic German cars out there. Catching this one for thousands less than comparable examples will leave you with plenty of cash for road trips, regardless of the price of diesel. I know I've said the E39 wagon may be a future choice for a stylish family-carrying longroof, but you can't argue with 600 miles a tank if you're looking to roadtrip!
-NR