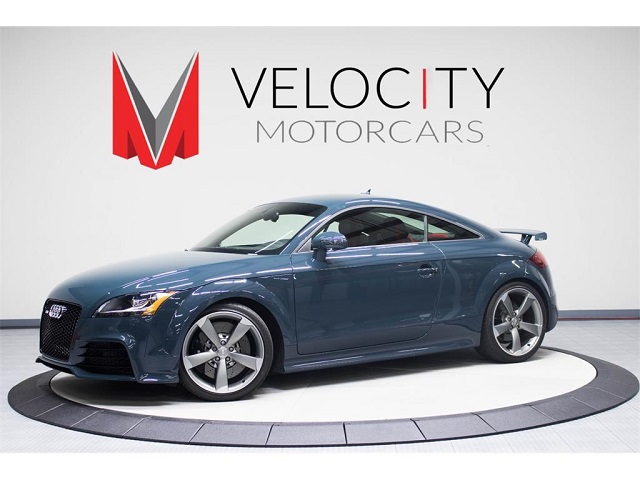 Once in a while, a truly special package comes along and is seemingly gone in the blink of an eye. The TT RS was that package for Audi, marrying the fantastic 8J chassis with the outrageous 2.5 liter turbocharged inline-5 and a 6-speed manual. With 360 horsepower on tap driving all wheels and a sticker price below $60,000, it was Audi's answer to the BMW 1M, and it was a good one. Though the driving experience perhaps wasn't as "pure" as the Munich monster, the TT RS was a potent alternative that was on par with the competition, if not better. It was a Porsche killer at a fraction of the price.
But it was short lived, only being available for the 2012 and 2013 model years. On its way out, around 30 of the RSs were handed over to Audi Exclusive. Painted special Nimbus Grey Pearl Effect and optioned with the bi-color leather interior, they were also heavily optioned with the Titanium Exhaust package treatment which came with the titanium exhaust, black optics grill and titanium "Rotor" wheels. A special "RS" shift knob was also present, and the total package (which included the Tech Package, as well) upped the sticker price to over $70,000. Today you can have a basically new one for a seeming steal at some $20,000 less: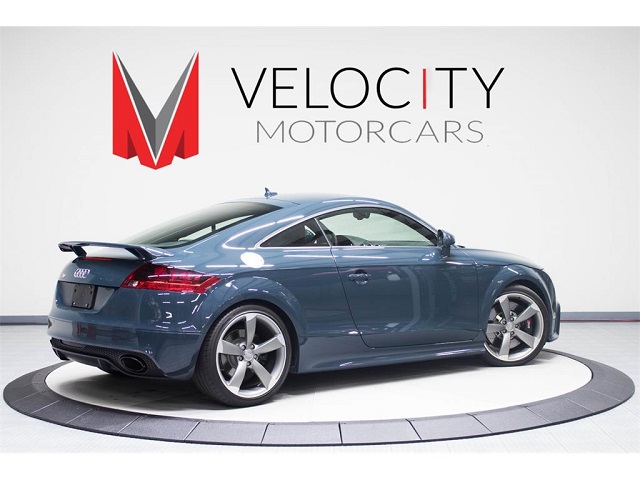 Year: 2013
Model: TT RS Exclusive
Engine: 2.5 liter turbocharged inline-5
Transmission: 6-speed manual
Mileage: 4,135 mi
Price: $49,995 Buy It Now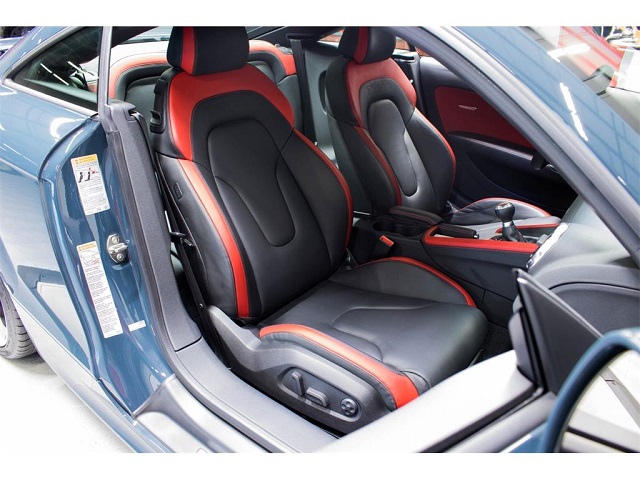 This very low mileage TT RS will not last! A one owner vehicle this TT RS is finished in Audi Exclusive Nimbus Grey with Black and Crimson Red Bi-Color interior. Tuned by APR this TT RS with its' Stage II tune and APR exhaust system puts out 431 HP and 476 lb./ft of torque!!! This tune also enables heel toe procedure and removes the top speed limiter! The new owner will also receive the benefit of a professionally installed Passport Escort 9500 ci Radar Detector Laser Jammer system. All service receipts are kept with the car and will be passed on to the new owner. With an in-service date of 11-15-2013 this vehicle still has remaining factory warranty. New owner receives all books, keys, original window sticker, APR and Passport Docs. Front of vehicle has had PPF Film since new car delivery. Beautiful!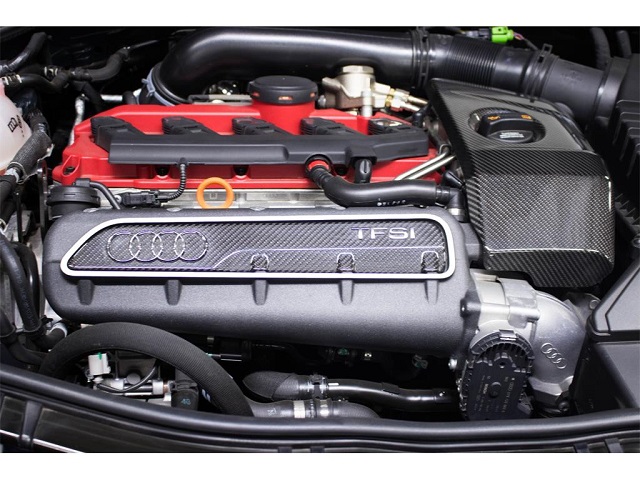 We looked at a similar, equally low mileage example last January, and in similar form the seller was looking for about $50,000 or a bit more for the car. Considering that's $5,000 in depreciation per a model year for what is otherwise just about a new car, the asking price isn't outrageous to me. Unlike the 1M, these TT RSs have been relatively flying under the radar, so you're not paying sometimes more than they were new (unlike the BMW). The flip side is, of course, that the Audi isn't as likely to be a collector item, but I think these special TTs will retain a lot more value down the road than some of their contemporaries. This one has the added benefit of some turned up APR goodies that should make the drive even more entertaining for less than the asking price of an equivalent Cayman S or 1M.
-Carter