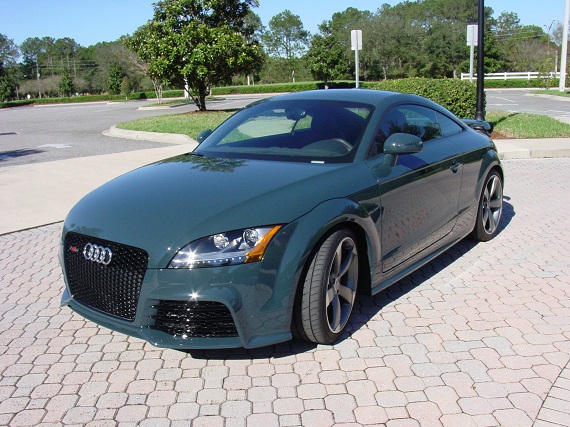 Did you miss your opportunity to get one of the greats when they were new? Be it the last of the 993s, the 1M, or this car – the Audi TT RS – they're packages we're not likely to see again soon if ever. The 8J platform was already great, even in only 2.0T form – but up the power with the 2.5 liter turbocharged inline-5 and this stealthy coupe becomes a monster. Only around 1,300 of these TT RSs were sold between 2012 and 2013 and are already fan favorites. On its way out, though, Audi gave U.S. fans something special with the "Final Edition" cars. Around 30 of the final run of TT RSs were handed over to Audi Exclusive, where they received special interior and exterior treatments. Outside they were painted Nimbus Grey Pearl Effect and given the full Titanium Exhaust package treatment which came with the titanium exhaust, black optics grill and titanium "Rotor" wheels. Inside, they were outfit with two tone Crimson Red and Black leather interiors and a special "RS Plus" shift knob. They were also fully equipped with the Tech package which included navigation and heated front seats. The price for such luxury? Over $70,000 out the door. But today, you can have what is effectively a brand new on for some $20,000 less: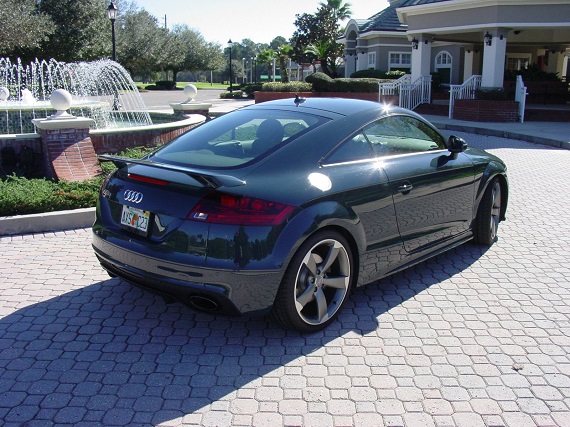 Year: 2013
Model: TT RS Final Edition
Engine: 2.5 liter turbocharged inline-5
Transmission: 6-speed manual
Mileage: 2,950 mi
Price: $48,500 Buy It Now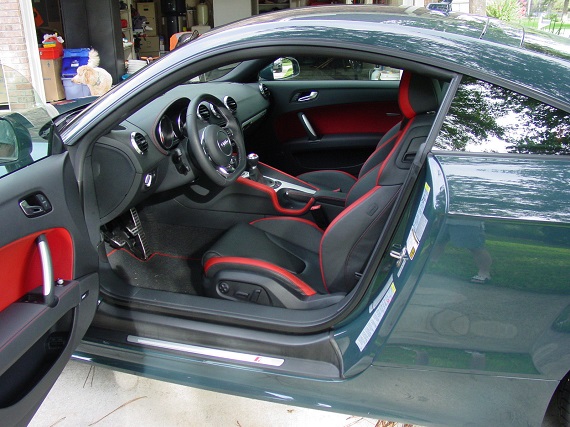 2013 Audi TTRS, Final Edition. One of the last 29 that were built. 6-speed manual, Quattro, impeccable condition. Some say it will be the last 6-spd manual to come to US from Audi. As of October 24, 2015, has 2950 miles, this will increase slightly as I am driving once or twice a week.

Absolute blast to drive, very responsive, smooth shifting. Sneaky fast!!

Base price $57,200

Audi exclusive color $2,500

Tech package (Navi, Bose, Adaptive Headlights, Rear Parking Sensors, Ipod Cable) $3,500

Audi exclusive bi-color interior $3,000

Titanium sport exhaust package $2,700

Heated front seats $450

Total MSRP including destination $70,245

In-service date of November 11, 2013, 2 years of warranty remain.

Up-to-date on service.

Garage kept, no winters, snow, salt, etc. No accidents, no stories.

Approximately 1300 TTRS imported to US for model years 2012-2013.

Never abused, no track time.

Absolutely bone stock, no software or other mods to potentially void the warranty.

Comes with window sticker, all manuals, service records, both keys.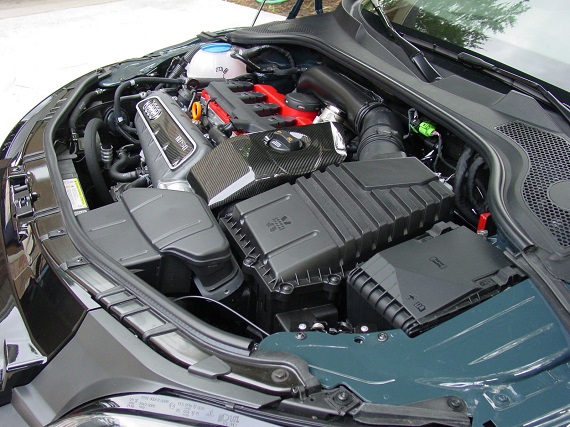 The color is fantastic because the car is a bit of a chameleon depending on the light, looking both green, blue and grey. I can't be more thankful that Audi opted to soften the "everything must be black" trend as the titanium colored wheels are a perfect fit. Inside the Crimson accents give a well-needed splash of color to what can otherwise seem like a claustrophobic cabin. With under 3,000 miles on the clock and only being 3 years old, you should expect perfection and this TT delivers. Unlike the 1M, prices on these TTs – even in perfect condition like this one – have fallen but being quite new and still very potent, they're not exactly cheap. But if you're looking for a collectable one down the road, look no further – this was about as good as the TT RS got out of the box and you're not likely to find another in this condition.
-Carter